Here's episode #37 of our SoKing News Podcast Weekly Recap, which is sponsored by a generous grant from J-Lab's Encore Media Entrepreneurs program, supported with funding from the Ethics and Excellence in Journalism Foundation, and the Nicholas B. Ottaway Foundation:
Weekly Video Recap for the weekend of Feb. 5-7, 2016: Activist drops request for public records; President Obama cites Highline Public Schools; Puget Sound Weather Geek says a change is in forecast; Jack Mayne Commentary on homelessness; 'The Final Take' & more…
Please subscribe to our Podcast, hear previous episodes and rate us on iTunes here!
Robbins & Co. is looking to hire an Office Assistant at their Burien office:
Compensation: Starting at $14-$16, DOE
Employment type: full-time
Office assistant needed for small family-owned construction company that has been in business since 1952 and is located in Burien.
Join our happy team of 30 employees.
Hours are 8:00 am to 5:00 pm, Monday through Friday.
We offer a competitive salary and complete benefits.
Our company has a very low turnover rate.
We are looking for an applicant with the following skills and mindset:
Proficient in Microsoft Excel and Word
Good proofreading skills
Pays attention to detail and accuracy
Works independently and takes initiative to stay busy
Thrives in a small office environment and wears several hats
Answers phones and communicates in a friendly manner while working in a hectic and busy environment
Must be an optimistic, independent thinker who wants to be a "team" player
Knowledge of double entry accounting, ACT sales management software, payroll and job costing is a plus but we are willing to train the right person.
Please no phone calls.
You may respond by sending a resume and cover letter. In your cover letter, please explain:
Why you would thrive in a small office environment with a family owned business
A time when you learned a new skill or job function effectively
A time when you effectively multi-tasked in a busy environment
A time when you spoke to an upset customer and helped them recover with a satisfied experience
Please send resume to info@robbinsandco.com
THANK YOU!
by Jack Mayne
The Des Moines City Council was expected to discuss furloughing city staff this year to save nearly $286,000 and moved the issue to the Council meeting of Feb. 11, but the Council did hear a proposal to allow chickens to be raised by residents.
The postponement came when Councilmember Rob Back said he wasn't able to vote on the issue and used Councilmember privilege to remove the issue from the Council's consent agenda.
The Council also on Thursday night (Feb. 4) got a routine update on Sound Transit's proposed work on the Kent-Des Moines and Highline College station.
Budget balancing furloughs
The idea came about after the city's attempt to levy a utility tax on water and sewer districts stirred up a controversy during last fall and winter's biennial budget discussions. But the postponement of the tax led to need to cut the budget to match income.
The city agenda said City Manager Tony Piasecki and Human Resources Manager Maureen Murphy have "met several times with committee members from the non-represented employee groups to give staff the opportunity to have a voice in determining how furloughs would be applied. While no consensus was reached with the non-represented employee committees, it is still necessary to implement mandatory furlough days in order for the city to meet its budget constraints."
The city said "alternatives to furloughs include further reductions in force by way of layoffs or additional cuts in services and programs.
The city said it had set a target cost reduction in 2016 personnel compensation for the general fund of $284,720 and several employees switching to the high deductible medical plan met that target.
"The rest of the 2016 savings will come from the furlough program," the Council agenda document said.
That will apparently be discussed at the Feb. 11 meeting.
Fresh chickens and eggs
Resident Tom Sneath told the Des Moines Council Thursday night (Feb. 4) that he was asking the Council to make chickens legal in the city. In a letter to the Waterland Blog last week, Sneath said he was representing the a group called the Top Secret Chicken Society of Des Moines and outlined the their proposal.
"Our goal is to bring backyard chicken ordinances in line with all of the bordering cities," Sneath wrote.
He told the Council and said in his letter to the Waterland 'Blog that his group was "interested in providing fresh, natural, eggs for our families," and said many in the city are already raising the chickens illegally.
"The word out there is 'don't ask don't tell.' As long as you care for your birds and don't keep roosters or become a nuisance, the city really doesn't have time to bother you."
Sneath said he realized while chickens are "not on the big list of what's wrong in this city, many chicken keepers want to come out of the shadows."
The Waterland Blog asked City Manager Tony Piasecki what the regulations are currently.
"For most of our single-family residential zones, our code says the minimum lot size for chickens is 22,000 square feet," he said in an email. "You can have up to 10 chickens and an additional 5 chickens for each 11,000 square feet of property over the minimum 22,000.
"The code does not specify that roosters are not allowed," Piasecki said.
After Sneath outlined their proposal, resident Cheryl Johnson broke a "fresh egg" and showed it to the staff and Council, saying it was much fresher than any egg bought in a store, which she said were 30 days to six month old.
No furlough for Marina
Todd Powell of the Marina Association said the marina has its own funds and is self supporting and should have no effect on the city's general fund and furloughs of the staff would cut staff availability beyond what is necessary to get needed work done. He also suggested that with employment opportunities growing, city and marina staff could seek other opportunities and their loss could harm the city and marina.
"Whatever benefit we would possibly get f rom a furlough could be erased completely by having to go through a period of rehiring and retraining and bringing a new staff member to speed if we lost one of the great staff we have now," Powell said.
Resident Bill Linscott said the Council should look at how the furloughs are allocated, noting also that the marina's funds are separate. He noted the budget issue is in the general fund and that is where changes should be made.
Linscott said he saw nothing in the material about the furlough about how costs can be cut and how morale of the staff can be retained and improved.
Keep Woodmont safe
Erica Schindler said she is a resident of the Woodmont area, a parent and a medical professional, told of her father seeing two homeless men talking about going to the nearby library.
"How are we going to make sure this is a safe place to live and grow as a community ¬– I'm concerned about that."
The proposed scaled-down community would have food service and some medical supplied and "will draw the homeless to our community."
She asked the Council for "what our next step should be, we're kind of stuck right now."
Des Moines United Methodist Church's annual Spaghetti Dinner is this Saturday, Feb. 13, from 5 – 8 p.m, in Fellowship Hall.
Raffle tickets for beautiful baskets.
Candle lights, table service, 3 course meal.
$15 adult, $8 child, $45 family.
Des Moines United Methodist Church is located at 22225 9th Ave Des Moines 98198.
Contact the church at 206-878-8301 for more information.
Every day, in every room, hands are raised. These hands climb from the uncertain pockets or desk tops to do the difficult, but important things. While many secure their sweaty palms firmly in place while deliberately avoiding eye contact with the challenges we face, a special few raise their hands and say, "I'll do it." These people are our heroes.
Many years ago when my now teenage son was in kindergarten, I stood at the end of the breezeway waiting for him to leave his classroom at the end of his school day. When the bell rang and doors opened, kids scurried down the path, eager to move on to their afternoon activities. During this melee, a little girl dropped her notebook and her papers scattered across the concrete. While the other kids laughed or made a game out of jumping over her disaster, I saw my little son's big head strolling then stopping. He took off his back pack and began picking up papers. He "raised his hand" to help.
In this moment, I understood that for all the ways that this boy would drive me crazy, he was going to be ok. His character was strong and with his hand in the air, he would change the world. I was and remain proud. And his hand is still in the air.
Raising our hands is scary. We risk our peace and security and comfort. We become "responsible" for something. We stake our time and effort and reputations on outcomes that we have limited degrees of control over. Yet, we still try. The courageous and creative minds of our innovators and educators raise their hands and think and serve and give what they have to create a better world. We can all do this.
Life is a complicated business. Many challenges exist. We have projects to do and problems to solve. And we need sharp minds and big hearts to do this. This mission is a collective one and we need more hands raised. "All of us is smarter than any of us." We are better working together with uniquely fresh ideas and perspectives as we face our issues. We all have these things. And now is the time to use them. All of us have hands and hearts. Worthy of note is the fact that the beautiful consequence of raising our hands is that we elevate our hearts, too…
[EDITOR'S NOTE:"Feel Good Friday" is a regular column written by Des Moines resident Dave Markwell, whose first book is called "A Feel Good Life" (buy it on Amazon here). Dave also extols to all neighbors: "Enjoy where we live. Put your feet on the pavement and truly feel how great it is to live here!" Also, you can "friend" Dave on Facebook here. Or work out with him at his exercise company Waterland Fitness]
WLB Real Estate Sponsor Berkshire Hathaway Home Services Northwest's Open House – set for this SATURDAY, Feb. 6 – is a spacious, bright and welcoming 5-bedroom home with plenty of space!
Smart design with 4 bedrooms up AND office/den – or 5th bedroom – and bath on main floor.
Abundant parking with attached 2-car garage, detached shop/garage with space for additional room to be finished off.
Huge master bedroom with double closets and master bath.
Large lot with side driveway to rear garage for possible RV parking…all this and excellent access for commuters via freeways or light rail.
Here are some pics (click images to see larger versions/slideshow):
Here are the details:
WHAT: Berkshire Hathaway HomeServices Northwest Open House
WHEN: SATURDAY, Feb. 5, from 10 a.m. – 2 p.m.
WHERE: 2625 S 150 St, SeaTac 98188 (MAP)
INFO:
List Price: $419,999
MLS Number: 890408
Bedrooms: 5
Bathrooms: 2.75
Year Built: 2013
Approximate House SqFt: 2,350
Lot Square Footage: 7,410
Site Features:
Bath Off Master
Hardwood Floors
Outbuildings
RV Parking
Click here to see the full, detailed listing.
Click here to view all of Berkshire Hathaway's Open Houses, and click here to "Like" them on Facebook.
Registration for the 2016 South Highline National Little League is now underway!
Please stop by Sylvester Middle School Gym (16222 Sylvester Rd SW in Burien) on Thursday nights from 6:30 – 8:30 p.m. through the end of February to register your player.
Tryouts are just around the corner (Feb. 20-21) for all AA / AAA / Majors at the Normandy Park Community Center.
Walk-in registration is also available during the tryout times.
Visit www.shnll.com for registration forms and more info.
The Rotary Club of Des Moines/Normandy Park  this week presented a check for $10,066 to David Endicott, CEO of Highline Music4Life.
These funds will help provide instruments for children in our region who couldn't otherwise afford them.
Donations were generated by people who graciously attend and support great events like the Poverty Bay Blues & Brews Festival, as well as the upcoming Poverty Bay Wine Festival, to be held March 4-5 at the Des Moines Beach Auditorium.
You can help support Highline Music4Life by buying early bird tickets now at www.DrinkToMusic.org #DrinkToMusic
The City of Des Moines is looking to hire a Recreation Facility Attendant I:
The pay is $9.50 to $13.00 per hour DOQ.
Hourly Extra-Hire Variable-Hour Part-time.
This position is not eligible for benefits such as retirement, paid vacation, holidays, sick leave, or health insurance.
Closing Date: Open Continuously
To Apply: Complete the online application at www.desmoineswa.applicantpro.com, and attach a resume and cover letter explaining how you meet the qualifications for the position.
Status and Work Hours:
These are extra-hire positions with no benefits. Hours vary and include primarily late afternoons, evenings, and weekends. Generally, from October through May, the hours range from 0 to 15 per week; during the high season, June through September, the hours range from 20 to 40 per week.
Nature of Work:
The Recreation Attendant I works under the direction of the Recreation Coordinator, Events and Facilities Coordinator or designee to provide customer service, facility monitoring and security, and custodial/maintenance.
Essential Job Functions:
Assists with patron use of the Department, City, and community facilities where Department programs and events are being held.
Provides ongoing indoor/outdoor facility monitoring and security to minimize vandalism.
Secures, closes and locks facility when event is complete.
Assists facility users/staff with facility set-up and takedown, equipment checkout and inventory, lost and found, and general site supervision and security.
Assists customers with requests and provides information, set up and tear down events.
Attends to injury and incident victims, provides assistance and first aid when needed. Contacts appropriate emergency services (911) if needed.
Accurately completes all City/Department forms for supervisory review and action.
Assists the Park & Recreation staff with departmental projects as assigned.
Establishes and maintains cooperative, effective working relationships with coworkers, other City employees, and the general public using principles of good customer service.
Reports for scheduled work with regular, reliable and punctual attendance.
Performs other duties as assigned, including but not limited to being assigned to work in other functional areas to cover absences or relief, equalize peak work periods, or balance the workload.
Necessary Knowledge, Skills, and Abilities:
Ability to handle multiple tasks in high paced environment.
Ability to deal with public with poise and tact in sometimes stressful situations.
Ability to be flexible and self-starting in work assigned for the event or shift.
Ability to follow directions and work with other employees.
Ability to read, interpret, direct, and follow rules, regulations, policies and procedures.
Ability to recognize safety hazards.
Education and Experience:
High School graduate or GED preferred
Special Requirements:
Must be able to lift a minimum of 50 pounds, set up tables and chairs, arrange room equipment, etc.
Valid Washington Driver's License with satisfactory driving record.
Must obtain First Aid/CPR Card within three months of employment.
Non-smoker; because of the known effects of tobacco use, the City of Des Moines does not hire applicants who use tobacco products.
Employment is contingent upon passing a criminal history background check.
Working Conditions
Environment: Work location varies depending on facility rentals and scheduled events, usually work independently at multiple locations at various times.
Physical Abilities: Must be able to lift a minimum of 50 lbs. in order to arrange tables, chairs and room equipment.
Hazards: Contact with dissatisfied or abusive individuals. Responsible for closing and locking facility alone at end of shift. Work will require the individual to use cleaning supplies at every shift.
Extra-Hire Employment
The City defines an "extra-hire employee" as one who is appointed to a position that is not eligible for benefits except those mandated by law or regulations, such as Social Security and workers' compensation insurance.
Equal Opportunity Employer
The City of Des Moines is committed to hiring a diverse workforce and all qualified applicants, including all ethnic backgrounds and persons with disabilities, are encouraged to apply. The City is an Equal Opportunity Employer and does not unlawfully discriminate on the basis of race, sex, age, color, religion, national origin, marital status, sexual orientation, veteran status, disability status, or any other basis prohibited by federal, state, or local law.
In accordance with the Americans with Disabilities Act, an employer is obligated to make a reasonable accommodation only to the known limitations of an otherwise qualified individual with a disability. In general, it is the responsibility of the applicant or employee with a disability to inform the employer that an accommodation is needed to participate in the application process, to perform essential job functions or to receive equal benefits and privileges of employment.
General Information
The statements contained herein reflect general details as necessary to describe the principal functions for this job, the level of knowledge, skills and abilities typically required and the scope of responsibility, but should not be considered an all-inclusive listing of work requirements. Individuals may perform other duties as assigned including work in other functional areas to cover absences or relief, to equalize peak work periods, or to balance the workload.
The City of Des Moines is a drug-free, tobacco-free workplace.
The provisions of this job announcement do not constitute an expressed or implied contract. Any provision contained herein may be modified and/or revoked without notice.
by Jack Mayne
The man who asked Des Moines, Burien and SeaTac – and most other cities in the state – for every single public record they had, dropped his request all of a sudden via email on Monday, Feb. 1.
Tim Clemans told the cities of Des Moines and Burien that he was withdrawing his demand by email.
His email to Burien was somewhat cryptic:
"Decided requesting records is a waste of time for the most point (sic). Most of my request cancelled. Focusing my efforts on coding at Washington COG."
The reference to "Washington COG" is an apparent reference to the Washington Coalition for Open Government, a Seattle-based non-profit that says it "advocates for the people's right to access government information."
Everybody's records
In December, the Des Moines City Council was told Clemans demanded release of all public records of the city – and of all 39 cities in King County – because it would be "significantly better" if all public business was online.
"Essentially what he has asked for is every single record – paper record, electronic record, emails, meta data, text messages, everything," City Manager Tony Piasecki said at the time, adding "of course that is hundreds of thousands of documents, thousands and thousands of hours of staff time retrieving them."
In December, Clemans said in an email to this reporter that government "will be significantly better when virtually everything about it is online especially when the time from an action to time of disclosure is very short."
Clemens did not respond to an email Monday night (Feb. 1) asking for his reasons for quitting his requests of records.
Why do this?
"People simply do better when watched," wrote Clemans last year. "The free open source software I'm developing will allow people to get alerts about new information for a particular search. For example if you are a homeowner concerned about violent crime in your neighborhood in the near future you'll be able to get any violent crime data within your set radius in your inbox.
"For journalists and activists their queries will be much more involved like say 'immediately tell me when a manager is accused of misconduct'".
Clemans added, "There's a lot of work to be done.
"Installment number one is focused on getting the basic information detailed profiles about government employees."
Worked for Seattle Police
After earlier demands of records from Seattle Police, he ended up being hired by the department only to be fired soon after.
The Stranger newspaper last Oct. 29 had a story about Clemens departure from Seattle's employ.
"Tim Clemans, the award-winning programmer who bombarded the Seattle Police Department with public disclosure requests until it took the unusual step of hiring him resigned today — the culmination of months of mounting tensions between him and the department. 'I'm really just fed up at this point,'" Clemens said according to The Stranger.
Apparently tensions began in August when Clemens said he had "created a computer program that helps 911 dispatchers do their jobs more efficiently by highlighting the most serious calls."
But the weekly newspaper said here was a dispute with a Seattle Police captain, who demanded changes to that system had to "go through him and Clemens, says the Stranger story, "admits that when that happened, he 'blew up,' yelling and cursing the captain … and was escorted out of the building and hasn't been allowed back to SPD headquarters since then."
Clemens in the Stranger story said, "I'm going to PDR (public disclosure request) the shit out of you."
Last week, Highline College was named one of the nation's top 150 community colleges by the Aspen Institute College Excellence Program.
The honor gives Highline the chance to compete for the 2017 Aspen Prize for Community College Excellence and $1 million in prize funds.
"Being recognized as one of the top 150 community colleges in the nation reflects Highline's innovative efforts to support student access and attainment" said Dr. Jack Bermingham, president of Highline College. "My colleagues take great pride in their success in making a difference in the lives of our students, working together every day to create equitable and inclusive opportunities."
 The Aspen Prize is the nation's signature recognition of high achievement and performance among America's community colleges. It recognizes institutions for exceptional student outcomes in four areas: student learning, certificate and degree completion, employment and earnings, and access and success for minority and low-income students.
Started in 2011, the Aspen Prize is awarded every two years. Washington two-year colleges have fared well in past competitions. In 2015, Renton Technical College was one of 10 finalists. In 2013, Walla Walla Community College was a co-winner with California's Santa Barbara City College.
Highline, along with the other 149 community colleges, was selected from a national pool of more than 1,000 public two-year colleges using publicly available data on student outcomes in three areas:
Performance: retention, graduation rates including transfers, and degrees and certificates per 100 full-time equivalent students.
Improvement: awarded for steady improvement in each performance metric over time.
Equity: evidence of strong completion outcomes for minority and low-income students.
Nearly half of America's college students attend community college, with more than seven million students—youth and adult learners—working towards certificates and degrees in these institutions across the country.
"Community colleges have tremendous power to change lives, and their success will increasingly define our nation's economic strength and the potential for social mobility in our country," said Josh Wyner, executive director of the Aspen Institute College Excellence Program. "This competition is designed to spotlight the excellent work being done in the most effective community colleges, those that best help students obtain meaningful, high-quality education and training for competitive-wage jobs after college. We hope it will raise the bar and provide a roadmap to better student outcomes for community colleges nationwide."
Ten finalists will be named in fall 2016. The Aspen Institute will then conduct site visits to each of the finalists and collect additional quantitative data. A distinguished Prize Jury will select a grand prize winner and a few finalists with distinction in early 2017.
Recognition by the Aspen Institute adds to Highline's recent awards and honors:
Higher Education Excellence in Diversity Award three years in a row, 2013–2015, from Insight into Diversity magazine (one of the few two-year colleges recognized nationally).
2014 Award of Excellence for Advancing Diversity from the American Association of Community Colleges.
Community College Week top 100 associate degree producers in 2014 (48th in associate degree producers for Asian-American students) and in 2013 (53rd in associate degree producers for Asian-American students, 29th in certificate producers for African-American students).
Great College to Work For recognition in 2015, 2013, and 2010 by The Chronicle of Higher Education.
Nine other Washington colleges are among the top 150, recognizing the state's strong two-year system:
Columbia Basin College
Clark College
Everett Community College
Olympic College
Pierce College-Fort Stellacoom
Renton Technical College
South Puget Sound Community College
Tacoma Community College
Whatcom Community College
A full list of the selected colleges and details on the selection process are available at aspenprize.org.
People call their Fire Department for help with medical emergencies every day – in fact, if you add up the calls received in the Federal Way, Auburn and Des Moines area last year people called 911 nearly 30,000 times – and 80% of those calls were for medical issues.
Not all of those 911 calls for help are what you might call a "lights and sirens" type of emergency. An example would be that a person just doesn't have the strength in their legs to stand up and is literally stuck in a chair or has chronic pain that is flaring up or another minor medical problem and don't know where to turn for help. The rise in this type of call has led the fire service industry to look at innovative ways to fulfill our mission of helping people that don't require resources that are designed for life and death emergencies.
On Feb. 1, South King Fire & Rescue in cooperation with Valley Regional Fire Authority (the fire department in the Auburn area) and King County Emergency Medical Services, launched a pilot program to address these numerous non-emergency calls that fire departments receive each day.
The program is called the Community Medical Technician response vehicle or CMT for short.
What is a CMT car?
It is an SUV with two firefighter/EMT's and full complement of medical equipment that will respond to non-emergency 911 calls for help. Firefighters will respond to calls that are not time critical and be able to spend more time with a patient than a fire engine usually can. The CMT crew will provide needed medical attention and also be able to get patients connected to social services or make contact with healthcare providers.
Funding for the 2 year pilot project is provided through a grant from King County covering 50% of the cost with South King Fire & Rescue and the Valley Regional Fire Authority splitting the remainder. Our objectives is to reduce the call volume for the fire engines, leaving them in service for more acute emergencies and provide additional services to folks that need help which doesn't fall into the traditional definition of a 911 emergency.
Look for CMT36 on the road from 8 a.m. to 8 p.m., seven days per week.
For more information contact South King Fire at CAO@Southkingfire.org or Valley Regional Fire at askthevrfa@vrfa.org
The White House cited Highline Public Schools as a leader in computer science education, as President Obama announced in his weekly address a $4 billion plan to give all students across the country the opportunity to learn computer science.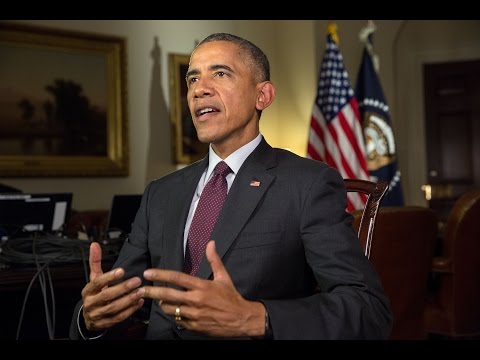 [NOTE: The President did *not* mention Highline in his video address above; the district is included in the document]
Highline was one of 25 school districts in the nation praised for their commitment to supporting the President's vision of expanded computer science curricula for K-12 students (download PDF here).
"I appreciate the President's commitment to expanding computer science in schools," said Susan Enfield, Highline Superintendent. "In Highline, we are proud be preparing all our students to graduate tech-savvy and tech-literate."
In his weekly radio address, President Obama announced he will ask Congress to provide funding over the next three years for computer science learning in elementary, middle, and high schools "In the new economy, computer science isn't an optional skill – it's a basic skill, right along with the three 'Rs.' … Yet right now, only about a quarter of our K through 12 schools offer computer science," said Obama.
Highline offers computer sciences on all its high school campuses, including several new computer programming classes and Advanced Placement Computer Science Principles. Highline is also expanding computer science offerings to the middle school level. Pacific Middle School was the only school in Washington to receive a $10,000 grant from Code.org to buy technology to support computer science learning in the classroom. This year the district held its first ever hackathon for girls to practice computer coding and explore a computer science career.
See President Obama's Computer Science For All Initiative and Fact Sheet for more information.
by Jack Mayne
The Des Moines City Council was told the Masonic 'Landmark on the Sound' has been sold for "in the area of $14 million" and the city will meet with representatives of the new owners to discuss how the building can remain a local icon and retain its historic façade.
The Council also heard some objections of residents, but the city is moving forward with construction of an elevated crosswalk and the "traffic calming" intersection of Redondo Beach Drive and 287th. Bids for will be opened on Monday (Feb. 1).
In addition, soon to retire City Manager Tony Piasecki said he would continue working to resolve the Valley Cities property problems and other issues right up to his final day on the job.
Landmark investors named
During public comment period, resident Jim Langston wanted to know who purchased the old Masonic Lodge property at (23660 Marine View Drive S., and what the new owners were going to do with the property.
Assistant City Manager Michael Matthias said the Landmark on the Sound "is currently under contract – there's two principals." One of them is George Heidgerken who owns the historic Olympia Brewery site in Tumwater and other properties. His partner is a Californian named Eric Brandenburg, active in Silicon Valley investment "who has now turned his interest to Washington," Matthias said.
The transaction price was "in the area of $14 million" and Matthias said there is a meeting set for next week to discuss the plans for the property. He said one of the things the city wants and the "Mason's were respectful on was to at least retain the façade of the building if not the entire building – probably retrofit the building but we would like to see the architectural structural of that structure retained and also we told them we'd like to see mixed use, but a multiplicity of uses that are integrated and synergistic."
There may be some rezoning needed later, when the plans are developed, he said, "but we are hopeful that this is going to become a very iconic public, accessible economic development project that really adds to the city."
As we've previously reported, in 1926, the Masons decided to build a retirement home for themselves on a ridge with a commanding view of Puget Sound in the then-town of Zenith, which is now part of Des Moines. Constructed of slate and copper, Terra Cotta and Terrazzo, marble and stained glass, this majestic "castle on the hill" has played host to the Des Moines Poverty Bay Wine Festival in the past.
Traffic calming not needed
Resident Pete Stream told the Council that the proposed elevated section of Redondo Beach Drive to slow or "calm traffic" is not necessary and the project does not meet standard criteria for such an installation. It should be dropped, he said.
Stream said a three-way stop would also accomplish the goal of slowing traffic in the area. Since the city has a grant for the work, Stream suggested the funds could be used to put in closure gates on the Redondo Boardwalk from dusk to dawn as a safety measure and to prevent after hours mischief. The city said the money couldn't be used for that.
Residents had expressed concern that such a raised intersection would create noise as cars went over the raised portion of roadway.
Carol Stream also asked for removal of the raised intersection from the project and said a review of an earlier meeting about problems on the drive showed only a few persons were concerned with speeding and a raised intersection was not proposed as a solution at that time.
City Manager Tony Piasecki responded to the Streams in an e-mail sent Friday morning.
"The proposed raised intersection on Redondo Beach Drive at 287th responds in part to the multiple concerns heard through the Redondo Parking Study process. The location is centrally located in the corridor and is at the primary neighborhood access point."
Nothing in the email indicated any change in the city prospective work at the 287th intersection with Redondo Beach Drive. Bids on the project will be opened on Monday (Feb. 1).
Keep working on Woodmont
Sheila Brush urged that City Manager Piasecki, even though he is retiring in August, and the city staff would help Woodmont residents to urge Valley Cities to sell the controversial site "so we can bring in new owners that bring in a revenue stream that the community needs."
Piasecki said he would "keep full attention, provide you with my full support, my hard work right up to the very last day and I want to assure you that is in my DNA and I can't just slack off on things." He said working with staff on future matters continues and the city work ongoing even after he leaves.
"Woodmont is at the top of that list" of things Council wants him to keep working on until his retirement.
Don Carmignani told the Council he wanted the city to withdraw its permit to allow demolition and reconstruction of the Wesley Gardens retirement facility. He said the rebuilding of the facility could infringe on he and his wife's health.
Also, the Council unanimously confirmed the Mayoral appointment of Sheri Verberg to a three year term on the City of Des Moines Arts Commission effective immediately and expiring at the end of 2018.
[EDITOR'S NOTE: The following is a Letter to the Editor, written by a Reader. It does not necessarily reflect the opinion of The Waterland Blog nor its staff:]
I Hate Heroin.

You go to bed thinking about it, you wake up thinking about it…all day long in the back of your head you are thinking about it..no…I don't use heroin, in fact I've never used any drugs but my son is an addict. Sometimes in the middle of the night when he is out on the streets I jolt awake because I hear him screaming "Mom, help me". I wake up with my heart pounding with a cold sweat on my body just knowing that my son just died and I couldn't help him. It sounds like he was outside my bedroom window yelling. I get out of bed and go to his Facebook pleading with his friends to tell me if they have seen him recently and if he was okay…because he no longer has that $200 phone it was sold for that last hit, gram, push (I have no idea how you describe it) of heroin. I have even at certain times threatened his drug friends that I was coming for them. I had to blame someone..right?

He is on his sixth, seventh or eighth rehab…I can't remember but each time I think this is "the one". If I could keep him in Phase One of rehab the rest of his life, I would because he excels at it…it's when he gets five minutes to himself in the next phase that it falls apart.

Driving through town with all of those silly signs "kids before addicts" I have to wonder if I am in Alice in Wonderland and fell down the rabbit hole. In 2013 61% of the drug addicts were kids…who do they think they are saving the kids from? Themselves?

My son overdosed in a "trap house" once, they surely were not calling 911, they dumped him on the street in a puddle and a passerby called 911. He was DOA but they got him breathing again but he was in a coma and on a respirator for a week…he went to his first rehab when they discharged him. I was in seventh heaven…finally (I had been trying for several months to get him in a program) he will be saved; I truly was clueless to the power of heroin.

One thing I have learned through all of this..you cannot save someone from themselves. If only I had a magic wand. I have also decided after many "family weeks" in rehab that I really don't believe in co-dependency although no one in the rehab world will agree with me. I believe as a mother we do what we can live with when they die. I don't give him money, I will take him to dinner and I will buy him insulin…yes on top of being a heroin addict he is Type 1 diabetic (since he was 16 years old, he is now 22).

I have either gone or sent my 28-year old daughter as she lives in Puyallup where he hangs out to many trap houses to deliver insulin to him so doesn't die…I decided if he was going to die it wasn't going to be from lack of insulin. Yes, I have left messages for the police about drug houses but they are so overwhelmed with drug houses they don't even return the call.

There are no guarantees in life…just love them while they are here. Things could be worse, he could be a rapist, murderer, pedophile, pregnant, he isn't missing (most of the time), he isn't on death row nor does he blame me for his issues…. he is simply a drug addict. My prayer is that he never harms another soul in his walk with drugs. If you met my son when he is sober you would like him, the little kids adore him. He is sweet, kind and loving with a great sense of humor.

This last go round (a month ago) he called and said I need a detox but it's in Olympia I have no way of getting there, I went and picked him up and drove him there. He was so sick I wasn't sure he would be alive when we got there. Once they are addicted they don't use to get high…they use to not be sick. All I could say to him was "God has a plan for you because your ass should be dead by now you better start listening to what he is telling you".

The real heroes in this world to me are not the police, firemen or soldiers (although they are awesome) it is the Matt's, Levi's, John's, Sean's and Mike's who have lived through this addiction and do everything they can to help gather him (and many others) back in and try to help them. I can call anyone of them day or night and they drop everything to try to help my son. I have known about ten boys to die from this…these guys have buried many more friends yet they don't quit trying..they are true heroes. Perhaps my son will be one of them someday.

No one wakes up and decides to be a junkie and as hard as it is too watch it..imagine what it is like to live it. There are many days that I pray "Lord you know how this is going to end….if he is going to die from it please take him sooner rather than later as I can't keep doing this".

If you have not read the poem "Mr. And Mrs. Heroin" google it…it ends with "just come take my hand and I will lead you to hell"…

Yes…I hate heroin…
……please Lord save him because I can't…

Blessings to all who are struggling with this as I know there are many but not very many who will share it. Interestingly enough this started soon after my older son killed himself…the aftermath of suicide perhaps?

– Carri Litowitz
[Have an opinion or concern you'd like to share with our Readers? Please send us your Letter to the Editor via email. Include your full name, please remain civil and, pending our review, we'll consider publishing it.]
WLB Real Estate Sponsor Berkshire Hathaway Home Services Northwest's Open House – set for both this Saturday, Jan. 30 and Sunday, Jan. 31 – is a lovely contemporary 5-bedroom Normandy Park home with plenty of space!
It's got a large kitchen with eating space, and the master bedroom on main floor has an updated 5-piece bath.
Large bonus room off master bedroom is great for a workout/yoga studio, with access from the lower level as well.
Lower level has 4 large bedrooms, 2 full baths and a huge rec room with access to the backyard.
Deck is full length of the home, and it's also got additional parking for an RV/boat, along with a fenced yard.
Separate entrance which is perfect for a Mother-In-Law.
Flat lot with partial Sound view.
Here are some pics (click images to see larger versions/slideshow):
Here are the details:
WHAT: Berkshire Hathaway HomeServices Northwest Open House
WHEN: Saturday, Jan. 30: Noon–3 p.m., and Sunday, Jan. 31, from 1 – 4 p.m.
WHERE: 18809 6th Ave SW, Normandy Park, WA 98166 (MAP)
INFO:
List Price: $749,900
MLS Number: 887278
Bedrooms: 5
Bathrooms: 3.5
Year Built: 1983
Approximate House SqFt: 4,400
Lot Square Footage: 16,923
Site Features:
Wet Bar
Bath Off Master
Ceiling Fan(s)
Dble Pane/Strm Windw
Dining Room
Skylights
Vaulted Ceilings
Pantry
Walk-in Closet
Click here to see the full, detailed listing.
Click here to view all of Berkshire Hathaway's Open Houses, and click here to "Like" them on Facebook.
On Wednesday (Jan. 27), the Washington State Department of Transportation (WSDOT) conducted a site inspection of the struts on Marine View Drive Bridge, and determined that the Des Moines Creek Trail should remain closed until further notice.
As we previously reported, the City of Des Moines closed the Des Moines Creek Trail below the bridge earlier this week due to movement detected in the concrete caps that sit atop struts on the bridge.
City staff told The Waterland Blog that they responded to a citizen concern on Monday (Jan. 25) regarding the movement.
WSDOT is currently determining the next steps.
Highline College's Marine Science and Technology Center, the Washington Department of Fish and Wildlife and the City of Des Moines Marina recently created multi-lingual signs to help reduce illegal harvesting of crab on the Marina's public fishing piers.
The project was funded by a $1,000 grant from the Barbara Schwantes Memorial Fund.
The Marine Science and Technology (MaST) Center partnered with the Des Moines Marina and the Washington Department of Fish and Wildlife (WDFW) to apply for and receive a grant from the Barbara Schwantes Memorial Fund that financed the design and purchase of the signs. The fund was created by the Pacific Coast Congress of Harbormaster and Port Managers (PCC) in honor of one of the organizations founding members. The PCC is an organization that promotes the continuing education of harbormasters and port managers and includes members from the San Francisco Bay area to Dutch Harbor, Alaska. The Fund is available for projects and scholarships and helps support a wide variety of marine related programs.
Specifically targeting the recreational crab fishery, the signs will be installed at three of the most popular fishing locations in the Des Moines area.
"The signs highlight the two legal species of crab with information about how to recognize legal males from illegal females," said MaST Center's Education Coordinator, Eugene Disney. "The signs also display pictures of the species of crab which are not legal to harvest and most likely to be taken illegally. Crab fishermen can use the signs to properly identify their catch so they can make informed decisions about keeping or releasing their catch."
One frequent cause for citations is the taking of undersized crab so the signs also include a "crab gauge" cut into the sign.
Besides English, the information on the signs is also presented in Vietnamese and Spanish. Given that South King County, where Des Moines is located, is one of the most ethnically diverse regions in the country, the multi-lingual signs will help educate fishermen who may have weak or non-existent English skills.
The MaST Center, WDFW and the City of Des Moines Marina hope the installation of these signs will help decrease the number of citations and result in a greater sense of stewardship for the marine environment.
There is no school for middle and high school students in the Highline School District this Friday, so that means that Mt. Rainier Pool is having another "Not in School? Come to the Pool!" special event.
They only break out their giant 7.5-foot beach ball for the older kids, and it'll be in the pool for the Noon to 1 p.m. open swim.
Immediately following is a league, district and state qualifying meet for high school divers from throughout South King and Pierce counties. Kids participating in the Summer Swim League might be interested to see what the level of competition is at the high school level.
Open Swim admission is $3.75, but the dive meet is free.
Mt. Rainier Pool is located at 22722 19th Ave South in Des Moines.
The Des Moines Marina Association, in conjunction with the Des Moines Yacht Club, will be holding a community and marina stakeholder meeting on Wednesday, Jan. 27, from 6:30 – 8:30 p.m. at the yacht club.

Groups invited include DMMA (and all marina tenants), Des Moines Yacht Club, Three Tree Point Yacht Club, Poverty Bay Power Squadron, Marine District Neighborhood (condo assertion and residents), and all other neighbors wishing to attend.
Michael Matthias, Assistant City Manager and Economic Development Director, will speak and answer questions.
The Des Moines Yacth Club is located at the south end of the marina.
The City of Des Moines announced Tuesday morning (Jan. 26) that the Des Moines Creek Trail has been closed until further notice, due to movement detected in concrete caps that sit atop struts on the Marine View Drive Bridge above it.
City staff told The Waterland Blog that they responded to a citizen concern on Monday (Jan. 25) regarding the concrete caps that sit atop the bridge struts.
"It appears one cap in particular has moved at least 8″-inches," Engineering Services Manager R. Brandon Carver said. "This particular strut cap sits directly over the trail and the City has closed the trail on either side of the bridge temporarily as a precaution:
These strut caps are approximately 21′-6″ in length.
The trail will remain closed while the City coordinates with the Washington State Department of Transportation (WSDOT) to evaluate the situation (the bridge is owned and maintained by WSDOT).
"WSDOT is not concerned at all with the bridge integrity as this piece that is moving is primarily cosmetic and not structural in nature," Carver added.
The trail remains usable from the north (SeaTac).
For more information:
R. Brandon Carver, P.E., P.T.O.E.
Engineering Services Manager
21650 11th Ave South
Des Moines, WA 98198
by Jack Mayne
For years, the financially struggling city of Des Moines has cut staff and scratched some plans, but the future will be brightening over the next couple of years, the Des Moines City Council heard Thursday (Jan. 21) as well as about a bunch of trees too tall for the airport and concerns about a possible new marijuana store location.
They also heard concerns of a Redondo Beach Drive resident concerned about the noise and dangers from a planned raised section of the roadway as a way to make pedestrians safer and cars to move slower.
$200 million project advancing
The Council heard from Panattoni Development Co, the developer of the ongoing $200 million Des Moines Creek Business Park project with Senior Development Manager Donnie Belk saying the large site near downtown has many development uses and an excellent location with respect to freeway and mass transit access.
The first phase of the project is nearly 60 percent leased and close to being 80 percent leased, Belk said, and the remaining space has "lots of interest."
The company has signed a 20-year federal lease for the 299,000 square foot, five story, steel-frame building for a Federal Aviation Administration (FAA) regional facility at the development park.
The FAA facility is slated to open in 2018 and will bring 1,600 jobs to the city. Local parking will not be an issue because included are 1,200 parking spots along with perimeter landscaping.
The entire completed three-phase project will bring around 2,000 jobs adjacent to downtown Des Moines.
Belk said Des Moines is the best city staff to work with of the several they are dealing with – but not the easiest, "the city's not a pushover."
Trees in flight path
Trees will have to be cut down if they protrude too high into the flight path of airplanes landing and taking off from Sea-Tac Airport, the Des Moines City Council was told. The problem is not just for normal takeoffs and landings but also in case of emergencies where struggling aircraft may have to turn quickly and land.
Piasecki said he had had a meeting with the Port of Seattle's airport division on something called the "flight corridor safety obstruction management program."
It is a new FAA program that now requires all airports to every five years do an analysis of everything on and around airports "looking for objects that protrude up and into the airspace." It used to be done ever 10 years by the FAA but they decided it was too expensive so they passed it to local airports and doubled the frequency of the review, Piasecki said.
"They found no buildings that are protruding up too high but there are several thousand objects that are too high and all of them happen to be trees. Eventually all of these trees will have to be taken out."
He said the city was told there are "57 points in Des Moines" found by surface sweeping radar in the east part of the north hill area along Memorial Drive. Next they will be doing field surveys to find the actual individual trees or clumps of trees.
This year the port will take out all of the offending trees on its own property, he said, and next year they will take offending trees on government owned properties and commercial properties.
He said that in 2018 they will go to private property and some homes and take out trees too high for the aircraft flight paths.
New pot store?
Councilmember Rob Back said he had heard a lot about the subject of a potential new marijuana store on Pacific Highway South and he was going to be fair on the issue and recognizes there is a potential for more income to the city.
"I'm also balancing that with my personal belief that we need to grow our economy based on people's strengths and not their weaknesses," Back said. "I will vote my conscience accordingly."
Councilmember Melissa Musser said the Council cannot create a new facility space in the city, the applicant must go to the Washington State Liquor and Cannabis Board and because the area proposed is near an elementary school and a nursing home so it "may not be eligible to be sited there." Musser said the present store nearby has proved itself "to be a great neighbor" and the Council does not want to "do anything to impact the livelihood I feel he has earned."
Noisy new intersection?
Engineering Services Manager Brandon Carver answered questions of residents about a raised intersection of 72 feet in length planned for Redondo Beach Drive. He said the city has a grant for the project and the raised intersection was added to the Redondo Boardwalk reconstruction because it was a good chance for a "timely project" to be completed.
A raised intersection served two main function, Carver said, lifting the pedestrian crosswalk up for better visibility and to get drivers to slow down to the posted15 miles an hour. The trade-off for decreased speed is increase noise of cars moving up onto the platform and them moving off the raised area. Residents had expressed concern about that noise during the comment period at the beginning of the meeting.
Carver said the contract for the work was to be put out to bid soon and if they wanted any part of it removed to do it at the meeting. The Council did not make changes.
Mayor Matt Pina said he has heard many Redondo residents complain of speeding in the area, which is a pedestrian zone.