The day after Thanksgiving is a good day. Glorious leftovers create opportunities for many different sandwich combinations: ham and stuffing, turkey and mashed potatoes with a deviled egg, ham and turkey with cranberries and corn. The choices are only limited by one's imagination. I have a good imagination and will be eating some good sandwiches. I love this day.
The day after Thanksgiving marks the beginning of a wonderful month. The space between Thanksgiving and Christmas is a special time. It is a time when the world feels the way it should feel all the time. Love and charity and gratitude fill our hearts as we share our time with the people we care for the most. Good friends and family are showcased as we attend holiday parties and consider perfect gift choices. We step away from self-focus and think about others. We are more grateful and kinder.
Through twinkling lights and Christmas music, we remember our past. We feel the sweet anticipation of youth and we reflect on where we've been and where we are and who we have in our lives that make it beautiful. We let the future wait until after New Year.
"Living in the moment" have largely become buzzwords, but for one month, especially when one reaches a certain age, the value of the moment is clear. We are warmed by memories of our moments with loved ones who have passed on and our little ones who are no longer little. We see our lives through the kaleidoscope of timeless sights and sounds. And we like what we see.
So, today my car radio will sing about Rudolph, Frosty and Silent Nights. The chilly air will smell like morning walks to school through my childhood neighborhood with my excited friends discussing our Christmas lists. I will make sandwiches and I will speak kindly to those who deserve my kindest words. It's a magic month and I will share whatever magic I possess with the people living on or crossing my path. I will enjoy the magic of others. I will accept every smile and hug with an open heart and I will give and love and laugh and remember. I will do this after I enjoy my first leftover sandwich of the day, if I can only decide which delicious options to put on it…
[EDITOR'S NOTE:"Feel Good Friday" is a regular column written by Des Moines resident Dave Markwell, whose first book is called "A Feel Good Life" (makes a GREAT GIFT – buy it on Amazon here). Dave also extols to all neighbors: "Enjoy where we live. Put your feet on the pavement and truly feel how great it is to live here!" Also, you can "friend" Dave on Facebook here. Or work out with him at his exercise company Waterland Fitness!]
'Can't Stop Smackin' – located in the Normandy Park Towne Center and opening soon – is looking to hire Servers.
This new business is a "Southern inspired restaurant with a Pacific Northwest kick."
Must be able to work weekends and nights and must be at least 21-years old.
SERVERS
They are looking to hire Servers that must have a Washington State MAST permit and Food Workers card:
Must be clean, friendly and customer service oriented.
All employees must have reliable transportation.
The restaurant will be open 7-days a week from 11 a.m. – 9 p.m.
Resumes are to be submitted to css@stopsmackin.com.
Here's more info on this new business from their website:
Tommy Walker turned his love of cooking southern cuisine into Can't Stop Smackin', a Southern Inspired restaurant with a Pacific Northwest kick. Having owned a restaurant in the past, Tommy with the help of his wife continued to create fantastic barbeque, fried seafood and chicken, awesome sauces, out of this world sides and don't forget the delicious desserts.

Specializing in the art of smoked foods Can't Stop Smackin' prides itself on doing things the right way in the tradition of its southern heritage – slow and low to ensure a deep and complex smoke flavor. No sauces are added at any time during the cooking process, but feel free to experiment with our two gourmet sauces with a distinctly Pacific Northwest Style – mildly sweet with a gentle kick (our Mild sauce) or a slow rising heat that allows you to taste the food first (our Hot Sauce).

The fried seafood and chicken is lightly battered and fried to perfection so that you can taste the tender meat. Definitely not the heavy greased filled batter that leaves you unsatisfied.

The menu is a fresh homemade take on southern food classics turning old favorites into Can't Stop Smackin' originals. Everything is made daily using fresh ingredients and the highest quality products.

Located in Normandy Park, Washington come taste our barbeque and seafood. We guarantee you will not be able to stop smackin!

A truly great barbecue sauce shouldn't require a call to the paramedics each time you open the lid. That's why we created Can't Stop Smackin' barbeque – a gourmet sauce with a distinctly Pacific Northwest Style – mildly sweet with a gentle kick (Our Mild sauce) or a slow rising heat that allows you to taste the food first (Our Hot Sauce). If you want to enhance – not combust – your beef, chicken or pork, try a jar of Can't Stop Smackin'. And, it's not just for barbecue – it also makes a fantastic marinade and it's even great as a dip for fried fish, french fries and fried chicken. You will discover a whole new definition of barbeque sauce when you try Can't Stop Smackin'.

And look for our new Creole Seasoning and Bar B Que rub.
by Jack Mayne
The much-debated utility tax increases were put off until December by the Des Moines City Council, because some members were unsure that compromise figures in a solution hammered out during a previous weekend retreat were presented accurately.
The Council also heard community and Councilmember discussion of the moving of the controversial treatment facilities of Valley Cities proposed use of land in the Woodmont neighborhood to newly-acquired land in downtown Kent.
An official of the Washington State Auditor's office also told the Thursday night Council meeting (Nov. 19) that certain financial problems the city has been cited for are being positively addressed.
Utility tax postponed
Councilmembers voted to postpone until the Dec.17 meeting the approval of increased utility taxes. Also postposed to December was approval of the city's operating and capital budgets.
Mayor Pro Tem Matt Pina said because the final proposals that came from a previous Saturday retreat were too late for him to have time to check, he said he wanted to get opinions of some of the utilities concerned.
The proposed percentage tax amounts were not mentioned, although that number was once at 16 percent, but a lower 11 percent was also considered.
To pass the rates involved in the issue would be the "best of the worst," Pina said, but eventually a decision has to be made but he said he was not ready to do that yet.
Councilmember Vic Pennington said he was also concerned about the numbers and "I want to make really sure that the numbers put in here and the dollar amounts are accurate.
"I am not ready to pass it tonight," Pennington said.
His motion to postpone passed six to one, with Councilmember Bob Sheckler voting against it.
Valley Cities going to Kent
Mayor Dave Kaplan told the Council that there had been a meeting with Valley Cities' Ken Taylor on the use of the Woodmont property now that treatment operations have been slated to move to downtown Kent. He said Valley Cities wanted to have a "community engagement," or meeting with Woodmont residents, some time in the future to discuss uses of the property. One use considered could be Valley Cities' administrative offices.
Kaplan said the city is carefully looking at any processes that would prevent Valley Cities from ever considering drug or alcohol treatment in the future – or any of the services that residents of Woodmont had objected to.
"But for the efforts of the community in talking to people who fund Valley Cities, this would not have been possible," said Kaplan. "The city was not in a position legally to be able to do that and it took the efforts on the part of members of the community to be able to speak to the people and address the people who fund Valley Cities to get them to the table to have a conversation."
Keep community spirit
Resident Sheila Brush said "good job, community." She mentioned the number of people who attended meetings protesting Valley Cities' plans for the Woodmont area.
"I am going to talk about the sense of community that I felt over these last – August till today, that I haven't felt in the 15 years I have lived here, which is my fault because I have not been involved," said Brush. "And I don't want it to stop. There is a lot of work to be done in this town for positive change.
"I hope we all stay together and we continue to care because I've met people I would have never met," Brush said. "I've met wonderful people."
Harry Steinmetz said the city needs to raise revenue and the property owned by Valley Cities is the largest piece of developable property in the city, and whatever Valley Cities might build there would not bring sufficient revenue to the city.
"I am concerned that we need revenue," Steinmetz said.
Councilmember Luisa Bangs said she was pleased those working on the Woodmont problem are interested in continuing to work together "for bringing our city to where it needs to be … and see that this is really a good city." She said many good things are coming but that it would take time for the tax revenues to expand significantly.
Business park on track
The Council was told that a legal challenge to Panattoni Development Company's lease contract with the Port of Seattle has been settled and Panattoni will be moving forward with the 89-acre Des Moines Creek Business Park site, bringing a large number of family wage jobs to the city.
Panattoni's preliminary development budget for the project is estimated at $100 million to $125 million. The development will include up to two million square feet of flexible-use, manufacturing, office, distribution and industrial business park buildings able to accommodate tenants that desire immediate proximity to Sea-Tac Airport for their business.
"They want to go charging forward to get this thing going as fast as possible," said City Manager Tony Piasecki.
Audit problems under control
Evans Anglin of the state auditors office summarized the results of the latest state audit report and said the city's accountability audit that tries to help Des Moines citizens understand the accountability of the city government to help it to do better.
He said the auditor encourages citizens to come up with their questions on how the city is doing managing their tax dollars.
"There were quite a number … of citizen complaints of improprieties" concerning a "sub-development" by "an organized and dedicated group of citizens," Anglin said.
The auditor was referring to accusations of improper actions by residents of a recently built housing development. Some residents of the development have had issues with the homebuilder, and have made a variety of accusations.
Anglin said the complaints were either beyond their authority to examine or there were no "improprieties in the things they alleged," Anglin said, adding that that does the allegations were wrong or right, just beyond the authority of his agency to made a determination."
He said the meeting that the city does have financial challenges, "tonight is a pretty clear demonstration and in discussions everyone in the city is clearly aware of it – they are working to address it, it is a challenging issue.
The auditor said that the city has "partially resolved" negative issues found in a previously found in an audit many citizen has said were proof the city was being mismanaged.
"I wanted to acknowledge the fact that we can see the city is absolutely taking steps and efforts to address the situation," he said. The work is partially done "because it is a long-term situation and it is not solved. There are definitely financial problems out there but, from our perspective, it is being address and I think clearly that it is being addressed.
Kennedy Catholic High School's Arts and Crafts Fair will be held on Saturday, Dec. 5, 2015, from 9 a.m. – 4 p.m.
Enjoy holiday music, raffles and a delicious lunch.
Shop from over 140 high quality vendors and artists, a Holiday Bake Sale and more.
This festive event is one not to be missed.
Kennedy Catholic Arts and Crafts Fair will be at the school's campus, located at 140 South 140th Street, Burien, 98168; (206) 246-0500.
Here's episode #29 of our SoKing News Podcast Weekly Recap, which is sponsored by a generous grant from J-Lab's Encore Media Entrepreneurs program, supported with funding from the Ethics and Excellence in Journalism Foundation and the Nicholas B. Ottaway Foundation:
Weekly Recap for Nov. 20, 2015: Valley Cities concedes, will move mental health facility from Des Moines to Kent; oil spill-tainted birds cleaned & released in White Center; Redondo boardwalk to be renovated; Jack Mayne Commentary; Puget Sound Weather Geek & more…
Please subscribe to our Podcast, hear previous episodes and rate us on iTunes here!
From our sister site The Normandy Park Blog:
by Jack Mayne
Citizens of this small city on the shores of Puget Sound have taken the extraordinary step of going to an Internet fundraising website to raise $276,000 to save the jobs of two city police officers and a records clerk.
The police positions have come under the knife after city voters rejected on Nov. 3 a proposal to raise the lid on the amount the city could collect in property taxes.
The Gofundme website – https://www.gofundme.com/supportnppolice – went online officially on Thursday and, as of midday on Friday, the site reported $4,441 collected from 11 people in four days.
Is it even possible?
Campaign manager Stuart Jenner was asked how the police retention supporters could pull off a campaign during the holiday season in a city with 6,600, and how people can contribute $276,000 right after voters of the city rejected an increase in their tax levy lid that would have covered the earlier proposed budget that included the police jobs.
"How can we not give it a try?" Jenner said.
Read the full story here.
Real Estate Sponsor Berkshire Hathaway HomeServices Northwest would like to wish all our Readers a "Happy Thanksgiving and Holiday Season!"
Berkshire Hathaway is located at 930 SW 152nd Street in Olde Burien; (206) 244-6400.
Click here to view all of Berkshire Hathaway's Open Houses and Listings, and click here to "Like" them on Facebook.
My daughter played "Frosty the Snowman" on the piano last night. As I watched and listened and smiled, I saw my little girl as a young woman and was happy and sad at the same time. Time moves swiftly. It seems she was just beginning kindergarten, then I blinked and she's now in seventh grade. I guess life is just like this.
My son drives himself each morning to his college classes. As junior "running start" student, he attends both college and high school classes. In my wallet, I keep an old picture of him as a toddler with big dark eyes and little teeth, grinning and standing on a box in his small sneakers. Our feet are now nearly the same size, though his are hairier. Though I love him all the way through, I miss his bald-feet days.
In a world filled with much strife and struggle, I always return home to these beautifully annoying creatures. I care much about others and wish good things for everyone, but my heart and soul lives with my family. I think it's this way for everyone lucky enough to have a family. Much posturing surrounds global events with incendiary language and provocative stances, but I suspect a lot of this outrage is phony. Most people reserve true love for their families and true hate for those who would harm them.
Life is a personal business. We all live in a certain sized bubble and while we're connected more and more through technology, I don't think our bubble sizes change that much through these exchanges. We love who we love the most…the most. I believe this is as it should be. It's where we begin. It's the foundation upon which we can stand and share ourselves with others. Without a firm base life is slippery. Family is our safe haven we can always return to following our journeys. I think this is true for every human being.
Media seems to enjoy creating division and conflict and has been successful in telling a part of the story. People are different in some ways, certainly. Culturally, we do things differently. We think differently and act differently. But, I don't think we FEEL differently. And this, I believe, is an important thing to consider. The heart of humanity is in the heart, not the mind. And I refuse to believe that a mother or father in any land loves her/his kids less than I love mine. We are connected here. It's humanity's foundation.
It's also a place to start. From here, leading with our tremendous capacity for love, the good people can and will create a better world and, gratefully, there are many more good people than bad. The bad people just make more headlines. Trusting that others are capable of great love allows for possibility. Hate and fear eliminate possibilities.
While the challenges we face are complicated ones, they are not impossible. They are not even new. Throughout history, bad people have done bad things. This is and will always be true. So what? They don't define all people, just bad people. They are unique in their badness. They only represent themselves. And they are few compared with all the good people. Knowing this, I am not afraid of them.
I am afraid of my son making a dumb, irreversible choice. I'm afraid of my daughter's young heart being hurt. These are my true fears. These unnerve my heart. While I am not indifferent to the sad things happening to other good people, I have tremendous faith in them being temporary. I have tremendous faith in the resilience and compassion of good people and know that we will prevail through any atrocity. Good people are survivors. Bad people are not.
Comforted by this faith and understanding that all of life is temporary, I'm going to enjoy all of the brief moments in my kids' temporary childhoods and leave the rest of the noise to the people who think it means something…I'm too busy loving what I love most…
[EDITOR'S NOTE:"Feel Good Friday" is a regular column written by Des Moines resident Dave Markwell, whose first book is called "A Feel Good Life" (buy it on Amazon here). Dave also extols to all neighbors: "Enjoy where we live. Put your feet on the pavement and truly feel how great it is to live here!" Also, you can "friend" Dave on Facebook here. Or work out with him at his exercise company Waterland Fitness!]
It'll be a pajama party at the Des Moines Tree Lighting Ceremony at Big Catch Plaza at 6 p.m. on Friday, Dec. 4, and all are invited.
"Join in our Destination Des Moines Holiday kick off tradition in Des Moines with the Tree Lighting event!"
John L Scott of Des Moines will be providing free hot cocoa and cookies along with the Des Moines Middle School Band entertaining everyone.
Face painting to be provided by Anthony's Homeport.
Rain or Shine: sing carols, drink cocoa, enjoy a festive community event.
NEW THIS YEAR: The theme is Pajama Party. All are encouraged to participate in the pajama fun!
Free Santa photos too.
The Des Moines Police Department is coordinating a Toy Drive to benefit the Harborview Center for Sexual Assault & Traumatic Stress (HCSATS).
Among the many other things they do, HCSATS provides examination, interview and therapy services for children who are the victims of sexual assault and other abuse or traumatic incidents.
The gift of a small toy, blanket or stuffed animal during their visits may bring some joy to their otherwise stressful and unpleasant situation.
Toy donations can be brought into the Des Moines Police Department, which is open 24 hours, seven days a week. You can also purchase a toy online and have it shipped directly to the department at:
DMPD
Attn: Toy Drive
21900 11th Ave South
Des Moines WA 98198
A cash donation can also be made by mailing a check made out to the Des Moines Police Foundation with "HCSATS Toy Drive" in the memo line to the same address.
For additional information or questions, please contact Det. Fred Gendreau at 206-870-7615 or fgendreau@desmoineswa.gov.
"Thank you in advance for your support of a good cause!"
by Jack Mayne
The drug and alcohol treatment facility slated for Des Moines' Woodmont neighborhood will be moved to downtown Kent, Valley Cities said in a news release Thursday morning.
"The Recovery Centers of King County building (in Kent) will offer partial services originally slated for the Woodmont Recovery Center in Des Moines," said Valley Cities in a statement that added it acquired a former Recovery Centers of King County building at 505 Washington Avenue South in downtown Kent.
However, the Des Moines Woodmont site is still under consideration by Valley Cities for outpatient behavioral health counseling, primary medical and dental care, and agency administration offices.
The Des Moines conditional use permit for the site remains valid for five years.
Kaplan lauds cooperation
Mayor Dave Kaplan said Des Moines appreciates "the folks at Valley Cities being cooperative and listening to the concerns of the community."
"There is no question that these services are necessary to get people the help they need to reclaim their lives," Kaplan said. "The Kent facility only scratches the surface of the need for available mental health treatment and care facilities not only here in South King County but across the State of Washington."
Valley Cities said it paid $1 million and will operate mental health evaluation and treatment services out of the Kent facility, with 32 beds available.
"The facility will provide a portion of the essential mental health and substance abuse treatment programs that were slated to be at Woodmont Recovery Center in Des Moines," Valley Cities' said.
"Plans for the comprehensive campus have been postponed."
Resident's outcry caused move
The Valley Cities statement said the agency had "agreed to work with city, county and state officials to research alternate sites following a public outcry in the Des Moines community regarding the proximity to an elementary school and library."
"We listened to the community's concerns about the Woodmont site and explored other options," said Ken Taylor, chief executive officer for Valley Cities.
"We know that we're good neighbors and have a positive impact on the communities we serve. But unfortunately, that's not enough to overcome the stigma facing our clients. We were lucky to find something that will meet some of the specific needs of people living with mental illness, but this is a very partial solution."
The Des Moines' Woodmont Recovery Center plans had included an evaluation and treatment facility, a secure detoxification unit, a Recovery Café and an outpatient services building. This integrated system of care would have provided fewer barriers to a person seeking help for mental health and substance use issues as well as primary care.
More beds in Kent
Taylor said the new Kent site is "ideally located in close proximity to the Valley Cities offices in downtown Kent that houses the agency's administrative offices and provides outpatient counseling services. Valley Cities is proud to have served the people of Kent for almost 50 years and looks forward to continuing a cooperative relationship with the Kent community for many years to come."
The Kent site only recently became available and, but, with only 13,481 square feet, is not big enough for Valley Cities' full "campus" design that would place all components of mental health and substance abuse treatment and recovery in close proximity.
Taylor said King County has only 201 involuntary treatment beds and that people from South King County must travel long distances to access services in downtown Seattle, Kirkland, or Burien.
The Kent facility, located at 505 Washington Avenue South, is within easy access to Interstate 5 and located in the South King County area.
Valley Cities said it previously operated as the Recovery Centers of King County. Services in the Kent building provided intensive inpatient detoxification services for low-income individuals for more than 32 years but ceased operations earlier in 2015 due to lack of funding.
The facility has the proper permitting and zoning to operate as a mental health treatment facility but requires an estimated $7 million in improvements to meet the state's licensure and certification requirements.
Working with legislators
Valley Cities said it is currently working with the State of Washington, notably, Washington House Speaker Frank Chopp, Sen. Karen Keiser, and State Rep. Tina Orwall on an approval to move the $5 million awarded for Woodmont improvements to finance updates to the Kent facility.
"We will continue to work together to address the stigma against people with mental illness or substance abuse problems so that community based treatment will be accessible to all communities," said Keiser.
Improvements to the Kent facility will start early January 2016 with plans for the site to be operational by the end of the year.
Read our extensive previous coverage of this issue here.
MRHS Booster Club & Family Action Committee Present:
EMPOWERED PARENTING WORKSHOPS

Facilitated by our own MRHS Parent, Kristina Saelee, who is a Certified Positive Discipline Parent Educator

Parenting teenagers can be tough!!! I don't know about you, but I thought I had this parenting thing down…that is until my oldest turned 13…when I quickly realized I needed a whole new parenting tool box. The parenting tools I had used before were no longer working with my teenager!!! If this sounds like you and you're interested in learning:

How to reduce power struggles
How to better communicate with your teen
How to use genuine encouragement and Strengthen the bond with your child
How to spend time that counts
How to help teach your teen life skills and
How to handle life's difficulties

THEN…You're invited to a FREE Introductory Seminar on:

Wednesday, November 18th, 6-8pm in the MRHS Library
Positive Discipline teaches research-based, effective parenting tools that are both Kind and Firm. Positive Discipline teaches and models mutual respect and encouragement, helping children to feel they belong and are significant contributors. Positive Discipline teaches effective long-term solutions and important social and life skills.

Please, join our school community of Empowered Parents!

If you have any questions, contact MRHS Booster President and Family Action Committee Member, Kristina Saelee at ksaelee32@gmail.com or 206.841.7871.
Burien's own Dan the Sausageman wants all our Readers to know that – instead of the usual turkey, turducken, or tofurkey – you can order SAUSAGE in time for Thanksgiving!
That's right…SAUSAGE for Thanksgiving!
All sorts of Giftboxes and other goodies for the holidays are available here:
And if you order now, you can get a jar of FREE Mustard!
Dan has a long history in the B-Town area, having started out selling meat products over 25 years ago from his old Dodge Dart, driving from Burien down 99 through Kent, Algona, Federal Way, Fife, Tacoma,  and everywhere else in-between and back, stopping at car dealerships, stores and wherever he could find to peddle his 'Dan the Sausageman' meats.
Now of course he also owns and runs the Tin Room Bar & Theater, the hippest spot in Burien!
You can also pick your boxes up locally at The Tin Room Bar, located at 923 SW 152nd Street in Olde Burien.
And just for ol' times' sake, here's a viral 'Dan the Sausageman' video from 2008: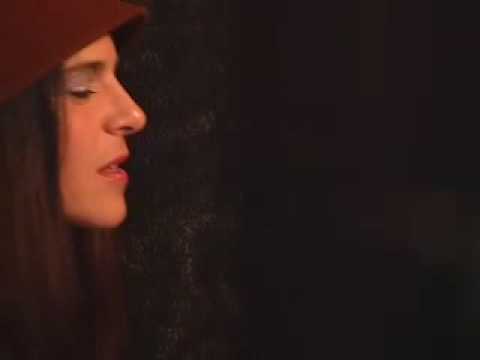 (NOTE: The offer of a free shot glass is no longer available; however, you can get a FREE jar of Mustard, so what are you waiting for? Order now at danthesauageman.com!)
The Genesis Project's 5th annual 'A Night of Hope' Auction will take place on Saturday, December 5, 2015 at the Seattle Airport Marriott in SeaTac.
Auction activities will include: dinner (4 entree choices), raffle, Dessert Dash, silent auction, live auction, and more.
"We would be honored if you would join us in raising funds for The Genesis Project, which brings hope for a new life to women involved in commercial sexual exploitation in the South King County area."
WHEN: Saturday, December 5th, 2015; 5:00pm-9:00pm

WHERE: SeaTac Airport Marriott Hotel, 3201 South 176th Street, SeaTac 98188

COST: Please Click Here for ticket pricing options

REGISTER: Register now at https://www.eventbrite.com/e/the-genesis-projects-a-night-of-hope-dinner-auction-tickets-17926110479
Last year's auction was a very successful night thanks to supporters like you. The funds that were raised will be used to support survivors of commercial sexual exploitation as they transition into new lives. Watch the video from the 2014 auction here: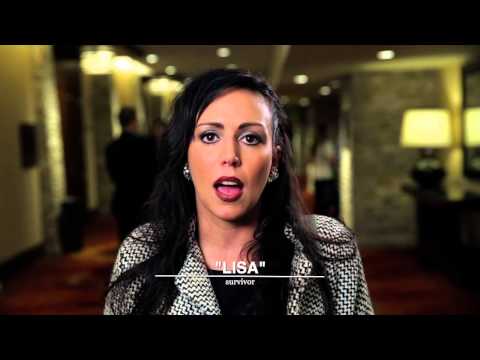 Press "Play" button to view/hear the live, local weather stream.
by Chris Scragg
Puget Sound Weather Geek
Winds, rain & snow, oh my! This is the time of year for storminess in the Northwest, but rarely do we see this much weather in such a short period of time.
Multiple storm systems are churning and building strength over the Pacific Ocean and their predicted effects have been dynamically changing over the past 48 hours. I will break up the storm's impacts into two sections.
STORM 1: Monday, November 16:
The center of Storm 1 is actually striking hundreds of miles away in British Columbia. The front of the storm extends over a thousand miles in the Pacific Ocean, this storm is BIG.
STORM 1 Impacts: 1:00pm – 4:00am Tuesday. 
Heavy rain to the Olympic foothills and rivers. [Flood Watch]
Heavy snow (up to 2 feet) over the tops of the Olympic and Cascade mountains. [Winter Storm Warning]
High winds to the northern Puget Sound and Washington/Oregon coasts, as well as strong gusts to the northern Olympic peaks. [Wind Advisory]
Seattle, Burien, and Tacoma are expected to get heavy rain at times (most of it will be blocked by the Olympic Mountains), and moderate winds gusting up to 35mph.
STORM 2: Tuesday, November 17:
Now this is a sneaky storm. This storm is also landing hundreds of miles north into Canada. The potential damage won't come from it's strength or track.
This storm's force will come from a "trifecta interaction" between the low pressure of the storm itself, a huge hill of high pressure pressing down on the Pacific ocean, and another strong storm further out to sea. This combination will create a "squeezing" effect of the winds into Washington.
Soils will be packed full of water accumulated from the last few storms we've had. Consequently, Trees may be more likely to topple in high winds. Be sure to prepare your power outage supplies.
It's that time of year! I love storms.
For the latest local weather, be sure to follow the Puget Sound Weather Geek:
Thanks for visiting! If you have any comments, suggestions, or feedback please email me at info@pswxgeek.com.
The Des Moines Police Foundation will be holding its first-ever 'Shop with a Cop' on Wednesday, Dec. 16.
The Des Moines Police Foundation welcomes the opportunity to engage with every member of the community. In particular those underprivileged children who may not have the same opportunities and experiences of other children their age. Shop with a Cop is one of the ways we can provide a positive interaction between these children, their families, and law enforcement.
Through our Shop with a Cop Event, children in need are able to purchase gifts for Christmas, including one needed item for themselves (such as a coat, hat, clothing), as well as small gifts for other family members.
The goal of the event is to make the day an exciting one, starting off by picking children up in one of the Des Moines Police Department's police vehicles and taking them (along with a parent or guardian) to Fred Meyers to select items for under their Christmas tree. Funding permitted, the participants will be provided with breakfast and volunteers will run a gift wrap station to ensure their items are ready to go for Christmas.
To nominate a child, submit a full application no later than December 1, 2015.
Letters of approval will be mailed to the address listed on this application.
Eligibility:
Any child age 15 and under on the shopping day is eligible to participate.
The child must be present on the shopping day.
Eligible children must reside full time within the City of Des Moines, WA.
A parent or guardian must accompany children on the shopping day.
Application Requirements (download PDF application here):
Your application must be filled out completely and include a valid telephone number.
You must enclose a copy of Student's free or reduced lunch notice from the Highline School District as proof of child's residency and that the child attends a Des Moines school.
How it Works:
Children and parents/guardians are picked up and returned home in a marked Des Moines Police vehicle.
During the shopping trip, children are accompanied by a representative of the Des Moines Police Department (generally a uniformed Des Moines Police Officer) and given an amount of money to spend.
Children are encouraged to buy a needed item for themselves, such as a coat, hat, gloves, shoes, or sweatshirts/sweaters.
Children are generally also able to buy a small gift item for other members of their family.
The parent or guardian of the child is also accompanied by a representative from the Des Moines Police Department to shop for a gift for their child (One gift is purchased for each child).
If funds allow, some parents are also able to shop for some food items.
A tranquil November Sunday in Des Moines five years ago was shattered when a gentle Newfoundland named Rosie was murdered in a neighborhood backyard by two local police officers.
Dog lovers around the world were horrified; many from this region sprang into action, demanding reforms in the way police respond to animal control situations as they called for "Justice for Rosie."
Justice and change in Rosie's name did take place in the months that followed. Charles and Deirdre Wright of Des Moines, who owned Rosie, were awarded monetary damages. Changes were made to city animal control procedures.
But for the Wrights, the pain of losing Rosie lingers on. Last week, shortly before the anniversary of her death, Charles sent this email to Scott Schaefer, publisher of The Waterland Blog:
"Nov. 7, 2010. Rosie was shot by Des Moines police. I will never forget."
Anything that could go wrong seemingly went wrong that tragic Sunday afternoon.
While the Wrights were not at home, Rosie was reported loose on a residential street to Des Moines Police. With Jan Magnuson, the city's animal control officer, off duty that day, four police officers including Sgt. Steve Wieland and Officer Michael Graddon were dispatched to that location.
After yelling at Rosie and chasing her, they then tried without success to Taser her. Wieland and Graddon proceeded to follow the fleeing dog into a back yard, where she was shot four times while cowering in the blackberry thicket.
The Wrights did not learn from Des Moines police for two days what had happened to Rosie.
Following separate investigations by the city, the King County Prosecutors Office and Pierce County Animal Control, no charges were filed against the two officers. The shooting was deemed justified because they had acted within department procedures in place at the time.
Nevertheless, flaws in the city's animal control response were noted – especially while Magnuson was off duty – and changes in training and protocols were made by both the police department and city council.
None of this could console the Wrights for the loss Rosie, nor did it satisfy their need – and the need of animal rights activists – for justice and compensation for that loss.
In January 2011, animal rights attorney Adam Karp of Bellingham filed a motion in Des Moines Municipal Court seeking to bring misdemeanor animal cruelty charges against Graddon, who fired the shots, and Wieland, who ordered the shooting.
The officers based their defense on claims that they acted within department guidelines, and that Rosie appeared to be a dangerous animal.
The case was transferred to Snohomish County District Court and, after being dismissed on a technicality, was appealed to the superior court there.
Although they were cleared of criminal wrongdoing, Karp filed a civil complaint against the city of Des Moines, Wieland and Graddon in U.S. District Court, seeking monetary damages. They subsequently consented to a $51,000 settlement plus court costs and attorney fees – a total of $101,162.
And Karp has taken the lessons learned from the killing of Rosie to the Washington Law Enforcement Training Center in Burien to help change the way police officers are trained to respond to animal calls.
The Wrights dropped all claims against the police officers. They had received at last financial compensation for their loss, and had seen needed changes in the way local police officers now respond to loose animals.
But none of this ever would bring Rosie back or ease their loss.
(Read our previous coverage of this case here.)
Here's episode #28 of our SoKing News Podcast Weekly Recap, which is sponsored by a generous grant from J-Lab's Encore Media Entrepreneurs program, supported with funding from the Ethics and Excellence in Journalism Foundation and the Nicholas B. Ottaway Foundation:
Weekly Recap for the weekend of Nov. 13, 2015: Normandy Park Police seeking help finding burglary suspect; Des Moines Police issue crime alert; oil spill in White Center retention pond affects birds; Puget Sound Weather Geek weekend storm forecast & more…
Please subscribe to our Podcast, hear previous episodes and rate us on iTunes here!
Yes, soon it will be tree time, so please make a note that Advertiser Zenith Holland Gardens will have its first batch of trees ready for you on Saturday, Nov. 21.
At Zenith Holland, you can also find your wreaths, garlands, centerpieces and more.
Lyn Robinson and her knowledgable staff look forward to seeing you.
Zenith Holland is located just south of downtown Des Moines. Heading south on Marine View Drive go past the Red Robin restaurant on your right. Go up the hill a bit and look for the wooden Zenith Holland sign on your left.
Hours:
Monday through Friday: 10 to 7
Saturday: 9 to 7
Sunday: 10 to 6
Zenith Holland Gardens
23260 Marine View Drive South
Des Moines, WA 98198

Phone 206-878-7002
by Jack Mayne
Two still unseated SeaTac City Council members went before the Des Moines City Council on Thursday night to tell its members to not believe its staff on advice about a proposed 16 percent utility tax to balance its budget for the next two years.
Mayor Dave Kaplan lashed at the two, saying they had no business coming to his city to tell them how to run his city, adding that one of the SeaTac people had "another agenda" and that he would not go to their city and give unsolicited advice.
Retiring Councilmember Bob Sheckler, also a former Des Moines mayor, said in his 20 years on the Council, that he's "seen a lot of political tricks and a lot of politicians that think they are really hot and really aren't.
Observers said the actions of the two from SeaTac were surprising. City councilmembers virtually never go to another city and publicly lecture its governing body on how to raise budget money or telling the other city's leaders not to believe their own staff advice.
'Please don't believe them'
Rick Forschler, former and soon to be again a SeaTac Councilmember, told the Des Moines Council he respected them but he might say things they might not like to hear.
"The city staff here will likely tell you that the utility taxes are necessary in order to make the budget meet – please don't believe them." He added "sorry Tony" to City Manager Tony Piasecki.
"I know these special purpose districts very well," Forschler said. "They operate efficiently, they live within their means. There is very little, if any, waste…
"Long before we consider raising taxes, we should exhaust all other options," Forschler said, "including competitive contracting services … if used wisely would save from 10 to 30 percent of those costs." Then he listed other cities that had reduced costs by better managing the services of city contractors.
"I have these same sort of comments last year to the SeaTac City Council," he said. "They ignored them."
Forschler said "a major reason" four SeaTac Council lost the election was the 6 percent utility taxes they had approved.
Then he turned to the citizens in the Des Moines audience and addressed them.
"Will the voters among you raise your hands, please. Write down the name Rick Forschler and if these folks," gesturing to the Council members, "impose that utility tax contact Rick in SeaTac and I'll help you do the same thing we did in SeaTac.
"I'm sorry, but we need to protect these small districts, they do well, they work efficiently and you are doing a disservice to your citizens if you don't consider these alternatives for saving money first."
He got long and loud applause from the Des Moines citizens in the Council chambers.
Soon to be SeaTac Councilmember Peter Kwon, recently elected, and former and soon to be again City Councilmember Rich Forschler told the Des Moines Council of the utility tax increase approved in SeaTac last year that he said resulted in four Council members being voted off that city's Council.
"Please listen to your citizens and at least put it to a vote," he said. Kwon takes his SeaTac Council seat in January.
Kaplan blasts 'ludicrous' duo
At the later Councilmember comment period, Kaplan addressed the appearance of Forschler and Kwon, "people form a city that don't even live here."
Referring to Forschler, Kaplan said, "I have a great deal of respect for you but Des Moines is not SeaTac. We don't have a bunch of hotels, we don't have a parking tax, we don't have a $30 million a year budget like you do. We don't have the same economic base.
"For you to come in and tell us what we need to do for our city and our citizens and the services we provide is ludicrous," a visibly angry mayor said.
"It was our city that took the steps forward to get the SCORE (South Correctional Entity) jail built. Why? Because it saves us $350,000 a year in our jail costs.
"I get really frustrated with people who really don't know what they are talking about when it comes to the finances of the city coming in and telling us – we've had these conversations publically in public forums year after year after year about our financial condition.
"I don't appreciate you coming into our city and telling us how we should be conducting our business," Kaplan said. "I wouldn't presume to do the same thing in yours and hope that you and Mr. Kwan would keep that in mind when you take office in January.
Councilmember Bob Sheckler, said "the most disgusting thing I've seen any politician do was what Mr. Forschler did this evening.
"Imagine if we were to go over to SeaTac and do that, how would they think of us as a neighbor? Now, I think there is going to be quite a problem between Des Moines and the city of SeaTac. "
A woman from the audience shouted out, "They are here to help us."
"They are not here to help you, that is a political stunt," Sheckler snapped back.
"You ask yourself what is Mr. Forschler really doing? He's got some other ambitions; he's got some other agenda.
"You never come into another's city and do what he did, that's disgusting," Sheckler said, jabbing a pen in the direction of the woman in the audience.
Here's video of Forschler and Kwon, along with responses from Mayor Dave Kaplan and Councilmember Bob Sheckler: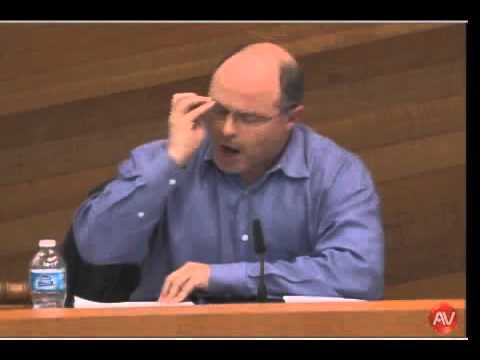 Utilities protest
Ken Case, manager of the Midway Sewer District, regarding the proposed 16 percent gross tax on utility districts, said he is not confident that all Council members are seeing the comments of the district sent to the city. While a Councilmember said they were interested in proposed solutions to alleviate the tax, Case said his district has offered the solution of a franchise agreement that would pay to the city up to 6 percent of the district's revenue, but the city has not responded and has rejected the suggested agreement.
Case said the city at a meeting suggested the sewer district could be taken over by the city if there was no agreement on the city tax. Such assumption of special purpose district is legal under state law with caveats including paying the district for certain property.
The city has acted in a punitive fashion, Case told the Council, noting that the city says that all money paid to the district for its services or service expansion would be taxed at 16 percent.
If the city and district can't come to an agreement, Case said the sewer utility would consider suing the city but suggested negotiate a franchise or some other form of "win-win" agreement with the district.
Matt Everett, manager of the Highline Water District, said the district ratepayers are having a hard time getting by without additional taxes.
"Going from zero to 16 percent "seems amazingly high … especially in a year when people on Social Security are receiving zero percent raise," Everett told the Council. The best agreement from his utility would be to work on a franchise tax agreement.
Several other residents objected to the proposed 16 percent utility district taxes and taxes in general, with some suggesting the city does not listen to their comments and complaints.
Partially true
Suzy Gonzale a commissioner of the Southwest Suburban Sewer District said the district got a letter from City Manager Piasecki on Nov. 9 that said there was no progress on a franchise agreement, "but this is only partially true." She said the district's manager "did not respond on a couple of occasions but his requested modifications to the proposed agreement "were not considered by city staff."
She said the city's argument that utility taxes were not subject to negotiation "is not true" and that SeaTac and Normandy Park are negotiating a utility tax cap of 6 percent.
"I don't understand how you can make this statement when other cities are doing so," Gonzale said. "Why are you the only city within Puget Sound region unwilling to negotiate a utility tax within a franchise agreement? Why are you the only city dictating a 16 percent tax, 10 percent higher than anyone else?"
Gonzale also said the city has told them they have "unrestricted cash to we can afford to pay your imposed 16 percent utility tax. Do you have any idea what that money is earmarked for?"
The money is for designated capital improvements to the district's system, she said.
Gonzale said the city told them it has "neither the time, nor patience to stretch out the negotiations," which she calls the "most troubling" part of the city's letter.
"You made absolutely no effort to reach out and discuss this with any of the utility districts or even the residents that will be financially affected by this new tax."
The various districts involved have told the city they will explore a lawsuit if the tax is imposed.
Negotiate tax down
Councilmember Victor Pennington said he hoped the 16 percent could be negotiated down.
"We have to find a balance between all of us in the community because we are all invested in the community," Pennington said.
Councilmember Sheckler said he expected the complaints from the special purpose districts but was concerned about comments that the city does not listen to people or "spending money on ludicrous things."
Prior to putting the utility tax before the Council, Sheckler said "the same number of people that are here tonight were here and out the door that were very, very concerned that the Council was about to do something that they didn't want to have happen …"
Those people spoke against cuts in the Parks and Recreation, especially senior programs and those for youth, and road repairs and "the thing we have been hearing a lot, the need for more police officers, he said, "people on the opposite side of the equation coming before us and demanding these things, too."
Those requests were worthy, but he said he hoped citizens didn't think they just making budget change "willy-nilly for more cash."
"How do you keep everybody happy in politics? You definitely don't," Sheckler said. "Hopefully this evening maybe we can come to some sort of compromise."
The Council had to weigh both sides, he said.
Hard to do things right
Mayor Pro-Tem Matt Pina agreed, and that many things have happened to change the way Des Moines is financed. Where once it was possible to exist as a bedroom community, now the "law has slowly changed."
"We are a bedroom community that no longer can be that because you can't generate enough revenue through property tax or any other means to really sustain yourself and sustain the essential services."
Pina said the city is working hard to get "things right" like the business park and other moves to improve the financial situation for Des Moines.
Councilmember Luisa Bangs said her six months on the Council have been tough one coming up with a budget and getting to "a better state of affairs in this city."
"It is our job to listen to you in terms of where you want it to come from. Sometimes we don't have a choice, it is not easy. As a new Councilperson, we are going to do our best and if 'best' isn't enough, my God, we've got to do something," Bang said. "It's taxes and it's cuts.
"I don't think its we don't hear you," she said. "There is nothing easy about what we hear today but hopefully in the future it will be a lot better.
Councilmember Melissa Musser said she was offended at someone saying all of the "people up here" are the same, they don't care.
When no one comes to meeting, Musser said, "it is quiet happiness, there is nothing to complain about.
"But, man, you want to get to come to a meeting, levy a special assessment, raise their taxes, do something controversial and people come out and then you learn who your community is …"
She said that "you citizens should be ashamed of yourselves" because two Council seats on the latest election were uncontested.
"I hope to see all of you on the ballot in two years, because that means you care, that you are engaged," returning to the audience comments that many commenters have made during Council session of late, adding that many committees go begging for volunteers.
"Please, stay engaged," Musser told the audience. "Just because the controversy goes away doesn't mean there is not still stuff happening in our city. I hope you people stay engaged."
'We care'
Mayor Kaplan said, "The Council does care."
In 1999, Initiative 695 passed "it eliminated the welfare check our city was getting in the form of sales tax equalization to the tune of somewhere between $1.5 million and $2 million a year."
Since then the city had been trying to do what it could to "sustain the services that you told us you want." The voters pass an initiative "that caps the amount of property taxes we collect on an annual basis."
"So if you collect $2.5 million worth of property tax one year, you can collect a whopping $25,000 the next," Kaplan said. "That doesn't pass our utility bill increase the following year, let along (cost of living) increases or other things for operating the city."
"Since 1999 we have reduced staff in the city by 30 percent. Name another city that can say that. In the last eight years, we have reduced by 20 percent, a number of those were police positions.
"Do our communications need to import? Yes," said Kaplan. "We have had talks about the utility tax going back to Aug. 8. Should there have been more direct communication with the utility districts prior to October, yeah, we own that.
Another successful season came to a close with the unfortunate cancelation of our annual Chili-Cook-Off on the last day. I think everyone will agree, safety is foremost on our list.
On Friday with the wind gusting to 50 knots we looked at alternative sites to hold the cook-off but, nothing was available that would meet fire codes. All teams were reimbursed their entry fee and any related costs.
At the next board meeting the market will decide how we can help the volunteer organizations that relied on this event for a fundraiser.
The Market Foundation raffle fundraiser for the framed photo "Reflections" from Carmen Scott's collection was won by market supporter, local business owner, Dan Johnson. He promises to have it displayed at his Print Place shop. All the proceeds from the raffle went to the market's foundation. Thanks to all who purchased tickets.
Our Healthy Eating Initiative program for qualifying seniors had a very successful first season issuing over $9,000 in $10 vouchers. The program was brought to you by partners, the Des Moines Farmers Market and King Conservation District. The vouchers were good for fruits, vegetables and processed food products (bakery items, etc). All parties agreed to bring this very popular program back next season.
It looks like next season, the market and the Fresh Bucks program will be able to issue vouchers to low income families that qualify. Look for more information in the spring of 2016.
The Farmers Market Board would like to thank all the volunteers, sponsors, vendors, patrons and the ever present Marina staff for helping to make this 10th Anniversary season the most successful ever. Board President, Wayne Corey said "the market has become such an integral part of our community and the board will make sure it will continue into the future." We hope everyone enjoys the holidays and check for this column starting again in the spring.
 Upcoming Events:
Highline Public Schools this month is honoring Kristina Basket, a 2005 Mount Rainier High School graduate turned Hollywood stuntwoman, as its #HighlineAlum.
Kristina started her career early as a gymnast. After becoming a Junior Olympic Champion, she earned a full ride gymnastics scholarship to the University of Utah, where Kristina finished her college career as an NCAA Champion on the uneven bars, 12-time All-American, and earned 7 NCAA medals all together.
Some of Kristina's stunt work includes Modern Family, Glee, Scandal, Into the Storm, and Teenage Mutant Ninja Turtles. She has also performed in Viva Elvis, a Cirque Du Soleil live show.
"I'm so grateful for the Highline school district. I have always had big dreams as a gymnast. They have always been so supportive since elementary school, middle school, and high school, and have given me everything that they could for my sport and my academics," said Kristina.
Learn more about Kristina's work on her website: http://www.kristinabaskett.com/#
Each month, we are featuring successful, high-profile alum and up-and-coming alum on our Facebook, Twitter, and Instagram pages. The features include a short video clip of the alumnus. The community is invited to follow along by using the hashtag #HighlineAlum.
Last month, #HighlineAlum featured Alaska Airlines CEO Brad Tilden, a Highline High School graduate, as well as Stephen Duong, a Big Picture graduate currently studying at The Evergreen College.
The #HighlineAlum campaign aims to inspire our students to dream big, graduate high school, and go on to accomplish great things.