We've been serving as Mentors to students at Big Picture High School since 2009, and this year we're proud to have Sterling Paris as our newest – and fourth – Intern.
Sterling – who turns 16 today (HAPPY BIRTHDAY!) – is a resident of Des Moines, and as a gift to her we're posting an Ad for her face painting business.
Here's her "Blogvertorial" story with more info:
As a very generous birthday gift, my Mentor Scott gave me an Ad for my business:
Some of you may know me as South King Media's new Intern, and some of you may recognize me from other places. Every year from June to October, I spend my Saturdays at the Des Moines Farmers Market as their exclusive face painter. I've been doing this for the past 6 years.

Right now though, I'm off season. I've done birthday parties for all ages. Painting faces and painting on a canvas is really different and I like painting on faces because you can see your art work come to life. I am very local and the kids know me. So who knows, maybe your kid already knows me.
So please email me to figure out a price!

Thank You,
Sterling Paris
Aacres will be holding an onsite hiring event on Thursday, March 5:
Aacres was founded in 1974 on the philosophy of providing individualized community supports for people with developmental disabilities. We believe that people can live in and contribute to their community when provided with appropriate supports.

The ability to identify needs and build programs to meet those needs is what sets Aacres apart from other providers. We have pioneered several programs to fill the needs of previously un-served or underserved populations. We understand the need to develop new innovative programs that meet the unique and ever changing demands of people in the community.

We have a strong commitment to serving people which is the cornerstone of our strength and success. Accepting people with respect and creativity enhances our ability to stand beside them through the difficult times in the lives.

"We believe that in order to serve the community, we must first provide opportunities for personal growth for both our clients and staff"

ONSITE HIRING EVENT:

Direct Support Professionals
The Direct Support Professional assists individuals with basic living skills, communication, community interaction and recreation. Focus is on maintaining a clean, safe, stimulating living environment, providing transportation and supporting individuals to become active members of their communities.

Qualifications:

At least 18 years of age
High school diploma or equivalent
Valid driver's license, insurance and reliable transportation, strongly preferred
A strong desire to enrich lives
Able to satisfy a background check and comply with the company's drug free workplace policy.

We Offer:

Paid time off (PTO)
A fun, creative work environment
Advancement opportunities
Paid training
Healthcare Benefits for Full-Time employees
401(k)

Please join us on Thursday, March 5, from 11 a.m. – 3 p.m.:

2414 SW Andover St. Ste. D-120
Seattle, WA 98106

206-732-0430
Highline College will be holding a Health Care Job Fair on Wednesday, March 4, from 9 a.m. – 12:30 p.m. in Building 8.
Health care employers will be recruiting for part-time, full-time, on–call and temporary positions.
The event is free and open to the public; no advance registration is necessary.
Attendees should be prepared to speak with recruiters, dress professionally and have extra copies of their resume available.
Parking is free but limited.
WHEN: Wednesday, March 4, from 9 a.m.–12:30 p.m.

WHERE: Highline College; Building 8. Highline's main campus is located midway between Seattle and Tacoma at South 240th Street and Pacific Highway South (Highway 99); address: 2400 S. 240th St., Des Moines, WA 98198.

COST: Free
Participating employers include the following:
Advanced Health Care
Always Best Care – Eastside
Comfort Keepers
COPE Health Solutions/Swedish Medical Center
Creative Living Solutions
Digestive Health Specialists
Federal Bureau of Prisons
Franciscan Health System
Harborview Medical Center
Home Care Referral Registry
Home Instead Senior Care
InDemand Interpreting
MasterCare in Home Service Providers
New Care Concepts, Inc.
Northwest Hospital & Medical Center
Sound Options
Supplemental Health Care
University of Washington Medical Center
Wesley Homes
Additionally, the fair will showcase Highline student projects, and staff will be on site to administer health assessments such as fitness, eye tests and blood pressure tests.
For more information, visit studentemployment.highline.edu.
WLB Real Estate Sponsor Berkshire Hathaway Home Services Northwest's Open House – set for this Sunday from 1–4 p.m. – is a move-in ready, one-bedroom condo in the Viewcrest Community priced at just $129,950!
This 2006 built, two-level condo has its own garage and utility room.
It's also got a nice view deck.
Here are some pics (click images to see larger versions/slideshow):
Here are the details:
WHAT: Berkshire Hathaway HomeServices Northwest Open House
WHEN: Sunday, Feb. 22: 1 – 4 p.m.
WHERE: 4035 S 212th Ct., Unit D, SeaTac, WA 98198
INFO:
List Price: $129,950
MLS Number: 744774
Bedrooms: 1
Bathrooms: 1
Year Built: 2006
Approximate House SqFt: 802
Site Features:
Dishwasher
Range/Oven
Balcony/Deck/Patio
Insulated Windows
Top Floor
Marketing remarks:
Move-in Ready! Viewcrest Community!

2006 Built two-level condo with its own garage and utility room.Nice view deck.1 bedroom, 1 bath.

Seller will finance qualified buyers:owner occupied 5% down, non owner 20% down, 3.99% interest, 30 yr fixed no closing costs except pre-paids and insurance.Subject to underwriting and credit approval.

1 year basic Fidelity Home Warranty Included.

Form 35P required for all pre-inspections.

Sold as-is, buyer has right to inspect, but no repairs will be made by seller.
Click here to see the full, detailed listing.
Click here to view all of Berkshire Hathaway's Open Houses.
You are invited to the 11th Annual Poverty Bay Wine Festival, coming to the Des Moines Beach Park Auditorium March 6-7!
To purchase tickets, click here and save $5 with special early bird pricing!
Proceeds benefit Des Moines Rotary and associated charities. 
As always, 100% of the net revenues generated by this event are used to fund the charitable activities of the Des Moines Rotary Club. Free parking and a free shuttle service will run from the Des Moines Marina to the Wine Festival both days.Wine Festival Tickets $35.00 includes ten tasting tokens (tastings range from 1 – 3 tokens). Additional tasting tokens available for $1.00.Designated Driver tickets can also be purchased for $15.00 at the door.Must be 21 or over to attend. Please bring your IDs as IDs will be checked at the door.
Friday, March 6th: 5:00pm to 10:00 pm
Saturday, March 7th: 12:00 pm to 9:00 pm
Tickets are available online here, and at the following locations:
B&E Meats
Auntie Irene's
Des Moines Drugs
Key Bank – Des Moines Branch
Normandy Park Market
Print Place
Designated Driver tickets are also be available at a discounted price.
SPONSORS:
Interested in sponsoring this event? Your business could join the civic minded businesses above. Your company's brand will be exposed to thousands for very reasonable rates.Best of all, your tax deductible investment will help the Des Moines Rotary Club assist the Highline Music4Life program put instruments in the hands of kids who otherwise couldn't afford them.For sponsorship options and more information, click the button below.  There are a limited number of sponsor opportunities left and they will be snapped up soon.

Thanks for supporting Des Moines Rotary!
The Highline Schools Foundation is seeking nominations for this year's Gold Star Awards, the theme of which will be "Own Your Impact," and with the big event set for Friday, April 17.
The deadline to nominate is Wednesday, March 4.
Each year, Highline Schools Foundation invites civic, community and corporate leaders to a lively celebration to benefit students in Highline Public Schools. Emceed by Pete Fewing, Head Coach of the Seattle University Redhawks men's soccer team, this year's Gold Star Awards Breakfast on Friday, April 17th at Cedarbrook Lodge will entertain, challenge, and inspire all who attend.
Highline Schools Foundation raises funds, gathers resources and builds partnerships that support all students in Highline Public Schools. The Foundation funds a myriad of needs in Highline—including classroom enrichment, technology, arts, athletics, college scholarships and outreach to the neediest of students and families. The Foundation is proud to partner with Highline Public Schools in keeping their promise: that "every student is known by name, strength and need, and graduates ready for college, career and citizenship."
GOLD STAR AWARD NOMINATIONS
Each year, Highline Schools Foundation solicits nominations from community members, district employees and parents for their prestigious Gold Star Awards.  Nominations are NOW OPEN for the 2015 Gold Star Awards in the following categories:
Outstanding Teacher
Outstanding Volunteer
Outstanding Classified or Professional Support Staff
Outstanding Administrator
Outstanding Alumnus
and a new award, Rookie Teacher of the Year, recognizing a teacher with three or less years of total teaching experience, who demonstrates outstanding abilities in their field early in their career.
Nominations can be submitted online at www.highlineschoolsfoundation.org
The deadline is Wednesday March 4, 2015
GOLD STAR AWARDS BREAKFAST

The annual Gold Star Awards Breakfast is the largest fundraising event supporting Highline Schools Foundation. At this event, not only are the Gold Star Award winners honored, critical funds are raised to support the nearly 20,000 students in Highline with the resources they need to succeed in school and beyond.
Own Your Impact, Gold Star Awards Breakfast
WHEN:  Friday, April 17, 2015;  Check in 7:00 am. Breakfast 7:30 am – 9:00 am

WHERE: Cedarbrook Lodge, 18525 – 36th Avenue S, Seattle (FREE parking)

COST: Free to attend. A minimum donation of $150 is suggested at the event

TICKETS: Buy online at www.highlineschoolsfoundation.org
Featuring: 
Emcee Pete Fewing, Head Coach of the Seattle University Redhawks men's soccer team and Highline Public Schools Alumnus
A report on district successes and challenges from Superintendent Dr. Susan Enfield
The2015 Gold Star Award winners
GOLD STAR AWARDS BASH!
The Gold Star Awards BASH is a red-carpet style event (21 and over) featuring a night of music, drinks, appetizers and dancing and a LIVE announcement of the Gold Star Award winners.
Gold Star Awards BASH!
WHEN:  Thursday, March 19, 2015, 6:30 pm – 8:30 pm

WHERE:  Technology Access Foundation (TAF) Headquarters, 605 SW 108th St., Seattle:

COST: $15

TICKETS: Tickets on sale now:  www.highlineschoolsfoundation.org
SPONSORSHIP OPPORTUNITIES
Support from businesses and individuals is integral to the Foundation's success.  Thank you to The Boeing Company, Alaska Airlines, Comcast, Badgley Phelps Investment Managers, Recology/Cleanscapes, Ferguson Wellman Capital Management and Foster Pepper PLLC for your early support of the Gold Star Awards Breakfast.
Many levels of sponsorship are available, from $10,000 Premier Sponsor to $1,250 Community Sponsor.
For more information please contact Ashley Fosberg, Executive Director, at ashley@highlineschoolsfoundation.org.
The public is invited to come learn about plans for the future of Sea-Tac Airport on Wednesday, March 4, from 5 to 7 p.m. at Mount Rainier High School, located at 22450 19th Ave. S. in Des Moines.
At this open house, you will hear from Port of Seattle staff and consultants about proposed concepts for sustainably accommodating forecast air travel demand at Sea-Tac, and have an opportunity to share your ideas.
Here's more info from the Port:
This long-term blueprint for airport development is called Sea-Tac's Sustainable Airport Master Plan. It aims to meet the needs of the traveling public over the next 20 years in a way that takes the most sustainable approach possible. This includes reducing environmental impacts, ensuring economic performance and working with local communities. The plan covers airfield development within the current three-runway configuration, terminal development, roadway improvements, cargo and facility modernization and expansion possibilities. Impetus for this planning effort is continued strong passenger growth at the airport, which served more than 37 million passengers in 2014.

Forecasts show this figure could be 52 million in 2024 and 66 million in 2034.

In addition to forecasting, this planning process is taking stock of current facilities, infrastructure, operations and passenger levels, and looking at scenarios that are five, 10 and 20 years in the future. It includes air quality, energy and water conservation, recycling and other strategic environmental goals, and will align with the port's Century Agenda sustainability and energy efficiency goals.

Completion of the plan will make Sea-Tac the first large hub U.S. airport to fully incorporate sustainability as a key master planning component.

Along with the future demand forecast and some early concepts for meeting the demand, the March 4 presentations will explain the process for creating and evaluating concepts and selecting the preferred choice or choices. Similar public meetings in other communities will follow during 2015. An environmental review process—including public involvement — is scheduled for 2016, before the plan is finalized.
Girl Scout Troop #50050 will be holding an Italian dinner, silent and dessert auction this Saturday night, Feb. 21, from 5 – 7 p.m.
The all-you-can-eat fundraiser will be held at St. Philomena Parish Hall, located at 1790 S 222nd Street in Des Moines.
Price:
$8.00 adults
$6.00 children 12 and under
A live dessert auction will start at 6 p.m.
Tickets will be available at the door.
The Des Moines Police Department busted a marijuana grow operation in an apparently abandoned house near S. 223rd and 19th Ave S. on Monday, Feb. 16.
"Our officers were dispatched to a 'suspicious subjects' call at that location," Sgt. Doug Jenkins told The Waterland Blog. "The reporting party didn't recognize the people that were coming and going from the house. When the officers arrived, several people fled on foot but were quickly apprehended."
Officers determined there was a large marijuana grow operation in the house.
"It doesn't appear that anyone was actually living in the house," Jenkins added. "It looks like the house was being used exclusively to grow marijuana."
Police anticipate recommending charges against the three individuals that were apprehended.
You are invited to the 11th Annual Poverty Bay Wine Festival, coming to Des Moines Beach Park Auditorium on March 6-7!
To purchase tickets, click here and save $5 with special early bird pricing.
Proceeds benefit Des Moines Rotary and associated charities.
You can also enter to win two FREE tickets – just click below:
The Des Moines Rotary Club invites you help us celebrate the 11th annual Poverty Bay Wine Festival as we return to our original location in the newly remodeled historic Des Moines Beach Park Auditorium.

This is your chance to get close and personal with renowned local winemakers from over twenty of Washington State's finest wineries. The wine tastings will be flowing and bottles of your favorites will be available at special Poverty Bay Wine Festival prices.

We will have a lively atmosphere with entertainers and strolling musicians, but this year's event will be all about the wine, with a wine tasting competition, a wine toss and a more relaxed atmosphere for meeting and learning from some of the best winemakers around.

As always, 100% of the net revenues generated by this event are used to fund the charitable activities of the Des Moines Rotary Club. Free parking and a free shuttle service will run from the Des Moines Marina to the Wine Festival both days.

Wine Festival Tickets $35.00 includes ten tasting tokens (tastings range from 1 – 3 tokens). Additional tasting tokens available for $1.00.

Designated Driver tickets can also be purchased for $15.00 at the door.

Must be 21 or over to attend. Please bring your IDs as IDs will be checked at the door.

Friday, March 6th: 5:00pm to 10:00 pm
Saturday, March 7th: 12:00 pm to 9:00 pm

Tickets are available online here, and at the following locations:

B&E Meats
Auntie Irene's
Des Moines Drugs
Key Bank – Des Moines Branch
Normandy Park Market
Print Place

Designated Driver tickets are also be available at a discounted price.
Washington State's toughest St. Patrick's Day Snake Themed 5K race – Cove to Clover – will be held Sunday, March 15.
This is an excellent, grassroots tradition for our community to "suffer together for charity."
Our pain, their gain!
If you've run this race before – welcome back. First time? You're gonna love it. After conquering "Snake Hill," you'll be rewarded with the ethereal melodies of a Highland piper (no really – a bagpiper will be playing at the top of the hill – see photo at left).
Organizers have revived the Family Registration option, as well as the opportunity to sponsor students in the run.
NEW FOR 2015:
SUP Sprint Start division for the 5K (for the bravest of the brave). SUP of course stands for Stand-Up Paddleboarding, which means some competitors will be on the water near the starting line at the Normandy Park Cove!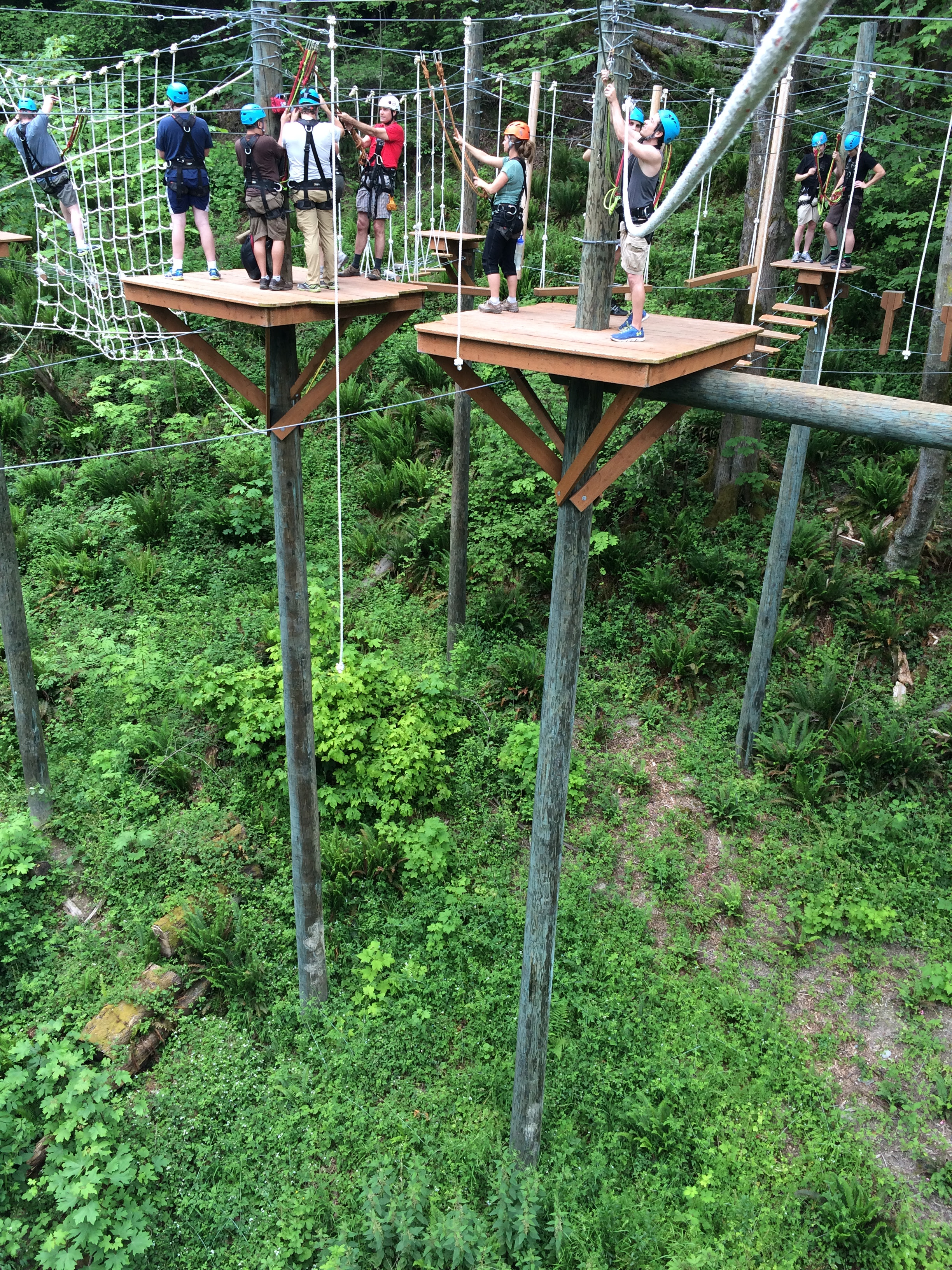 REGISTER NOW & SAVE:
Runners and volunteers can register online and get more details at www.covetoclover.com. Don't delay though, as fees increase on Feb 27.
Email racedirector@covetoclover.com for more information.
CORPORATE TEAM COMPETITION
Let your business' community spirit shine by registering and running together. Simple rules: the team with the most registrants will win an all-day ropes course team building experience (provided by Y.E.T.I.).
Email corporateteams@covetoclover.com to register your team code.
To serve free and reduced lunch students, organizers have partnered with Redeeming Soles to provide adequate running shoes to students. Also, students with financial need can register for the race for free at the shoe swap event (limited to first 500 students).

Alaska Airlines has provided 2 unrestricted airline tickets for us to raffle off.
Tickets can be purchased at Pit Stop Bottle Shop on SW 153rd Street in Burien.
PUB CRAWL IS FRIDAY, MARCH 13!
Don't forget to warm up for the race at the Pub Crawl on the Friday night (March 13) before the event.
Crawl Fee (100% goes to charity):
$15  – Night of Crawl Registration from 5-8 pm
Crawlers recieve:
Official Crawl Bib #
Drink and food specials at official crawl stops
Entered in door prize drawing back at Crawl Central @ 11 pm
Good Feeling since this is all for charity
Your Crawling Orders:
Registration/packet pickup 5-8 pm at Pit Stop Bottle Shop (Crawl Central)

Located at 216 SW 153rd St, Burien, WA 98166

Collect stamp/sticker at official stops (collect 4 to qualify for the door prize drawing)
Enjoy crawler only, drink and food specials and entertainment
Return to the Pit Stop Bottle Shop by 11 pm for door prize drawing
Pre-register online for the best price.
Sponsored by The B-Town Blog, Ole Smokey Moonshine, George Town Brewery and Print Place.
Do you want to have a great time, meet new friends, support your community and get free entrance to the 2015 Poverty Bay Wine Festival, to be held March 6-7?
Then organizers have great news for you!
The 11th annual Poverty Bay Wine Festival – sponsored by the Rotary Club of Des Moines – will return to the Des Moines Beach Park located at 22030 Cliff Ave. S. (just north of the Marina) in the newly-renovated Auditorium on Friday, March 6 from 5 – 10 p.m., and on Saturday, March 7 from Noon – 9 p.m. (the event will not take place on Sunday this year).
The Wine Festival features 22 great wineries, great food and great entertainment! Now, all we need is your great support!
The Festival provides funds for important local programs such as the Des Moines Area Food Bank, grants for our schools and scholarships for our youth, Music for Life instruments for low income youth, support for community events as well as funds for inoculations to eradicate Polio and provide clean water worldwide!
To join the fun, please be at least 21 years of age and check the position(s) you would like to work and time(s) you are available and return the form to: Poverty Bay Wine Festival Volunteer Coordinator Patrice Thorell at patricethorell@gmail.com. And please don't hesitate to invite your friends to join in as well. Thank you!
Name:____________________________________________

Email address: _____________________________________

I would like to help with:
Parking ____
Greeters _____
Ticket Sales _____
Token counters_____
Token Sales______
Wine Shop_____
Food Service_____

I can work the following shift(s):
Friday:
4:30pm- 8:00pm _____
7:45 pm- 11:00 pm ____

Saturday:
11:30 am – 3:00 pm ____
2:45pm – 6:15 pm _____
6 pm – 9:30 pm______
9 pm – 11pm______
As usual, your bloggers from The Waterland Blog will be there – hope to see y'all then!
My father-in-law came to town last week. He flew in from upstate New York on Saturday and will be here for a month or so. It's always an adventure when "Hurricane Bob" hits town and my family looks forward to his visits.
While waiting for him to deplane and meet me at the "arrivals" area outside of baggage claim at the airport, I sat in my truck and watched people. I was uncharacteristically early and had some time to kill listening to the radio and watching travelers.
I always enjoy watching people. On this day, I loved watching people. The "arrivals" area at airports may replace Walt's Magic Kingdom as the "happiest place on earth".
Sitting in my vehicle with the music low and the windows cracked, I saw beautiful things. I saw smiles and hugs and kisses and love. Reunions between older dads and sons and daughters and mothers and grandparents and husbands and wives and their kids were magic.
Genuine and heartfelt smiles littered the breezeway as these strangers to me embraced and laughed and connected. In pure and honest moments, human beings of this earth reminded me of our collective meaning of life: the people we love.
Serious looking men in business suits jumped out of their driver's seats and jogged to hug a thirty-something son, both men with smiling eyes and joy on their faces. Middle-aged women in yoga pants opened trunk doors and stood holding elderly mothers with gentle arms and the love that only mothers and daughters can share. Little kids ran up to grandpas and leapt into strong arms, laughing the laughter of children.
I watched these reunions and was moved. In a world of much disconnect and judgment, the truth of humanity was revealed: we are a good, kind and loving species. In spite of much evidence to the contrary, at our cores, we are creatures of love. A clear example of this occurs every hour of every day at the arrival zone. People of all shape, size, color, and creed wear their enormous capacities for love on their very human faces. A more pure representation of true love would be hard to find. It's a beautiful thing to see…
[EDITOR'S NOTE:"Feel Good Friday" is a regular column written by Des Moines resident Dave Markwell, whose first book is called "A Feel Good Life" (buy it on Amazon here). Dave also extols to all neighbors: "Enjoy where we live. Put your feet on the pavement and truly feel how great it is to live here!" Also, you can "friend" Dave on Facebook here. Or work out with him at his exercise company Waterland CrossFit!]
A Shrove (Pancake) Tuesday with a Mardi Gras (Fat Tuesday) Flair is set for Tuesday, Feb. 17, from 5:30 – 8 p.m. at St. Luke's Episcopal Church in Renton.
"Come join us for pancakes in a Carnival atmosphere, followed by Bingo with prizes!" reads an announcement.
There will also be a table set up for any kids (big or small) who would like to make their own Mardi Gras mask.
All are welcome to this fun and popular event that grows each year.
Expect Pancakes(with all the trimmings), Sausages, applesauce and more served in a friendly welcoming atmosphere of radical hospitality.
Cost is just $5.00 per person, or $12.00/family (*Bingo extra starting at $1.00/card).
"Mardi Gras is French for Fat Tuesday, and we think it means Yum! and Fun!"
St. Luke's Episcopal Church is located at:
99 Wells Ave South
Renton
Click here for more info: http://stlukesrenton.org/shrove-tuesday/
Des Moines United Methodist Church's annual Valentine Spaghetti Dinner will be held this Saturday, Feb. 14 from 5 – 8 p.m.
Beautiful cafe setting served by our Youth.
Adult $12, Children $8, Family $35.
3-course meal with salad, bread, pasta, dessert, drinks.
Also exciting baskets available with raffle tickets. $2 off if call office before Feb 14.
22225 9th Ave So, Fellowship Hall, Des Moines 98198

206-878-8301

www.desmoinesumc.org
Cove to Clover will be offering a Corporate Team Contest at this year's event – set for Sunday, March 15 – with the Grand Prize being a Challenge Course Team Building Adventure (by Y.E.T.I.):
| | |
| --- | --- |
| High Challenge Element |  Low Challenge Element |
GRAND PRIZE – Corporate Team Building ($1250 value):
Enjoy a powerful, all-day team-building lead by professional facilitators at Camp Long in West Seattle. Includes low and high (ropes course) elements.
Up to 15 people can attend (lunch can be arranged for an additional fee).
Challenge Course experience provided by Y.E.T.I.
Contest Rules:
Email corporateteams@covetoclover.com to register/reserve the offical team code for your group
Rally your troops, directing all your team members to enter your team's code in the "Corporate Team" field when registering.
Once registered, an individual can not change or add a Corporate Team affiliation.
Winning team shall be the one with the most online registrants (Note: online registration closes 3 days before the race).
Winner announced on race day!
Have some fun and promote your business:
Brand your team with t-shirts, headbands, etc.
Friendly banter with other community teams.
Here's the race course:
To register, or for more information, visit http://www.covetoclover.com/team.aspx
The first round of results for Tuesday's (Feb. 10) Special Election were released at 8:04 p.m., and the early tallies show that the Highline School District Levy is passing with a 57.47% approval, while the Bond is struggling with just under 54% approval.
Proposition No. 1 (the Levy) requires a simple majority, while Proposition No. 2 (the Bond) requires a 60% yes vote "with a minimum turnout of 12,572."
With 17,572 counted, here are the first returns:
Highline School District No. 401 Proposition No. 1 (requires simple majority):
Yes: 9981 57.47%
No: 7386 42.53%
Highline School District No. 401 Proposition No. 2 (requires 60% supermajority/12,572 turnout):
Approved: 9413 53.94%
Rejected: 8037 46.06%
The next round of results will be released at 4:30 p.m. on Wednesday, so check back then…
'Winter Break Fun' runs from Feb. 16 & 17, from 9 a.m. – 4 p.m. at Advertiser Matt Griffin YMCA in SeaTac.
"Schools Out! Need plans for your child during the February Winter Break? Sign them up for a few fun-filled days at the Matt Griffin Y and get a glimpse at our summer Mini Camp activities."
Children will swim, rock climb, create crafts, and play group games.
Lunch provided.
FEES:
Matt Griffin YMCA is located at 3595 S. 188th Street in SeaTac.
For more info, visit http://www.seattleymca.org/Locations/MattGriffin/pages/Home.aspx