Advertiser Via Marina Ristorante in Des Moines follows strict adherence to the Vera Pizza Napoletana Association guidelines.
This includes using authentic ingredients from Italy, as well as baking the pizzas in a 800-degree oven in less than 90 seconds.
Here's a real-time video showing a Via Marina Margherita Pizza being cooked to these standards in just 64 seconds by Mario: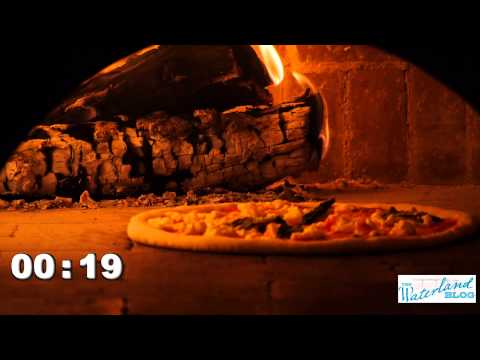 No time to cook during the holiday rush? Take the night off and enjoy an authentic Neopolitan Pizza or any of their other delicious entrees with this great money-saving Coupon! No time to print? No problem – simply show this on your mobile device:


Via Marina Ristorante
22636 Marine View Drive South
Des Moines 98198

Phone: 206.592.2659

Click here to download Dinner Menu (PDF)

Website: www.viamarinaitalian.com

Happy Hour everyday from 4 – 6 p.m.:

$4 WINE & WELL DRINKS
$3 RAINIER & $4 MANNY'S DRAFT
$5 PIZZA & MORE!

HOURS:

Sunday: 12:00pm — 9:00pm
Mon—Thurs: 4:00pm — 9:00pm
Friday: 4:00pm — 10:00pm
Saturday: 12:00pm — 10:00pm
[EDITOR'S NOTE: This post includes both an 'Op-Ed,' submitted by the Highline School Board, and an 'Open Letter to the Community' submitted by Highline School District Superintendent Susan Enfield. It does not necessarily reflect the opinion of The Waterland Blog nor its staff:]
OP-ED: An Open Letter to the Citizens of Highline School District,

As members of the Highline School Board, we were heartened by our community's overwhelming display of support in the November election, when more than 59 percent voted in favor of our capital bond measure. While we fell just 215 votes shy of the 60% we needed to gain approval, it is clear that citizens of Highline understand that we are facing major challenges, including severely overcrowded classrooms and aging buildings. Despite the failure of the bond, our challenges remain, and we must come together to solve them.

Since the November election, we have been seeking feedback from citizens across the district. We have heard from thousands of people through our telephone town hall, our online survey, and conversations in coffee shops and grocery stores. We are grateful for your feedback.

The input we have received has been extremely valuable in helping us shape a proposal that is fiscally responsible as well as adequate to address the challenges we face in 2015 and beyond. Wednesday night we decided to place a modified version of the capital construction bond on the February 10 ballot alongside renewal of the Educational Programs and Operations Levy.

Now we are asking for your support for these two essential measures to ensure that every child enrolled in Highline Public Schools has access to safe, modern buildings and the teachers and tools they need to experience a quality education.

Renewal of the Educational Programs and Operations Levy will provide critical funding for our students. Levy funds pay for basics not fully funded by the state, such as teachers' salaries, support staff, bus transportation, textbooks, classroom materials, and maintenance of buildings and grounds. The levy makes up 21 percent of our district's operating budget. Without these funds, our budget would be cut by one-fifth, resulting in lay-offs, reduced services, and a dramatic change in the quality of education our schools could provide. The levy is a renewal of an expiring levy, not a new tax.

Bonds fund capital projects, such as school construction and modernization. By law, they cannot pay for operating schools. The bond on the February ballot would fund capital projects that address two critical challenges facing our community.

First, many students attend school in buildings that are aging, do not meet today's fire and earthquake codes, and need increasingly expensive repairs.

Second, elementary schools are overcrowded today, and enrollment is growing by several hundred students each year. Additional classrooms are necessary to provide lower class sizes and a high quality education for all students.

The bond would replace our two oldest schools, repair and renovate others, and construct two new schools to provide space for more students and lower class sizes.

If voters approve the $376 million bond, we will receive $78 million in matching funds, stretching our dollars and substantially increasing the return on our investment. The district has an exemplary track record for managing bond funds; every project funded by the past two bonds was completed on time and on budget.

You can learn more by going to www.highlineschools.org and clicking on levy and bond.

Time and again, citizens of our district have stepped up to meet the needs of our students — and our needs today could not be greater. Great schools are critical for a prosperous community, and it takes strong local support to make great schools. When you receive your ballot in the mail in February, please don't forget to vote. Your ballot must be dropped off or postmarked by February 10.

Thank you for your continued commitment to the children of our community.

Highline School Board
Michael Spear, President
Tyrone Curry, Vice-President
Angelica Alvarez
Bernie Dorsey
Susan Goding
LETTER TO THE EDITOR:
Open letter to the Highline Community:

As the Superintendent of Highline Public Schools and a resident of the Highline community, I feel compelled to write this open letter. I am grateful to those of you who supported our bond measure last month, which fell just short of the 60% supermajority needed for passage. For those of you who opposed the bond, I also appreciate that you took the time and effort to engage in the democratic process and express your views.

On December 17, the School Board approved placing another bond proposal on the February 10, 2015 ballot. We are taking this step because in order to best educate our children, we must replace aging buildings and relieve the crowding in our schools. The proposal includes some savings gained from, among other things, eliminating the need for middle school interim sites, thus ensuring that our middle school students will not have two transitions during their middle school years.

As we move forward we will engage in a community-wide conversation about this bond proposal, including multiple opportunities at schools and in the community to hear your concerns and answer your questions. During the last election there were significant inaccuracies and misstatements shared by those in opposition to the bond, and I welcome the opportunity to correct those errors.

I extend an invitation to all community members to engage in a conversation with me, Highline Public Schools Board members, and staff about how we will provide safe, up-to-date schools for our students and staff. We will be inviting those who opposed the bond in November to participate in these meetings so that we can have an open, public dialogue on these issues. Our first meeting will be in early January and we will post all the information on our website at Highlineschools.org.

I especially want to invite those who opposed the bond to participate in these public conversations so that we may hear and respond to your concerns. I strongly believe that we as adults must model for our children and young people what it means to be informed, engaged citizens and how to participate in the democratic process responsibly and respectfully.

Together we will build a better, stronger, Highline Public Schools—and deliver on our promise of knowing every student by name, strength and need.

– Susan Enfield
[Have an opinion or concern you'd like to share with our Readers? Please send us your Letter to the Editor via email. Include your full name, please remain civil and, pending our review, we'll most likely publish it.]
While walking through the market the other day, I encountered an acquaintance and, this being the holiday season, I said, "Merry Christmas!!" I was very enthusiastic and sincere in my delivery and though I don't know this person especially well, I was still very intentional with my wishes for a happy season.
About two seconds after the words left my mouth, my politically correct sensor began chirping and I wondered whether "Merry Christmas" was appropriate. My smiling friend responded with "Happy Holidays!!" to which I, with bowed head, replied my corrected, "Happy Holidays!!"
I felt a little bad about not being more conscious of my choice in words. But, I felt good because my intentions were pure and genuine. I always prefer authentic screw ups with good intentions over phoniness. I believe most people do. And I think we can tell the difference.
While I try to be sensitive to other religions, sometimes my sensitivity is overmatched by my stupidity. This is not uncommon. Since I have never felt persecuted for my beliefs and am not super-religious, this element of the season is not super present for me. I am largely ignorant to the fact that certain sensitivities exist.
Since I pay so little attention to such things, a "Merry Christmas" carries no such connotations. I am merely expressing good wishes and hope that saying the right thing the wrong way is better than not saying anything. The hope I cling to is that my voice and eyes tell the truth if my words fail.
Saying "Merry Christmas", to me, means "I care about you and wish you the best of good things". This season provides an opportunity to say nice things to people and this may be the part I like the most. We get closer instead of further apart.
With this in mind, if I receive a hearty, "Happy Hanukah!!", I will be proud to accept the gift of a friend's words. Words ripe with all the joy, love, forgiveness, hope and charity of which this season is all about. And the authentic expression of these sentiments is more important than the words…
[EDITOR'S NOTE:"Feel Good Friday" is a regular column written by Des Moines resident Dave Markwell, whose first book is called "A Feel Good Life" (it makes a great gift – buy it on Amazon here). Dave also extols to all neighbors: "Enjoy where we live. Put your feet on the pavement and truly feel how great it is to live here!" Also, you can "friend" Dave on Facebook here. Or work out with him at his exercise company Waterland CrossFit!]
Amidst all the holiday preparations, shoppers at Westfield Southcenter Mall in Tukwila can get an early holiday gift from Puget Sound Energy – for free!
Starting Friday, Dec. 19 through Sunday, Dec. 21, PSE teams will be at Westfield Southcenter Mall handing out "Golden Upgrade" tickets to customers to win energy efficient prizes ranging from high-performance showerheads to energy efficient TVs.
"By upgrading to energy efficient products, customers can save money on their energy bills while making their homes more comfortable," said Bob Stolarski, director of PSE's Customer Energy Management. "The colder winter season is often the time of year when small, easy energy efficient upgrades can make a big difference."
To get a "Golden Upgrade" ticket, customers are encouraged to look for PSE teams dressed in bright yellow shirts starting at 10 a.m. on Friday. "Golden Upgrade" tickets can then be redeemed for an energy efficient upgrade at PSE's booth only during this weekend at Westfield Southcenter Mall. The PSE booth is located in a central location close to the Santa photo booth. Prizes are limited and will be awarded on a first-come, first-served basis.
While at PSE's booth, customers can also sign up for a free HomePrint™ Assessment, an in-home service designed to help customers better understand their home's basic energy consumption and make their home more energy efficient.
PSE is committed to helping electric and natural gas customers save money and energy. PSE encourages both residential and business customers to participate in energy efficiency programs and take advantage of rebates offered by PSE, such as HomePrint™ Assessment, appliance recycling program and lighting incentives.
For more information on energy efficient rebates and premium product offers for PSE customers, visit pse.com/upgrades.
A revised school construction bond – valued about $9 million less than the one proposed in November – to repair or replace deteriorating schools and ease overcrowding will go before voters on the Feb. 10, 2015 ballot.
After seeking community input following the November election, the school board voted Wednesday night (Dec. 17) to place the new bond measure on the February ballot.
The November bond measure fell just short of the 60 percent approval required for passage. The February bond retains the major projects in the November measure, with modifications based on community input.
"The need to replace aging buildings and to ease overcrowding grows more urgent as our enrollment continues to increase," said School Board President Michael Spear. "At 59.3 percent approval, a strong majority supported the bond measure in November. After seeking community input we believe this is the right decision to make for all of our students."
More than 4,100 Highline residents participated in a Telephone Town Hall meeting regarding the bond, hosted by Superintendent Susan Enfield and School Board Member Bernie Dorsey.
In addition, over 1,000 people took an online survey. Results from the survey showed strong support of the bond measure. Read more about survey results.
Input gathered from the community helped the school board make the decision to place the bond measure on the ballot. If approved, the bond would:
Rebuild Highline High School
Build three new schools on properties already owned by the district
An elementary school at the Zenith site (16th Place S. & S. 240th St., Des Moines)
A new middle school at the Manhattan site (440 S. 186th St., Burien)
A new middle school at the Glacier site (2450 S. 142nd Street, SeaTac)
Make critical renovations at Tyee and Evergreen campuses
Provide technology improvements throughout the district
Make capital improvements to support arts education throughout the district
Address additional critical needs throughout the district
The total amount of the February bond proposal is $376.0 million, about $9 million less than the package proposed in November. Savings come from eliminating interim sites for the new middle schools and beginning construction on the elementary school a year earlier.
The tax rate was reduced to $1.09 per $1000 in assessed home value.
"It is our responsibility to provide safe, modern schools for all students and space for all our community's children in the future," said Spear. "We understand this is a big investment we're asking from our community. The strong support in the November election shows faith in Highline's track record of responsible fiscal stewardship, which we pledge to uphold with passage of our next bond.
All 14 schools built as a result of the 2002 and 2006 bonds were completed on budget and (with the exception of a three-day delay on one project) on time.
The district obtained $140 million in matching funds, cutting local taxpayer costs and funding construction of three schools beyond those funded by bonds.
The bonds were refinanced multiple times, saving taxpayers nearly $10 million on bond repayment.
The bond measure will run alongside renewal of an Educational Programs & Operations Levy on the February ballot.
The bond, which funds capital needs, is completely separate from the levy, which funds direct services to students and operation of schools. The two funds cannot be mixed or interchanged.
To learn more about the bond and levy online.
From our sister site The Normandy Park Blog:
Normandy Park City Manager Glenn Akramoff – who has been in that position since July, 2013 – resigned suddenly Tuesday night, Dec. 16.
A special City Council meeting has been called for Thursday night, Dec. 18, starting at 7 p.m.
Read the full story here.
Starting a new business or looking to relocate? Maybe you're tired of working from home and meeting your clients in coffee shops or restaurants?
Advertiser Normandy Park Executive Center – located in the Normandy Park Towne Center shopping mall – has a perfect solution for you.
Along with an outstanding location convenient to Burien, Des Moines, SeaTac, and of course Normandy Park, Normandy Park Executive Center offers office and meeting solutions customized to fit your business needs.
From full-time office leasing to virtual office/mailbox services, meeting room rental, business services,and administrative support services, the center is equipped to provide companies the professional environment and support that can grow with their needs at a minimal cost. Flexible options for long and short-term office space and meeting room rental make them the perfect choice for just about any business looking for a cost effective solution, without sacrificing convenience or a professional atmosphere. They have all the amenities you need to get to work immediately – high-speed Internet, telephone setup and answering, reception, fax and printers.
But the best feature? We think it's the human touch that makes their center so special. During business hours, the comfortable lobby is managed by friendly and efficient administrative professional Michelle, who will greet your guests, answer and route your calls, as well as offer a host of a la carte administrative support services to save you time so you can focus on growing your business. These business services were designed to help you maximize your work resources, without hiring added staff. Their telephone answering service ensures your calls will always be answered live, with a personalized, friendly greeting using your business name.
And the features keep coming…just take a look at this partial list of amenities:
Receptionist and waiting area
Personalized phone answering services with voicemail
Mailbox services
Virtual office
High-speed Internet and phones
Digital high-speed fax/scanner/copier
Conference room to accommodate up to 20
Videoconferencing
Kitchen facilities with complimentary coffee and filtered water
Free on-site parking for you and your customers
Secured after hours access
Here are some photos of this great office center (click images to see larger versions/slideshow):
These fully furnished and unfurnished suites range from 80 to 250-square feet, and are available now! So what are you waiting for? Give them a call today – we know you will not find a more elegant and efficient local solution for your money.
For more information, or to schedule a tour contact us at (206) 870-7540 or email leasing@npexecutivecenter.com.
More info at http://www.npexecutivecenter.com.
The Highline Schools Foundation awarded $65,053 through 89 classroom grants this Fall – giving out 85% of 2014 fund requests.
"Because of events like the Burien Brat Trot and Oktoberfest, and the generosity of our community, the Foundation was able to fund 85% of the grant requests this year and every school within Highline Public Schools received at least one grant!" reads an announcement.
This is in addition to the $10,000 Impact grant for "Making an Impact: Building Bright Futures for Young Women in Computer Science" that was awarded last month. This grant provides funds to help increase the number of high school females in computer science classes, to spark their interest in technology related careers, and to help them graduate prepared for a future in the computer science field.
The Foundation's Excel Grant program was created to support classroom innovation in our district, and to provide teachers resources they need to help our students be successful! An Excel Grant is an award of up to $1,000 for a specific project. Some of the Excel Grants were given out via the Foundation's "Prize Patrol"—surprise visits by Foundation Trustees to staff meetings, classrooms and assemblies during which the checks were presented to excited and deserving district staff.
The Foundation applauds each teacher's dedication to providing the best possible education for our students. The Grant Review Committee (comprised of Foundation Trustees) had the challenging task of selecting the most worthwhile and innovative projects, while also spreading the grant awards district-wide.
Some of this year's grant recipients include:
Grants to Des Moines Elementary School are funding: Imagine Learning – an English language development computer program designed for young ELL Students and offers instruction in literacy, social, academic vocabulary development, listening and speaking that are aligned with core content; Books – specifically thrillers, suspense and adventure books that leave students spellbound and at the edge of their seats!; a Kinderfabulous iBook Library; and Career-related Books for the library – to help students learn about people who make up their neighborhood community and how they might see themselves as workers and professionals in the future.
Improve Students Health ~ Thanks to the Excel Grant from Highline Schools Foundation, Mr. Wallen can update the health curriculum with some new health videos. He believes, too many teens are either ignorant about the dangers of drugs or are in denial about the hazards they pose. Many middle school students are visual learners, and these new videos and print curriculum, through interviews with teen users and medical professionals, clearly demonstrates the serious health risks of vaping, including drug overdose, instant high or drunk, alcohol poisoning, and impaired thinking and decision making.
Of Cedar and Salmon ~ Thanks to the Highline Schools Foundation, on May 27th and 28th 2015, North Hill's third graders and their families will be immersed in the cultures and traditions of Northwest Coastal Native Peoples. They are so excited to continue the tradition of welcoming Ronn Wilson and his Of Cedar and Salmon program back to North Hill Elementary.
A complete list of this year's winners can be found on the Highline Schools Foundation website: http://www.highlineschoolsfoundation.org and more photos can be found on the Foundation's Facebook page: http://www.facebook.com/HighlineSchoolsFoundation
African Rhythms
Elizabeth Hogan
I am requesting funding to purchase 5 tubano drums for use in two general music classrooms (630 students). African drum repertoire offers experience for all levels of learners. Drumming is music in its most elemental form; it allows students to feel and hear the strong beat, the most important part when playing in an ensemble.
African drumming is such that it challenges more advanced learners with complicated rhythms and accents. Drumming allows students to expand their skills starting with simple beat playing, advancing to more challenging material. In this unit of study, students will work toward composing their own music. Students in 5th and 6th grade will compose a 2-part, 8 beat rhythm. In composition, it is often easier for 5th/6th grade students to begin with rhythm before introducing tones (melody). Though primarily for use with upper grade levels, students in K-4 will also play, starting with playing the syllables of their names in Kindergarten.
Journalism Club
Gabriel Munoz
Since September when we begain this club, we have recruited about 26 fifth grade students working as writers, reporters, camera crew, and producers. We have filmed 4 sessions of our weekly announcement videos, and the level of enthusiasm and buzz that this has created around Hilltop has been beyond what we were expecting. Everyday kids are asking when the next video will be, and if they can join the club. We have also just published our first newsletter which included a teacher highlight column, math questions of the month, a feature article about our new pre-school classroom, and even a monthly comic strip. The participants in this club are very proud and excited about the work they are producing.
Also, Part of our membership requires that our students are maintaining good grades, and are staying out of trouble. This has helped tremendously with some of our club members who were struggling with behavioral issues. One girl who was constantly in trouble last year, hasn't had any issues since joining. She's actually become our best reporter and biggest personality on the broadcast. Our members our very motivated, and they even show up 45 minutes early to school to be part of this club.
HOW YOU CAN HELP
Please support students in our community for the holidays by donating $10 today! Text the word IMPACT to the number 501501, and a one-time gift of $10 will be added to your cell phone bill.* Your donation supports classroom innovation, community outreach, arts, athletics … and so much more.
*A one-time donation of $10 will be added to your mobile phone bill or deducted from your prepaid balance. All donations must be authorized by the account holder. All charges are billed by and payable to your mobile service provider. User must be 18 or older or have parental permission to participate. By texting YES, the user agrees to the terms and conditions. Service is available on most carriers. Message and Data Rates May Apply. Donations are collected for the benefit of Highline Schools Foundation by the Mobile Giving Foundation and are subject to the terms found at www.hmgf.org/t. You can unsubscribe by texting STOP to shortcode 501501; text HELP to 501501 for help.
Violent windstorms less than two weeks apart delivered a serious blow to the Redondo community's boardwalk and then apparently forced cancellation of the annual bonfire celebration that coincides with the visitation of the Christmas Ship.
But Mother Nature didn't count on the resilience of Argosy Cruises' Director of Marketing Maureen Black and Salty 's Managing Partner Terianne Broyles. Both are defiantly declaring: The party is on!
The powerful windstorm that swept into Western Washington on Dec. 11 forced Argosy to cancel a nightly sailing of the Christmas Ship for only the second time in 18 years. Although there was no physical damage to Redondo itself this time, much of the rest of the region suffered considerable tree damage and power outages.
Black was up early the next morning, taking the scissors to the sailing itinerary of this Wednesday's Christmas Ship cruise from Des Moines to Dash Point and carved out a sufficient block of time to allow the festive fleet to sail along the Redondo Waterfront for an abbreviated 10-minute concert.
Normally the captain of the ship is putting whatever the nautical equivalent of "peddle to the metal" is to make a bee-line run from Dash Point back to the Des Moines Marina in time for passengers to disembark at a decent hour on a work/school night.
"We love [the] community support and will do everything possible," Black said. "We will make this happen."
Salty's Broyles quickly pledged cocoa/coffee and cookies for everyone and the Des Moines Marina agreed to provide free parking the night of Dec. 17 in the fishing pier parking lot.
The new itinerary for the Wednesday, Dec. 17 sailing now reads:
DEPARTURE: Des Moines Marina, 7-9:40 p.m.
CHOIR: Joyful! Noise
PERFORMANCES: 7:15-7:35 Des Moines Marina Park*; 8:15-8:35 Dash Point*; 9:05-9:15 Redondo Beach
Official Christmas Ship with choir on board SOLD OUT
Book now for the Parade Boat following the Christmas Ship
The Argosy Cruises Christmas Ship festival is a holiday celebration that has been a Pacific Northwest tradition since 1949. Every year, the Argosy Christmas Ship sails to different Puget Sound waterfront communities, over 45 in total.
This year AAA Washington, KOMO and the Seattle Times sponsor the festival.
Choirs onboard sing 20-minute performances to these communities, all broadcast via state-of-the-art speaker system. On shore, thousands of people gather around roaring bonfires anticipating the arrival of the Christmas Ship.
For those watching on shore at Redondo, South King Fire & Rescue has come to the community's aid and reissued the permit for the bonfire that will start at 8:30.
Anyone planning to attend the bonfire is asked to be mindful of traffic restrictions in place not only for the event, but also because of the damage to the boardwalk. There will be some street closures with detours along narrow streets and the fencing isolating the boardwalk further reduces lane widths along Redondo Beach Drive.
On Nov. 29, Mother Nature blew up an unusual wave and tidal surge from the northwest that landed a haymaker on the boardwalk and caused and estimated $1.5 million in damages according to Des Moines officials.
With many planks snapped and missing, the boardwalk looks like the mouth of prizefighter who forgot his teeth guard. City officials are awaiting lower tides to determine the exact condition of the seawall and boardwalk support system.
In the meantime, it appears that damage throughout Western Washington from the storm on Nov. 29 may have breeched the $10 million threshold for Federal Emergency Management Act relief. State and county officials are also looking into ways to possibly help, said Des Moines Marina Harbormaster Joe Dusenbury.
And although the community's Christmas celebration is back on, Mother Nature could still be planning to act as the Grinch.
A series of king tides the week of and specifically Christmas morning at 7:45 are expected to reach as high as 13.63 feet and any significant wind or wave action could cause further damage and flooding. High tide on Nov. 29 was nearly a foot lower at 12.83 feet.
A month later, another series of king tides the week of Jan. 18 are expected to culminate at 13.75 feet on Jan. 23 at 7:15 a.m.
But before then, the Christmas Ship will put into Redondo this Wednesday and the community will have its Christmas cheer back.
The Highline School District on Friday announced that the transition of 6th grade to middle school will be delayed at least one year.
"Originally slated for fall 2015, the 6th grade move will occur no earlier than September 2016," the district said in a release.
The district says that the change was made "in part as a response to parent concerns about sixth graders having to make two moves during middle school — once to an interim site, and again to a new school facility.
"The district plans to build two new middle schools to accommodate growing enrollment. The capital bond on last November's ballot would have funded construction of two middle schools slated to open in September 2017. Students attending those schools would have been housed in interim sites for two years."
The new timeline allows district leaders to seek a solution that would eliminate the need for interim middle school sites.
"One benefit of this change is that it allows more time to plan the sixth-grade transition," said Superintendent Susan Enfield.
Community meetings where families can participate in the planning process will resume in January and continue through the spring.
Construction of new middle schools will require passage of a capital bond. The November bond received 59.3 percent of the vote, just short of the 60 percent "supermajority" needed for passage. The school board is gathering community input now as it decides when to place another bond on the ballot.
A message from our Real Estate Sponsor Berkshire Hathaway HomeServices Northwest:
Thank You! Your amazing generosity was truly an inspiration.

On Sunday, Dec. 12 at the Normandy Park Tree Lighting ceremony Tay Krull and Berkshire Hathaway HomeServices Real Estate held their First Annual Diaper Drive to benefit Treehouse.

Treehouse is a local organization that benefits foster children in our community.

The Diaper Drive collected 3,277 diapers for Treehouse with more calls of donations still coming in.

"Thank you for your amazing support and we look forward to making this event bigger and better next year!"
Click here to view all of Berkshire Hathaway's Open Houses.
The older I get, the more uncertain I have become about many things. Proving this point, I'm not even sure if this is a good thing or a bad thing. I often find myself perched on the fence about lots of different issues and/or ideas. I don't like declaring a position. And, I typically don't trust people who are quick to take a strong position. I have been either blessed or cursed with the capacity to see multiple potential answers to questions. My wishy-washiness is not a lack of courage to stake a claim and own my opinion. I merely have lots of opinions and can see issues from different viewpoints.
Over the years, I have managed to frustrate my old buddy, Dan, with my standard response to his seemingly simple questions: "Welllll….it's hard to say…" I reply and I'm pretty sure he has wanted to punch me hard upon hearing, once again, my lack of commitment to any position.
I found my defense in a quote I read the other day:
"The whole problem with the world is that fools and fanatics are always so certain of themselves, and wiser people so full of doubts." – Bertrand Russell
Eureka!!! This is it!!! This establishes that I am NOT the problem with the world. This is good to know as I was beginning to worry. Many of us can rest easy with this knowledge. It is not necessary to pick sides on everything. Most issues are more complicated than they are presented to be. That's why it's important to be wary of words that sound too good to be true. They usually are. Living in this world is not a simple business and what is "right" is rarely clear.
Sometimes, however, "right" is very clear. In these moments, it is very important that we speak up. Our voices are necessary to drown out the loud, but wrong ones intent only on creating havoc and distracting us from the truth. Justice is found in our spoken words.
While much of my water is muddy, some is not: the other morning I walked into my daughter's bedroom playing my favorite song from our recent trip to Hawaii on my iPhone to wake her. She smiled and covered her head with her favorite fuzzy purple blanket; the other night, I sat with my son discussing his high school experience and I saw his mind exploring the awesome potential of his future; this morning, I delivered coffee to my wife as she lay cozy in bed, listening to our daughter practicing "Silent Night" on the piano. In each of these moments, I knew without a shadow of a shadow of doubt that I loved my family so very much. And in a world of so much uncertainty for me, it feels good to have something to know for sure…
PS: This week's column is dedicated to my friend, Nancy Warren. She was much more certain than I, but lived as an example of kindness and truth and love. She was more than simply human; she was an "experience". Her spirit was vast and infectious and her heart as big as her smile. The world lost a good one…
[EDITOR'S NOTE:"Feel Good Friday" is a regular column written by Des Moines resident Dave Markwell, whose first book is called "A Feel Good Life" (buy it on Amazon here). Dave also extols to all neighbors: "Enjoy where we live. Put your feet on the pavement and truly feel how great it is to live here!" Also, you can "friend" Dave on Facebook here. Or work out with him at his exercise company Waterland CrossFit!]
Press "Play" button to hear live weather info.
by Chris Scragg
Puget Sound Weather Geek
UPDATED 7:00 PM: Hi everyone! This will be brief, I just got home and the winds are already starting to howl to over 50mph!
A strong cyclone will generate high winds through midnight tonight. Gusts over 55 mph are likely, especially in exposed places along Puget Sound like Three Tree and Alki Point.
The recent heavy rainfall during the last few days has saturated the soil, allowing for easier toppling of trees. Tonight's storm could bring widespread power outages throughout the region (especially in Burien/South Puget Sound).
At this point, if you haven't already prepared your flashlights and outage supplies, you need to right now.  (Lights are flickering currently!)
Below is a live chat room if you want to chat or report conditions where you are! Enjoy the storm and stay safe!!
Puget Sound WX Geek Chatroom!

For the latest local weather, be sure to follow the Puget Sound Weather Geek:
Thanks for visiting! If you have any comments, suggestions, or feedback please email me at info@pswxgeek.com
The Christmas Ship and Bonfire scheduled for tonight – Thursday, Dec. 11 – at Redondo Beach has been cancelled due to inclement weather conditions.  
The Mast Center's Open House has also been cancelled as well.
Press "Play" button to hear live weather info.
by Chris Scragg
Puget Sound Weather Geek
Not sure which is more impressive, tomorrow's possible wind storm or today's record high temperatures in the upper 60s…in December! Thursday's wind storm would certainly be more impactful, so lets get into that.
Computer generated weather models have been wrestling with the details of a windstorm set to arrive Thursday afternoon. The American produced models were forecasting a stronger scenario than the Canadian and better funded (and typically more accurate) European models. However now, they seem to have switched places.
The forecast for this system will come down to two different possible paths. The first possible scenario which is being suggested by the University of Washington computer model, is a path along the coast and into central Vancouver Island. This would be generate very strong winds for the Oregon and Washington coasts as well as the north Puget Sound, but for central and south Puget Sound it would only result in a blustery afternoon.
The second possible scenario is much more potent. The Canadian and European models have started pointing the low pressure to a path that carves right through western Washington. If this serious situation occurs then we can expect damaging high winds gusting to 60+mph to funnel through the Puget Sound potentially causing widespread power outages.
As a result of the potential for damaging winds, the National Weather Service has issued a High Wind Watch for a large portion of western Washington. The official watch warns of 30-40mph winds with gusts to 65mph. This may be upgraded to a High Wind Warning.
Another thing to watch out for if you live along the waterfront in the Puget Sound: (Three Tree Point, Alki Point waterfront residents) there will be some "tidal overflow" Thursday morning. The NWS has issued a Coastal Flood Watch for all low lying areas near the water in Puget Sound
I will make the final updates for the night after going through them. Stay tuned to the forecasts and be careful out there!
For the latest local weather, be sure to follow the Puget Sound Weather Geek:
Thanks for visiting! If you have any comments, suggestions, or feedback please email me at info@pswxgeek.com
Des Moines United Methodist Church will be holding 'Children's Christmas Fun Day' this Saturday Dec. 13, and all are invited.
The event runs from 10 a.m. to 1 p.m. at the church's Fellowship Hall.
Free to all children ages 4-12.
"We will enjoy games, crafts, story time, lunch and a movie as we learn about the Christmas story," they said.
Parents are welcome to stay and play or feel free to use this time for some kid free time as well.
Des Moines United Methodist Church is located at 22225 9th Ave. S., Des Moines 98198.
Contact the church at 206-878-8301 for more information.
[EDITOR'S NOTE: The following is a 'Political Cartoon' posted as a Letter to the Editor, created by a Reader.
It does not necessarily reflect the opinion of The Waterland Blog nor its staff:]
- Daniel Kennedy
[Have an opinion or concern you'd like to share with our Readers? Please send us your Letter to the Editor (or cartoon!) via email. Include your full name, please remain civil and, pending our review, we'll most likely publish it.]
The Des Moines Police Department is coordinating a Toy Drive to benefit the Harborview Center for Sexual Assault & Traumatic Stress (HCSATS).
Among the many other things they do, HCSATS provides examination, interview and therapy services for children who are the victims of sexual assault and other abuse or traumatic incidents.
The gift of a small comfort item such as a toy, blanket, or stuffed animal during their visits may bring some joy to their otherwise stressful and unpleasant situation.
A cash donation can be made by mailing a check made out to the Des Moines Police Foundation with HCSATS Toy Drive in the memo line to 21900 11th Ave S Des Moines, WA 98198.
You can also purchase a toy online and have it shipped directly to:
Des Moines Police Department
21900 11th Ave S.
Des Moines, WA 98198
Attn: Toy Drive
For additional information or questions, please contact Detective Fred Gendreau at 206-870-7615 or at fgendreau@desmoineswa.gov.
Thank you in advance for your support of a good cause!