Brown Bear will be giving away free "Bear Essential" car washes  this Thursday, Aug. 21 to celebrate its 57th anniversary at all of their automated "tunnel wash" locations in the Puget Sound area, including the Des Moines location at 22706 Marine View Dr S.
Brown Bear Car Wash will add sparkle to thousands of cars and trucks as the Seattle-based, family-owned company offers free washes to celebrate its 57th anniversary.
Visit www.brownbear.com for a list of participating locations and hours.
We are becoming an international market! While working in the wine tasting booth this past Saturday, I talked to people from Great Britain, New Zealand, Germany and Japan. They of course didn't travel all the way here to just shop with us, but were visiting friends and relatives in the area and wanted to take back with them some local wines for dinner that evening. All commented how they really liked our market, especially the friendly people.
This Saturday from Noon to 8 p.m. is one of the main fundraisers for the Rotary Club of Des Moines. It is their 5th annual Blues and Blues Fest at the Des Moines Beach Park. This event is the prime fundraiser for the Music4Life program, expanding music to youth in our local schools. Enjoy a day filled with local blues together with a variety of fine brews from local breweries. You can still get discount tickers ($25) by clicking here.
I know that it is hard to realize but, fall is in the air and it is time to order your market logo wear hoody. Stop by the market info booth and check out all the styles and colors. They are delivered to you the next market day.
If you haven't signed up for Wanolitto's Wine Club, fear not, there is plenty of room in the barrel for more. It is free to join and all you have to do is carry our punch card with you when you shop for the markets wine. For every 17 bottles you purchase, you get one FREE. This Saturday buy four bottles and you'll get 20% off, plus a free wine tote and cork screw.
Food Trucks – look for Stella Fiore Pizza,Lumpia World,Jemil's Big Easy Cajonand Bing of Fire.
Look for sponsor booth Salon Michelle, they are full service hair and nail salon that is devoted to you and helping you look and feel your very best. Whether you are looking for a trendy haircut, a beautiful new hair color, a gorgeous bridal updo, or deep conditioning for hair damaged by chlorine or sun, their talented team of stylists are devoted to ensuring that you have the most satisfying salon experience possible.
Here are the community groups for this week: check out the kid's all-time favorite Highline MaST center with their touchy-feely tanks filled with wild creatures from Puget Sound waters. Friends of the Des Moines Library will have a booth, and will have books for sale. Bargain prices: $1.00 for hardbacks, $.50 for paperbacks. Also for sale are book bags. All proceeds go to supporting children and teen programs at the Des Moines and Woodmont Libraries. Also the Library 2Go Bus with a wide range of library services will be here. Hungry for homemade baked goods, check out the booth with the Highline Premier Soccer Club Girls Team.
Music this week is the band with a funny name "Flannel Asparagus." If you enjoy their music don't forget to make a donation to them.
If you think you have the best chili in town, you can sign your team up for the 8th Annual Chili Cook-Off.  It is on the last day of the season (Oct 25th). You can pick up an application at the market information booth or check our web site and download an application.
The Des Moines Area Food Bank "Picnic in the Park" continues their free summer lunch program for all school age kids. Look for them in the grassy area next to the marina office. They will be there every Saturday until school starts.
Upcoming events: September 13th is Kids Back to School/Safety Day and the SeattleFoodTruck.com Truck-In at the market.
To keep up with all the special events, featuring what's fresh and entertainment at the market, please log onto the web site and sign up for our e-newsletter that comes out once a week. You can also keep up on the activities by visiting the market's Facebook page.
Global Connections High School's new "Positive Behavior Student Advisory Council" program is the winner of Highline Schools Foundation's first-ever Impact Grant, and will receive $10,000 from the Foundation in support of this program.
This announcement, made by Highline Schools Foundation Board President Scott Gifford, kicked off the Highline Public Schools' 'State of our Schools' event on Wednesday morning at the Museum of Flight.
Also, the Foundation surprised Mount Rainier High School with an additional $2,500 for their "Improving Academic Success for Latino Students" program.
"We had eighteen very high quality grant applications – all of which were based on the core pillars of the Highline Public Schools Strategic Plan. One recurring theme in many grant applications was the need to impact how students view themselves, their school, and their learning community—and the social and cultural pressures that impact their classroom performance. Funding these two programs supports direct and tangible needs on two campuses, embraces community inclusion, and gives a voice to students" Gifford said.
The $10,000 Impact Grant funds the creation, training, and implementation of a student leader group at Global Connections, called the Positive Behavior Student Advisory Council, which will adopt a peer-to-peer program that supports and intervenes with students who with behavior issues that are keeping them from learning. The Impact Grant Review committee found this grant innovative, responsive to the school's immediate needs, thoughtful, and sustainable. "This program increases student voice, provides leadership opportunities and opportunities for critical thinking," said Gifford. Goals of the program are directly aligned with the Highline Public Schools Strategic Plan. Among them are:
Students will hold students accountable for their action and will take ownership of their behavior and learning
95% of the Global Connections class of 2017 will graduate
Increased student leadership and voice
Struggling students will be further supported, which will lead to increased academic success
The $2,500 for Mount Rainier's program, "Improving Academic Success for Latino Students," will help provide interventions that improve school experience and success for Latino students. This grant includes funds for students to attend Latino Leadership Camp, presented by the Association of Washington School Principals, during the summer of 2014.
At this camp, Latino students will learn powerful tools which will help them become leaders among their peers in their community, and they will return to school equipped with the skills necessary to make positive changes. Mount Rainier's goals are to improve daily attendance, improve graduation rate, and improve student connection among the Latino community.
The $10,000 Impact Grant was funded by Alaska Airlines and Matt Griffin YMCA, both valued partners of Highline Schools Foundation. The Impact Grant Review Committee consisted of representatives from funding organizations, the Foundation Board of Trustees and Highline Public Schools.
The additional $2,500 grant was awarded as a symbol of extra support from the Foundation for the District's Strategic Plan, and as a way to thank the community at large for its participation in its two major fundraising events in October, the Burien Brat Trot and the Oktoberfest Dinner, Dance and Auction. Both exceeded income expectations, allowing Highline Schools Foundation to provide even more funds to District students, schools and programs.
To learn more about the Highline Schools Foundation, please visit www.highlineschoolsfoundation.org.
Boulevard Park Place will be offering a preventive health event on Wednesday, Sept. 10.
Life Line Screening, a leading provider of community-based preventive health screenings, will host their affordable, non-invasive and painless health screenings that day.
Five screenings will be offered that scan for potential health problems related to: blocked arteries which is a leading cause of stroke; abdominal aortic aneurysms which can lead to a ruptured aorta; hardening of the arteries in the legs which is a strong predictor of heart disease; atrial fibrillation or irregular heart beat which is closely tied to stroke risk; and a bone density screening, for men and women, used to assess the risk of osteoporosis.
Register for a Wellness Package which includes 4 vascular tests and osteoporosis screening from $149 ($139 with member discount).
All five screenings take 60-90 minutes to complete.
In order to register for this event and to receive a $10 discount off any package priced above $129, please call 1-888-653-6441 or visit www.lifelinescreening.com/community-partners.
This event is open to the public!
For more information, visit www.boulevardparkplace.com.
During a regularly scheduled visit to the Mount Rainier Pool, campers from the city's Camp KHAOS were treated to a "Pool Safely Day" conducted by Andy Beal, fellow instructors Jackie and Kyle, and lifeguards Christine, Janice, Pat and Erika.
Andy selected this for his high school senior project because he noticed that most of the kids that come to the pool stay in the shallow end and wear life jackets.
"I thought if they could learn a few basic techniques for staying safe in the water, then they could worry less and have more fun while at the pool," he said.
Cycling over 100 kids through these lessons proved tricky, but the Camp KHAOS counselors helped organize and keep things moving. Kids were given a quick dryland lesson on how to scull and tread water as ways to get themselves out of trouble. They were told how to recognize a potential drowning victim and, if they were in a similar situation, they should put their face in the water and kick. Groups were then moved to the pool to try out treading and floating. Before they left, they received bags with literature to reinforce what they learned, in addition to mini-beach balls provided by the Pool Safely organization.
Although there was not enough time to provide in-depth swimming lessons, Andy believed that what they taught had some value.
"The younger kids learned how to tread and float, while the older kids learned how to help someone struggling in the water without endangering themselves." Additionally, "The materials we sent home with the kids will help their families become more aware of how to keep their kids safe around water and what to watch for when they're at an unsupervised pool".
Andy hopes that with a little tweaking, the Pool Safely program will be continued each year at Mount Rainier Pool. Those interested in obtaining the materials can contact Andy at andybealbananapeel@gmail.com.
REMINDER: For the fifth year in a row – this coming Saturday, Aug. 23 – people from around Western Washington and beyond will be flocking to the shores of Puget Sound at the Des Moines Beach Park to savor tasty licks of mind-blowing blues played by some of the most renowned musicians of the region, all while sampling the suds of local micro-brew masters in a fundraiser aimed at arming children in the Highline School District with musical instruments.
The Annual Blues & Brews Fest returns to Des Moines Beach Park from Noon – 8 p.m. on Aug. 23. The event benefits the Highline Music4Life Program. All of the net proceeds are donated to charity thanks to the efforts of the Des Moines Rotary Club and community volunteers.
"This 21-and-over event, saw nearly 2,000 blues and beer lovers last year, and this year promises to draw an even bigger crowd," Blues and Brews Fest committee chair and Des Moines Rotarian Brian Snure said.
"The response to this annual fund raiser has been inspiring," he added. "A lazy summer day on the shores of Puget Sound, drinking good beer and listening to the blues seems like a pretty good way to support music education in our schools."
This year, Blues & Brews Fest attendees can enjoy 17 micro-brews, three ciders, wine and some mead. The blues, from some of the Northwest's finest musicians, will begin at 12:30 p.m. and keep rolling until 8 p.m.
Snure said, "On behalf of the Rotary Club of Des Moines Washington, I'd like to thank all of those who have supported this civic event in the past and invite those who have yet to attend Blues & Brews Fest to get your tickets now at www.BluesAndBrewsFest.org."
This year's line up includes:
James King and the Southsiders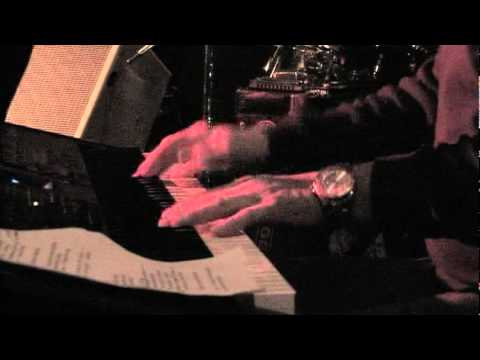 Tickets for this pet-free event can be purchased online for just $25 or at the door for $30. Every Blues & Brews Fest attendee will receive six tokens and a complimentary tasting glass with the purchase of a ticket. Additional tokens can be purchased to sample more beverages. Designated driver tickets will be available at the door for just $15. Parking is free in the Des Moines Marina and around Des Moines, and a complimentary shuttle will be making the rounds.
The prime benefactor for this annual fundraiser is the Highline Music4Life program. David Endicott, president/CEO of Music4Life, who said: "The value of providing musical instruments for students of low-income families in the Highline School District is critical during hard economic times. We find that many families cannot even afford to rent a musical instrument for their kids."
He added:
"The annual Des Moines Rotary Blues & Brews Festival is a primary way for us to raise funds in support of the Highline Schools program. It also happens to be an event that's a heck of a lot of fun to attend."
To purchase advanced tickets and more information, go to www.BluesAndBrewsFest.org.
To learn more about becoming a sponsor, contact Kerry Wallingford at kerry@wallingfordfinancial.com.
The Rotary Club of Des Moines encourages attendees to drink responsibly.
A Des Moines man was thrown from the roof of his home after it apparently "exploded" and was leveled Friday night, Aug. 15.
Reports are that the man, in his 40s, was tarring a roof with a torch when an explosion occurred.
The house is in the 2000 block of South 232 Street.
The man was taken to Harborview Medical Center in Seattle with serious burns.
As of Saturday (Aug. 16), he was listed in stable condition.
Here are some Tweets about this developing story:
UPDATE from Des Moines: Man was using blowtorch on roof when home exploded: http://t.co/p6fCeKE7ND pic.twitter.com/VCDxzeDES5

— KOMO News (@komonews) August 16, 2014
Man thrown from roof during explosion, taken to Harborview with serious burns. #Q13Fox pic.twitter.com/XfmEyeviTv

— Tina Patel (@tina_patel) August 16, 2014
S 232nd St & 21st Ave S in Des Moines blocked as investigation into explosion continues pic.twitter.com/QcjXH3bctB

— Natalie Swaby (@NSwabyKing5) August 16, 2014
Blast levels Des Moines house; man who had been roofing with torch hospitalized with burns http://t.co/4W8LXTfNXN pic.twitter.com/Ulc6Q91MZX

— #Q13FOX News (@Q13FOX) August 16, 2014
Neighbors say they could hear the boom. It shook nearby houses pic.twitter.com/2rRd6sfpCc

— Natalie Swaby (@NSwabyKing5) August 16, 2014
And one Tweeter even thought the explosion may have come from a sonic boom:
Anyone hear a loud boom in Des Moines, WA tonight? #sonicboom

— gee_dubyah (@gee_dubyah) August 16, 2014
WLB Real Estate Sponsor Berkshire Hathaway Home Services Northwest's Open House – set for this Sunday, Aug. 17 – is a custom built home on a nice secluded lot.
This home has a desirable open floor plan with Master Suite on main floor.
Super clean kitchen with island, breakfast nook, French doors to large gorgeous deck, family room with gas fireplace, formal living room and dining room with designer touches.
Upper level offers Huge BONUS room, along with 3 additional bedrooms and full bath.
3-car garage, surround sound, storage galore, wood wrapped windows and more.
Must see to appreciate this quality home.
Here are some pics (click images to see larger versions/slideshow):
Here are the details:
WHAT: Berkshire Hathaway HomeServices Northwest Open House
WHEN: Sunday, Aug. 17, from 1 – 4 p.m.
WHERE: 17234 43rd Lane S, SeaTac 98188
INFO:
List Price: $409,000
MLS Number: 635563
Bedrooms: 4
Bathrooms: 2.5
Year Built: 1999
Approximate House SqFt: 2,610
Approximate Lot SqFt: 10,720
Site Features:
Bath Off Master
Dbl Pane/Storm Windw
Dining Room
Vaulted Ceilings
Marketing remarks:
Better than new construction!

Custom built home on nice secluded lot.

Desirable open floor plan with Master Suite on main floor.

Super clean kitchen w/island, breakfast nook, French doors to large gorgeous deck, family room with gas fireplace, formal living room and dining room with designer touches.

Upper level offers Huge BONUS room, 3 additional bedrooms and full bath.

3 car garage, surround sound, storage galore, wood wrapped windows and more.

Must see to appreciate this quality home.
Click here to see the full, detailed listing.
Click here to view all of Berkshire Hathaway's Open Houses.
by Janet Grella
At Thursday night's Des Moines City Council meeting (Aug. 14), Mayor Dave Kaplan read Resolution No. 14-153-A into the record books, and now the paved trail running from the Marina to the turnaround at the start of the Des Moines Beach Park Trail will be re-named for Carmen Scott – the woman who long ago recognized its' historical importance, as well as the importance of the Beach Park to the community of Des Moines.
The resolution reads in part:
"The City Council honors Carmen L. Scott for her service to the Des Moines community as an outstanding citizen, dedicated community leader, steadfast historic advocate, revered photographer, and for twenty two years of public service as a member of the Des Moines Planning Agency and as a Des Moines City Councilmember."
Ms. Scott received a standing ovation from the 100+ people in the audience as well as the City Council members.
Here's the full resolution (click image to see larger version):
According to the city, the new Carmen Scott Trail will be:
…a paved bicycle and pedestrian trail just south of the Seattle-Tacoma International Airport. You can hike or bike it but the trail is only 2 miles so the bike may not be the best option here. The Des Moines Creek Park is the largest natural preserve of woodland environment in the SeaTac/Des Moines area with 96 acres. The trail follows a ravine down along the creek until it empties into Puget Sound.

The trail connects three park systems, the 70-acre Des Moines Creek Park, the 22.5-acre Des Moines Beach Park Historic District and Tidelands, and the 14-acre Des Moines Marina. The beach park and marina makes for a great ending location everyone enjoys.

Given the location of the trail, you'll experience nice old forests with few views or noises of the urban civilization all around. But, you really can't get away from the low flying jets landing just above. A yellow line painted down the center of the path helps to control the flow, the trail is nice and wide for families. The creek is salmon spawning grounds and has a fish ladder. The beach park will soon be listed on the National Register of Historic Places. The beach park is the birthplace of Des Moines and as such has had a rich history. There are signs all throughout the park detailing the history of the area.
Flute Quest is this weekend at Saltwater State Park – Friday, Aug. 15 through Sunday, Aug. 17.
Flute Quest is the largest Native American Flute Festival in the Northwest. Adults and children interested in the history and culture surrounding the Native American flute or wanting to learn how to play the Native American Flute are welcome. The festival features beginner through advanced workshops, flute and drum circles, flute and drum vendors and live music on the Festival Stage and features a great line up of recording artists.
Tryout the Native American Flute in a free introductory flute class. Join other flute and drum players in free Flute and Drum Circles offered throughout the weekend. Explore and try out a Native American Style Flute available from the many talented flute builders who are ready to answer your questions and put a new flute in your hands. Check out the array of beautiful rattles, fans, drums, and leather goods.
Flute Quest is FREE. Saltwater State Park requires the Discover Pass or One-day Pass for parking. However, if you are camping at Saltwater State Park you are exempted from the Parking Permit. There are other Discover Pass exemptions such as Handicap and Disabled Veterans. You can view all the exemptions at Discover Pass Exemptions.
The campground at Saltwater State Park is open to the public. If you're planning an overnight stay at Saltwater State Park during Flute Quest, be sure to reserve your campsite early.
To reserve a campsite, call (888) CAMPOUT or (888) 226-7688. Make reservations online at http://www.parks.wa.gov/reservations/
Saltwater State Park is located at 25205 8th Pl S. in Des Moines.
Here are some relevant links:
Dr. Jack Bermingham, president of Highline College, has been chosen as the Pacific Region winner of the 2014 Chief Executive Officer Award presented by the Association of Community College Trustees.
Bermingham was also recently featured in the July/August 2014 issue of 'Insight into Diversity' magazine as one of the first four recipients of its Diversity Visionary Award (read more here).
Both awards recognize Bermingham's passion, commitment and accomplishments in furthering the mission of the community college system, especially when it comes to providing access to education for underrepresented individuals.
Under Bermingham's guidance, Highline has come to embrace diversity, inclusion and social equity as institutional values. Bermingham has been at Highline since 1994 and served as president since 2006.
The Port of Seattle and the City of Des Moines held a ribbon cutting and groundbreaking ceremony with Panattoni Development Company for the new 87-acrew Des Moines Creek Business Park on Thursday, Aug. 14.
This new venture will create more than 600 permanent jobs in the community, according to officials.
Representatives from the port, city, and developer were on hand for the celebration at the Des Moines Activity Center, including Port of Seattle Commissioner Tom Albro, Des Moines Mayor Dave Kaplan, Des Moines Councilmember Bob Sheckler, Panattoni Development Company's Bart Brynestad, Des Moines Planning, Building & Public Works Director Dan Brewer and Executive Director of Greenroads Jeralee Anderson.
Concurrently, the ceremony's ribbon cutting also officially open the recently improved South 216th Street, part of the City's Transportation Gateway project that provides necessary road capacity for the business park.
Phase 1 of the project will involve 35 of the 87-acres earmarked for development and is expected to provide 139 construction jobs, 600 permanent jobs and yield community-wide economic benefit.
Here are some photos from the event, courtesy Friends to Retain Jeremy Nutting:
On Grandparents Day – Sunday, Sept. 7 – you and your friends are invited to join Advertiser Wesley Homes for a fun-filled celebration of their 70th Anniversary.
The celebration will include:
Great cuisine and desserts
Live music and fun giveaways
Helpful resources and special offers
Tours of the Wesley Homes gardens, vistas, apartments and cottage residences of all sizes
A chance to win one of several prizes during our Passport to Memory Lane game featuring a trip of your choice with Clipper Vacations (valued at $500) plus gift certificates to local restaurants, like Mama Stortini's
When you RSVP, we'll enter your name to win a $50 gift certificate to Anthony's Homeport Restaurant.
WHAT: Wesley Homes Open House
WHERE: Wesley Homes Des Moines, located at 816 S. 216th St.,Des Moines, WA 98198
WHEN: Sunday, September 7, 2014, 1:00 p.m. – 4:00 p.m.
RSVP: Call toll free 855.445.8827 to RSVP or register here: http://www.wesleyhomes.org/OpenHouse2014
What can I say about last Saturday – sun, food & friends meeting friends!
Many people say they love the market for its friendly atmosphere amongst the vendors as well as the shoppers. Another big draw is the beautiful setting of the Marina. Remember, we are one of the very few markets to still allow pets. We are seeing more and more dogs at the market, please be respectful of others as you shop.
The Market Foundation fundraiser, Poster Artworks continues to sell well. Market vendor Maria's Famous Tamales purchased a piece that was on canvas. Remember all proceeds go to the support of the market.
Puget Sound Blood Center will be at the market this Saturday. Summer does not mean less need for blood. As a matter of fact, with people being more active, demand for blood goes up in the summer. This means there are fewer donors available at a time of the year when the need increases. Look for the bus parked at the market entrance. Click HERE to schedule an appointment.
Food Trucks – look for Ezell's Express,Stella Fiore Pizza,Fish Basket, Charlie's Buns N Stuff,Lumpia World
Here are the community groups for this week: The City of Des Moines Public Works Department is coming to the market this Saturday, staff and equipment will be there to tell the story of what they do. This public outreach to the community will give citizens a chance to see firsthand some of the projects they are currently working on and what has been done in the past. It will also give folks a chance to get to know them a little better and ask any questions they might have. There will be different displays and a variety of equipment plus plenty staff to answer any and all questions. Please stop by and meet the department that works for you.
For over 20 years, King County Master Recycler Composters have provided King County residents outside the City of Seattle with waste prevention and recycling information and tips they can use in their everyday lives. Through a variety of outreach venues, these volunteers donate invaluable time encouraging residents to make informed decisions about preventing waste and using resources wisely.
Cub Scouts of America are holding a fundraiser selling baked goods.
Don't forget the Senior Services Hyde Shuttle is available again this Saturday and every other Saturday thru the end of October. The shuttle provides door to door transportation to the market for seniors 55 and older and those with disabilities of all ages living in Des Moines, Normandy Park and Burien from 11am-2pm. To make your reservation, call 206-727-6262.
Music this week is James Lindsey from 10-noon and Blues crooner PK Dwyer from noon to 2pm. Look for them at the Boardwalk Bistro.
If you think you have the best chili in town, you can sign your team up for the 8th Annual Chili Cook-Off.  It is on the last day of the season (Oct 25th). You can pick up an application at the market information booth or check our web site and download an application.
The Des Moines Area Food Bank "Picnic in the Park" continues their free summer lunch program for all school age kids. Look for them in the grassy area next to the marina office. They will be there every Saturday until school starts.
Upcoming events: August 23rd is the annual Poverty Bay Blues & Brews Festival held in Beach Park from noon to 8pm. This is the Rotary Club of Des Moines fund raiser that benefits Highline Schools Music4Life program.   September 13th is Kids Back to School/Safety Day and the SeattleFoodTruck.com Truck-In at the market. You can check out this web calendar for all the local events.
To keep up with all the special events, featuring what's fresh and entertainment at the market, please log onto the web site and sign up for our e-newsletter that comes out once a week. You can also keep up on the activities by visiting the market's Facebook page.
[EDITOR'S NOTE: The following is a Letter to the Editor, written by a Reader. It does not necessarily reflect the opinion of The Waterland Blog nor its staff:]
Good Afternoon,

I am writing to share with you pictures and our story from a drunk driving accident that occurred on our property last night.  Last night, 8/10/2014, around 11:30 pm a Chevrolet Camaro (pictured) spun out driving up hill on 14th Ave South (just south of the corner of S 232nd St and 14th Ave S).  My wife and I witnessed two white men in the vehicle, both are pictured in the first picture.  The man in the red shirt was driving and the man in the green shirt was a passenger.  The passenger got out of the vehicle and attempted to push the car out of the ditch while the driver accelerated.  In their attempt they moved the car less than 10 feet to the north until hitting our driveway and knocking over but somehow not running over the man trying to push the car. The driver got out of the car and threw something into the ditch (We found out this morning was a case of beer that is pictured below). MPO J West with Des Moines PD and another officer responded to the scene. The second officer left shortly after. We went outside and spoke with the two men who smelled strongly of alcohol and where stumbling. The man in red admitted to us to driving, that they were drinking and said he didn't "know what happened." He then proceeded to tell us that MPO J. West was the "best fucking cop ever" for not taking him to jell and that MPO J West told them he had too much else to deal with and would just call a tow truck.  CPO J. West was on the scene for around one and a half hours until the car was towed and he let the men walk home two blocks away. During this time MPO J West sat in his car, my wife took photos and we continued to have conversation with the men who were clearly and admittedly to us were drunk. My wife took photos of MPO J West's car and asked him for his business card.  MPO J West then called in another officer (we did not get his name) to come talk with us.  He asked us if we had any questions.  When we asked if they were going to do a sobriety test he told us they couldn't give one or arrest the driver because they couldn't put him behind the wheel. We then told him that we saw the driver get out of the car, heard both men admit who the driver was to MPO J West and that they also told us he was driving and admitted to drinking "a lot" at the Sounders match.  The officer then told us it was none of our business. Last we asked if the trash and debris would be cleaned out of our yard, he said the tow truck driver would take care of it. The officers never took statements from us as witnesses and the trash and debris (including their case of beer and license plate from the Camaro) are still in our yard.

I'm disappointed in the incompetence and laziness I have witnessed by Des Moines PD during this and other crimes over the past two years.  While an arrest may not have been the easiest to prosecute, drunk drivers are often charged after an accident where the police did not witness the driver behind the wheel.  And yes, maybe a savvy lawyer could get the charges dropped or convince reasonable doubt, but we could at least make it difficult for an obvious drunk driver to get back on the road. This only sends the message to these young men that they can get away with drunk driving and they unfortunately will likely do it again.  If Des Moines PD would have put a little effort into doing their job in this situation they could prevent future drunk driving deaths.

– Joe Armes, MSF
Chief Solutions Designer & Founder
Analytically Correct
Here are some photos Mr. Armes sent to us

We forwarded this letter onto Doug Jenkins of the Des Moines Police Department, who sent us this response:
The Des Moines Police Department takes the crime of Driving Under the Influence very seriously. We appreciate the citizen bringing their concerns forward and we will look into the actions and behaviors of our officers. In addition, we will reach out to any witnesses to determine what information they may have that will assist us in this investigation.
[Have an opinion or concern you'd like to share with our Readers? Please send us your Letter to the Editor via email. Include your full name, please remain civil and, pending our review, we'll most likely publish it.]
The King County Prosecutor's Office is reporting that the last two remaining defendants charged in a July 23, 2011 shootout at an unauthorized car show and rap concert in Kent have pleaded guilty.
The Prosecutor's Office charged a total of seven defendants in the car show shootout that left 12 people wounded. A 13th person was wounded in a subsequent drive-by shooting later that evening in an apparent act of retaliation. All seven have now been convicted.
The defendants are identified members of the Playboy-Surenos street gang.  Investigators pieced together the events of the Kent car show shootout through painstaking efforts after forming the South King County Gang Violence Initiative.  Detectives from the Kent Police Department led the effort, but nearly a dozen police agencies contributed to the investigation. Investigators, facing a chaotic crime scene and uncooperative witnesses, were able to build a solid case.
They exhausted numerous evidentiary avenues, which included using: firearm tool mark evidence, text messaging records, fingerprints, social media, cell-phone tracking technology, jail phone call recordings, and video surveillance
"This startling shootout in broad daylight at a shopping mall coalesced law enforcement and the community in South King County to take a stand against gang violence," said King County Prosecuting Attorney Dan Satterberg.
Last week, the court accepted guilty pleas from the two remaining defendants, Isai Hernandez and James Lopez, for their involvement in the shooting.  Hernandez pled guilty to a charge of Drive-By Shooting and Lopez pled to a charge of Rendering Criminal Assistance in the First Degree.  In all, six defendants pleaded guilty and one was convicted at trial.  Here's a summary of the charges:
Nicolas Moreno, 24, pled guilty to one count Assault First Degree with a Deadly Weapon Enhancement.  Prosecutors will recommend a total of 147 months, which includes 24 months on the Deadly Weapon Enhancement.  Sentencing is set for

August 22

before Judge Bill Bowman.
Ignacio Vasquez-Trevino, 22, pled guilty to Assault First Degree with a Deadly Weapon Enhancement and was sentenced to 124 months, which includes a 24-month Deadly Weapon Enhancement.
Martin McSmith, 24, pled guilty to Assault First Degree with a Deadly Weapon Enhancement and was sentenced to 124 months, which included a 24-month Deadly Weapon Enhancement.
Isai Hernandez, 21, pled guilty to a charge of Drive-By Shooting, which carries a sentence range of 21 to 27 months.  Sentencing is on

August 18

. The defendant would likely get credit for time served, but would still face a mandatory 18 months of community custody.
James Lopez, 20, pled guilty to Rendering Criminal Assistance in the First Degree and faces a sentence range of 6 to 12 months.  Sentencing is set for

September 3

.
Shea Auble, 24, pled guilty last year to Rendering Criminal Assistance in the First Degree.  He was sentenced for both the rendering criminal assistance, as well as some unrelated charges, and received a 41-month sentence.
Patrick Auble, 32, was convicted by a jury of Rendering Criminal Assistance in the First Degree and was sentenced to one year in jail (work release).  He hid one of the vehicles that carried shooters away from the scene and threatened to destroy evidence.
The complex and challenging investigation was expertly handled by Detectives Phil Johnson and Heather Vance of the Kent Police Department.  Kent Police Chief Ken Thomas was instrumental in the response and in the formation of the South King County Gang Violence Initiative.  The prosecution team consisted of a highly-experienced staff, which included Senior DPAs Karissa Taylor and Dan Soukup and paralegal Lindsey Thomas.
Two local filmmakers – John Portanova (Writer/Director) and Jeremy Berg (Director of Photography) – have just finished shooting a new feature horror film called "Valley of the Sasquatch."
These two have collaborated before, and are partners with Matt Medisch in a production company called The October People. This is their third film; previous productions include "The Invoking" and "The Device."
Here's a synopsis of the film:
After losing their home following a devastating loss, a father and son are forced to move to an old family cabin. Neither reacts well to being thrown into this new world. The son's attempts to relate to his father are complicated when two old friends arrive for a weekend of hunting. This trip into the forest will unearth not only buried feelings of guilt and betrayal, but also a tribe of Sasquatch that are determined to protect their land.
"'Valley of the Sasquatch' was our biggest production yet, which allowed us to attract talent from all over the country including stars David Saucedo (Paranormal Activity: The Marked Ones) and Bill Oberst Jr. (Abraham Lincoln vs. Zombies)," Portanova told The B-Town Blog.
Their first film, the psychological thriller "The Invoking," has been out on DVD and VOD since February, and came out in Redbox earlier this month. Their second film, the alien abduction story "The Device," was shot around the area, and will be released on home video this winter.
On this shoot, they worked with a crew made up primarily of Washington filmmakers, and one of their leads – D'Angelo Midili, also from The Invoking – is also a Washington resident.
"We shot the film for four weeks near Easton, WA at Meany Lodge," Portanova said. "Since it was off season for the ski lodge, we had full run of the place to house cast and crew and used forest locations all around the lodge to shoot 90% of the film. Other scenes were shot in Roslyn, WA."
They wrapped shooting just a few weeks ago, and the film is currently in the early stages of editing.
"We aim to have our film festival premiere in early 2015!" Portanova added.
If you recognize Berg, it's because he sometimes bartends at the Scotch & Vine in Des Moines, while his wife Monica works at 913 in Burien.
Here's a story done about the Sasquatch project by KING5′s Evening Magazine:
Here's a trailer for "The Invoking":
You can keep up with updates on the film via Facebook: facebook.com/valleyofthesasquatch, or Twitter: @sasquatchhorror, and also follow The October People at facebook.com/theoctoberpeople or @October_People.
With the cool mist of an early August morning breaking the sleepy grip of my night's rest, I see my world in my yard and understand that it's a good place to be. As the sun begins to crack through the tree tops to my east, a sense of possibility and potential shines on the swing set sitting quietly on my lawn. An empty swing with rusty chains and a dew-covered seat is a good reminder that I have much. I have important things.
Drinking my coffee, gazing at the dry grass and flowers in bloom, I take stock of my life. As my dogs wander through the yard, peeing of every shrub and fixture, I only feel the good things this morning. The worries of bedtime and stresses of yesterday have been erased and replaced with a new dawn. It's fun when this happens: a simple moment of peace and contentment.
While waiting for my coffee to brew, I stood in my living room looking out the window at water and trees and sun-capped mountains. My daughter slept on the couch and I looked at her, too. Snuggled in her favorite purple blanket, her sleepy peace was reassuring. She's getting too big for the little couch she was sleeping on, but her face in slumber was as it has always been. And it has always brought me comfort.
Through the hustle and bustle of the business of life, these moments are sometimes hard to shake from the tree. Distractions distract and urgency is urgent. With much to do, plan, think and be, it's easy to miss a morning of profound and necessary quiet. It's important at these times to surrender. To let go and just let the good feelings be. In the race to arrive at a "better" place, these mornings are easy to miss, but when we don't miss them, we see that they are the "better" place and we already live here. This is worthy of some regard…
[EDITOR'S NOTE:"Feel Good Friday" is a regular column written by Des Moines resident Dave Markwell, who just published his first book called "A Feel Good Life" (buy it on Amazon here). Dave also extols to all neighbors: "Enjoy where we live. Put your feet on the pavement and truly feel how great it is to live here!" Also, you can "friend" Dave on Facebook here. Or work out with him at his exercise company Waterland CrossFit!]