Live Image from Three Tree Point (viewable during daytime only): 
The National Weather Service is warning residents that more snowfall is possible overnight, and temperatures are expected to drop to below freezing, which may cause an icy commute on Tuesday morning, Dec. 6.
"Most area will see a trace to one inch of snow," reads a announcement. "Up to three inches of snow is possible if a convergence zone develops."
A Winter Weather Advisory is also in effect until 6 a.m. Tuesday:
…WINTER WEATHER ADVISORY IN EFFECT UNTIL 6 AM PST TUESDAY…

THE NATIONAL WEATHER SERVICE IN SEATTLE HAS ISSUED A WINTER WEATHER ADVISORY FOR SNOW…WHICH IS IN EFFECT UNTIL 6 AM PST TUESDAY. THE WINTER STORM WATCH IS NO LONGER IN EFFECT.

* TIMING…SNOW SHOWERS ARE POSSIBLE TONIGHT WITH TEMPERATURES DROPPING BELOW FREEZING. A CONVERGENCE ZONE MAY BRING A NARROW BAND OF LOCALLY HEAVIER SNOW. SNOW SHOWERS WILL TAPER OFF EARLY TUESDAY MORNING.

* SNOW AMOUNTS…MOST AREAS WILL SEE A TRACE TO 1 INCH OF SNOW. UP TO 3 INCHES OF SNOW IS POSSIBLE IF A CONVERGENCE ZONE DEVELOPS.

* IMPACTS…SNOW AND ICE ON SOME ROADWAYS AND BRIDGES MAY CAUSE SLIPPERY DRIVING CONDITIONS.

PRECAUTIONARY/PREPAREDNESS ACTIONS…

A WINTER WEATHER ADVISORY FOR SNOW MEANS THAT PERIODS OF SNOW COULD CAUSE TRAVEL DIFFICULTIES. USE CAUTION WHILE DRIVING.
SCHOOL CLOSURES
Highline Public Schools usually doesn't announce its snow plans until very early in the morning, so be sure to check the district's website here. FYI the usual options are cancelling classes for the day, or having a two-hour delay.
TRANSPORTATION
Metro Transit is warning travelers to prepare for snow and delays:
Some Metro buses might chain tonight; crews on standby to plow roads

Snowfall is in the forecast in parts of King County for Monday evening, and the King County Department of Transportation urges Metro Transit customers and water taxi riders, as well as people who travel unincorporated county roads, to monitor weather conditions and plan for possible travel delays.

At the moment, a National Weather Service winter weather advisory is in effect for north of Seattle and east to Bellevue. Metro Transit continues to monitor weather conditions as they evolve and crews are prepared to adjust service where needed.

In areas where snow accumulates Monday night, Metro is prepared to chain buses for routes and trips after 8 p.m. Riders might see chained buses traveling outside of snow areas depending on their assigned routes.

Buses might also shift to snow routes as needed, or coordinate with special shuttles equipped with tire chains to connect riders in hilly or difficult-to-access areas with transit service on major corridors. If Metro activates snow routes, email and text transit alert subscribers will receive notifications and information will be posted to Metro's Snow and Ice page.

Overnight, Metro will monitor weather conditions and determine what routes require chains for the Tuesday morning commute.

Earlier Monday, Metro made changes to its trolley fleet operations as a precaution. Articulated 60-foot-long buses are the workhorses of Metro's fleet, however the 60-foot-long articulated electric trolley buses were temporarily grounded due to the expected inclement weather – a regular measure for Metro with its trolley fleet due to difficulty operating in snow conditions. Some bus trips were temporarily canceled Monday morning and afternoon in order to shift buses to serve those electric trolley routes. Metro will continue to evaluate when it is safest to return the 60-foot-long articulated electric trolley fleet to service depending on weather conditions in Seattle.

For weather and route information

Department of Transportation divisions

Road Services: crews are on rotation and available to sand and plow mapped snow routes. Call the 24/7 Roads Helpline to report road traffic safety issues in unincorporated King County, such as downed stop signs, malfunctioning signals or trees over the roadway. The 24/7 Helpline: 206-477-8100 or 1-800-527-6237 (1-800-KC-ROADS). The Snow and Ice page has more information.

Metro Transit: supervisors are staffing the agency's control center, actively monitoring the forecast and will respond to changing weather conditions in the event they affect roads across King County. As weather conditions continue to develop, Metro customers are urged to familiarize themselves with the planned snow route for their regular bus.

Water Taxi: crews are prepared to respond to icy conditions should they develop at the docks served by the water taxi, which currently operates weekday service.

Airport: personnel monitor airfield conditions, including during periods of very cold temperatures and possible snow. Crews recently began weekly coordinated snow-removal practice runs and are prepared to remove snow from the runways when needed.

Resources for travelers
FORECAST
Here's the latest forecast for our area:
Monday night: Snow showers likely, mainly before 4am. Mostly cloudy, with a steady temperature around 33. Southeast wind 5 to 9 mph. Chance of precipitation is 70%. New snow accumulation of less than a half inch possible.
Tuesday: A 20 percent chance of snow showers before 10am. Mostly sunny, with a high near 36. Light and variable wind becoming north 5 to 9 mph in the afternoon.
Tuesday Night: Mostly clear, with a low around 26. North northeast wind 5 to 7 mph becoming southeast in the evening.
Wednesday: Mostly sunny, with a high near 35. East northeast wind 6 to 11 mph.
Wednesday Night: Snow, mainly after 4am. Low around 28. Breezy. Chance of precipitation is 80%. New snow accumulation of less than a half inch possible.
Thursday: Snow before 10am, then rain. High near 35. Breezy. Chance of precipitation is 80%. New snow accumulation of less than a half inch possible.
Thursday Night: Showers likely. Cloudy, with a low around 35. Breezy.
Friday: Showers likely. Cloudy, with a high near 44.
Friday Night: A chance of showers. Cloudy, with a low around 39.
Saturday: A chance of showers. Cloudy, with a high near 45.
Saturday Night: A chance of showers. Mostly cloudy, with a low around 37.
Sunday: A chance of showers. Mostly cloudy, with a high near 41.
Sunday Night: A chance of showers. Mostly cloudy, with a low around 37.
Monday: A chance of showers. Mostly cloudy, with a high near 41.
WEBCAMS
One good way to monitor the weather is by monitoring our Webcam Page – here are a few choice images: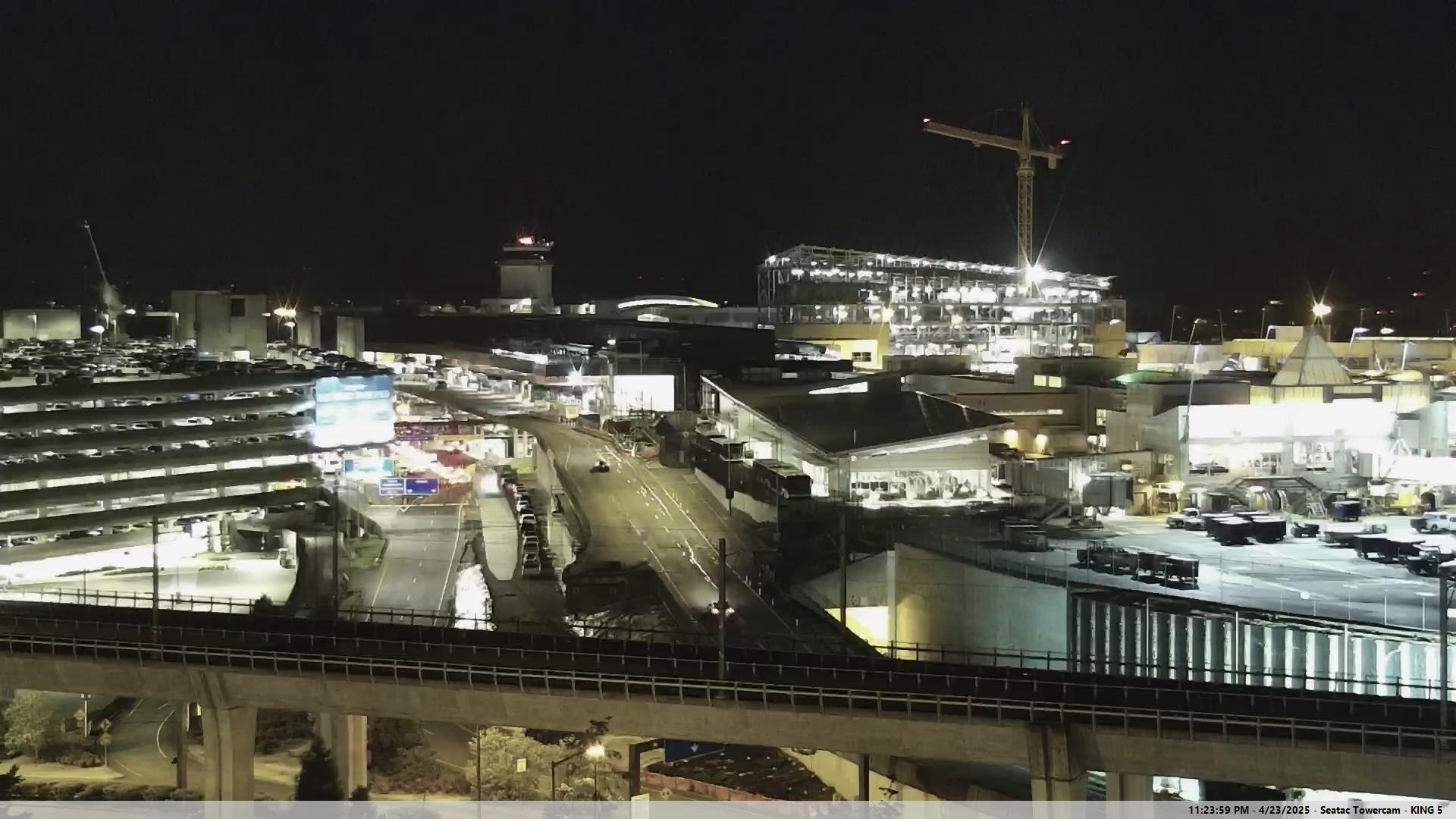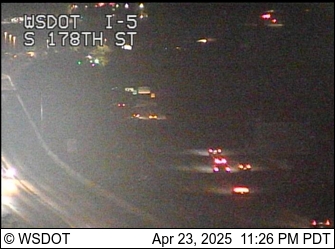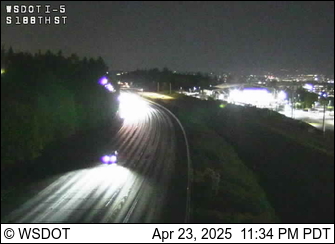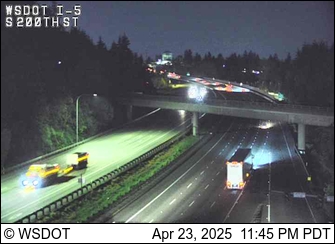 Small grant applications are now being accepted, to be submitted on or before Jan. 20, for small capital projects that encourage active transportation (bicycling or walking) or transit use to contribute to the reduction of air pollution, traffic congestion, and fuel consumption in South King County.
Creative projects that involve public art or other innovative ways to activate the public realm are encouraged.
Eligible projects must be within the cities of Burien, Federal Way, Kent, Renton, SeaTac, or Tukwila and may be proposed by cities, businesses, community organizations, schools, or neighborhood groups.
Approximately 6-12 small grants will be available.
Whether you have an idea for a project to improve bicycle or pedestrian access or you would like to install a bike rack at your location, we encourage you to apply for this funding opportunity.
Detailed grant information can be found at http://tukwilawa.gov/SmallGrantApplication.
Please contact Rose Warren with any questions at 206-431-3687 between 8:30AM-5PM or send an email to [email protected].
A PDF of the grant application can be found at http://www.tukwilawa.gov/wp-content/uploads/DCD-CTR-Small-Grant-Application-Form.pdf.
NOTE: Our Puget Sound Weather Geek is currently in Arizona, but we managed to cobble this update together for him:
Live Image from Three Tree Point (viewable during daytime only): 
The National Weather Service on Sunday (Dec. 4) issued both a Winter Weather Advisory and Winter Storm Watch, warning of "snow showers down to sea-level through late Monday night," starting Monday.
The Weather Service's forecast for Monday calls for a 70% chance of snow:
"Snow showers likely. Mostly cloudy, with a low around 28. Calm wind becoming north around 5 mph in the evening. Chance of precipitation is 70%. New snow accumulation of around an inch possible." 
In addition, Alaska Airlines has preemptively cancelled 20 flights Monday morning in preparation for wintry weather:
"The National Weather Service reports cold weather is moving in and with that light snow is forecasted in the lowlands," Alaska said on its blog. "The nearly 1,300 passengers affected will automatically be rebooked onto later flights, and are urged to check the status of their flights on alaskaair.com before heading to the airport."
Meteorologist Cliff Mass adds:
"Roughly 75% of the model runs are predicting an inch or two at Seattle-Tacoma Airport (452 ft). The temperatures on Monday are colder than we have had, but they are still on the margin near sea level and the water. So expect a substantial gradient with elevation (more on the hills)."
As with most weather in the Northwest, it often snows more north of the city in the "convergence zone," and as we all know, predicting the weather is never certain.
Here's the Weather Service forecast for the next seven days:
Sunday night: A chance of rain and snow showers. Mostly cloudy, with a steady temperature around 39. South wind 7 to 9 mph. Chance of precipitation is 50%. Little or no snow accumulation expected.
Monday: Rain and snow showers. High near 40. South wind 9 to 14 mph. Chance of precipitation is 80%. New snow accumulation of less than a half inch possible.
Monday Night: Snow showers likely. Mostly cloudy, with a low around 28. Calm wind becoming north around 5 mph in the evening. Chance of precipitation is 70%. New snow accumulation of around an inch possible.
Tuesday: Mostly sunny, with a high near 37. Calm wind becoming north 5 to 9 mph in the morning.
Tuesday Night: Partly cloudy, with a low around 26. North northeast wind around 7 mph becoming east in the evening.
Wednesday: Mostly sunny, with a high near 40.
Wednesday Night: Snow likely, mainly after 4am. Mostly cloudy, with a low around 30. Breezy. Chance of precipitation is 60%. New snow accumulation of less than a half inch possible.
Thursday: Rain and snow likely, becoming all rain after 10am. Cloudy, with a high near 41.
Thursday Night: Rain likely. Cloudy, with a low around 37. Breezy.
Friday: Rain likely. Cloudy, with a high near 45.
Friday Night: A chance of showers. Cloudy, with a low around 41.
Saturday: A chance of showers. Cloudy, with a high near 46.
Saturday Night: A chance of showers. Mostly cloudy, with a low around 38.
Sunday: A chance of showers. Mostly cloudy, with a high near 40.
And here's the Winter Weather Advisory:
…WINTER WEATHER ADVISORY REMAINS IN EFFECT FROM 4 AM TO NOON PST MONDAY…
…WINTER STORM WATCH IN EFFECT FROM MONDAY AFTERNOON THROUGH LATE MONDAY NIGHT…

THE NATIONAL WEATHER SERVICE IN SEATTLE HAS ISSUED A WINTER STORM WATCH…WHICH IS IN EFFECT FROM MONDAY AFTERNOON THROUGH LATE MONDAY NIGHT.

* TIMING…SHOWERS WILL INCREASE MONDAY MORNING BETWEEN 4 AM AND NOON. SLIGHTLY WARMER TEMPERATURES WILL BRING MOSTLY RAIN SHOWERS BY AFTERNOON. COLDER AIR ARRIVES MONDAY EVENING WITH A PUGET SOUND CONVERGENCE ZONE PRODUCING SNOW SHOWERS DOWN TO SEA-LEVEL THROUGH LATE MONDAY NIGHT.

* SNOW AMOUNTS…A TRACE TO 2 INCHES ABOVE 500 FEET MONDAY MORNING. MONDAY NIGHT…LOCALLY UP TO 4 INCHES OF ADDITIONAL SNOW POSSIBLE FROM NORTH SEATTLE TO EVERETT AND EASTWARD TO THE FOOTHILLS INCLUDING THE BELLEVUE AREA. LITTLE OR NO SNOW ACCUMULATION ELSEWHERE AROUND THE METRO REGION NOT AFFECTED BY THE CONVERGENCE ZONE.

* SNOW LEVELS…MAINLY NEAR 500 FEET MONDAY MORNING…RISING IN THE AFTERNOON. SNOW LEVELS FALLING TO SEA-LEVEL MONDAY EVENING THROUGH LATE MONDAY NIGHT AS COLD NORTHERLY FRASER OUTFLOW DEVELOPS.

* IMPACTS…SLUSH ON SOME ROADWAYS ABOVE 500 FEET MAY CAUSE SLIPPERY DRIVING CONDITIONS MONDAY MORNING. TEMPERATURES FALLING INTO THE UPPER 20S MONDAY NIGHT WILL CAUSE ANY SNOW OR RECENT MOISTURE TO BECOME ICY DURING THE COMMUTES.

PRECAUTIONARY/PREPAREDNESS ACTIONS…

A WINTER WEATHER ADVISORY FOR SNOW MEANS THAT PERIODS OF SNOW COULD CAUSE TRAVEL DIFFICULTIES. USE CAUTION WHILE DRIVING.

A WINTER STORM WATCH MEANS THERE IS A POTENTIAL FOR SIGNIFICANT SNOW…SLEET…OR ICE ACCUMULATIONS THAT MAY IMPACT TRAVEL. CONTINUE TO MONITOR THE LATEST FORECASTS.
One good way to monitor the weather is by watching our Webcam Page – here are a few choice images:
Highline College's MaST Center Webcam:

Highline College Student Union Building 8: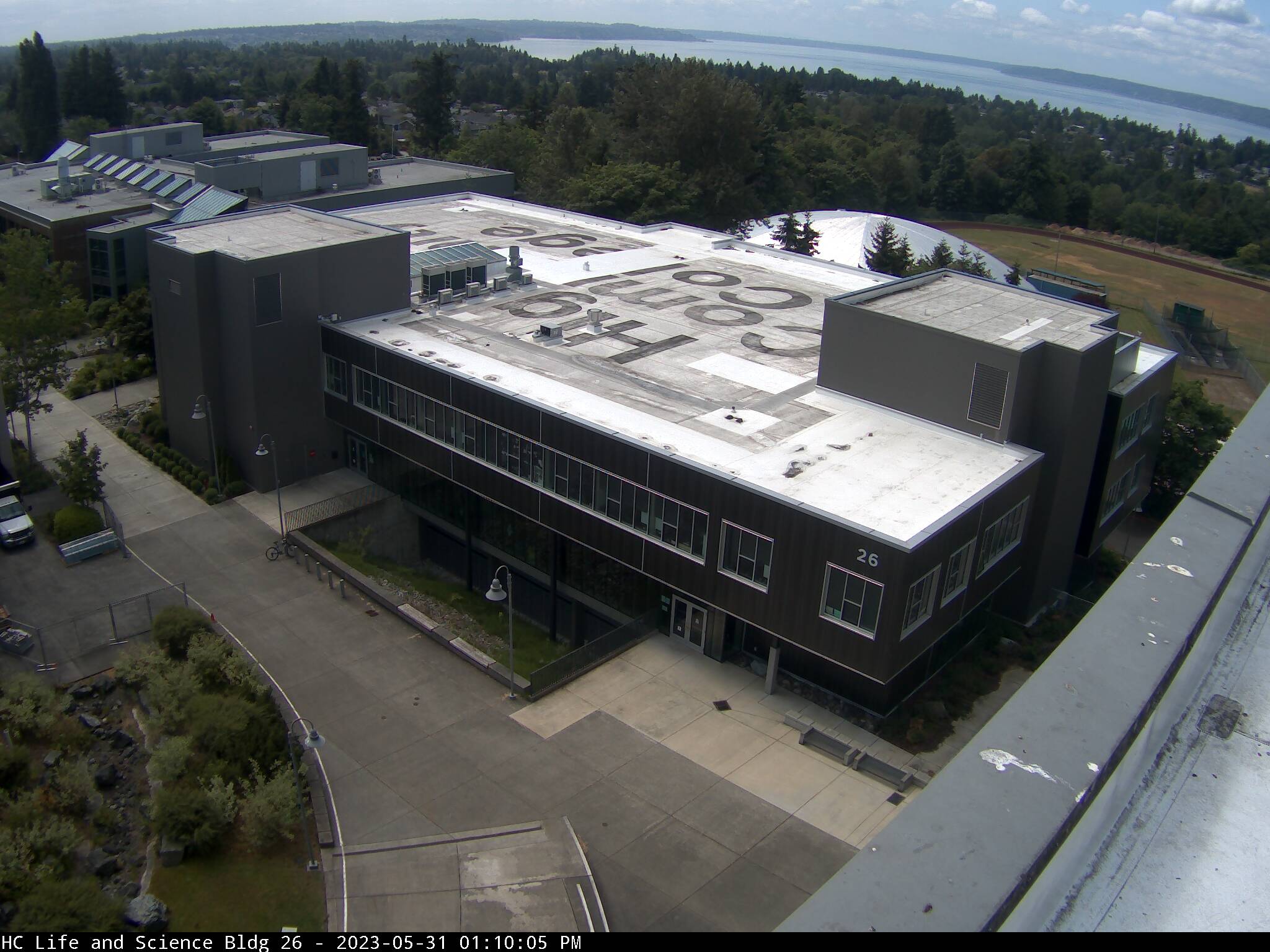 Des Moines Traffic Cameras:
Here's episode #77 of our SoKing News Podcast Weekly Recap, which is sponsored by a generous grant from J-Lab's Encore Media Entrepreneurs program, supported with funding from the Ethics and Excellence in Journalism Foundation, and the Nicholas B. Ottaway Foundation:
SoKing News Weekly Recap for Dec. 2-5, 2016: Armed man on Burien rooftop causes lockdowns; Normandy Park purse snatcher caught on video; Highline Public Schools receives grant to increase graduation rates; Port revises airport tree removal proposal; Jack Mayne on what SeaTac can and can't do to help displaced mobile home residents; 'The Final Take' and more… (click the 'Play' button below to view podcast):
Please share this Podcast – just press the Menu button above and elect 'Share'! You can also subscribe, hear previous episodes and rate us on iTunes here!
In response to emerging reports of hate speech and violence directed at refugee and immigrant communities, Highline Public Schools announced Friday (Dec. 2) that it is joining over 50 local organizations and community leaders to sign a statement articulating their support of targeted communities.
This statement, signed by a wide variety of large and small organizations, reaffirms the organizations and the United States' historic commitment to accepting and valuing refugees and immigrants.
The statement of support (see below) was drafted by the Northwest Refugee and Immigrant Health Coalition (NWIRHC), a group of doctors, social workers, educators, resettlement workers, public health practitioners, and community organizers who have been working together since 2011 to improve the health of refugees and asylum seekers in Western Washington. Concerned for their well-being, and in response to harassment and fears expressed by their clients/patients/community, they felt compelled to issue a statement of support for them in the face of a rise of hate speech particularly directed against Muslims, refugees, and undocumented immigrants.
In addition, Superintendent Dr. Susan Enfield sent a letter to all Highline families articulating the district's deep commitment of respecting and supporting all students and families in Highline.
"While taunts and name-calling were astonishingly accepted on the campaign trail, we have not tolerated such behavior in our schools, and we will not – ever," Enfield said. "For my part as superintendent, I renew my commitment to ensuring that students feel safe and nurtured in our schools. Our promise of knowing every student by name, strength, and need means that every student feels respected and supported."
Read Dr. Enfield's entire letter online at bit.ly/OpenLetterNov2016.
To learn more about the NWIRHC statement of support or to find out how participating agencies are working to support and help protect immigrant and refugee communities, please check out the coalition website: www.nwirhc.org or contact Beth Farmer at 206-683-4512 / [email protected].
The Seattle Southside Chamber of Commerce announced that it will be giving away two pairs of Seahawks tickets at its Dec. 9 Holiday Luncheon.
"Courtesy of the generosity of board member Mike Bulleri, Division General Manager of Baker Commodities, Inc., the Chamber will be giving away 2 pairs of tickets to the December 15th Seahawks vs Rams home game!" reads an announcement.
Here's more from the chamber:
Everyone who attends the Chamber's 28th Annual Holiday Luncheon next Friday will receive an opportunity to win a pair of tickets, as well as have the opportunity to increase your odds of winning by purchasing additional entries at the luncheon-must be present to win!

We hope you will join us on December 9th at 11:30am at the Rainier Golf and Country Club as we gather to celebrate 2016, look forward to 2017, honor our members and enjoy a few Holiday Classics courtesy of Seattle Christian School Choir.

Thank you to our host Rainier Golf and Country Club, and our sponsors: Recology CleanScapes, Westfield Southcenter Shopping Center, Patha, Inc., and Louise Strander.

Attendance is open to guests as well as members, however space for the Luncheon is limited. Please follow this link to register and for more information http://www.seattlesouthsidechamber.com/events/details/chamber-holiday-luncheon-546 .

You can also register by calling the office during regular office hours (206) 575-1633 or emailing Emma Oglesby, Membership Service Director, at [email protected].

About the Seattle Southside Chamber of Commerce
The Seattle Southside Chamber of Commerce is a non-profit business organization that has served the communities of Burien, Des Moines, Normandy Park, SeaTac and Tukwila since 1989. The mission of the Chamber is to be a leader in Southwest King County and a regional voice and resource for building business success. The Chamber focuses on business advancement in the region by helping to build and maintain a strong economic environment.
There will be a Boeing Choir Christmas Concert at Des Moines United Methodist Church this Sunday, Dec 4, starting at 3:30 p.m.
Join us for an afternoon of holiday music.
Gift Baskets for silent auction and refreshments at intermission.
Free will offering to benefit music ministries.
Des Moines United Methodist Church is located at 22225 9th Ave S, Des Moines 98198; phone: 206-878-8301.
More info at desmoinesumc.org
By John Van de Ven
The Ultimate Christmas Show (abridged), is a holiday gift within a gift – or a pageant within a play.
The premise of the play (written by Reed Martin) is a pageant featuring a number of acts. Presented by St. Everybody's Non-Denominational Universalist Church, during the church's annual Multicultural Interfaith Holiday Variety Show and Christmas Pageant.
The pageant promises acts from performers such as Cirque du Sleigh, the Ramadancers, and The Kim Kardashian Can-Can Candy Cane Concatenation, just to name a few. While the pageant is expecting multiple acts, it quickly becomes clear that the only acts that have shown up are the three young women who are emceeing for the evening.
Directed by Marc "Mok" Moser, the show begins as three elfin-like silhouettes appear posing on stage. After a brief introduction from the three hosts (Beth Davis, Kris "Pepper" Hambrick, and Anna Richardson), the first act was to take stage.
Soon after an announcement is made that a massive snowstorm has hit and all roads leading to the theater have been effectively shut down. This was tragic because the scheduled acts had not arrived yet.
As the three hosts fumble about on stage wondering what to do, the idea of refunds quickly became a reality. The trio acts quickly, making the decision to tackle the bulk of the show themselves, at least until the other acts arrive.
The set is very homey and inviting (created by Cyndi Baumgardener, Eric Dickman, Paul Gould, and Maggie Larrick). Everything from the faux fireplace burning away in the center of the stage to the decorated tree with presents underneath to the manger, all are in sync with the holiday spirit.
The multi-talented Davis (who also plays an instrument in a couple of bits and directed the music for the show), Hambrick and Richardson take the spotlight and the show from this point on. The troupe goes above and beyond to entertain their snow-banked audience.
While it is quite humorous, the show does ask the question of what the holidays are really about. Are the holidays about Santa and presents, or is it about friends and family coming together or is it about the birth of Jesus? The answer comes in a series of songs and skits ranging from modified traditional carols to a traditional English style panto.
The pageant does require some audience participation, so wallflowers should come prepared to yell, clap and sing-a-long with the show. And it's these bits that include the audience that bring a personal feel to the show, making each one unique.
A version of The 12 Days of Christmas is sung at one point and a recreation of the nativity scene is paired with the story of the birth of Jesus. Christianity isn't the only religion represented either as we are taught about the meaning and purpose of Kwanzaa.
There is a 15-minute intermission before the final stretch of the show, with themed drinks available at concessions. The pageant finishes with Davis, Hambrick, and Richardson having done the entire show (and exceedingly well) from beginning to end.
At the end, just like that, the storm lifts and the roads are cleared, and we get to go home, filled with a little more joy and yuletide spirit than when we arrived. If I didn't know any better, I would say that a little of that holiday magic took hold that night, and I'm glad it did.
So if you want to do something a little bit different, and experience something unique this holiday season, then make your way to the Burien Actors Theatre between now and Dec. 18. Show times are 8 p.m. Friday and Saturday, and 2 p.m. Sundays.
TICKETS
General Admission: $20.00
Senior & Active Military: $17.00
Students: $10.00
Group (10 or more): $12.00
Tickets can be purchased online here; you can also use this Coupon to save $5 bucks:
Burien Actors Theatre is located at 14501 4th Ave. SW, Burien.
The Burien Actors Theatre has been putting on performances for the Burien and surrounding communities for 37 seasons, and operates as a not-for-profit entity, and relies on donations to keep it going.
More info at www.burienactorstheatre.org.
Traveling "over the river and through the woods to grandmother's house" probably doesn't include the fur-kids, but don't worry…Brittany Shelton from Sit 'N Stay Pet Sitting is ready to help!
Brittany is a caring professional who can walk, visit and pet-sit both dogs and cats or other precious companions.
Getting to know you furry family members and delivering high quality and reliable care for their individual needs is what she loves best. Whether it's special dietary or medication needs, or just your pet's unique personality with Brittany on the job you needn't worry while you're away.
She offers a variety of services, just check out her website here – http://www.wesittheystay.com.
Hi! My name is Brittany and I'm the owner/operator of Sit N' Stay Pet Sitting, L.L.C I established this company in 2007 and we are licensed, bonded and insured.

I've always had an innate connection and compassion for animals since I was very young. A past farmgirl, I've had animals my entire life and can't think of a better way to spend my days!

As a former Veterinary Technician, I am well versed in how to provide healthcare for animals on a casual or emergent basis. I'm also certified in CPR and First Aid and competent in administering medications and giving injections. From puppies to seniors and special needs, you can rest assured that I'm capable and prepared to handle whatever situation presents.

My boyfriend and I have four dogs of our own that really keep us on our toes! With ages from 3 yrs old to 14 years old, we know how quick their health can change on a dime. I pride myself on utilizing the most natural means available in caring for my fur-kids so they live a long happy, healthy life. As a Board Certfied Health Coach, I can help you optimize your pets life through an indivdualized dietary plan to aid in remedying obesity, allergies or chronic health problems.

Our dogs range from extra large to medium, goofy to stoic and cuddly to aloof. I love every breed and what their varying personalities have to offer. It's important to know of anything that helps your dog be the best they can be and it's also good to touch on any triggers or special needs your fur-kid might need. It's all about keeping everyone safe, happy and healthy!

In addition to pet sitting and dog walking, I'm also happy perform basic house sitting duties such as watering plants, feeding fish or making your house look "lived in" by collecting mail and alternating lights.

I look forward to meeting you and caring for your furchildren soon!

But hurry, holiday time books up fast! call or click today to ensure that your holiday travel is stress-free.
Sit 'N Stay Pet Sitting, LLC
Serving Burien, Normandy Park, Des Moines, Kent, S. Seattle, and SeaTac
Phone: 206.370.0169
Website: http://www.wesittheystay.com
On Sunday, Nov. 6, Des Moines Legacy Foundation guests at the 16th annual Bayside Brunch raised over $27,000 for Des Moines and Normandy Park senior programs and services and recreation scholarships for low income youth.
Photos highlighting the event are below:
A note from organizers:
IF YOU WERE WITH US ……………THANK YOU FOR CARING!! This year's brunch had an extra special caring community feeling.

IF YOU WERE NOT WITH US…………….BE SURE TO ATTEND THE 2017 BAYSIDE BRUNCH!!! Sunday, November 5th, 2017 at Anthony's HomePort.

Thanks to Anthony's Restaurants, Bayside Brunch has returned over $500,000 to the Des Moines community since 2000 for senior programs and services. We honor and salute our community caring partner.
From Advertiser DAL Law Firm:
If You're Experiencing Financing Struggles, Our Office May Be Able to Help.
For many clients we meet with regarding debts, one of the many questions is whether or not there are options aside from Chapter 7 or Chapter 13 bankruptcy. The good news is that yes, there are other options aside from Chapter 7 or Chapter 13 bankruptcy. At your initial consultation with attorney Darcel Lobo, she will evaluate your finances are help you determine what other options may be available to you.
Unfortunately, many law firms will focus on one particular option, and try to push a client into that option that they want the client to pick. But that's not what we do here at DAL Law Firm. Our goal is to get our clients into their best financial position; and this can mean an array of different options. Our office is experienced in not just Chapter 7 or Chapter 13 bankruptcy, but also many alternatives to bankruptcy, including:
Loan Modifications
Debt Settlements
Foreclosure non-retention options, such as Deed in Lieu of Foreclosure or Short Sale
Repayment Agreements
Debt defense
For some clients, after evaluating all of their options, filing for bankruptcy makes the most financial sense for them. And our clients can be assured that we've helped them make the best decision for them and their family.
If you have financial concerns, and would like to evaluate your options, contact our office today at (206) 408-8158 or [email protected]. We're happy to speak with you to help you regain control of your finances and have a fresh start.
"My wife and I paid all our bills on time and had near-perfect credit for years, and then we didn't. We needed to make a complicated decision about our financial future. Darcel helped my wife and I make the decide that a Chapter 7 was the best approach for us. Over a period nearly a year in length, Darcel answered all our questions and helped us clearly understand all the ramifications about decisions, and the timeline of our case. And she was there with us in court. We're on the road again now. Thanks again for your professional, courteous support, Darcel!"

– Satisfied Client
Contact us:
19803 1st Avenue S.
Suite 200
Normandy Park, WA 98148

T (206) 408-8158
F (206) 374-2810
E [email protected]
Des Moines United Methodist Church will be holding a Holiday Rummage Sale this Saturday, Dec. 3, from 10 a.m. – 4 p.m. at its campus, located at 22225 9th Ave. S.
Lots of holiday themed items to decorate your space with.
Proceeds benefit the Youth ministry.
If you have items to donate, please contact h church office at 206-878-8301.
Des Moines United Methodist Church is located at 22225 9th Ave S, Des Moines 98198; phone: 206-878-8301.
More info at desmoinesumc.org
Highline Public Schools is one of two Washington state school districts awarded $30,000 grants to support increasing graduation rates, the district announced Tuesday, Nov. 29.
The grant will launch a new 'Jobs for Washington's Graduates' (JWG) program at Mount Rainier High School, and will target students who are not on track to complete high school or successfully transition to a job or further education. A JWG program already exists at Puget Sound Skills Center.
JWG is a nationwide program that helps students overcome barriers, find a career path, and graduate with a plan to pursue either college or a career after high school. The program supports students with an array of services including:
Counseling,
Employability skills development,
Leadership and teamwork training,
Job development,
Job placement services that will result in either a quality career after graduation and/or enrollment in a postsecondary education and training program, and
Follow-up services after graduation.
"I am proud that our graduation rate is rising, but we remain committed to achieving our goal of graduating at least 95 percent of our students," said Superintendent Susan Enfield. "This grant will help ensure that our students graduate with a diploma that is a ticket to the future of their choice."
Highline and Federal Way Public Schools will each receive $30,000 to expand JWG programs. Half of the funding is from AT&T Aspire and half from the Office of Superintendent of Public Instruction.
State Superintendent Randy Dorn was instrumental in the creation of JWG in 2011. "The program has helped thousands of students find their path," Dorn said. "It does that while keeping students in schools and getting diplomas. I applaud AT&T for the grant program and hope that Jobs for Washington's Graduates continues to grow."
Learn more about the grant by visiting OSPI's website.
Friend of the Blog and Advertiser Zenith Holland Gardens is the place to get your Christmas tree this year.
Their tree sale starts today – Friday, Nov. 25 (they will be open seven days a week) – the location is Des Moines … and why stop at just a tree?
Zenith Holland will also carry a wide variety of wreaths, garlands, poinsettias, paper whites, centerpieces and more.
Zenith Holland is located about a minute south of downtown Des Moines, on the east side of Marine View Drive South (map below). Look for the charming wooden sign.
Established in 1907, Zenith Holland Gardens is the oldest continually operating business in Des Moines. The gardens house eleven greenhouses.
Holiday Hours:

Monday

–

Friday

 10-7

Saturday

 9-8

Sunday

 10-5

Zenith Holland Gardens
23260 Marine View Drive South
Des Moines, WA  98198

Phone 206-878-7002
The Rotary Club of Des Moines & Normandy Park will be again helping the Des Moines Area Food Bank in their 'Square Meal Partner Fund Drive,' which will be held on Saturday, Dec. 3 at the Normandy Park Towne Center.
The event will be held from 10 a.m. – 4 p.m. at the store, located at 19805 1st Avenue South.
Donors are asked to donate just $10 a month and can pledge now at www.SquareMealPartner.org.
The Rotary Club of Des Moines & Normandy Park, which has been a longtime financial supporter of the local Food Bank, has decided to head a fundraiser for the Des Moines Area Food Bank after learning some startling statistics:
The Des Moines Area Food Bank serves over 1,000 families every month in a large geographic expanse including the communities of Des Moines, Normandy Park, SeaTac and the West Hill portion of Kent.
1 in 5 children in the Des Moines Food Bank area of service, suffers from food insecurity, a rate starkly higher than the national average of 1 in 8 children.
The Des Moines Area Food Bank operates at a loss for 10 months out of every 12.
These numbers prompted the local Rotary club to take action to assemble a community Food/Fundraiser aimed at accomplishing three things:
Raising funds to help this organization which helps so many
Increasing awareness about hunger in our hometowns
Galvanizing groups, business and citizens of our area to support the Des Moines Food bank in an on-going fashion
BE A 'SQUARE MEAL PARTNER'!
The public is encouraged to become what organizers are calling "Square Meal Partners," credit card donors who contribute $10 monthly automatically on their credit or debit cards directly to the Des Moines Food Bank.  The goal is to get a minimum of 100 Square Meal Partners before the end of the drive at 4 p.m. on Dec. 3.
Rotarian Steve Swank, one of the event's organizer and the Past President of the Des Moines Food Bank remarked about the impetus for this event:
"All of us who live here realize what a special area this is, with breath-taking views, wonderful neighbors and a vibrant business community. When Rotarians and the business people we've reached out to learned about the Food Bank statistics, many were shocked to learn that the hunger rate in our hometowns was so high. The Des Moines Food Bank does so much to help those in need, and all of us felt compelled to help the Food Bank. This Food Bank provides more of a 'hand up', not necessarily a 'hand out'. Many people who utilize the Food Bank's services come back to donate to the Food Bank once on their feet. We are confident, that with enough support, awareness and continued generosity from these communities, we can help the Des Moines Area Food Bank eliminate hunger in our hometowns. I'd like to personally invite any group, business or individual who was not happy learning that 1 in 5 kids in this area suffer from food insecurity to step up. Please attend the Food & Fund Drive on December 3rd at the Normandy Park Towne Center and please consider becoming a Square Meal Partner. Together, we can change these numbers."
On Sunday, Dec. 11, enjoy the sounds of the season as Burien Actors Theatre presents a Holiday Concert with the Northwest Symphony Orchestra (NWSO) Brass Quintet—featuring internationally renowned soloist Natalie Dungey.
This concert presents traditional holiday music played by the brass quintet in chamber-music style.
The NWSO Brass Quintet is drawn from the nationally acclaimed Northwest Symphony Orchestra, which has been featured on National Public Radio and NBC's Today Show. Artists as diverse as Alice in Chains and Natalie Cole have performed with the NWSO.
Seventeen-year-old American trumpeter Natalie Dungey came to international attention through her stunning performance of the Arutunian Trumpet Concerto at the National Trumpet Competition when she was 10.  Since then, she has been a featured soloist with Christopher O'Reilly on NPR's From The Top (show #202), premiered works for trumpet and orchestra, and performed as featured soloist with orchestras and bands around the country and as far away as Japan. She performed the world premiere of Calling The Cavalry–written for her by Hollywood film composer and Grammy winner Mateo Messina (soundtrack for Juno)–with the Northwest Symphony Orchestra, of which she is a member, in Benaroya Hall.
BAT's concert with the NWSO Brass Quintet starts at 7:30 p.m. and runs until 9:15 p.m.
Tickets are $15 general admission, $12 seniors and $10 students. For tickets, go to www.burienactorstheatre.org or call 206-242-5180–while tickets last. Burien Actors Theatre is located at 14501 4th Ave SW in Burien.
ABOUT BURIEN ACTORS THEATRE
Exciting live theater has been a tradition in Burien since 1955. Incorporated in 1980, Burien Actors Theatre (BAT) has been a leading producer of quality live theater serving residents of the Seattle and south Puget Sound areas.
Burien Actors Theatre gives audiences an intriguing and invigorating theatre experience with unusual and fantastical productions they can't get on film or see anywhere else. The company's mission is to treat audiences to productions of the highest artistic integrity that excite, engage and involve both the local and expanding theatrical communities in the Puget Sound region.
BAT is a nonprofit 501(c)(3) organization, operating on revenue from ticket sales, donations, grants, sponsorships and volunteers.
Dr. Jack Bermingham, Highline College President, has joined more than 200 other college and university presidents in an effort to protect some students from possible deportation.
Bermingham added his name to a letter urging President-elect Donald J. Trump and his incoming administration to continue and expand the Deferred Action for Child Arrivals program (DACA). DACA is an immigration policy that provides temporary relief from deportation and a two-year work permit for undocumented young people who came to the United States as children.
Inside Higher Ed reported "more than 700,000 young people who were brought to the U.S. illegally as children have registered with the federal government in exchange for temporary relief from the possibility of deportation and a two-year renewable work permit."
The letter was organized by Pomona College President David Oxtoby and released Nov. 21. You can read the whole letter here or below.
Statement in Support of the Deferred Action for Childhood Arrivals (DACA) Program and our Undocumented Immigrant Students

The core mission of higher education is the advancement of knowledge, people, and society. As educational leaders, we are committed to upholding free inquiry and education in our colleges and universities, and to providing the opportunity for all our students to pursue their learning and life goals.

Since the advent of the Deferred Action for Childhood Arrivals (DACA) program in 2012, we have seen the critical benefits of this program for our students, and the highly positive impacts on our institutions and communities. DACA beneficiaries on our campuses have been exemplary student scholars and student leaders, working across campus and in the community. With DACA, our students and alumni have been able to pursue opportunities in business, education, high tech, and the non-profit sector; they have gone to medical school, law school, and graduate schools in numerous disciplines. They are actively contributing to their local communities and economies.

To our country's leaders we say that DACA should be upheld, continued, and expanded. We are prepared to meet with you to present our case. This is both a moral imperative and a national necessity. America needs talent – and these students, who have been raised and educated in the United States, are already part of our national community. They represent what is best about America, and as scholars and leaders they are essential to the future.

We call on our colleagues and other leaders across the business, civic, religious, and non-profit sectors to join with us in this urgent matter.
On Tuesday (Nov. 22), Port of Seattle Commissioners addressed community concerns by revising a safety program that cuts down trees in the Sea-Tac Airport flight corridor and replaces them with native, lower-growing trees and shrubs.
Commissioners also created a $1 million fund for the citizens and communities of Burien, Des Moines and SeaTac to invest in environmental and ecological projects and programs.
The Port also unanimously passed a resolution revising its Flight Corridor Safety Program to reduce the number of trees to be removed and replanted in early 2017.
The plan also calls for more community engagement before determining the removal and replanting approach for Port-owned property near S. 200th St and 10th Ave S., where most of the over-height conifers are adjacent to residential properties.
The modified Phase 1 work will begin in early 2017 by removing approximately 611 trees planted on Port property and replanting approximately 1463. Native, lower-growing trees, shrubs and flowers the Port of Seattle will plant include:
Click on the image above to enlarge
Next steps for the flight corridor safety tree removal and replanting include:
In the first half of 2017, the Port will conduct public engagement on options for the Port-owned properties near S 200th St and 10th Ave S, also referred to as P4 and P5 on the Port maps.
In 2017, The Port will conduct environmental review and design for Phases 2 and 3, which includes trees on property owned by other public agencies, private businesses and individuals in 2017. Phase 2 and 3 environmental documentation will be available and a public comment period will begin in the second half of 2017 at the earliest.
Read our previous coverage of this issue here.