On Tuesday (Jan. 20), a letter was sent home to parents of Mt. Rainier High School students, warning them of two recent incidents – one of which was an actual abduction attempt.
The abduction happened near the school, when a student was walking between Midway and Pacific.
"Thankfully, the student is safe," reads the letter.
The suspect in that incident was described as a mid-teens male, medium build, 5'6″ tall and wearing a green hoodie.
The second incident involved a student being followed by a man in a car. The student was able to run home and report the incident. The suspect in that incident was described as a tall, thin adult male with a shaved head or very short hair. The vehicle resembled an older, blue Ford Crown Victoria with shiny rims.
We contacted representatives at both Highline Public Schools and the Des Moines Police Department, but neither would offer any further comment or information on these incidents.
Here's the text of the full letter, signed by Principal Julie Hunter:
January 20, 2015

Dear Mount Rainier Families:

We want to make you aware of two situations that occurred last Thursday and Friday near school.

A Mount Rainier student was abducted while walking between Midway and Pacific. Thankfully, the student is safe.

The suspect in this situation is a mid-teens male, medium build, 5'6" wearing a green hoodie.

Another Mount Rainier student was followed by a man in a car. He eventually got out of his vehicle. The student ran home and reported the incident.

The suspect in this case is a tall, thin adult male with a shaved head or very short hair. The vehicle resembles an older, blue Ford Crown Victoria with shiny rims.

The Des Moines Police Department is investigating both incidents. Both the Des Moines Police and Highline Security will have additional staff in the area at release time.

This is an opportunity to have a discussion with your children reminding them of these precautions while walking to and from school.

Be aware of your surroundings.
Walk with a friend whenever possible.
If anyone approaches you or you feel threatened, report it immediately to a trusted adult.

We know this kind of situation can be alarming. Our students' safety is of the utmost importance and we encourage you to talk with your children.

Time did not permit us to draft, print and distribute this letter on Friday due to early release but we did sent out a notification on the mobile App. It is encouraged that all parents download the free mobile app to ensure parents get information such as this quickly.

If you have any questions or concerns, you may contact me at 206.631.7000.

Sincerely,
Julie Hunter
Principal
by Jack Mayne
Des Moines state Rep. Tina Orwall is the state House sponsor of a measure that would make Washington the first state to raise the legal age for purchasing and possessing tobacco and vapor products to 21.
A news release issued Wednesday by Attorney General Bob Ferguson said companion bills to raise the age was introduced as House Bill 1458 by Orwall (D-Des Moines) and Senate Bill 5494 sponsored by Sen. Mark Miloscia (R-Federal Way).
"We know that tobacco is highly addictive, that most smokers begin to use nicotine in their teens and can later develop tobacco-related illnesses like cancer, emphysema and heart disease," Orwall said. "By restricting use during youth we hope to break this cycle of addiction and, ultimately, save lives."
Miloscia said the action "could drive a major decline in smoking addiction, help save human lives and reduce health care costs."
Washington has long been at the forefront of the fight to protect youth from the dangers of smoking and the state is continuing that leadership role, Ferguson said.
The harmful consequences of tobacco are clear. Smoking kills 8,300 Washingtonians every year, and $2.8 billion in health care costs are directly attributed to tobacco use in the state. Washington state taxpayers pay nearly $400 million in taxes to cover state government expenditures caused by smoking. According to a recent report by the U.S. Surgeon General, over 100,000 of today's Washington youth are projected to die prematurely due to the effects of smoking.
Ferguson said the bill would raise the legal age to purchase and possess tobacco and vapor products to 21, effectively reducing access among younger teens and providing long-term savings in health care costs.
Alabama, Alaska, New Jersey and Utah already prohibit the sale of tobacco products to persons under the age of 19, and some cities and counties have increased their smoking ages to 21.
Highline College will host its first Latino Summit from Feb. 10–11, from 9:30 a.m. to 2:00 p.m.
The two-day summit will bring together students from Highline College and local high schools, as well as members of the community to participate in sessions that address the challenges that Latino students face in the education system.
"This summit will allow the Latino community to come together to celebrate, learn and connect," said Elizabeth Rangel, co-chair of the Latino Summit. "It brings a sense of Latino culture, pride and future to the college, and the visibility that knowledge and education are important to all of us."
The summit will include workshops, speakers and panels designed to provide Latino students with the tools they need for success in higher education and beyond. Guest speakers, which include educators and graduates from Highline College, will share both their professional and personal experiences with attendees.
"The summit shares Latino struggles and success, in our own space, to further develop our personal growth and development," said Cesar Rangel, who is the other organizer of the summit and also serves as the Advisor and Retention Coordinator for the Latino Center for Higher Education at Highline.
The summit is an extension of Highline's commitment to diversity, social justice and multiculturalism for which the college has earned several awards and recognition, including the 2014 Advancing Diversity Award of Excellence from the American Association of Community Colleges. Highline serves the most diverse community in the state, which is mirrored in its student population that includes approximately 70% students of color, 20% of whom are Hispanic/Latino.
Admission to the summit is free, and no reservation is required. For questions or more information, contact Elizabeth Rangel at erangel@highline.edu, or visit highline.edu.
SAVE THE DATE: The 11th Annual Poverty Bay Wine Festival will be held Friday and Saturday, March 6–7, at Des Moines Beach Park Auditorium.
To purchase tickets, click here and save $5 with special early bird pricing!
Proceeds benefit the Des Moines Rotary and associated charities.
Des Moines Beach Park Auditorium is located at 22030 Cliff Avenue South.
The 11th Annual Poverty Bay Wine Festival is proudly sponsored by:
BECOME A SPONSOR
Interested in sponsoring this event?  Your business could join the civic minded businesses above.  Your company's brand will be exposed to thousands for very reasonable rates.  Best of all, your tax deductible investment will help the Des Moines Rotary Club assist the Highline Music4Life program put instruments in the hands of kids who otherwise couldn't afford them.  For sponsorship options and more information, click the button below.  There are a limited number of sponsor opportunities left and they will be snapped up soon.  Thanks for supporting Des Moines Rotary.
The Matt Griffin Y will be co-hosting the Seattle Elks Lodge #92 National Hoop Shoot Free Throw Competition this Saturday, Jan. 24, from 11 a.m. – 2 p.m.
Prizes and lunch provided for all participants.
This event is FREE AND OPEN TO THE COMMUNITY.
Ages 8-13.
No registration required.
Here's more info:
The Elks help to sponsor contestants and their families at a levels of the competition. One boy and one girl from each age group will advance to the district competition. From there they can continue to advance through the state, regional, and national competitions.

National finals are held in Springfield, Massachusetts and one boy and one girl will win a national title. National Champions have their names permanently inscribed in the Naismith Memorial Basketball Hall of Fame and will receive the Getty Powell Award for the best score during finals. These winners and their parents receive a free trip to the Elks National Convention in July.
Read more information about the competition at: www.elks.org/hoopshoot.
For questions about this event, please contact Matt Griffin Y's Director of Youth & Family Programs, Jessica Rojas at jrojas@seattleymca.org or 206-787-1186.
[EDITOR'S NOTE: The following is a Letter to the Editor, written by a Reader. It does not necessarily reflect the opinion of The Waterland Blog nor its staff:]
An invitation to all Highline Community Members:

The Highline School Board and I are hosting a Town Hall meeting this Thursday to answer questions and respond to concerns raised in the community over the past few months. All Highline community members are welcomed and encouraged to attend this Town Hall. We have invited a local journalist to moderate the discussion.

I have personally invited individuals who have publicly expressed concerns about school district leadership, finances and performance. I am hoping they will attend so that we may discuss the issues face to face in a public forum.

I welcome the opportunity to provide community members with the facts about the issues being discussed on local blogs and other venues.

Please join me Thursday, January 22 at 6:00 p.m. in the Highline High School library.

I look forward to seeing you there.

– Susan Enfield, Ed.D.
Superintendent
Highline Public Schools
phone    206-631-3070
email   susan.enfield@highlineschools.org
[Have an opinion or concern you'd like to share with our Readers? Please send us your Letter to the Editor via email. Include your full name, please remain civil and, pending our review, we'll most likely publish it.]
You're INVITED!!! Sitting in my little space at Waterland CrossFit, I watch folks drive by or curiously peek in the windows or "like" a Facebook post, I wonder…WHY AREN'T THEY IN HERE!?!?? I watch my town walking or driving or riding a bike, passing my window and living their lives and I wonder why so many people AREN'T in here. Many folks are, but many more aren't. Why is this? I ponder. A few reasonable answers presented themselves. The first: fear. The second: money. The third: they don't feel invited.
This note is not some thin-veiled, insincere, disingenuine attempt at luring your business into my door. This note is a blatant, hit-you-in-the-head-with-a-hammer attempt at luring your business into my door!!! But, not for the reasons you may think, at least not ONLY for the reasons you may think. Sure, I want/need your money to support my business/life. BUT…and this is a BIG BUT…I also believe that by supporting my business you support YOURSELF. Not only that, you support your community.
As small, local businesses, we rely on local folks for everything. Our hope is that we, in our own unique ways, contribute to a higher quality of life in our community. The only ways we can do this is with your help. We are partners in this. Des Moines is in a crisis of culture. Businesses have left and are leaving. Empty storefronts clutter our main street and a sense of frustration is felt by many.
As we impatiently wait for "someone else" (developers, the City, etc…) to "do something", we overlook the simple fact that we have the power to change what we don't like. By patronizing, supporting and being involved with our local community, we change it. We improve it. By demonstrating that the community can and does support good local businesses, we become more attractive to outside investors. We make it easier for folks to want to bring their businesses here. This is what we want/need and a good investment is what "they" want/need. We create a win/win.
While not attempting to speak for all of my local business friends, I think I can safely say that "YOU'RE INVITED!!" Check us out!! If we have something you need, buy it from us. We try to improve your community experience by offering what we have. We are partners in creating the community we want to live in.
Speaking specifically to my business, each day my folks are moving around this town. They are running, jumping, carrying something down the sidewalks and improving their lives. This inspires me. And with a lack of things to feel very good about in Des Moines, I hope this is a departure from the empty, shabby storefronts or smokers tossing their butts on the sidewalks in front of our bars. It represents that good things are possible. And this IS a good thing. And, "YOU'RE INVITED!!" to participate!! Talk to me about what we do if you're uncertain if it is for you, but interested. I have "special deals" for those with money concerns. Ask me. And please know that you are truly invited. This is not an exclusive club. It is for everyone.
So, while I thank you for supporting our local business folks as you do, I ask that you do more. Together we can change this town in the ways we want it to change. Together, we are powerful. You're invited…
–Dave Markwell
Waterland CrossFit- owner/coach
206-271-8100
waterlandxfit@gmail.com
www.waterlandcrossfit.com
Press "Play" button to view/hear the live, local weather stream.
by Chris Scragga
Puget Sound Weather Geek
Good Weekend everyone!
Mother nature sure must hate weekends, because we're going to get slammed with heavy rain and blustery winds this Saturday and Sunday.
A strong system will traverse into the region with access to a large source of warm subtropical moisture from Hawaii. This all spells out some substantial rainfall for the region. The mountains will see 2-4″ of rain and the lowlands (us) will see 1-2″.
We'll first see some light rain drops falling Saturday morning but the heavier showers will make their appearance late in the day. The heavy rain will make a march from the south and all of western Washington should be in the wet by about 8PM Saturday evening.
The next element of this storm system will be the possibility of some high winds. As the parent weather system landfalls on Canada, another surface low may develop and impact Vancouver Island. This scenario would create moderate winds for most of western Washington late Saturday night. This won't be a particularly damaging storm, but winds may gust to 40mph in some exposed locations.
By the time the Seahawks vs. Packers playoff game rolls around (Noon Sunday), the weather should be calmed down a little, but a few scattered showers with a couple gusts of wind may still be in the picture.
Enjoy your mostly indoor weekend, and Go Hawks!
For the latest local weather, be sure to follow the Puget Sound Weather Geek:
Thanks for visiting! If you have any comments, suggestions, or feedback please email me at info@pswxgeek.com
The King County Sheriff's Office is reporting that at 5:30 p.m. Friday night (Jan. 16), a SeaTac deputy attempted to stop a Honda that had been reported stolen to Tukwila Police.
The stolen car didn't stop and fled west on South 200th Street from International Boulevard. Pursuing police cruiser speeds reached 60 miles per hour.
At South 200th and 8th Ave South in Des Moines, the suspect collided with another vehicle in the intersection.
The pursuit lasted approximately 90 seconds.
Police say that the suspect – and lone occupant of the stolen car – fled on foot and escaped.
The car he hit was occupied by an adult male and two children. The children were uninjured, but the male driver had serious injuries and was transported to the hospital.
A K9 track was attempted with negative results.
Detectives from the Major Accident Response and Reconstruction (MARR) Unit are conducting the investigation.
There is no description of the suspect.
Last week, I checked a to-do off of my list. After several months of dancing with emotions which ranged from annoyed to outraged, I spent an hour out of my day and cleaned up a crappy looking property in my town. The area outside of our closed Mexican restaurant, Lago Azul, has become a magnet for trash and blowing leaves and bad feelings regarding loss and potential and lack and disappointment and hope. It's been ugly and represented ugly things to me. In short, it bugged me.
While doing my little clean-up and feeling a little indignant and self-righteous about my efforts, I conjured up words of service and community and difference-making. In fact, I wrote a whole different column in my head while raking some leaves.
While feeling the heat of my own hands patting myself on the back, I remembered that I had been annoyed and outraged for a long time before I took any action. I stand as a pinnacle of nothing, except maybe procrastination. Eventually, I got around to it, which is nice, but stand as a testament to civic action and community improvement, I cannot.
Personal development genius, Jim Rohn stated that in life "we must all suffer from one of two pains: the pain of discipline or the pain of regret." I largely believe this to be true. As I reflect upon my long-suffering relationship with the shabby lot in my town, I see that had I the discipline to address the issue earlier, I would have saved myself several months of bad-feelings.
This is a good lesson for many things. Jim also mentions that "discipline weighs ounces, but regret weighs tons…" I get this message. The weight of an unfinished obligation is heavy. It is way better to simply suck it up and do it, than to worry about it. Life is littered with these chores. Knocking a few of them off the list is time well spent. A mind free of this weight is a mind free to think important things. And life is way more fun thinking important things that we like to think about than beating ourselves up over unfinished business. So, as the great philosopher, Nike, says, "Just Do It." We rarely regret this…
[EDITOR'S NOTE:"Feel Good Friday" is a regular column written by Des Moines resident Dave Markwell, whose first book is called "A Feel Good Life" (buy it on Amazon here). Dave also extols to all neighbors: "Enjoy where we live. Put your feet on the pavement and truly feel how great it is to live here!" Also, you can "friend" Dave on Facebook here. Or work out with him at his exercise company Waterland CrossFit!]
WLB Real Estate Sponsor Berkshire Hathaway Home Services Northwest's Open House – set for this Saturday, Jan. 17 (you won't miss the big game!) – is an absolutely gorgeous 2002 Craftsman home with Lot A Normandy Park Beach Rights!
This home is one of JK Peterson's Masterpieces and features a gourmet kitchen with granite countertops, spacious family room off kitchen with beautiful sandstone gas fireplace, and nice large dining room.
The master suite lives up to its name with a 5-pc. master bath, sitting area and lovely deck.
Outside you will see an immaculately manicured landscaped yard, and dont forget to check out the enormous 3 car garage.
Here are some pics (click images to see larger versions/slideshow):
Here are the details:
WHAT: Berkshire Hathaway HomeServices Northwest Open House
WHEN: Saturday, Jan. 17, Noon – 3 p.m.
WHERE: 1938 SW 170th Street, Burien, WA 98166
INFO:
List Price: $685,000
MLS Number: 709070
Bedrooms: 4
Bathrooms: 2.75
Year Built: 2002
Approximate House SqFt: 2,990
Approximate Lot SqFt: 10,400
Site Features:
Bath Off Master
Dble Pane/Strm Windw
Dining Room
Jetted/Soaking Tub
Security System
Walk-in Closet
Fenced-Fully
Gas Available
High Speed Internet
Patio
RV Parking
Sprinkler System
Marketing remarks:
Absolutely gorgeous 2002 Craftsman home with Lot A Normandy Park Beach Rights.

This home is one of JK Peterson's Masterpieces and features a gourmet kitchen with granite countertops, spacious family room off kitchen with beautiful sandstone gas fireplace, and nice large dining room.

The master suite lives up to its name with a 5-pc. master bath, sitting area and lovely deck.

Outside you will see an immaculately manicured landscaped yard, and dont forget to check out the enormous 3 car garage.
Click here to see the full, detailed listing.
Click here to view all of Berkshire Hathaway's Open Houses.
[EDITOR'S NOTE: The following is a Letter to the Editor, written by a Reader. It does not necessarily reflect the opinion of The Waterland Blog nor its staff:]
January 14, 2015

Dear Highline Community:

As your elected school board, we are concerned about the recent repetition of misinformation and misstatements of fact regarding school district budgeting and operations. We want to give you the facts on two frequently repeated, but inaccurate statements.

Superintendent's salary: The school board's most important job is to hire an excellent superintendent, and we take this responsibility very seriously. In 2012, the school board launched a national search for a new superintendent and selected Susan Enfield as the best person to lead our schools. We chose a leader who is highly respected in her field and recognized as an outstanding education leader on regional, statewide, and national levels. We made the right choice for Highline, and we remain as supportive of Dr. Enfield today as when we hired her.

Superintendent Enfield was hired at a salary of $220,000 per year. Dr. Enfield did not receive a raise at the end of the first or second years of her contract. This year, when her contract was extended to 2017, she was paid $5,000 for extra days worked, and she received a $3,600 annual stipend due to her doctoral degree, a benefit afforded to all administrators with doctoral degrees. This salary is in line with other school districts in the Puget Sound region. I want to state for the record that the school board has never considered nor approved a $75,000 pay raise for Dr. Enfield.

Last year, a reporting error resulted in a much-inflated salary figure appearing on a document posted on a state website. This led to a news story naming Dr. Enfield as the top-paid superintendent in the state – a story that was inaccurate and has since been corrected by the news organization that reported it.

District communications: The school district's communications budget, identified by state reporting codes as "Public Relations," funds a comprehensive effort to engage and inform families and community members about our schools. This budget pays for the district's website, community meetings, emergency notification system (Robocall, text, and email), informational materials for students and parents (and translation into the many languages spoken in our district), online tools for parents and students, and annual and quarterly reports mailed to all households in the district, an important tool for holding the district accountable to the public. In the 2014 budget year, this budget received a 13 percent increase to pay for new communication tools, including the mobile app, which helps parents access school and student information quickly and easily, and a much-improved emergency notification system with text and email capability. There is no automatic annual increase to this budget. In some years it may be increased to pay for communication improvements; in some years it has significantly decreased.

We understand that voters and taxpayers have questions about how public dollars are spent. The school board strives for transparency, and we welcome the opportunity to answer questions about how our schools are funded.

We invite all those with questions and concerns to attend our Town Hall meeting or participate in our Telephone Town Hall. Here are the details:

Town Hall Meeting – Thursday, Jan. 22, 6 p.m., Highline High School
Telephone Town Hall – Tuesday, Jan. 27, 7 p.m. (all residential phone numbers will be called, and you will be invited to stay on the line to participate.)

We thank you for the opportunity to answer your questions and set the record straight.

Sincerely,
Bernie Dorsey, President
Highline School Board
[Have an opinion or concern you'd like to share with our Readers? Please send us your Letter to the Editor via email. Include your full name, please remain civil and, pending our review, we'll most likely publish it.]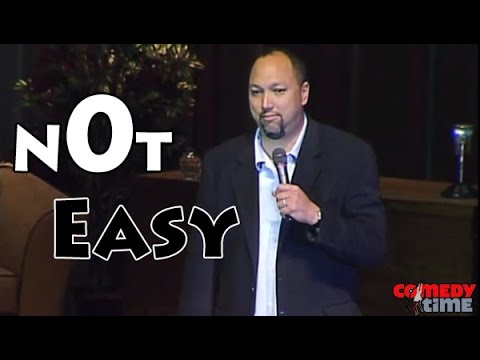 by T.M. Sell
Kermet Apio's comedy career began at an early age.
"Sesame Street went national when I was 5," he recalls, and with it the meaning of his name.
"I found that if I could make a joke first, I could disarm it," he said, and a comic was born. And jokes about his own name ("Hey, frog boy!") remain a regular feature of his routine.
And that is Apio's standard approach to comedy – he takes people in to his otherwise ordinary life and makes fun of himself, and thereby us, and let's us know we're all in the same boat.
Such as his now retired jokes about his soon to be retired purple Taurus station wagon.
The wagon soon will be donated to charity. "People would wait for me after shows and be amazed that I actually drove that," he said. "People took pictures with me and the Taurus."
Apio largely is the guy with the Taurus – married, a couple of kids, a normal suburban life near Seattle. And it informs his comedy at every step.
"It's a tricky thing," he says of deciding what material to perform and what to put away.
"I was relatively clean," he said of his start. "I made a decision to keep working that way."
Now, it's what audiences expect.
"I always try to have a sense of who the audience sees me as. No matter who the comedian is, they (audience members) want them to be consistent."
Good comics, he says, know that.
"They all have a consistent voice, no matter the premise," Apio says.
So that means he's careful with what, for him, might be edgier material, and profanity doesn't go beyond the occasional "damn" or "hell."
(And if you think that sounds tame, there's at least one live theater group in Seattle that doesn't perform anything with even those words in it.)
"There are things that sit in my notebook for years. As a headliner, if I do a joke that bombs, I worry about that."
He doesn't suffer too many bombs.
Apio got his formal start in comedy in the 1980s. He had moved from Hawaii to Seattle to attend the University of Washington in 1985, and by 1989 was working at United Airlines and living in SeaTac.
A co-worker was working some open-mic nights. Apio tagged along a couple times and soon gave it a try himself.
By 1991, he was a full-time stand-up comic.
"It was relatively quick," he said. "I wasn't sure I wanted it to be a long-haul gig."
But after passing his self-imposed two-year deadline, Apio stuck with it.
"I had this idea that I would do it until I was 25 and then grow up," he said. Instead, he grew into it.
Poking fun at himself tends to ingratiate him with the crowd.
"My humor is self-deprecating," Apio says. "It's a great way to connect with audiences."
But, he adds, art and humor tend to come from pain.
"I think that is true for many, many comics," he says.
Which leaves one of the nicest, warmest comics you'll ever see making people laugh at a time when public discourse has become increasingly charged and unpleasant. Particularly on social media, people are willing to say things that were largely banished from public conversation 30 years ago.
"You don't have to look at their eyes," Apio says of social media. "You can push send and put your phone in your pocket and never know how much you've hurt somebody.
"With the interactions we have today, there's no cost. You don't see where it hits," he added. "Comedy still depends on that direct relationship – me looking into your eyes."
But now, people can't discuss politics without veins bulging in their foreheads.
"We've become so polarized that we can't talk now," he says.
Apio said he's tried to "ramp it down" on social media, "except in election years I find it ramping up."
And as anyone who's expressed an opinion on social media knows, that invites comment – and insults.
"People say "You're just a crazy liberal," he says. "I might be. But what I attack is hypocrisy. When what your representatives are saying is hypocritical, you should be angry too."
And so Apio finds himself in the role of comedy medic, letting people in and healing them up for when they see someone who doesn't look like them, or disagrees with them.
Apio describes a conversation with someone once who pointed out how Richard Pryor simultaneously cracked the lid on another world for many young white people, but also let them know that he, like they, had experienced all the same joys and fears of childhood.
"Here's a door you can look into," Apio says. "It's related to you on a level you can see. Instead of preaching about race, he was helping you see 'I can see how he feels.'"
A joke Apio has told in the past revolves around the reaction of some young white folks unable to comprehend his being from Hawaii. Apio said he told them about picking sugar cane in the back yard and his mother weaving a grass skirt for his sister's prom date.
It's a very funny bit, but also, if you think about, very painful. That joke doesn't happen unless somewhere, people have said inane things to Apio because he's Hawaiian. At the same time, it reminds the audience to avoid saying idiot things to people with different skin color.
"I don't know if I'm educating," Apio says. "What I'm trying to do is to relate."
Most of the time, people are OK, Apio says. He's performed at the Medora Wild West Show in North Dakota – not the most diverse edge of the country — and loved it.
Tricky venues are about venues, not about geographic locations. Such as sports bars where they don't turn the TV off, or bars where the patrons send you shots from the floor and expect you to slam them on stage.
"I'll work an early show different than a late show," he says. "Friday late shows can be pretty tricky. They've been up since 6 a.m. and they've been drinking since happy hour."
Apio has been happily busy doing stand-up the last few years, but still has dreams of bigger projects, although not necessarily as the headliner.
"Who knows where it's going to go?" he asks. "When you're 47, doors start closing. But I would be perfectly happy to be the guy who creates something.
"If I have a script about Hawaiian guys, find a handsome Hawaiian guy in his 30s. I don't have to be the star."
He worries that what he would like to do might get watered down in the evenly sliced, white-bread world of mainstream entertainment. Still, he would gladly follow the long line of funny comics who have cashed in on middling sitcoms.
"I have no problem with the bad sitcom," Apio says. "If they want me out front, I'll be there."
Even that's risky. The powers that be in television land are unforgiving.
"When the sitcom fails, they move on," he says, leaving the comic to pick up the pieces of her or his career.
But he doesn't bemoan his career or its occasional hardships.
"A challenge in comedy is nothing compared to the challenges most people have at work," he said. "When I look at the big picture, I'm rather lucky."
To learn more about Kermet, visit http://www.ikerm.com/HOME.html
Families, community members, and staff are encouraged to attend upcoming community meetings about Highline Public Schools' proposed levy and bond measures on the Feb. 10 ballot.
Renewal of an Educational Programs and Operations Levy would pay for basics such as teachers, books, buses and other essentials not fully funded by the state.
The bond would replace the district's two oldest schools, build new schools to accommodate growing enrollment and lower class sizes, and make critical repairs and technology upgrades district-wide.
For details on the meetings, visit http://highlineschools.org/communitymeetings
Meeting participants will:
Learn the facts about the proposed levy and bond measures.
Learn how the bond proposal was modified based on community input.
Have the opportunity to share concerns and have questions answered.
Community Meetings are schedule for:
Wednesday, January 14
6:00 – 7:30 p.m.
Highline High School cafeteria
225 South 152nd Street, Burien
Thursday, January 15 (primary focus: Des Moines Elementary replacement project)
6:00 – 7:30 p.m.
Des Moines Elementary School cafeteria
22001 9th Avenue, Des Moines
Tuesday, January 20 (primary focus: new middle school at Glacier site)
6:00 – 7:30 p.m.
Cedarhurst Elementary School
611 South 132nd Street, Burien
Wednesday, January 21 (primary focus: new middle school at Manhattan site)
5:00 – 6:00 p.m.
North Hill Elementary School
19835 8th Avenue South, Seattle
Community Town Hall
The community is also invited to a Community Town Hall. Participants will join Superintendent Susan Enfield and School Board members for an open public dialog about district finances and the bond and levy measures on the February ballot. Attendees are invited to come with their questions and concerns, so the district may respond.
Thursday, January 22
6:00 – 7:30 p.m.
Highline High School library
225 South 152nd Street, Burien
Spanish interpreters will be available at all events.
To learn more, visit www.highlineschools.org/levy and www.highlineschools.org/bond.
EDITOR'S NOTE: This report was updated on Tuesday, Jan. 13, 2015
by Jack Mayne
The Highline Citizens for Schools has filed a complaint with the Washington Public Disclosure Commission claiming the opponents to the narrowly-defeated bond issue failed to properly file as a political action committee, which it denies.
The bond issue last November fell less than 1 percent short of passage, or by a margin of only 215 votes, failing to reach the state required 60 percent approval.
Lois Schipper, president of the Highline Citizens for Schools, said in a telephone interview with The B-Town Blog on Monday (Jan. 12) that she had been informed by the Public Disclosure Commission (PDC) only last Friday (Jan. 9) that it had accepted her group's challenge. It took several phone calls and follow-ups to get the complaint acknowledged by the commission, she said.
On Tuesday, by telephone, Philip Stutzman of the Public Disclosure Commission said the complaint is dated Oct. 7, but was not found until much later, leading to the acceptance of the complaint. Schipper said her committee first filed a complaint on Oct. 7 and followed up on Nov. 30 but did not get official word of its acceptance until last week, she said.
Stutzman said he could make no comment on the nature or specifics of the case while it is pending, nor could he comment on the timing of a decision.
The Highline Citizens for Schools (HCS) charges Sensible Spending on Schools (SSOS) with illegally operating a campaign to defeat Highline's capital improvement bond on last November's ballot, and never filing financial records with the state, as required by law.
'Smear Campaign'
Schipper said that Stutzman, PDC director of compliance, said the SSOC is accused of "failing to register and report as a political action committee in its efforts to oppose a Highline School District bond measure."
On Tuesday, Jan. 13, Stutzman said he had never talked directly with Steele but the information comes from the boilerplate letter sent accepting the complaint.
Sensible Spending on Schools denied the accusation. Its' leader, Karen Steele, said the charge was "a smear campaign to try to discredit those who oppose Proposition 1 and a public relations attempt … to gain more notoriety in the media."
Karen Steele of Sensible Spending on Schools (SSOS) said she has received a request from the PDC for more information on SSOS, "which we are complying with."
"As originally directed by the PDC, we are registered with the Washington State Department of Revenue. All donations received are in a segregated account and every penny received or spent is detailed and accounted for.
Stutzman could not comment because the case is now ongoing before the commission.
"There has never been an attempt on the part of SSOS or anyone working to defeat the School Construction Bond, Prop 1 to deceive anyone. I am confident that once the facts are revealed, it will be obvious that Lois Schipper and her group are resorting to dirty politics to account for why the School Bond failed in Nov. She was mortified that there was any opposition at all and how dare the public disagree."
Law requires disclosure
State law requires individuals and groups that engage in political campaign activities to report revenue and expenditures as public records, so voters know who is backing or opposing measures and candidates, Schipper said.
"SSOS is hiding information from voters and violating the principle of free and fair elections," she said. "It is time for SSOS to come out of the shadows and let voters know who they are and what they stand for."
If passed, the bond would have replaced deteriorating, out-of-date buildings with safe, modern schools; built two additional schools to relieve increasing overcrowding and make room for lower class sizes; and funded desperately-needed repairs and upgrades to schools across the district.
A new measure is now slated for another vote on the Feb. 10. It is a similar bond proposal, trimmed by $9 million, along with renewal of the district's Educational Programs and Operations Levy, which pays for basic education needs not fully funded by the state.
Schipper said Highline Citizens for Schools has filed all required records with the PDC.
The Highline Historical Society will be hosting a "Now and Then" presentation by popular documentary photographers/historians/authors Paul Dorpat and Jean Sherrard on Saturday, Jan. 24, starting at 2 p.m. at SeaTac City Hall.
Dorpat has written his popular column for The Seattle Times' Sunday magazine since 1982, and has published a dozen books, including three volumes of regional now-and-then photographic comparisons drawn from his column, and "Building Washington," an illustrated encyclopedic study of the state's historical development that he co-authored with Genevieve McCoy. Dorpat's collaboration with Jean Sherrard began in 1999 with the production of bumberchronicles, a video history of Bumbershoot, for KCTS-9. In 2004, Sherrard began helping with the "now" photographs for Dorpat's column.
This program is free to Highline Historical Society members who can show their current membership card. An $8 donation is requested of all others.
SeaTac City Hall is located at 4800 S. 188th Street in SeaTac.
Parking is free.
For more information, visit www.highlinehistory.org.
A full screening of the locally-produced film "The Maury Island Incident" to benefit the Des Moines Historical Society will be Wednesday night, Feb. 11 at Mt. Rainier High School.
Filmmakers will also do a special presentation beforehand called "J. Edgar Hoover and the Maury Island Incident," along with an audience Q&A.
"The Maury Island Incident" is a 30-minute film that tells the forgotten, tragic story – taken directly from declassified FBI documents – of Harold Dahl's June 21, 1947 UFO sighting near Maury Island, and the first reported 'Man In Black' encounter that happened to him the very next day.
The movie – which was shot in Des Moines, Burien, Tukwila and off the shores of Maury Island during the summer of 2013 – had its world premiere at the Big Island Film Festival, and its North American premiere at the Seattle International Film Festival.
It has also screened at the Port Townsend, Burbank, Local Sightings, International Family, Tacoma and Gig Harbor Film Festivals, where it won an Audience Choice Award for "Best Narrative Short."
It was also awarded the competitive Washington FilmWorks Innovation Lab funding during production, and special episodes premiered as IndieFlix' "first original series" in August, 2014.
Directed/Produced by Scott Schaefer from a script by Writer/Producer Steve Edmiston, it features Seattle-area actors Tony Doupé, Allen Fitzpatrick, John Patrick Lowrie, David S. Hogan and many others. It was Executive Produced by John White, and Produced by Scott and Laura Beth Peterson and Danny House.
Here's a brief review from noted paranormal/UFO radio host Clyde Lewis:
"The tension in this film is so thick you can cut it with a knife. The Maury Island Incident captures a moment in time long forgotten by most UFO researchers. It also reopens those Cold War feelings that are nothing but a forgotten memory in the post 9/11 era. Bravo!"
Here's a trailer:
The Maury Island Incident Trailer #1 from The Maury Island Incident on Vimeo.
BUY TICKETS ONLINE
Tickets are $10 each and proceeds benefit the DMHS – buy tickets online here:
http://www.eventbrite.com/e/fundraiser-screening-of-the-maury-island-incident-for-the-des-moines-historical-society-tickets-15260974987
Yesterday was a long day. It was a day filled with stress, emotion, busyness that goes nowhere, and feelings of lack and fear. These days happen. Having had enough of them, I understand that they pass. Knowing this doesn't make them fun, but does allow for a little hope. And a little hope is all we need some days…
My hope yesterday came in the form of a lively and rich conversation with one of my smart and thoughtful CrossFit members. Sometimes a conversation that takes one's mind off of auto-pilot and requires a little effort expands us. It makes us bigger and reminds us through our participation that we are already bigger and capable of big thoughts in a world that sometimes tries to shrink us to its size.
Upon my arrival home from a long day, I entered my living room to witness BOTH of my kids doing their homework on the couch. Their heads were down in focused effort as they greeted me with the obligatory, "hey, dad".
Not wanting to disrupt this lotto moment, I began quietly preparing dinner. Earlier in the day, I had marinated some pork chops, so I stepped out on our deck to put them on the grill. It was cold so I had my heavy coat on. In my pocket, I had Jimmy Buffett playing on my phone helping to keep me warm.
As I fed the dogs and flipped pork chops, my life began to feel pretty good again. Then, as I looked through the kitchen window from the deck, I saw my son chopping broccoli. This is significant in that I only had to ask him once. Normally, a task like chopping broccoli would require at least three "asks" followed by a threat…minimum. Sooo….this was nice to see.
Through the same window, at the same time, I saw my daughter practicing piano. I could only see her head over the pony wall upstairs where the piano sits, but that was all I needed. In one single frame, I had my son doing something I requested and my daughter doing something she should, without request. It was the moment when my feet came back to the ground and my world felt as perfect as it ever gets.
In life, we spend a lot of time and effort in work and worry polishing things. We dote and dance and stress and strive for things to be better. For all our efforts at scrubbing and shining, some days are just going to be dull.
Life is an untidy business. And I kind of like it that way…This morning as I took my dogs outside for their constitutionals, I stood in the darkness and fog and thought about my long-lost dad and felt like crying. Reflecting on this moment I realize that, though they may lack some of the luster we think we'd prefer, these soft, unclean moments with our soul exposed and our truth clear contain things more valuable than shine…
[EDITOR'S NOTE:"Feel Good Friday" is a regular column written by Des Moines resident Dave Markwell, whose first book is called "A Feel Good Life" (buy it on Amazon here). Dave also extols to all neighbors: "Enjoy where we live. Put your feet on the pavement and truly feel how great it is to live here!" Also, you can "friend" Dave on Facebook here. Or work out with him at his exercise company Waterland CrossFit!]