By Greg Wright
Early in the week, Colin Cowherd did an amazing takedown of a Minnesota fan who wanted to argue that Sunday's game came down to mere luck. I wouldn't have been as vicious as Cowherd was, but there's a certain truth to the maxim that you make your own luck. As in, What do you do with an early snap that bounces off your shoulder pad?
Sheil Kapadia tweeted this still from the game on Sunday, and it says a lot:
If you were in Wilson's position at that moment, would you be thinking, "Now's the time to make a play!" or would you be thinking, "Holy $#*@!" and go fetal around the football?
But there are a couple of technical things going on with this play that analysts haven't talked about this week–technical things which will be keys in tomorrow's game at Carolina.
The first of these is "containment."
Everybody in the Universe knows by this time that Russell Wilson is one of the most elusive and dangerous backfield runners on the planet. One of the things you have to do to limit the damage is contain him–which is precisely what did not happen on this play. With five defenders running free at the 12:59 mark in the 4th quarter, there's no way Wilson should have been able to avoid a sack.
But the Vikings "lost containment." Check out the combined effect of Captain Munnerlyn's fumble-and-sack lust and Wilson's quick reflexes. He is too quick to the ball, and does not "break down" in approaching Wilson, leaving himself vulnerable to Wilson's Houdini-like reflexes:
Containment is something we were drilled on even in high school–and I distinctly remember one Friday night under the lights at Tahoma when I lost containment in very similar circumstances. On the last play before halftime, we had forced Tahoma to punt; I was lined up at left DE, and my responsibility on the play was, yes, containment. As with Jon Ryan's first punt Sunday, the snap was bad and, as with the above early snap to Wilson on Sunday, the ball was rolling around loose on the field. All I had to do was… get to it before the punter did.
No! All I had to do was maintain containment. That was my assignment. The punter immediately retrieved the ball, saw that I had broken containment (just as Munnerlyn did on Sunday with Wilson), and quickly scooted around me to head downfield. To make matters worse, I slipped and fell while reacting to the punter's cut around me.
But that wasn't the end of the play. I jumped back up and, determined to make up for breaking containment, saw that the left side of the field was opening up for the punter's long run toward the endzone. I took a good pursuit angle away from the pack and cleanly intercepted the punter 40 yards downfield for a devastating tackle and forced fumble.
Which brings me to the other key on this play: several of the Vikings gave up.
Let's walk through this, shall we?
Note the horrific effect of Munnerlyn losing containment in the screenshot below. Not only does he allow Wilson to scoot around around him, the other four Vikings now have to go through Munnerlyn to get to Wilson, who, with one deft move, has turned a 5-to-1 deficit into a 1-on-1 footrace.
Now take a look downfield just before Lockett catches Wilson's pass:
Griffen (97), Joseph (98), Munnerlyn (24), and others, having failed to chase down Wilson, are already starting to give up on the play while several of their downfield teammates (to the right of the shot) are belatedly racing back to the wide-open middle of the field.
Hardly a second later, with Lockett having barely gotten through his first move, Joseph has given up on the play entirely:
Just a couple seconds after that, as Lockett nears the sideline, Griffen has also given up on pursuit though he trails the play by only five yards:
Safety Harrison Smith (22) seems to be about the only Viking practicing sound pursuit technique on this play, and giving 100% until the whistle blows. Everyone else has gotten caught up in the panic of the early snap and the "Aw, crap! There goes Wilson again!" emotion of the situation.
Precisely what you cannot afford to do in championship-caliber situations. You cannot give up, and you cannot stop chasing plays downfield. Just ask Ahtyba Rubin, Seattle's 300-pound DT who not long after this recovered Adrian Peterson's fumble fifteen yards downfield–a fumble recovery that turned into the winning field goal. Moments such as these put Seattle in a position to win on Sunday, not luck.
And it's moments such as these that will determine the outcome of this Sunday's game, too.
For Seattle to win, they will need to stay disciplined and maintain containment on Cam Newton–and they will need to play through to every whistle. Every mistake, and every response to every mistake will matter 100%.
By Greg Wright
In a carbon-copy conversation from a year ago, the Seahawk D has been a popular topic in the press this week. And why? It's simple.
The Seahawks have allowed the fewest points to opponents four years running. It's almost entirely unheard of in the history of the game, and supposedly impossible in the "salary cap era."
One particularly pleasing element to the conversation is that the offense is getting some love, too. One of the ways that teams can keep opponents from scoring points is by playing keepaway–by winning the time-of-possession battle and scoring plenty of points of their own. And as I've noted in recent weeks, the Seahawks have been doing that. What's different this year, as plenty of other journalists have noted, is that the Seahawks now post a top-tier offense which has set a variety of club records.
Now, does that diminish what the defense has accomplished? Not entirely. There is, however, that yards-yielded-per-minute-of-possession issue I noted a couple weeks ago. As we saw in the Rams game, the Hawks are now most vulnerable when the offense falters because the defense seems to have more trouble getting the opposing team off the field than they have in the past. Two years ago, the Seahawks could lose the time-of-possession battle and still win the game. Not so likely now.
What's really amazing nonetheless is that the Hawks' defensive stats have been accomplished this year in spite of the fact that the D is no longer a surprise to the rest of the league. After four years, other teams know the formula for beating the Seahawks D–being patient with the short passing game, and exploiting seams in middle-of-the-field zone coverage. And yet only a handful of teams have been able to leverage that knowledge… and only one, Pittsburgh, was able to to do that consistently through four quarters of play. And still the Seahawks gave up fewer points than anybody else, even with Chancellor missing almost half the regular season. Remarkable.
And yet… you can see that Seattle's post-season numbers (the Super Bowl season aside) don't really match up to the regular-season stats. That's natural, to a degree, as the level of competition is stiffer in the playoffs. But if the Hawks are going to make a serious run at four road victories and a Super Bowl win this postseason, they're going to have to find ways to get the lead early and keep it. Coming from behind on the road is a tall order.
By Greg Wright
There are plenty of interesting topics I could be writing about this week.
I could write about how Seattle's offense will be challenged by the loss of Luke Willson and J.R. Sweezy to concussions.
I could write about Seattle proving me wrong last week and managing to lose to the Rams despite the D giving up only 200 or so yards and winning the time-of-possession battle.
I could write about Seattle ending it's Wilson-era perfect streak of having a lead in every game, coming just two games shy of four perfect seasons in that regard.
I could write about Pete Carroll's penchant for really poor choices on challenge flags.
I could write about the Hawks missing out on re-signing Red Bryant, and instead having to face him in Arizona this week. (Or talk about the motivational factor of returning to the scene of the OYFF–One-Yard February Fiasco–which ended the Super Bowl.)
I could cover even the really super-obvious stuff like potential playoff matchups, or Russell Wilson's durability.
I could write about those things, and others, but most of the really print-worthy topics this week have been thoroughly hashed out elsewhere.
But this column is about the things everyone else is glossing over. So I'd just like to ask the questions: Is Russell Wilson playing hurt? If he is, will it matter?
Consider the following sequence at the close of Seattle's first drive of the Third Quarter Sunday. On an aborted passing play, Wilson attempted his usual pirouetting escape from on-rushing linemen only to spin directly into the arms of William Hayes. He still almost evaded Hayes, but Eugene Sims piled on to drive Wilson to the turf, directly onto his right kneecap.
Immediately after, Wilson did not bound up from the ground as he is wont to do, though Hayes and Sims did. Nor did he reach up to Sweezy or Bailey for a hand.
Then, uncharacteristically, Wilson grabbed his kneecap with his right hand.
The look on his face even says, "Uh-oh."
Am I reading waaaayyyy too much into this 10-second sequence? Probably. After all, Wilson threw that magnificent TD pass to Baldwin on the very next play, and his scramble on the TD pass to Kearse at the end of the game was pretty nifty, too.
Still… Wilson did not strike me as entirely comfortable for the remainder of the game after that sack, his timing being just a hair off on several passes that could have been the difference between losing and heading to OT. So I had another look at the second half of the game this week. I didn't see Wilson limping into the Fourth Quarter, wincing in pain, or engaging in further knee-grabbing.
He did, however, reach down to massage his right quad several times during subsequent drives, something I've not noticed him doing before. That, might have just been attempts to wipe rain off the palm his right hand, but I'm thinking not.
Wilson is a tough bird–just like Matt Hasselbeck was with Seattle. And we know for sure that Hasselbeck twice finished out seasons with injuries that he didn't let on about. It's quite possible that Wilson's knee is in fact hurt, but he's just soldiering through.
What effect would that have, if it were true?
Well, we wouldn't see Wilson scramble as much (anyone but me notice that in the late going Sunday?), Bevell won't call many bootleg or read-option plays (check), and Wilson's accuracy will be a little off because he won't be able to push off from his throwing leg as well (check).
But those are just the reasons I think he's playing injured. Sunday was no proof. There were a lot of elements off in that game.
But with the Cardinals' mad-dogs turned loose on Wilson and Seattle's short-handed, porous O-line this Sunday, I think we have cause for legitimate concern.
---
I've gotta say, this is gonna be an ugly week. The Hawks will be motivated… but so will the Cardinals. Unless the D can turn in a big-play bonanza this week, Seattle doesn't stand a chance. The offense is missing too many working parts.
Seattle 18, Arizona 35.
After two Super Bowl appearances in a row, everyone's paying attention… yet even with all the scrutiny, it seems that there's always some key issue that's getting glossed over. It's the elephant in the locker room, if you will, and gosh darn if I'll let that ride. Join us on Saturday mornings for a little closer look at our NFC West Champions.
By Greg Wright
It's kind of comical reading Boling and McGrath at the Trib as they cover their tracks after prematurely jumping off the bandwagon a few weeks ago. Now, in the wake of the Seahawks' literally historic offensive output the last five games, they're somehow using the "turnaround" as evidence that they were actually right all along.
Boling, for instance, is now singing Darrell Bevell's praises as if he has always known what Bevell was capable of.
McGrath, almost unbelievably, points to the Pittsburgh game as a turning point for "a team that had no chemistry at all."
Really? Just because you'd given up on the team you can claim they had "no chemistry at all?" What's different? Are you suggesting that losing Graham, Lynch, and Rawls has actually been good for team chemistry? If so, provide some evidence.
Do you guys not even pay attention to the quotes you include in your own articles? The players and coaches themselves are all saying the same thing: nothing has really changed. It's just that they're now making the plays that they weren't making before. The schemes are the same. It's just the outcomes that are different. When you've had a lead in the 4th quarter of every game you've played, you've not been that far away–perhaps just a few more quarters of experience and practice–from blowing open every contest.
So here's the real Top Story. And don't get me wrong when I say this; remember when I said just a couple weeks ago that there's really nothing to complain about with these Seahawks. They may not be as dominating as the Super Bowl Championship team, but this is awfully good football we're getting to watch.
But if there is an elephant in the locker room, it's the fact that the defense is really the team's weakness right now. And in a not-so-insignificant way.
Think about it: If your own team is putting up 30+ points of offensive output each game, what does that imply about time of possession? How many fewer opportunities will the opposing team get to put up points and yards?
To put it another way, how effective can an overpowering offense be at masking the shortcomings of your defense?
To put it yet another way: If the offense were not controlling the ball as well, how many yards per game might the D actually be giving up?
Well, let's take a look.
Against Cleveland, Seattle won the time-of-possession battle 34:33 to 25:27. In giving up 230 yards, Seattle's D yielded 9 yards per minute.
Against Baltimore, Seattle won the time-of-possession battle 35:43 to 24:17. In giving up 302 yards, Seattle's D yielded 12.4 yards per minute.
Against Minnesota, Seattle won the time-of-possession battle 35:10 to 24:50. In giving up 125 yards, Seattle's D yielded 5 yards per minute. That was a pretty dominant performance.
Against Pittsburgh, Seattle actually lost the time-of-possession battle 28:00 to 32:00. In giving up 538 yards, Seattle's D yielded almost 17 yards per minute. That's terrible!
Against San Francisco, Seattle dominated the time-of-possession battle 37:39 to 22:21. In giving up 306 yards, Seattle's D yielded 13.7 yards per minute. Against San Francisco.
Put that all together over five weeks, and the Hawks' D is giving up an average of 11.4 yards per minute. If the O were just a little less productive over that timespan, and the time-of-possession battle evened out, that would extrapolate to an average of 342 yards yielded per game. (And before this offensive tear, the Seahawks were on the losing end of the time-of-possession battle, averaging 29:43.)
That extrapolated yield is good enough to make you a Top 12 D, but it's not elite. Seattle's current yards-surrendered-per-game average of 302–which is elite–has been padded by an elite and historic offensive performance, by an output that has lifted Seattle's average time of possession to 31:19.
To be fair, of course, defensive stats are always aided by an effective offense, and vice versa.
Still, if the Seahawks have a weakness right now, I'd say it's the D. Let's pray the wheels don't come flying off for the O.
---
Well, the wheels don't come flying off this week, but they do get a little creaky. St. Louis plays Seattle as well as anybody, and they're playing about as well right now as they have all season. Expect the Rams' new offensive coordinator to give our defense fits, and for Jon Ryan to get more work this week than he's seen in a while.
Seattle 23, St. Louis 19.
After two Super Bowl appearances in a row, everyone's paying attention… yet even with all the scrutiny, it seems that there's always some key issue that's getting glossed over. It's the elephant in the locker room, if you will, and gosh darn if I'll let that ride. Join us on Saturday mornings for a little closer look at our NFC West Champions.
Expectations are high, and everyone's paying attention… But every week it seems like there's some key issue that's getting glossed over. It's the elephant in the locker room, if you will, and gosh darn if I'll let that ride. Join us on Saturday mornings for a little closer look at our World Champions.
The following was originally published on Dec. 27, 2014. Personally, I'm looking forward to seeing Lynch back on the field against the Cardinals. Enjoy!
By Greg Wright
'Twas four days 'fore Christmas, and all through the house
The Hawk fans were cheering — yes, even my spouse.
The Cardinals were trailing; they needed a score:
Like, maybe a pick-six — plus one touchdown more!
The Seahawks deployed in a one-wideout set,
One back in the backfield — 'twas Lynch, sure. You bet!
They've got a first down at their own twentyone;
They lead by fifteen, and are set for more fun.
With the snap of the ball there's now such a clatter
It's really quite plain that some Cards they will splatter.
Out on the right end, in Foote flies with a crash
But Lynch takes the ball to the left through a gash.
The light on the field, all natural-grass turfed,
Gives luster to 'backers about to be Smurfed.
Yes, what to 'Shawn's wondering eyes should appear
But a lane to the right, which he takes with a veer.
And now it's the cornerbacks Lynch aims to beat,
Shifts his low c of gravity over his feet.
More rapid than coursers his blocker does come —
You don't know his name? Then you're dumber than dumb.
It's Lockette the Rocket, and he'll take out four!
First Johnson, and Patrick, and Johnson once more!
From the thirty, past midfield, to the sideline with glee
Did Marshawn outrun them through crimson debris.
As dry leaves that through the wild hurricane fly,
And meeting with obstacles, mount to the sky
So Lynch approached Patrick — who went for the ball —
Then slapped him away like a impotent doll.
And in came the Rocket to knock Johnson down
And help Patrick Peterson look like a clown.
So Lynch turned to sprint toward the Cardinals' goal,
A scant forty yards, a mere beast-quaking stroll.
He was dressed all in blue from his helmet to shoe
('Cept his jersey was white, since that's how Hawks do).
A bundle of Cardinals he left behind
As helpless as toys — and that's being kind.
His eyes — how they twinkled! His dreadlocks how flowing!
His biceps were bulging, his lungs all a-blowing,
In hard-pumping Beast Mode still up on his toes
In search of the endzone, as everyone knows.
Approaching the goal line, Lynch needed relief
And wind flew at his back — yes, beyond all belief
Ricardo the Rocket was still not quite done.
He boxed out Cromartie while on a dead run.
And reaching the end zone Lynch turned and he leapt
And I laughed when I saw him while the Cardinals wept.
With a wink of his eye and twist of his wrist
He grabbed his own… well, you get the gist.
Lynch fell to his back and then sprang to his feet.
I doubt if that touchdown will ever be beat.
With Lockette before him, behind, and beside
His run is now legend — the dude will abide.
The Hawks trounced the Cards the division to lead
And now through the Clink will the playoffs proceed.
And to all the media did Lynch these words toss:
It's all about action — yes, that action, boss.
Copyright 2014 (c) Greg Wright
With no apologies whatsoever to Clement Clarke Moore
---
Can the offense sustain the TD flurry of the last few weeks? I say yes… but with a little bit of a letup this week due to the brand-new platoon at running back, which will leave the O with more third-and-longs than usual. But we're still at home… against the Browns. Look for a big day on D, and some great short-field opportunities. A good day for Hauschka.
Seattle 37, Cleveland 10.
By Greg Wright
If you're reading this column, you most likely follow the Seahawks.
If you follow the Seahawks, you, um, most likely are also aware how dominating they have been the last three weeks.
So we really don't need to talk about that, do we? After all, just about every journalist across the country is now singing the praises of Carroll and Co., if reluctantly so. Even Pete Prisco is waxing eloquent… though he makes odd references to the "Wilson cult" and lobs most of his praise at Offensive Coordinator Darrell Bevell (!!!!).
So there are three basic fan reactions that seem prevalent right now.
I Told You So. Maybe this is a correlate to the Wilson Cult, but there are always die-hard fans who feel vindicated when their team turns it around and starts fulfilling the promise of early-season blowhard braggadocio. I confess to a little of this reaction myself, and rationalize it by thinking, "But this isn't just fanboy glibness. I had good reasons for knowing they'd turn it around." And it's tempting to list those reasons, and right now. Still, such turnarounds are never a given. Just ask injury-plagued Baltimore. Separation may indeed be in the preparation, but separate a shoulder or two (or lose Gronk and Edelman unexpectedly) and you can just easily pull a late-season slide. So if you can say "I told you so," it's not because you've got magical insight; it's because your team is simply fortunate, if talented and well-coached.
Yeah, but the Wheels Are About to Fall Off. On the flip side, there's the reluctance to be a believer because you just can't stand more of the Seattle Sports Disappointment Syndrome (SSDS). Sure, the Hawks are hot right now… but Wilson can't keep up the pace. Just wait until Okung or Lewis misses another game to injury. The D still can't cover tight ends. They could have re-signed Red Bryant to help bolster their D line while Dobbs and Hill recover. Rawls is no Marshawn. Bevell and Carroll are still living in denial over the Super Bowl loss, and it's eating into everyone's psyche. Etc., etc., etc… I get SSDS. I really do. All you have to do is summon the word "Mariners," and this frame of reference makes perfect sense. But here's a fact: every season is different. Every one. That means the possibility of success is always out there. And if you've got to believe in something, why not believe in hope?
Enjoy the Ride. This is really where we are, and where most fans should live if they aren't already. The fact remains that the Seahawks have held a lead in every game since the 2012 season opened. This season, they have held a lead in the 4th Quarter of every game. We may not be witnessing a thrilling season like 2012, a dominating season like 2013, or a come-from-behind BeastQuake 2.0 magic NFC Title season like last year's, but this is still awfully good football. Even if the team falters and they somehow miss the playoffs this year, the Football Gods are kind to Seattle this decade. We are fortunate, very fortunate, to be Seahawk fans right now. Be realistic about the experience, and have fun with it!
Still, that's not really what I want to talk about today. No.
Today, I mourn the death of Real Print Sports Journalism. More specifically, I decry the shallowness of Seahawk coverage at the Tacoma News Tribune.
Even when Steve Rudman and Art Thiel (now running sportspressnw.com) were still active at the Seattle P-I and Steve Kelly was the go-to guy at the Times, the Tribune was the local paper turning out sports journalists of national acclaim.
If you follow local sports at all, you must know that "The Professor" John Clayton came out of the Tribune, where he covered sports from 1986 through his jump to ESPN in 1995. As of 2007, Clayton is essentially a member of the NFL's journalist hall of fame, having won the Dick McCann Memorial Award.
Heir to Clayton's throne at the Trib was Mike Sando, who covered the NFL for them until his own jump to ESPN in 2007. His beat coverage for the NFC West was the best thing around, and I started writing this column due to dearth of decent Seahawks coverage when ESPN reassigned Sando to another beat. (Apparently, he was just too good for the NFC West. What?) As a vested journalist of repute, Sando is a voter for the Pro Football Hall of Fame.
Even with Sando's departure from the Trib, the paper remained the best source of hybrid print/online Seahawks coverage. With the P-I's virtual demise and the shrinkage of the Times (and why is the Journal-American a non-entity in these conversations?), there are precious few column-inches of local, real NFL analysis of one of the hottest and most popular teams in the country.
But if you were going to find it, you'd find it at the Trib.
Up until a month ago.
That's when McGrath and Boling jumped the shark.
Take a look at these headlines from the aftermath of the Cardinals game:
That's right. Dethroned. Window slammed. White flag run up. Just rebuilding for next season. Yup.
Beyond all reason, and clearly beyond hope, the Tribune gave up on the Seahawks and wrote them off as a lost cause.
I suppose one might argue that the dire rhetoric was simply designed as a wakeup call to a middle-of-the-pack, underperforming team. But seriously–does anyone think Michael Bennett or Richard Sherman or Marshawn Lynch picks up a newspaper, reads a headline, and thinks, "Aw, shoot. Boling and McGrath are on to us! I guess we better start playing up to our contracts." Get real.
The Tribune completely lost my respect that week. Whatever happened to "On Any Given Sunday?" Whatever happened to real analysis that looks at coaching strategy, business limitations, and managerial objectives?
Whatever happened to simply saying, "I was wrong" instead of just blithely jumping back on the bandwagon?
Whatever happened to sports coverage that was actually about the sport, instead of about the personalities and the emotion?
Oh, wait. I know where it all went. It all went to the Brock and Salk show on ESPN 710.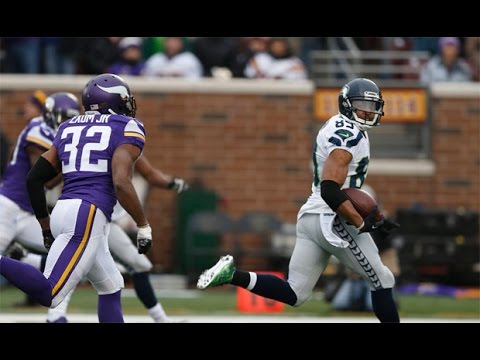 So, after the last three victories, who's sorry now? Not, apparently, McGrath and Boling.
But the Tribune itself sure looks sorry.
---
Is it time for a letdown? I think not. And the Ravens are just in bad, bad shape. As I noted above, "Any Given Sunday" still applies. But this Sunday is not that Sunday.
Seattle 38, Baltimore 13.
After two Super Bowl appearances in a row, everyone's paying attention… yet even with all the scrutiny, it seems that there's always some key issue that's getting glossed over. It's the elephant in the locker room, if you will, and gosh darn if I'll let that ride. Join us on Saturday mornings for a little closer look at our NFC West Champions.
By Greg Wright
I really do think the Seahawks have found their groove, and Thomas Rawls is for real. And it's a really, really good time for Seattle to be hitting its offensive stride, because Pittsburgh's passing attack is going to be a huge challenge for what is now Seattle's weak spot, the corners and nickel.

Still, I think it's also finally time for a breakout performance by the Legion and Co. Welcome back, Jeremy Lane?
That's what I wrote last week. Almost prescient, eh? Each team scored almost exactly 10 more points than I expected, but the storyline played itself out almost perfectly.
Which is why I really don't want to spend any time dissecting the Hawks' performance or coaching this week. For me, it's enough to pick off a red-hot Roethlisberger 4 times (plus Lane's pick off Jones) and escape with a shoot-out win.
What I can complain about, though, and complain about a lot as a former offensive lineman, is how Pittsburgh got away with an illegal shift on 30 or more different pass plays in that game.
Officiating? Pfft.
Mind you, I was miffed at this during the game, but didn't have the tools at my disposal to verify the cause of my disgruntlement. But when, the following day, I saw the following press photo taken during the game it kind of set me off.
Dean Rutz of the Seattle Times took this photo, and I'm reprinting it here for journalistic purposes. Rutz chose to focus on the banner in the background, but he captured the thing I'm writing about perfectly.
And what is that?
On almost every offensive snap (and I use that term deliberately), left guard Ramon Foster will get in his stance. Then, after Roethlisberger gets a chance to review the defensive alignment, he'll change the cadence, snap count, or protection–I'm really not sure what he's doing, and probably the defense isn't either–and while he does that, Foster will rise up out of his stance and turn to listen to Roethlisberger! On almost every play.
Rutz's photo captures this to a tee. You can see Roethlisberger talking directly to Foster, and Foster's torso is turned completely around to see Roethlisberg's lips.
So far, all of this is perfectly legal.
What happens next, and consistently so, is not.
Foster will return to his stance… and then the center will snap the ball.
Sometimes as little as 2 tenths of a second later.
That's called an illegal shift, and it should be flagged.
Every stinking time.
According to the NFL rule book (and it has been this way for time immemorial), "The offensive team is permitted to shift and have two or more players in motion multiple times before the snap. However, after the last shift, all players must come to a complete stop and be in a set position simultaneously for at least one second."
Come to a complete stop, and be in a set position for at least one second.
Can't be much clearer than that.
I was so confident that the Steelers were consistently breaking this rule, I knew that I would be able to do a random sample of game footage and prove my point with only one play. So I went to my handy-dandy GamePass account and dialed up the Steelers' game from last week. Completely randomly, I started replay 60 minutes in to the broadcast. It happened to be just before halftime, and the Steelers had the ball.
Here's the first screen shot, and you can see that the Steelers are in their initial set with the play clock at 11 seconds.
At 9 seconds on the play clock, Foster and Roethlisberger are doing their usual thing, and Foster is turned back to face the QB.
At 6 seconds, Foster gets back in his set.
With the play clock still showing 6 seconds, the ball is in play.
But wait, you might say. It's possible that Foster was still set for a full second and the play clock just happens to still show 6 at the end of that second. After all, the secondary play clock display, down by the down-and-distance display at the bottom of the screen, moves from 07 to 06 in those last two screen shots.
But no, I say.
Because I have the trusty stopwatch I stole from Quentin Rapp's Physics lab in high school nearly 40 years ago. (Yes, I have been known to cheat, too.)
The time between Foster being set and the snap, on this particular play, was 6/10 of a second.
On the following snap, it was an unbelievable 2/10 of a second. That's right, 0.2 seconds!
The outcome of both plays? Completed passes for long gains.
Two plays, among dozens, that should have resulted in five-yard penalties for Pittsburgh.
And you think the officials messed up big time in Super Bowl XL. Huh. The Steelers got away with this nonsense at the Clink.
What's the significance? you might ask.
First, the rule is in place to allow defenses to reset themselves after the offense shifts.
Second, if the play clock is winding down (as it did more than once in last week's game) and the offense must be set for at least a full second before snapping the ball, the play clock may expire before the ball can be legally snapped. That's pretty significant.
Third, if you're in your two-minute drill (as the Steelers were in that sequence above), saving half a second or more on six different plays can potentially give you three or four more seconds on the game clock. And anybody who says that's insignificant doesn't understand the game.
Finally, it's just the rules.
Why can't the Steelers play by them, and why can't the officials enforce them? This is all obvious during live play. It's not some dicey subjective call like "What's a catch?" It's empirical. Either they're set for a second–"one-onethousand"–or they're not. School kids learn what a second is on the playground by the time they're six years old.
I'm pretty sure what Mike Tomlin's response would be. "I don't pay attention to that. That's someone else's job."
Yep. If you can ignore concussion protocol, you can deliberately obstruct punt returners, and you can surely ignore rules about illegal shifts.
Just what the hell does Tomlin actually pay attention to, I wonder? His implausible deniability act is getting really, really old.
---
It's not encouraging, when facing a road game against Adrian Peterson, to know that your most banged up unit is your interior defensive line.
It is encouraging, however, to see the head coach, the defensive coordinator, and multiple defensive stars copping to a lack of discipline during the win over the Steelers. It's also encouraging to know that the offensive has responded to being called out by the coaches in the last couple of weeks. I think the defense will respond likewise this week. They've got the talent to do so, and the history of being able to play with discipline.
The difference between Wilson and Bridgewater will be the difference in this game. Seattle 31, Minneapolis 20.
After two Super Bowl appearances in a row, everyone's paying attention… yet even with all the scrutiny, it seems that there's always some key issue that's getting glossed over. It's the elephant in the locker room, if you will, and gosh darn if I'll let that ride. Join us on Saturday mornings for a little closer look at our NFC West Champions.
By Greg Wright
I've got to say that it's really satisfying to call a game almost perfectly, missing the final score by only two total points. And also nice to see the Seahawks win it convincingly, rather than relying on improbable goal-line karate chops or desperation throws 35 yards downfield in OT. No yearning for miracles here.
But I had a really odd sensation watching the game last week.
I really missed Bruce Irvin.
And it's funny, but nobody is talking much about his performance this season, despite the volume of sports prose expended on him since he was Seattle's first-round draft pick in 2012, 15th overall.
His first season, he led all rookies in sacks with eight as a platooning defensive end. But Irvin did not show any signs of becoming an every-down player, and often looked outmanned and outwitted. I'll never forget hearing him interviewed on ESPN Seattle 710 late that season wearily talking about how beat up he felt. The tone of his voice clearly said, "I don't see making a career of this."
Then he began his sophomore season by missing four games to a PED suspension. (Remember those epidemic days, Seahawk fans?) When he came back he began his run at becoming a linebacker, the only thing that allowed him to stick on a talent-crowded roster the Super Bowl-bound 2013 season. While he showed some spark, though, he still didn't look like anything like a down-in, down-out, season-in, season-out 'backer.
2014 was an improvement–but there still were games where he appeared to be a complete non-factor. The season ended with a silly and disgraceful personal foul and ejection to conclude a disappointing Super Bowl loss to New England… followed by the ignominious distinction of not having his rookie option year picked up by the Seahawks. He responded by unwisely mouthing off in the media, which promptly started fanning the "Bruce wants out of Seattle" flames.
Thence proceeded the media outpouring of final pronouncements about the draft bust that Bruce Irvin obviously turned out to be.
Ah, but what a genius move by the Seahawks front office. Since discovering that his tenure with the Seahawks–and his NFL career–might be coming to a close, that he wasn't one of "our guys" like Sherman, Chancellor, Wagner, Wright, or Thomas, that he was the disrespected also-ran of a title-town D, Bruce Irvin has finally found his groove and rediscovered his love of the game.
Call it motivational management.
In 2015, as a bona-fide linebacker who also has the skills to rush the passer as a down-lineman, Irvin is finally the every-down dual-threat player that consistently will cause disruption for opposing offenses. His experience and quickness get him all around the QB on passing downs. His speed and coverage skills aid in schemes to shut down slot receivers and tight ends. And his strength and agility allow him to both hold the edge on off-tackle rushes and most often make the tackle as well.
The last two weeks, as I watched Frank Clark gamely try to play the edge against San Francisco as well as Irvin does, or wished we had another long-armed body swiping at Carson Palmer in the late going against Arizona, I realized… I really like Irvin now, and the way he fits in to the Seahawks' linebacking corps.
Anybody with me?
Here's hoping we get Irvin back next week, and that we won't miss him too badly against the less-than-mobile aging body that Ben Roethlisberger is.
---
I really do think the Seahawks have found their groove, and Thomas Rawls is for real. And it's a really, really good time for Seattle to be hitting its offensive stride, because Pittsburgh's passing attack is going to be a huge challenge for what is now Seattle's weak spot, the corners and nickle.
Still, I think it's also finally time for a breakout performance by the Legion and Co. Welcome back, Jeremy Lane?
Seattle 28, Pittsburgh 20.
After two Super Bowl appearances in a row, everyone's paying attention… yet even with all the scrutiny, it seems that there's always some key issue that's getting glossed over. It's the elephant in the locker room, if you will, and gosh darn if I'll let that ride. Join us on Saturday mornings for a little closer look at our NFC West Champions.
By Greg Wright
Remember that game when it all started, on the road in Chicago during Russell Wilson's rookie season?
Yes, there had been the Green Bay "Fail Mary," and it was thrilling. But it wasn't convincing football.
And yes, there had been the bomb to Sidney Rice to win the "You Mad, Bro?" matchup with New England. Also very satisfying. But still not a "We Have Arrived" moment.
But in Chicago… oh, what a football game. They had won only one road game through 12 weeks, and that was against a struggling Carolina team. This was Chicago. Coming off an embarrassing collapse at Miami. The Seahawks were learning how to win, sure enough, but still they had to learn how to do it on the road to have hopes for a Championship, or a ring.
And here it was. A close, toughly-fought game, with the road team down by four with just under four minutes to play.
The problem?
They had the ball at their own 3-yard line.
97 yards to go for the go-ahead score. Yeah, right. Like any Seahawks team in history had ever done that before.
And there was Russell Wilson, leading Tate, Rice, and Lynch to an unbelievable legendary TD with just 24 seconds to go.
The other problem?
Chicago scored a field goal with 3 seconds left to tie the game.
And unbelievably, there the Hawks were again, 80 yards from a touchdown in OT, chipping away at the yardage against the Bears' D, moving down the field convincingly for the winning score. And it took Rice getting knocked senseless at the goal line to make it happen.
It was as if every longing of a lifelong Seahawks' fan's dreams were being fulfilled. A defense that could keep you in games and come up with big plays. And a quarterback that had the mojo to do the impossible. For real.
It was too good to be true.
It remains too good to be true, because it wasn't. And it isn't.
The Seahawks did not win that day because Russell Wilson is a miracle maker.
Richard Sherman probably put it best that day. "I don't think we've ever been out of the game at the end," he observed of a 2012-seasonal trend that continues to this day. "I don't think there was ever a blowout, it always comes down to the last drive, the last play."
Sherman also put it the worst that day when he concluded: "The football gods were with us today and they helped us out."
Miracles don't really happen in the NFL. Gods don't intervene. What happens is that teams put themselves in a position to win, as Pete Carroll iterated in an interview with Dori Monson just yesterday; then the bounce of the ball or the waft of a wind will shift momentum one way or another.
But you have to put yourself in a position to win first. Football gods don't do that. Ordinary men do, when ordinary men step up to doing their jobs, play-in and play-out, and doing them well.
A team (or a quarterback) that relies on miracles to bail them out is a losing team (or quarterback) waiting to happen.
A "Yeah, we got this…" mentality is a "Gotcha!" reality ready to spring.
What really matters is the small things a team does through 3 quarters. Things like knowing when to throw the ball away, as Brock Huard observed in his "Chalk Talk" this week (see below). Things like not starting four straight offensive drives with penalties. Things like avoiding a delay of game. Things like not blowing coverage on deep passes.
I think it's super that Russell Wilson and Richard Sherman and Kam Chancellor have great confidence in themselves.
Right now, though, they need to have greater confidence in sound football fundamentals–solid play through four quarters–and less confidence in pulling rabbits out of hats in the final minutes.
You can't relive that 2014 NFC Championship game forever, Russell.
You can't even make it happen twice.
The Seahawks seem to think they can can flip the "Win" switch anytime they want, but no team is good enough to rely on that for a championship. Separation is not in the desperation.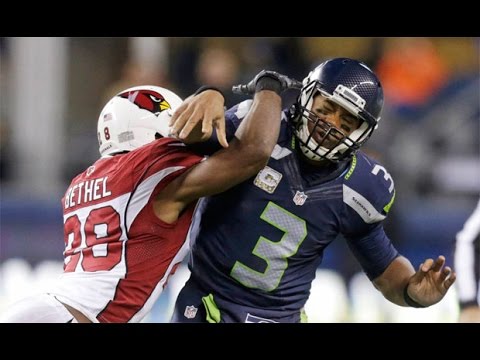 ---
Extra Yardage
Which reminds me… have you noticed Wilson hasn't been dishing the "Separation is in the preparation" mantra this season? Clearly, the separation isn't there. But maybe the preparation isn't, either. I don't begrudge the guy his opportunity to live the (chaste) playboy life… but did he really believe all that mumbo jumbo about the need to focus, or not?
Which also reminds me… I wrote pretty thoroughly this summer about how the Super Bowl ended last year, and later embedded the NFL Films special feature on how that interception took shape days before it ever happened. Separation is in the preparation, indeed. So I marvel that fans and scribes alike are still taking Carroll and Bevell to task for that play call and outcome, demanding explanations and apologies. As if, somehow, this season's close losses are proof that poor coaching lost Seattle that game. There's no question that Belichick won the chess match that day; but why is it that Seattle fans and pro-football pundits can't just live with the fact that Carroll and Co. simply got bested that day? Why is that we can't just say, "Belichick is better" and be proud of the fact that the Seahawks came this close–this close–to beating the best coach and best team in NFL history on the biggest stage and in the biggest and best game of the century thus far? Oh, that's right. We can't do that because everyone really, really wanted the Patriots to lose that game. Apparently, we must hate Pete Carroll and Darrell Bevell because they failed to beat the team we really love to hate. It's some kind of weird hate-transference. Get over it, folks! You're just gonna have to admit it. Brady, Belichick, and the Patriots are simply legendary. End of story. No one this season has been as close to beating the Patriots as the Seahawks were that day in February. No one. So give Seattle's coaches some credit. They very nearly pulled off the impossible with the Seahawks' most complete game in 1.5 seasons–truly their best performance since trouncing the Broncos a year before that.
I didn't get a chance last week to throw in the following great screenshot of Bobby Wagner's reaction to Michael Bennett's silly roughing the passer penalty in the closing moments of the Dallas game. Yes, Bennett's starting to get on his teammates' nerves, too.
---
I hate to say it, but I've called three of the Seahawks' five losses correctly this year, and for the right reasons. Last week was no exception.
But I'll stand by the meat of last week's column as well. Despite losing to Arizona, the game signaled a return to form and motivation for the Hawks.
San Francisco is a better team without Kaepernick at the helm, so this will be as hard-fought a division contest as it usually is. But the Hawks will prevail in a fairly convincing fashion, getting them on a roll down the stretch.
Seattle 27, San Francisco 13.
After two Super Bowl appearances in a row, everyone's paying attention… yet even with all the scrutiny, it seems that there's always some key issue that's getting glossed over. It's the elephant in the locker room, if you will, and gosh darn if I'll let that ride. Join us on Saturday mornings for a little closer look at our NFC West Champions.
By Greg Wright
Let's talk for a minute not about the Seahawks offensive line but about other teams' most potent weapons… and how to defeat them.
Wide receivers and quarterbacks, for instance.
Let's say your team is going to be facing Carson Palmer and Larry Fitzgerald two or three times each year. If you're a defensive coach, how are you going to structure your defense to deal with that?
Well, league history has shown that just about the only way to defend against receivers is with a sound defensive scheme and high-quality defensive backs. A defense built like the Seahawks' D, with players like Richard Sherman and Earl Thomas. You're going to need to draft and develop blue-chip defensive backs.
Or let's say you're going to be facing Frank Gore or Todd Gurley or Marshawn Lynch on a regular basis. Your defense is going to need defensive linemen like Brandon Mebane and linebackers like Bobby Wagner or K.J. Wright. Again, there's really no way around it: you'll have to find some defensive stars who are strong on the inside and quick to the outside if you don't want to be giving up 150 yards a game on the ground.
On the other side of the ball, if you're in a division featuring stiff defensive units with a host of quick, brutal defensive ends like Calais Campbell, Aldon Smith, and Jared Allen you're going to need an agile and resourceful quarterback, and a running back like Marshawn Lynch who can move a pile four or five yard downfield. There's just no way around it.
But let's be realistic: you can't stock your team with blue-chip players at every position and in every unit. It's just not possible. Even if you could find them, you couldn't pay them all. So something's gotta give. At some point, at some position, you've got to find some way of neutralizing opposing teams' strengths creatively rather than matching up five-star recruits against other five-star recruits.
It's like finding a way to defeat chess pieces with checkers.
But it is possible. Just look at last year's Super Bowl matchup to prove the point.
So given that's it's possible to sustain long-term success with less-than-topnotch players, which opposing unit are you most likely to find creative ways to defeat?
Quarterbacks and receivers? The great QBs succeed year in and year out regardless of the defenses they face. That doesn't seem likely.
Running backs? Again, look at the history of the great ones. You may shut them down for a quarter or a half. But until their bodies break down–until they beat themselves with the old calendar–the best you're going to do is limit the damage… even if you throw Pro Bowl-caliber defenders at them.
Offensive linemen? Take a look at the stats of the best sometime, like Walter Jones. You just can't beat the great ones. Doesn't matter who you throw at them, not even All-Pros.
In reality, defenses are the easiest to exploit, precisely because they are on defense. They are reacting to what offenses do.
So if, on average, the teams you face are allocating half of their resources on offense and half and defense, you are most likely to get a unit-to-unit advantage on the offensive side of the ball.
This means you can do more with less, if you have the will (and need) to risk it, a mind to scheme it, and the bodies to fit the scheme.
Which brings us back to the Seahawks' woeful offensive line.
Make no mistake: this is not a good offensive line in terms of raw performance, much less a great one. And this point is much talked about, so I won't belabor it.
But as I've remarked in the past, what offensive line in the Carroll era has been good or great?
The Super Bowl unit that featured J. R. Sweezy and Breno Giacomini? The playoff-caliber unit from the previous year that included Paul McQuistan? Maybe last year's Super Bowl squad with Carpenter and Britt?
But look at what Co-Head Coach Tom Cable has done with his offensive lines. The Seahawks rushing game consistently ranks in the top five in the league. Seattle's overall offensive output (aided, of course, by the stingy defense) is never worse than middle of the pack in the league standings.
By exploiting defensive aggression, Cable's zone blocking schemes, the read option, and the play-action pass keep defenses from simply pinning their ears back and demolishing Russell Wilson. Taking their cue from Lynch's brutual running style, Cable's athletic and highly-mobile linemen generally get a good push off the ball and leave defenders standing around asking, "Where did the ball just go?" while the O linemen move on to the second level and often find themselves throwing blocks ten or fifteen or twenty yards downfield.
Without offensive stars like Wilson and Lynch, though, the strategy would simply be a disaster. All too often this year, Seattle's blockers have been the ones standing around asking, "Where did that d-lineman just go?"
But Seattle's reality is that they do have Wilson and Lynch–and they pay them accordingly. Plus, Wilson and Lynch stay healthy.
And they have this Seahawk Secret Sauce: a sneaky-good scheme to beat blue-chip defenses with a cobbled-together line of whozits and whatzits. A scheme that doesn't require the line to win one-on-one matchups play-in and play-out. They just need win as a unit the majority of the time.
Will they be able to ride that scheme into the playoffs for a fourth straight season?
I'm betting yes. And I bet that march to the playoffs starts this week.
And I'd rather bet on Cable's scheme than bet on Carson Palmer finishing a season in the NFC West. Arizona and Seattle will likely be playing for the division title in Arizona the final week of the season, even though they lead by two wins right now.
---
Arizona is for real. There's no mistaking it now. Their win here in Seattle in 2013 was no fluke, and Seattle would probably not have got away with two wins over the Cardinals last year had Carson Palmer made it past Week 10.
What can we expect this year? Well, Arizona is on a roll. Offensively, they're a juggernaut and are stout on defense as usual.
Still, timing is everything, and this is the time of year that Seattle usually starts peaking. And it's feeling like Seattle is finally gelling on both sides of the ball.
The believer in me, as evidenced by what I have written above, tells me that Seattle will win convincingly if closely. But the realist in me says: not so fast. Bruce Arians is a mad scientist in Christmas Story glasses. Seattle will play well, but lose another heartbreaker.
Arizona 24, Seattle 20.
After two Super Bowl appearances in a row, everyone's paying attention… yet even with all the scrutiny, it seems that there's always some key issue that's getting glossed over. It's the elephant in the locker room, if you will, and gosh darn if I'll let that ride. Join us on Saturday mornings for a little closer look at our NFC West Champions.
By Greg Wright
In Seattle, Russell Wilson's home field debut in 2012, the Hawks' special teams and defense came up with big play after big play in the first half to stifle Tony Romo and company. We weren't used to expecting this sort of performance from the Seahawks, but it heralded the beginning of Pete Carroll's Championship era. In spite of being favored and stocked with stars and blue-chip draft picks, Dallas limped home after a 27-7 thumping on national TV.
Last year when Dallas returned to Seattle, the defending Super Bowl Champion Hawks were 3-1, putting together wins against Green Bay, Denver, and Washington despite looking awful at times doing it. Nonetheless, everybody was expecting Seattle to win at home. After all, only Arizona had defeated Russell Wilson on his home turf to that point.
As in 2012, special teams and defense staked the Hawks to an early 10-0 lead… and then the game turned into a slugfest. DeMarco Murray ran for 115 yards while Marshawn Lynch was largely silenced. The defense not only lost the lead, but gave up a mind-boggling first down on 3rd and 20 in the closing moments of the game, leading directly to Dallas' winning touchdown. Seattle's offense stumbled through their final two possessions, with Wilson throwing a first-down interception with 48 seconds remaining.
Percy Harvin finished the matchup on the bench, refusing to take the field in the fourth quarter.
Everyone, from season ticket holders to the vendors to the owners, left that game completely baffled by the outcome. Something looked decidedly broken, and something needed fixing. This was not the way the story was supposed to be written for a team with Championship-repeat aspirations.
Things just don't seem to work out as planned when these two teams get together.
After all, let's not forget that crazy playoff win in Seattle in 2006, when Jordan Babineaux tripped up Romo on his way toward the endzone after a mishandled snap on a potentially game-winning field goal chip shot.
Prognosticators are figuring this to be tight game with the Hawks coming out on top by 7 to 10 points. And why not? Dallas is playing without Tony Romo; they traded Murray before the start of the season, and former starting back Joseph Randle is dealing with all kinds of strange personal issues; Greg Hardy is a distraction; and Dez Bryant won't be 100%. Meanwhile, Seattle has almost all of its 22 starters completely healthy. So the home field advantage isn't expected to quite do the trick for the Cowboys, who the pundits figure will… do what, exactly, to contest the outcome? Run the ball with authority? Pass effectively? Shut down Seattle's running game?
My gut tells me this won't be close at all.
Whatever the script might be for this week's matchup, throw it out the window. Three or four players on one of these teams, probably those you least expect, will turn this affair into some kind of blowout. And yes, it could be Dallas that makes it happen. It really could. It might be former Seahawk Christine Michael, who could get a significant number of carries for Dallas.
But I'm guessing this one lands in Seattle's favor.
---
Greg Hardy will likely wreak havoc on Seattle's passing attack, but look for the ground game to be very strong. Seattle's defense will play another complete game, and special teams will finally cut something loose.
Seattle 35, Dallas 10.
After two Super Bowl appearances in a row, everyone's paying attention… yet even with all the scrutiny, it seems that there's always some key issue that's getting glossed over. It's the elephant in the locker room, if you will, and gosh darn if I'll let that ride. Join us on Saturday mornings for a little closer look at our NFC West Champions.
By Greg Wright
The setting: six and a half minutes left in the third quarter of a one-sided affair on the road against former arch-nemesis San Francisco. Seattle has pretty much been handing the 49ers their butts on a platter throughout, and are facing second down with six yards to go on their own 35 yard line.
Ordinarily, what do the Seahawks do in this scenario, particularly on a night when they're running the ball at will? Well, if you're Pete Carroll and Darrell Bevell, most of the time you hand the ball to Marshawn Lynch so you can get yourself third-and-short… and if it's Thursday night, most likely pick up a first down.
Not on this particular 2nd-and-6, not on this particular night. No. Instead, they ask Russell to drop back for a play-action pass.
He fakes a handoff to lone setback Lynch, and the line sets up for a passing pocket offset to the right. Baldwin and Kearse, who both are out wide left, take their routes decidedly downfield.
Tukuafu, who was initially lined up as a tight end on the right side, and Lynch both drift off into the right flat, and based on the blocking I'd say they are faking a screen pass setup to that side. Lynch never really looks like is expecting a pass to come his way. Did Wilson audible into this play call? Or was this a designed play? It's hard to tell. I'd guess the latter.
In any event, San Francisco is not the least bit fooled by the play design… which is interesting, because it's not one I recall seeing the Hawks run before. They send only three rushers, while one other down defender roams the line of scrimmage in something resembling a "spy" assignment on Wilson. Meanwhile, they drop seven into coverage, three deep with four linebackers shadowing Tukuafu and Lynch and whatever else might transpire up the middle.
There's nowhere for Wilson to go with this pass but downfield, if he throws at all.
The initial pocket starts to collapse, so Wilson adroitly takes a few steps to his left into the void left by the line shift and a very effective peel-back block by Britt. Still looking downfield, which is the only place he's looked on this play, he decides to loft a very, very long ball to Kearse… who, mysteriously, seems to slow up on the ball after it's in the air. Does he lose track of it? Hard to say, and no one's particularly talking about the play.
Well, almost no one. And we'll get to that in a second.
Kearse doesn't get to the ball. He's about a step and a half short of where Wilson throws it. Instead, two 49ers converge on the ball and Acker intercepts at the San Fran 7-yard line, where Kearse immediately touches him down.
Change of possession after an effective 58-yard premature punt. Really not bad for a change of possession.
After the game, and in more than one statement, Pete Carroll calls out Wilson for making a poor decision on that throw. "We don't need to do that," he declares.
Do what?
Demonstrate to opponents that Wilson not only can huck the ball 65 yards in the air with ease, and with a good measure of accuracy, but also that he's willing to, even if knows the coaches don't like it?
Take a shot downfield rather than take a sack and another body-blow?
The film doesn't lie. San Francisco had the play completely diagnosed and covered. The only other "good football decision" Wilson had open to him was to throw the ball away. And I suppose that's the fine, safe thing to do when you're leading by 17 on a second-down play in the third quarter.
But gosh darn it, the football fan in me loved the brashness of what Wilson did with that play. I loved his willingness to stretch the field, and put a few ideas in the minds of opposing DBs.
I love the idea of going for the jugular against a division opponent instead of just coasting into the 4th quarter.
Pete's picking a really odd time to start calling out "mistakes" by his players, and particularly calling out his QB two games in row while giving a free pass to Michael Bennett's egregious errors or "communication foulups" in the defensive backfield in prior weeks.
But maybe that's the mind game he's playing with Wilson now.
Maybe it's time for Wilson to grow up, and for Carroll, too. No more mister nice guy.
Time for superstars to start playing like superstars.
And coaches to start coaching them.
How about some tough words from Mr. Allen about Mr. Carroll?
---
Yard Markers
I hate it when I'm right. But I don't hate it when the Hawks do get their act together and start playing like a team again instead of like a bunch of superstars angling for fatter contracts. The loss to the Panthers was horrible, but in my book predictable. I hope the lesson sticks.
The fact is, though, that it's not just the players that are getting schooled. A hallmark of the Pete Carroll years, one that even my football neophyte wife was noticed, is that the coaching staff has always done a good job of making adjustments after halftime and winning the coaching war in the third and fourth quarters. Not this year. Carroll ultimately got "pantsed" by Belichick in the Super Bowl, and his staff has been regularly shown up the second half of games this year. It's not just the players that haven't finished, it's been the coaches too. Depending on what happens on the road at Dallas next week, I may have more to say about that.
---
Back to the prognostications.
I didn't get a chance for an official forecast for Week 7, but my call with Week 6 was almost dead on the mark.
And I did say that "a tough loss at home against a perennial playoff foe will finally wake the Hawks up."
If I'd thought ahead and called a score for Thursday night, I probably would have said Seattle 21, San Francisco 10.
It was nice seeing the Hawks play their best road game in SF under Carroll, and beating that projection.
After two Super Bowl appearances in a row, everyone's paying attention… yet even with all the scrutiny, it seems that there's always some key issue that's getting glossed over. It's the elephant in the locker room, if you will, and gosh darn if I'll let that ride. Join us on Saturday mornings for a little closer look at our NFC West Champions.
By Greg Wright
No, I do not have access to Seahawks' head coach Pete Carroll. And even if I did, no, he would not answer questions as directly and transparently I'd want him to.
But if I did, and if he would, the following is a transcript of what such an interview might have looked like during the past week.
The Waterland Blog: Tough loss in Cincy last week, Coach. That was hard to watch.
Pete Carroll: Yes, it was. And I guarantee you it was harder for the coaching staff to watch than it was for you.
TWB: I suppose that's true. Fans have the luxury of throwing things at the TV and spewing four-letter-words, but you usually seem so calm and collected in crisis. The most I've seen you do, I think, is throw off your headset, like you did after that interception against the Patriots.
PC: Yep. I do allow myself to get excited in the positive direction, though, like when I ran into that ref during Lockett's return for a TD in preseason, or when we get a pick or throw a TD. But when things are going tough, yeah–I'm not throwing things at the TV, or yelling at players on the sidelines. We just don't allow that. That's not how we roll.
TWB: It is easy to see a difference in Seattle's coaching staff. Like when Chris Matthews came down with that onside kick in the NFC Championship game last year. Bostick just got a tongue-lashing on the sideline. That wouldn't have happened if the tables were turned.
PC: Well, the Packers are a great, great team and run a really model franchise. So that surprised me, too. It also surprised me when Mike [McCarthy, Green Bay head coach] kind of threw Clay [Matthews] under the bus for not being on the field in the fourth quarter when we driving up and down the field.
TWB: Yes, I noticed that as well. Honestly, sometimes I wish someone would talk that way to Michael Bennett! Have you threatened him with a benching over his penalties?
PC: Michael has a real strong motor. We love that about him. Sometimes that gets him in trouble on hard counts and things, but he's working on it. To be honest, I've told him we could get a couple of high draft picks to send him back to Tampa Bay. And he'd be waiting a long time there for another ring. We'll see if that gets his attention. Obviously, we'd rather have him here wreaking havoc in the backfield, but not if the price is too high.
TWB: Maybe you could give him that contract rework he wants, with some non-penalty incentives. Like a sliding scale deal where he gets more money for tackles for a loss, sacks, and pressures, but with a steep discount for each stupid penalty he draws.
PC: Have you been sneaking looks at my texts?
TWB: No, no… but if I had, would I have seen anything in there about what you're planning to change up in the face of these epidemic fourth-quarter collapses?
PC: No, you wouldn't.
TWB: Because you don't send texts about that kind of stuff?
PC: Because we don't plan on changing anything up.
TWB: But surely something's broken. Isn't it? You're not going to just stand pat, are you?
PC: Certainly, things didn't go the way we planned at Cincy, or in Green Bay. Heck, they didn't exactly go the way we planned at the end of the Detroit game, either, or while visiting Jeff [Fisher]'s place. But those issues weren't because our schemes were wrong. They were because of individual breakdowns–like Kam missing a tackle against Detroit, like Russell not getting the protection right in OT last week, like Michael getting drawn offsides by Rodgers, or even like me failing to call a timeout at the end of regulation in Cincy so we could get our block unit on the field for that field goal attempt. These are correctable problems.
TWB: So you're saying the basic concepts are sound. They're just not working right now.
PC: That's the theory, yes. But it's still a theory, remember.
TWB: What do you mean?
PC: Look, we came in here five years ago with a plan. If we were going to give this thing a go, we wanted to do it our way, and see if wouldn't work. How could we rebuild a franchise quickly, and then make success sustainable, given that the draft system rewards poor performance, and that defense wins championships? What would that look like? So we built this team on defense, ball control, and competition. Pedigree means nothing here. Attitude does. Performance does.
TWB: So you end up with more undrafted free agents on your roster than any other team in the NFL.
PC: That's right. Just because you were a first round pick, or landed here because of a flashy trade, that doesn't mean you're a de facto starter, and that we're going to suffer through your play just because we can't admit we made a mistake.
TWB: You mean like Aaron Curry, or Percy Harvin. Or even Jimmy Graham, if things head that direction.
PC: You got it. And to be honest, the Percy and Jimmy deals have taught us something. I don't think we'll throw away draft picks like that again. Honestly, we do a much better job of evaluating raw talent than we do evaluating talent that's gets skewed by how well it works in someone else's system.
TWB: You know, I hadn't thought of that.
PC: Well, we hadn't either before a couple weeks ago. But there's a downside to being right about so many UDAs [undrafted free agents].
TWB: Obviously, the upside is that their payscale works out much better alongside the contracts you pay your stars. But what's the downside?
PC: We don't use our preseason the way other teams do.
TWB: What do you mean?
PC: Take St. Louis, for instance–or Dallas. They build their rosters the conventional way, through blue-chip draft picks. Jerry [Jones] has got Smith, Leary, and Martin on his offensive line. All first-rounders. And he's got Doug Free, to boot. They go to camp with the lineup all penciled in. It's not like they don't know who's going to be there on opening day. They go through camp together, they get all the reps together, they play four preseason games together. First snap on the first series of the first game, they know what they're doing–together. They play as a unit. There are advantages to that system. For us, though, we typically only know who about half of our starters are going to be. Every year there are real competitions at about half of our positions… and thanks to the CBA [collective bargaining agreement between the league and players' union], we don't have time in camp to see how a lot of these guys are going to work out under live fire. So we throw them out there in preseason, just to get our first look at how they do. And we think a lot of them will stick. Ultimately, we think it's more important to start the season with the right guys and finish well than to start the season well with the wrong guys and fade in December. Would you rather have been Bruce Arians last season? I think not. You may have noticed we have the best December record in the NFL over the last few years. That's no accident.
TWB: I see where you're going with that, I think. It's almost like your first four games of the season are your "real" preseason, where your starters–like this particular offensive line–are working out the kinks… only with real outcomes on the line, and real implications for division standings.
PC: That's right. And when Kam comes in late, that throws our usual schedule off by two weeks for the defensive unit.
TWB: So to a degree, you expect some rust until week five of the season. And this year, you expect a little more.
PC: Yes, unfortunately. But I think if you look back over the last three seasons, in particular, you'll see that pattern emerging in our performance. You might remember that we didn't name Russell the starting QB until after the final preseason game his rookie year. It's not like he was getting all the reps in practice that preseason. There was a guy named Flynn around, you may recall.
TWB: So you're staying the course, then. You have confidence in the scheme. You're expecting to turn the corner this week or the next, and make a strong drive for another division title.
PC: Yes. I have to, don't I? It wasn't some other scheme we started with here. It was ours. And it's gotten us a couple of championships already, and one ring. We want more. We think we can get more. Stage One of the plan has worked. Now we stay the course. Now we see if Stage Two works. Now we see if we can sustain success with this model.
TWB: Got it.
PC: But I'll tell you something. We won't find that out this season, or even next. We might even take a step or two backward in this phase. We'll only know if our plan works in another four years or so. If we're consistently challenging for the division title, we'll feel pretty good about it–but we'll still feel like it didn't work. We're expecting championships, not just competing, and not even just titles. We like traveling in February.
TWB: Well, I'm looking forward to the beginning of the "Real Season," then. I hope it starts this week.
PC:  So do I, Greg. So do I.
---
Yard Markers
With all the talk about Graham's lack of production, there's one thing that fans and analysts alike are missing: Graham isn't catching twelve balls a game for any other team in the NFC, either. And that's probably the best thing about having Graham on our squad. Who wants to travel to the Superdome for an NFC Championship game? There's more than one way to beat a conference rival. Now if the Hawks could just work out a trade with Green Bay…
It wasn't just that players lost matchups in Cincinnatti, coaches lost matchups, too. Like those TDs to Eifert, or on that one play the Bengals ran on their first touchdown drive. Remember how they lined up? Remember how that play had Jack Buck and Troy Aikman completely speechless? No, I didn't think so. But when you can shut those guys up you're doing something pretty unique. Hue Jackson and company really ran some innovative stuff last Sunday.
---
Back to the prognostications. Here we go with Week 6.
Has Carolina ever looked really good against Seattle? Their defense has, but not the entire team, and particularly not Cam Newton. This is Carolina's make-or-break season, though, and I think they'll pull it together for a complete game against a Hawks team in slight disarray.
A tough loss at home against a perennial playoff foe will finally wake the Hawks up. Panthers 31, Seahawks 21.
I'll be very happy to be wrong, however.
After two Super Bowl appearances in a row, everyone's paying attention… yet even with all the scrutiny, it seems that there's always some key issue that's getting glossed over. It's the elephant in the locker room, if you will, and gosh darn if I'll let that ride. Join us on Saturday mornings for a little closer look at our NFC West Champions.
Bright Star reviewed by Greg Wright
When fellow Waterland Blog reviewer Jeff Walls reviewed Bright Star for its theatrical release in 2009, he was less than overwhelmed.  "Despite the excellent production values and the terrific performances of its leads," he wrote, "Bright Star failed to draw me in and I left the theater feeling depressed and a little bored."  For other reviewers, such as me, it anchored the lower rungs of year-end top-ten lists.  What will you likely think of this look at the poet John Keats and his ill-fated romance with young woman-of-privilege Fanny Brawne?
I suspect that will have a lot to do with what you expect out of a film, and how much appreciation (and patience) you have for the art of poetry.  It definitely clicked with me for two reasons, and both of those are the direct result of directorial choices.
First, Bright Star is Jane Campion's in-depth "supposal" that we can inhabit, for two hours or more, the meaning of a single Keats poem—and do so in a biographical portrait.
These are the lines of the titular poem:
Bright star, would I were stedfast as thou art—
Not in lone splendour hung aloft the night
And watching, with eternal lids apart,
Like nature's patient, sleepless Eremite,
The moving waters at their priestlike task
Of pure ablution round earth's human shores,
Or gazing on the new soft-fallen mask
Of snow upon the mountains and the moors—
No—yet still stedfast, still unchangeable,
Pillow'd upon my fair love's ripening breast,
To feel for ever its soft fall and swell,
Awake for ever in a sweet unrest,
Still, still to hear her tender-taken breath,
And so live ever—or else swoon to death.
When Fanny attempts to "study" poetry at Keats' feet, she tries to understand it by dissection—as if it were a matter of construction and a collection of choices, and a matter of digesting one great work of poetry after another in order to extract what's nourishing and move on to the next.  But Keats tells her: "Poetry is like a lake, and when the poet jumps into it, his purpose is not to swim immediately to shore, but to luxuriate in the water."  And this is what Campion's film—and Campion herself, as a cinematic poet—does with the poem "Bright Star."
Specifically, Campion takes time to explore the natural images that Keats' poem evokes, deliberately denoting the passing of seasons (and years) while making no attempt to convey the impression that her characters have aged at all—instead, capturing the eternity-seeking urges of the second half of the poem in the agelessness of both adults and children.  And while some of the most pointed moments of the script occur out-of-doors—such as a scene in which the ill and jealous Keats accuses Fanny and his writing-partner Brown of being lovers—the heart of the film resides in loving shots of interiors: the wall that separates Fanny and Keats, and their tender touches through it; the billowing curtains and sweltering butterfly-heat of Fanny's room; the claustrophobic comedy that frustrates Keats' and Brown's muse; and, of course, the tenderness that holds the lovers in thrall as they lie "in a sweet unrest" in one another's arms.
Campion's approach here is not one that views film as a mere momentary escape, a matter of piecing together one "what's next?" sequence with, well, the next, all in an effort to arrive at some narrative payoff or action setpiece.  This is a film that poetically explores poesy, a poet, and poem—and is for that reason both extraordinary and potentially disappointing.
Second, Campion offsets some of that potential disappointment by granting the non-poetic audience some entrée into Keats' metaphorical lake through the neophyte character of Fanny—and, in particular, the delicate needlework which is her specialty.  The film is even gorgeously opened by close-ups of Fanny's fingers as she wreaks her magic with fabric and thread; and the intricacy, patience, and originality of her work serves as an effective outsider's metaphor for what Keats does with words.  Yet there is no sense that Fanny's talents are in any way inferior.  In fact, when Keats' brother dies and Fanny produces a masterwork of needlepoint as a memento, it's breathtaking for Keats as well as the audience.
Bright Star may not be every movie-goer's cup of tea—if it even had that potential, it would have been directed by James Cameron and would feature lots of 3-D CGI and motion-capture technology—and that itself makes the film poetic.  It's personal, it's quiet, it's pristine, and with its smooth waters which run deep, it invites the adventurous to dive in… and linger a while.
Bright Star is available to stream on Amazon.
Check it out tonight, and don't forget to dine local first!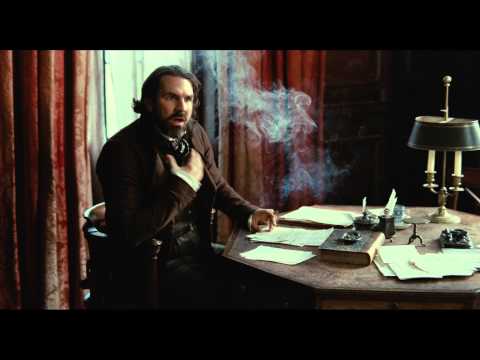 After two Super Bowl appearances in a row, everyone's paying attention… yet even with all the scrutiny, it seems that there's always some key issue that's getting glossed over. It's the elephant in the locker room, if you will, and gosh darn if I'll let that ride. Join us on Saturday mornings for a little closer look at our NFC West Champions.
By Greg Wright
I feel like a broken record writing repeatedly about how the Seahawks themselves are not broken. About how the sky is not falling. About how we all ought to just calm down a little and not reach for the panic button.
So I won't write another column about the Hawks' offense and why it doesn't have the gaudy numbers we seem to expect. After all, I just did that last week.
I also won't explain why we don't have an offensive line made up of blue-chip draft picks. I did that a year ago, and the only thing that's changed is the cast of characters. Only one other NFL team spends less on O linemen than Seattle, and that's Detroit… another team which allocates its cap dollars elsewhere.
I won't bother telling you why Jimmy Graham in Seattle will never look like Jimmy Graham in New Orleans.
I won't write another essay on why Marshawn Lynch is not over the hill.
I won't even trot out more stats reminding fans how rare it is to watch a team that has the lead at some point in every game, and almost never trails by more than 10 points. No. Because I hope you'd remember some of these things.
Instead I'm just going to remind us all how lucky we are to have Pete Carroll and Russell Wilson in town instead of other combinations we might have instead.
First, though, one new bit of information to throw into that mix.
You know by now as well as I do that Russell Wilson is nothing if not anally-retentive when it comes to goal-setting. He wants to be the best, and he goes about that in a highly-structured fashion. So when he observes that he has a problem in some facet of his game, he doesn't just acknowledge it and then go about repeating the mistake over and over–a la, say, Jay Cutler, Colin Kaepernick, or RG3–he fixes it. Ruthlessly.
And what is Wilson working on this season? What is the goal he's set for improving his performance?
Completion percentage.
Over the first three years of his career he averaged just over 63%. Over four games this season he's averaging almost 72%.
If he wants to be regarded among the best in the game–if he wants to be mentioned in the same breath as Drew Brees, Aaron Rodgers, Peyton Manning, Kurt Warner, or even Romo or Rivers, and he knows that mention will never come because of yardage or number of completions–he knows he needs to improve his completion percentage.
This means he'll be looking for a higher-percentage throw. This means shorter passes. This means he'll probably be taking more sacks and hits.
And that's okay, because he's built to take it. And because, frankly, it's his choice.
So pay attention to your home-town QB and what he's up to, and why. Remember, he's a superstar now, and getting paid like one. He's trying to earn that dough, not be some pansy paycheck-protector who bails out at the first sign of danger to his precious little self, or some passer with a fragile ego whose confidence is completely blown when he fumbles or throws an interception.
So, yeah… instead of watching Russell Wilson on a Pete Carroll-coached team, we could be watching the second coming of Jesus Peyton under Pagano in Baltimore… which means we'd be endlessly wondering why we haven't won a championship yet… or why we're actually watching Matt Hasselbeck again instead of Jesus With a Football.
We could be watching RG3 ride the bench under a variety of coaches.
We could be watching Kaepernick disintegrate under Tomsula.
We could be watching Tannehill throw practice-squad tantrums in dysfunctional and coachless Miami.
We could be watching Jay Cutler on a John Fox-coached team. Say no more.
We could even be watching Peyton Manning on a Fox-coached team… but, remember, we did that in Super Bowl XLVIII. And boy, weren't we glad we were rooting for the Seahawks instead!
We could be scratching our heads over the decisions of Eli Manning under the aging Tom Coughlin.
We could be watching the sad end of a dynastic era in New Orleans.
We could be watching Rivers flail away under Pick-a-Coach.
We could be watching Matt Schaub crumble under Gary Kubiak. Oh… but we can't, because Kubiak is in Denver now, and Schaub, well, isn't playing anymore.
Yes, the options are virtually endless. And painful.
So let's face it: we should be counting our lucky stars we have the Wilson and Carroll Show, whatever the outcome this week. Enjoy the heck out of it, and quit wringing your hands.
Or, move to Boston or Wisconsin and see how that goes for ya.
---
Yard Markers
Still wondering if I overemphasized Michael Bennett's offsides penalties a couple weeks ago? If so, have you thought what a difference one of those would have made on the Lions' last offensive play on Sunday? I'm very, very glad that Bennett has kept himself in check for eight quarters running. But I'm betting he'll fall off the wagon this week in Cincinnatti.
I have to admit that I also thought that K. J. Wright's tap of that ball out of bounds was incidental and not flagrant. So I see the ref's point. I also see Lions' fans' point, too. It still should have been a penalty, technically, and the Lions should probably have been awarded the ball.
But heck! What a play by Chancellor! Good to see him back in the office, as it were, and proving his value rather than sitting at home and Tweeting or texting about it.
---
Back to the prognostications for this year. Here we go with Week 5.
Once again we have a matchup of the Bengals' strength (passing offense) versus Seattle's strength (secondary). But this time it's on the road, and this time we also have a matchup of strength (Bengals D) against weakness (Hawks' O). Will Dalton once again choke under pressure? Will Wilson defy the odds, as well as gravity? Will Special Teams make the difference? As underdogs, I'm thinking the Seahawks will find a way to win, but it won't be pretty. It rarely is. Seahawks 22, Bengals 19.
After two Super Bowl appearances in a row, everyone's paying attention… yet even with all the scrutiny, it seems that there's always some key issue that's getting glossed over. It's the elephant in the locker room, if you will, and gosh darn if I'll let that ride. Join us on Saturday mornings for a little closer look at our NFC West Champions.
By Greg Wright
Once again the Seattle offense has failed to impress in the early going. Is this any surprise?
Before Marshawn Lynch arrived on the scene, not much exciting ever took place under Pete Carroll. Even after Lynch got here, not much exciting happened until the original Beast Quake in postseason play.
During Lynch's first full season with the Hawks, there were flashes of interesting things, but Tarvaris Jackson could rarely rally the offense in the second half of games, particularly the 4th quarter, to pull out wins. In 2011, that offense finished the season 28th in overall yardage, averaging just over 300 per game.
Russell Wilson's first season started slowly, too, even though the Wilson-led version of the O finished 17th in total offense at an average of 350 yards in 2012. After four games, they were averaging just 280 yards of total offense per game.
2013, the Super Bowl season, began a good bit better: the offense averaged 350 yards after four games… though the average was bloated by a 45-17 trouncing of the hapless Jaguars at the Clink which featured a flashy 470 yards of offense. The Hawks finished the regular season ranked 18th in total offense averaging 340, so the output actually declined as the season progressed.
In 2014, the average after four weeks was a gaudy 370 yards… but remember how awful the offense actually looked getting those yards? Remember the painful loss at home against the Cowboys in week five, with Harvin refusing to play in the 4th quarter? Remember Harvin getting traded the next week? Even after all that pain, do you recall that the offense finished the season ranked 9th in total offense last year, averaging 375 yards?
This year, after three games, the offense is averaging 346 yards per game, in the middle of the pack at 18th. It's far from time to panic. With the least experienced line they've had under Pete Carroll, with Lynch easing into the season, and with the offense not quite sure of its footing yet in the Jimmy Graham era, it's still on a pace similar to its Super Bowl season.
Face it: the Hawk identity is defense, not offense–and a great measure of the team's offensive output depends on the defense doing its job. If the D can't get the opposing offense off the field, our own offense has fewer opportunities. So far this year, the D is ranked 3rd overall, yielding just 286 per game… but that's after averaging over 350 over the first two games! And still the offense has played well enough to give the team the lead in the 4th quarter of every game so far… leads the D has lost twice.
If there's been an unexpected weakness so far this year, it's not been the offense. It's been the D.
---
Yard Markers
Yes, Richard Sherman's fake-out punt return was fun to watch… but it still irks me that they had to learn that play the hard way from St. Louis, having lost a close game there less than a year ago because of it.
Michael Bennett apparently learned something for at least one week. No costly pre-snap penalties against the Bears. How long will he keep it up? Honestly, as ticked off as folks have gotten in recent years about Okung, Giacomini, et al, I really can't believe more fans aren't fed up with Bennett.
In case you hadn't heard, rookie return specialist Tyler Lockett won the NFC Special Teams Player of the Month award. Oh, yeah.
A lot of folks are downplaying Thomas Rawls' 100-yard rushing performance last week against the Bears because the Bears are so awful. Let's not forget how many running backs have done so much worse against similar defenses in the NFL. At one point Rawls was averaging better than 8 yards per carry behind a weak offensive line. I think Rawls has got the right stuff. You just watch.
It's a good thing Graham redeemed himself with his pass-catching skills last week. He completely whiffed on a couple key blocks, and looked truly awful doing it. He is still far from looking like a complete tight end in this offense. I look forward to having Willson back on the field this week.
---
Back to the prognostication for this year. Here we go with Week 4.
The Hawk offense is, of course, not yet in post-season form (whatever that might really mean). Thankfully, Detroit's D has struggled to find an identity post-Suh. It's really down to a match of the Lions' strength (passing offense) versus Seattle's strength (secondary). It is Monday night at the Clink. If past history holds, the Hawks will have the edge in a close contest, 20 to 17, that won't have been as close as the final score will indicate.
by Greg Wright
Wallingford's loss is Des Moines' gain.
After nine years operating the highly popular Smash Wine Bar, proprietor Dana Hannon has moved her shingle to the prior location of Blue Vanilla and Blue Whale Bistro on the alley level behind Scotch & Vine, opening Dana K's Kafe just last week.
Dana K's is open 11 AM to 8 PM seven days a week–a highly attractive schedule for those, like me, who don't keep very good track of the time of day or day of the week. I can't remember the number of times I have stopped by various local casual eateries only to find them closed.
I caught the announcement of Dana K's opening on Facebook, and promptly stopped by to grab a take-out dinner. (Okay… so it wasn't lunch, my usual outing. But it was a very early dinner, so it almost counts!)
I found owner and operator Dana K (the K is for her middle name, Kristeen) behind the counter, and in a talkative mood. (She tells me that's normal!)
An Auburn resident, Dana decided on the Des Moines location for her new venture (rather than Ballard, as originally announced) in part because it's only a ten-minute commute for her and her co-operator husband. It also helped that the former Blue Etc. location comes fully equipped with commercial fixtures for the full-menu operation.
Dana K's menu is stocked with sandwiches, a couple pasta entrees, soups, espresso drinks, and a wide array of fun desserts. As I was in dash-and-dine mode, I opted for Dana's signature White Cheddar and Truffle Macaroni ($7.00). The pasta of choice is a fun Cavatappi-style spiral, and the sauce is to die for. Yes, I know you can get wild Mac and Cheese just about everywhere these days, but Dana's is every bit as good as any you'll find.
I also took away some fun desserts including candy-topped peanut butter cookies and a chocolate ganache treat the name of which I fail to recall but the taste of which I will remember for a long, long time.
The main takeaway is… stop by Dana K's and welcome the Hannons to Des Moines. You'll get great food and great conversation… and the time will soon come when Dana will be so busy the latter will be hard to get! Chat her up while you still can!
Dana K's street address is 22341 Marine View Drive… but remember, the entrance is on the back side of the building!
Everest (1998) reviewed by Greg Wright
Given the hundreds of films I've reviewed, I am absolutely flummoxed that I have never before covered 1998's IMAX film Everest.
To start with, I'm a mountaineering literature junkie. Further, the film stars Ed Viesturs, who is to mountaineering what Aaron Rodgers is to football. And to top it off, it's pure documentary footage of the most absorbing high-altitude tragedy in the history of mountaineering.
In 1996, Viesturs and climber/filmmaker David Breashears headlined a small international team whose goal was to shoot the first IMAX footage of a climb to the highest point on Earth. The planned summit team also included Spanish rock-climber Araceli Segarra, Austria's Robert Schauer, and Nepal's Jamling Tenzing Norgay–son of Tenzing Norgay, who was on the rope with Edmund Hillary when they were first to Everest's summit in 1953. Viesturs' new wife Paula was also on hand as the team's base camp manager.
The expedition was well organized, and participating members were chosen not only for their climbing ability but for their human-interest value. To a certain extent, the documentary was pre-scripted after a fashion, as shooting with an IMAX camera on Everest is not something easily accomplished. As Everest veterans, Breasears and Viesturs had a good idea ahead of time what they would need for shots, where they could get them, and what kind of "story" would lend itself to being told with those shots.
So there was drama enough with the usual threat of avalanches in the Khumbu Icefall, Norgay following in his father's footsteps, Segarra's attempt to be the first Spanish woman to the top of Everest, and the domestic intrigue of the Viesturs' honeymoon.
What couldn't have been planned, and what no one expected, was that the IMAX team would be on the mountain during the catastrophic events that claimed the lives of eight climbers from three other expeditions on their summit day.
The event spawned numerous books (including Jon Krakauer's Into Thin Air) and a TV movie, and has of late been the inspiration for the brand new IMAX drama also titled Everest.
Breashears' IMAX team was a couple camps lower awaiting their own turn at the summit in 1996, and when the disaster struck, Viesturs, Breashears, Segarra, and Norgay abandoned their own climb in order to help evacuate badly-injured climber Beck Weathers, who had been left for dead during the storm near Camp V on Everest's South Col.
After the remainder of the three decimated expeditions cleared the mountain, the IMAX team regrouped to once more head to the summit.
Everest is remarkable for not only managing to capture a landmark summit attempt on IMAX, but for what it also happened to capture of a unique human drama. Several of the climbers who died that year were good friends of Viesturs and Breashears.
Whenever I happen to catch a snippet of this film while channel-flipping on TV or browsing the web, I just can't take my eyes off it. It is simply documentary-filmmaking gold.
So much of the craft is being in the right place at the right time; but you also have to put yourself in position to take advantage of the opportunities that present themselves. Everest is a lifetime achievement for a filmmaker like Breashears.
If you've never seen it before, I highly recommend taking 44 minutes out of your life to witness a one-of-a-kind "reality" experience.
Everest is available to stream on Amazon.
Check it out tonight, and don't forget to dine local first!
After two Super Bowl appearances in a row, everyone's paying attention… yet even with all the scrutiny, it seems that there's always some key issue that's getting glossed over. It's the elephant in the locker room, if you will, and gosh darn if I'll let that ride. Join us on Saturday mornings for a little closer look at our NFC West Champions.
By Greg Wright
Kudos to Al Michaels for calling out Michael Bennett's egregious and highly costly offsides penalties during the Packers broadcast Sunday night–even pointing out that it was Bennett's well-known susceptibility to the hard count which cost the Hawks an outcome-altering shot at a safety at the end of Super Bowl XLIX. Michaels and Collinsworth were, of course, also the broadcast team for that game–so Michaels well remembers Mr. Bennett's literal faux pas.
Why is it that Michaels and I seem to be the only analysts coming down hard on Bennett for his obvious proclivity for jumping offsides? Is Bennett really so valuable that he doesn't deserve time on the bench after costing the team 10 points–the entire margin of victory–in a critical road game? Heck, I'm to the point where I'd really love to see the Seahawks trade Bennett and give Cassius Marsh and Frank Clark more playing time. And I really don't care that Bennett acknowledged "f-ing up."
Bennett jumped offsides three times in the first half on Sunday. Never mind that Green Bay shouldn't have had downfield shots on two of those penalties, since the offensive linemen opposite Bennett also moved prior to the snap. When the highly-paid Bennett has an obvious problem and seems powerless to improve, it's time for the coaching staff to intervene.
I think Richard Sherman would agree.
Sherman was, you see, the victim of Bennett's misplays. On the initial drive of the game when Bennett jumped offsides, Sherman gave up the touchtown to Jones; on the final drive of the half when Bennett jumped offsides, Sherman was penalized for a 52-yard pass interference call.
Aside from Bennett's willful bone-headedness, the plays do illustrate once again how very much like v. 2012 the defense has looked the last two weeks.
And the plays illustrate what many Sherman detractors have claimed: it's not that Sherman is the best cornerback in the game, it's that he plays within a really strong defensive scheme.
When the scheme breaks down–a la "free play" bombs downfield, for instance–it's a lot easier to beat Sherman. If the defense plays its scheme well, Rodgers doesn't even take those shots.
Further, if Kam Chancellor is on the field–which is to say, if the linchpin of the defensive scheme is actually present–Sherman also probably doesn't get burned on either of those plays because he's likely not a half-step out of position on each. Maybe Earl Thomas shows up a step earlier on each to help out as well.
As I wrote in this column eleven months ago, football is a game of inches.
When teammates know that they can depend on each other, they can react more instinctively. That gets you into position a tenth of a second sooner, a half-step ahead of the other guy, an inch higher in the air or closer to the opposing QB when it counts.

And psychologically, the Seahawks are just a little off. You can feel it, as well as see it. Off the field, they're making silly commercials and dealing with privacy issues. On the field, they're having to deal with being defending champions. Many of them are now highly-paid stars having to earn their fat paychecks instead of hungry young up-and-comers out to prove something. They are playing alongside unfamiliar teammates. The Legion of Boom has become a weekly rotation of The Legion of Whom?
So far, the sky is once again not falling. The scheme is sound… it's just that the players aren't playing it particularly well right now. The same was true early last season, and the Hawks still made it back to the Big Show.
Nonetheless, Wagner, Wright, and Irvin do need to tackle better.
Chancellor needs to actually get on the field.
And Bennett needs to stay on his flippin' side of the line of scrimmage prior to the snap.
---
Yard Markers
Really, no one should be surprised that Jimmy Graham isn't catching a bunch of passes yet. This is a non-story. I can imagine, though, that Graham is a little embarrassed to be paid $500,000 a game to do so little.
Yes, it's good to have Chancellor back. The greatest risk at this point is injury. It's one thing to work out; it's another to practice with a team, and have game-clock minutes. I'd put the odds of Chancellor having a serious muscle pull or ligament strain in the next couple weeks at better than 50%.
Bruce Irvin's increased bulk this season doesn't seem to be helping him particularly. Look for Pierre-Louis to get more snaps at OLB.
Anyone besides me looking forward to Lockett getting in a bunch of punt returns this week?
---
Back to the prognostication for this year. Here we go with Week 3.
Does this really warrant much comment? The Bears are in shambles, on the road, at the Clink. Seattle 31, Chicago 6.
The Help reviewed by Greg Wright
I know some reviewers who proudly declare that they never watch films a second time.  And I can understand why that can happen.  After all, if you're reviewing films regularly, the theatrical release market alone can keep you busy with an average of four or five screenings a week—peaking during the holiday season with as many as a dozen in the span of a few days.  I know that back in the 1990s, John Hartl of the Seattle Times (who was also contributing to Premiere, as I recall) was averaging nearly ten films screened a week.  And that kind of load doesn't include film festivals, screenings for pleasure… or the home video market—which is now roughly triple the size of the theatrical release market.  A reviewer can keep so busy that there simply isn't enough time (or desire) to watch a film twice.
But there's the actual rub.  Except for the rare, extremely astute, and attentive reviewer, one screening is simply not sufficient to form an authoritative (or even fully-informed) opinion of a film—much less offer incisive commentary on how, exactly, a filmmaker achieved a certain effect or assembled a scene or sequence.  A reviewer might have a visceral reaction to the "Odessa Steps" sequence in Brian DePalma's The Untouchables, for instance.  But the technical direction there is so dense that an opening-day reviewer couldn't offer much of an analysis beyond a quick reference to Eisenstein and The Battleship Potemkin.  So most reviewers (and this is the somewhat arbitrary line between reviewers and actual "critics") owe it to themselves to see culturally significant films more than once.
But the problem goes deeper than that: reviewers and audience members alike go into every screening with a certain set of expectations that color the cinematic experience.
For regular reviewers, I'd warrant that the two primary expectations are either a Norbit-inspired dread or an overweening pants-peeing fanboy admiration for Scorsese, Tarantino, the Coens, von Trier, or whoever the auteur du jour happens to be.  (On the flip side of that coin, I must confess to a horribly unjustified bias against the films of Steven Spielberg and Julia Roberts.) Such expectations are further complicated by how much sleep one got the night before, which loudmouthed journalist happens to be within earshot, which other film one just got done screening or reviewing, how much of the film's publicity materials one has read, or how much fan hype has crept through one's defenses.  Then one has to actually pay attention to the film in detail while trying to take some kind of useful and legible notes.  And when this job has to be conducted in the context of promotional screenings (such as the abysmally-facilitated showing of Spielberg's War Horse which I once attended and which left me, and scores of average joes, in a foul mood before the film even started), the level of distraction rises exponentially.
Audience members face their own unique distractions: semi-informed nonsense, puff, and sharply accurate recommendations (or insults) the aforementioned reviewers have written, plans for after-screening dinner (or romance, or both), squirmy children, neighbors texting during the film, nacho cheese dripping on their shirts… you get the drift.
So much for actually paying attention to an incredibly complex art form.
Every once in a while, then, in light of all such difficulties, I find it worthwhile to deliberately revisit films that I was lukewarm about—to find out how much my own personal biases and professional hazards interfere with my ability to really watch a film.  I rarely sit down, in fact, for the sole purpose of enjoying a film the first time I see it.  I simply have a hard time dropping the lens of a reviewer and former aspiring filmmaker.
The Help, which was enormously successful in its theatrical release, is a perfect such case for me: I enjoyed it well enough in the theater (particularly because I didn't have to review it), but it didn't captivate me.
The film tells the fictional story of an aspiring white journalist who enlists the help of black maids in Civil-Rights era Jackson, Mississippi to compile an anthology of first-person accounts titled The Help, which gets successfully published by a New York firm.
Right there in that extremely abbreviated synopsis are two red flags which throw up critical roadblocks for me.  First, this is a fiction about true stories—a gimmick which is designed to help us lower our guard and more easily enter the "secondary reality" of a story.  (The effect is alternately referred to as "the willing suspension of disbelief.")  The second red flag is also built-in: a story about the black experience compiled by a white protagonist.  And Skeeter is so doggone cute and feisty, too—sort of the white correlate to Minny's finger-waggling renegade housekeeper.
So as I watched The Help the first time, I was paying attention to the ways in which those two conventions and artifices were being employed to manipulate my emotions.
How much of Aibileen's and Minny's "reality" was being informed by my experience and memory of cinematic conventions about black women?  The script even mentions the legacy of Gone With the Wind; "the help" figures in favorite films like It's a Wonderful Life; Cicely Tyson of Sounder fame is cast as Skeeter's nanny Constantine; and in this genre, you can't help but invoke the hokum of Steven Spielberg's adaptation of The Color Purple.
Skeeter's cuteness and spunk aside, how realistic is it for a white woman to have associated with and helped black women in 1963 Jackson—and lived to tell about it?  How is it that Aibileen has never had white visitors in her home, but Constantine has Skeeter's growth chart in hers? Minny's pie for Hilly is also a tremendously entertaining storyline; but how does that jive with what we know about lynchings, assassinations, and general race-baiting?  Does all this illuminate the problems of racism, or soft-peddle them?
You can see what kind of a pain in the backside I can be when it comes to watching movies.
But I hope you can also see, perhaps, how uncritical your own thinking may be about what you read in reviews—and about your own response to films.  The only stark difference between you and me, I suspect, is a wide gap in our levels of consciousness when it comes to these influences.  I think about them too much… and you likely think about them too little.
So what did I find when I revisited The Help?
What I really noticed was the high-class craft exhibited by virtual first-time director Tate Taylor.  Yes, all the requisite script beats are there—and while not every script writer masters them, most big-budget films follow the formula pretty straightforwardly.  But Taylor adds some very subtle touches that can't exactly be scripted.
Like most contemporary filmmakers schooled in the Steven Spielberg Formula for Succcess, Tate knows that "show them, don't tell them" can be distilled down into efficient single shots that convey as much as a page or two of dialogue.  So, for instance, when we are first introduced to Aibileen at the Leefolt's place, Tate sneaks in a shot of the "L-shaped scratch on the dining room table."  But it's not just a plot point for later reference; it's also, as Aibileen slides a serving dish over the scar, symbolic of the hurts that are covered up and glossed over in the Leefolt household… and in Jackson, and the South, and America.  But unlike Spielberg, Tate doesn't telegraph the shot with a dolly zoom, as Spielberg the Master might.  Tate is content to let such things work on the subconscious, and be found out with more attentive later viewings.
Another example is Aibileen's dash home after she's kicked off the bus in the wake of the Evers shooting. With no fanfare, Tate has the award-winning Viola Davis literally cross to the "wrong side of the tracks" during her fearful flight. It's a simple thing, but meaningful: if Aibilieen must run home, where should we see her running? Tate has plenty of choices, and the ones he makes are usually excellent ones.
Similarly, I've often thought about Tate's shot of Aibileen that closes the film.  It's wonderful how Aibileen's tears change from heartbroken to hopeful as she leaves the Leefolt's house for the last time; but I hadn't been able to shake the feeling that some sleight of hand was at work in a single shot that takes us from a closeup of Aibileen's tears and concludes with a near "God shot" as she continues through the Leefolt's white suburb.
This time, I was able to see what Tate did—and it's really quite remarkable.  As Aibileen's narration modulates into her post-retirement plans and dreams, and as Tate's camera pulls back from its subject, Aibileen does not walk past the camera, turning her back to it; no—she turns to her left at a crossroads.  Tate doesn't have to swing the camera around as Aibileen passes it: he simply has to pull back… as Aibileen symbolically turns a corner and redeems that opening L-shaped scratch in the table.  Nice.  Very nice, indeed. And again, without showy flourishes.  Just well-thought-out images and compositions rife with meaning and import.
So I enjoyed The Help much more the second time around, and was once again pleased to find that I'm still able to watch movies as movies when given half a chance… and find deeper and richer enjoyment in the process.
If you've never gotten around to seeing The Help, or have even wondered whether you want to see it again, wait no further.  Viola Davis just won some more awards, so the timing is right. Just remember, to paraphrase Ingmar Bergman: when you sit down to watch a film, you've signed an implicit contract to turn your will and intellect over into the hands of a master craftsman.  Keep your eyes peeled and your wits about you!
The Help is available to stream at Amazon Instant Video.
Check it out tonight, and don't forget to dine local first!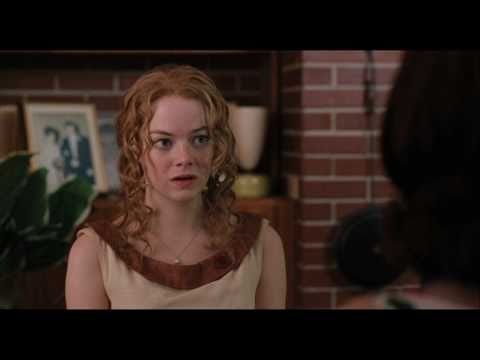 After two Super Bowl appearances in a row, everyone's paying attention… yet even with all the scrutiny, it seems that there's always some key issue that's getting glossed over. It's the elephant in the locker room, if you will, and gosh darn if I'll let that ride. Join us on Saturday mornings for a little closer look at our NFC West Champions.
By Greg Wright
Once again, one yard shy to end a game.
Getting tiresome, isn't it?
Marshawn Lynch's mom thinks so. She called for Offensive Coordinator Darrell Bevell's firing this week. I even saw some chatter on Facebook calling for brand-spanking-new Defensive Coordinator Kris Richard's head on a platter.
Sheesh.
Make no mistake — Pete Carroll was absolutely right in declaring that there was "no way" the Hawks should have lost that game on Sunday. When you score on defense AND special teams, when you have a two-turnover advantage, and when your offense scores 17 points on the road against a very, very stingy Rams defense, you ought to come out with a win.
That is, if you also don't give up a punt-return TD, if your defense doesn't yield 8 plays of 20 yards or more, if you don't shank a crucial OT kickoff, and if your make-shift over-achieving nobody offensive linemen don't get man-handled on fourth and one by a bunch of blue-chip first-round draft picks.
On Sunday, the Seahawks did not at all resemble the 2013 Super Bowl-winning edition, nor did they even muster the bravado of the 2014 Super Bowl-losing edition.
But they resemble the 2012 edition of the Seahawks a great deal.
Remember the Hawks going into Arizona to open that season and losing in the final seconds after a first and goal at the St. Louis 6, with Lynch getting a 2-yard carry on first down followed by three straight incomplete passes?
Remember the Hawks losing in St. Louis that year in week 4, the difference being yet again a special-teams breakdown?
Remember the Hawks' defense giving up 54 yards in 3 plays on the road in Chicago that season, allowing the Bears to tie the game with a field goal and send it into overtime?
Remember the almost carbon-copy defensive lapse in the final seconds of the playoff loss on the road to Atlanta, yielding 41 yards on 3 plays in 23 seconds?
Yeah, I didn't think so.
But I bet you remember the thrilling victories against Green Bay and New England at Home, and dynamite wins against Chicago and Washington on the road, the latter for the first road playoff victory in a couple decades.
I bet you remember thinking that was about the best season of Seahawks football you may have ever seen.
And I bet you may have forgotten how perfectly happy you were with that two years ago. You may have forgotten what an improvement that was over the T-Jack Hawks of 2011, or the Sad Sack final edition of Hasselbeck Ball in 2010.
Now? Well, the sky is apparently falling after one road loss to open the season, and an unlikely victory in Green Bay on the horizon. Some media pundits are already blaming Kam Chancellor for the Hawks losing the Super Bowl this year.
Seriously?
How spoiled we quickly become. How unreasonable our expectations get.
It's a long season ahead of us, and because it's Pete Carroll ball, we're in for a lot more close games this tour of doodie. We'll probably win our share of them, but we'll probably lose a few, too, and in frustrating fashion.
Why don't we try being real fans, and try cheering the team on to turn the majority of the remaining close ones into victories?
Why don't we trust the players and coaches do their jobs to the best of their abilities, while the twelves do the best they can with their own business?
It's truly troubling that the Seahawks are playing so similar to the way they did in 2012. But gosh — it felt so good then. It can feel good now, too… if we want it to.
---
Here's Brock Huard's analysis of the game-ending play last week. I have to say I couldn't agree with him more: the play call was not the problem.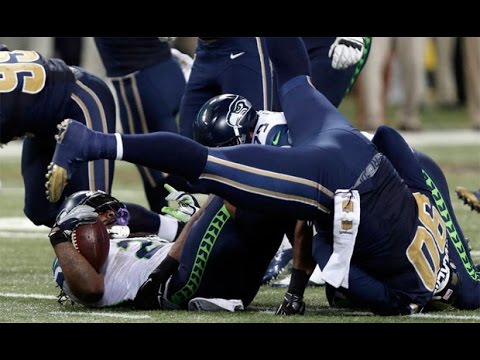 ---
Back to the prognostication for this year. Here we go with Week 2.
Thought last week stunk? Well, the Rams' D is better than Green Bay's, so look for the Hawks' O to score more than in St. Loo. On the downside, the Packers will likely put up more points against the Legion than did the Rams… but look for Special Teams to make a difference. Another close game, with the Hawks' sadly coming up just short again. Green Bay 27, Seattle 23.
I was wrong last week, and I'll be happy to be wrong again.
After two Super Bowl appearances in a row, everyone's paying attention… yet even with all the scrutiny, it seems that there's always some key issue that's getting glossed over. It's the elephant in the locker room, if you will, and gosh darn if I'll let that ride. Join us on Saturday mornings for a little closer look at our NFC West Champions.
By Greg Wright
One can only be so clairvoyant.
While I did correctly anticipate the Seahawks' release of Robert Turbin (who is now on the Cleveland Browns' roster… kind of a worst-case scenario for poor Turbo) I did not at all see the other running-back roster moves coming.
Discovering that Fred Jackson was added following his release by the Buffalo Bills was a most pleasant surprise — and the move made even more sense given that the salary cap hit for Jackson's contract will be almost a wash, even though Jackson's base salary will be $200K more than Turbin's would have been.
As I noted in my last column, the key issue is that Turbin is in the final year of his rookie contract, and would have been due for a hefty pay increase if the Hawks had wanted to keep him around. And as we can see with the stalemate in Kam Chancellor's holdout, cap dollars are in short supply for the Hawks right now. Every roster move being considered has dollars attached; it's not just about talent.
Which brings us to the surprise that probably wouldn't have taken place had Jackson not come on the market when he did.
The trade of Christine Michael to the Cowboys for a conditional seventh-round pick brings an end to the "who's the heir-apparent to Marshawn Lynch" era. The Seahawks drafted Turbin in the fourth round the year after acquiring Lynch in a mid-season trade with the Bills, and then drafted Michael the following year with their first pick, a second-rounder.
The pick was seen as a reach at the time, as Michael was projected to go in the lower rounds due to two seasons ended by leg injuries at Texas A&M as well as off-field personality concerns.
With the trade of Michael coming before the expiration of his rookie deal — and for a low-round draft pick at that — the pick is now being universally labelled a "bust."
Is that a fair assessment?
Armchair general managing is almost as popular a press and fan pasttime as other Monday-morning NFL-related second-guessing games. In particular, first-round picks are highly critiqued, a habit formed in the days when first-round contracts were open-ended and a first- or second-year player was often getting paid what many ten-year veterans could only hope to earn over the course of their whole career.
Under the current collective-bargaining agreement between the league and players, however, salaries for draft picks are highly structured and very limited. So "missing" on a first-round pick just costs you talent, not talent and a wad of cash. It's simply true that the stakes are lower these days for general managers…
…particularly when your general manager gets as much mileage as he does out of rounds three through seven.
Which brings us to John Schneider and that Michael pick.
It's true that Michael was the Hawks' first pick that year.
But we should remember that he was still a second-round pick… and the last player picked in the second round. You might as well call him the first player taken in the third round.
So the level of expectation for Michael could be roughly equivalent to what the Hawks expected out of Robert Turbin.
And if nobody's calling the ouright cutting of Turbin a "bust," why is the trade of virtual-third-rounder Michael for a future draft pick so labelled?
What were we expecting for the equivalent of a third-rounder? A running-back version of third-rounder Russell Wilson?
Isn't it more likely he'd be the running back equivalent of fellow third-rounders John Moffitt or Jordan Hill — role players, but not bona-fide starters?
Did we really expect Michael to supplant Marshawn Lynch, a blue-chip high school recruit and consensus first-round selection out of California?
Do we forget that when the Bills traded that very same blue-chip back to the Seahwawks, it was not for a first-round pick but a fourth-round pick and a conditional fifth or sixth-rounder the following year?
Was that because the Bills evaluated Lynch incorrectly? Was Marshawn a draft pick bust?
Or was it because Lynch just didn't fit with what the Bills were trying to do?
I get that both Pete Carroll and Darrell Bevell tinge their talk of the Michael trade with disappointment. They were hoping that Michael would end up doing more for the Hawks than he did. You always hope that. Especially when the guy picked right before Michael was the Packers' Eddie Lacy.
But neither Carroll nor Bevell, nor John Schneider, has said that Michael doesn't have the talent they thought he did. After all, he does boast a 4.9 yard-per-carry average for the limited action he's seen in two seasons. I expect he'll do just fine in the Cowboys' system, where discipline doesn't seem to count for as much. He'll continue to make unpredictable decisions at the line of scrimmage, carry the ball in his right hand regardless of the direction he's running or how he's coached, and put the ball on the ground every twenty touches or so. Dallas thrives on mercurially frustrating players, so expect to see Michael crack the starting lineup and stay there.
Also expect Turbin to be an eventual starter for Cleveland.
Just don't expect either Turbin or Michael to turn into Lynch. If they could, they'd still be in Seattle.
And you might also expect Thomas Rawls to turn out just as good as either Michael or Turbin. After all, Schneider picked him up as an undrafted free agent. And you know what Schneider can do with UFAs.
Lest anyone start labelling any Schneider/Carroll pick as an out-and-out bust, let's all just calm down a bit and remember what kind of roster the Seahawks have built, and how.
They don't build the future of the franchise on first-rounders, because that route spells financial disaster. Instead, they parlay late-round picks and free agents into pure draft gold.
Michael was not a bust. Everyone's just disappointed that he wasn't as thrilling a find as fifth-rounders Kam Chancellor or Richard Sherman.
Well, that's just too stinking bad, isn't it?
---
A few weeks ago, I broke down the interception that sealed the loss in the Super Bowl this year. Now, you must know I am no fan of the Patriots, but I am a fan of good football… and the following NFL Films presentation on what happened on that play backs up what I wrote. "The separation is in the preparation" intones Russell Wilson, and the fact is: the Patriots prepared just a little bit better than the Seahawks, and the separation was just enough to turn a score into in an interception. A game of inches? More like a game of fractions of inches.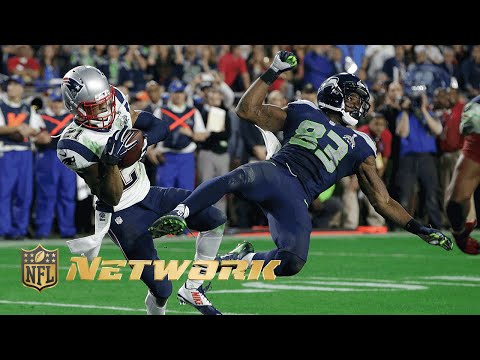 ---
So I thought I'd try a little prognostication this year. Here we go with Week 1.
Games with the Rams are always ugly, low-scoring affairs… and the Hawks' offense tends to struggle in the early going of the season. The difference this year will be improved play from the defensive front seven, and a decisive advantage in special teams… a real weakness in recent years against the Rams. Final score? Something like Seattle 13, St. Louis 9.