After two Super Bowl appearances in a row, everyone's paying attention… yet even with all the scrutiny, it seems that there's always some key issue that's getting glossed over. It's the elephant in the locker room, if you will, and gosh darn if I'll let that ride. Join us on Saturday mornings for a little closer look at our NFC West Champions.
By Greg Wright
Once again the Seattle offense has failed to impress in the early going. Is this any surprise?
Before Marshawn Lynch arrived on the scene, not much exciting ever took place under Pete Carroll. Even after Lynch got here, not much exciting happened until the original Beast Quake in postseason play.
During Lynch's first full season with the Hawks, there were flashes of interesting things, but Tarvaris Jackson could rarely rally the offense in the second half of games, particularly the 4th quarter, to pull out wins. In 2011, that offense finished the season 28th in overall yardage, averaging just over 300 per game.
Russell Wilson's first season started slowly, too, even though the Wilson-led version of the O finished 17th in total offense at an average of 350 yards in 2012. After four games, they were averaging just 280 yards of total offense per game.
2013, the Super Bowl season, began a good bit better: the offense averaged 350 yards after four games… though the average was bloated by a 45-17 trouncing of the hapless Jaguars at the Clink which featured a flashy 470 yards of offense. The Hawks finished the regular season ranked 18th in total offense averaging 340, so the output actually declined as the season progressed.
In 2014, the average after four weeks was a gaudy 370 yards… but remember how awful the offense actually looked getting those yards? Remember the painful loss at home against the Cowboys in week five, with Harvin refusing to play in the 4th quarter? Remember Harvin getting traded the next week? Even after all that pain, do you recall that the offense finished the season ranked 9th in total offense last year, averaging 375 yards?
This year, after three games, the offense is averaging 346 yards per game, in the middle of the pack at 18th. It's far from time to panic. With the least experienced line they've had under Pete Carroll, with Lynch easing into the season, and with the offense not quite sure of its footing yet in the Jimmy Graham era, it's still on a pace similar to its Super Bowl season.
Face it: the Hawk identity is defense, not offense–and a great measure of the team's offensive output depends on the defense doing its job. If the D can't get the opposing offense off the field, our own offense has fewer opportunities. So far this year, the D is ranked 3rd overall, yielding just 286 per game… but that's after averaging over 350 over the first two games! And still the offense has played well enough to give the team the lead in the 4th quarter of every game so far… leads the D has lost twice.
If there's been an unexpected weakness so far this year, it's not been the offense. It's been the D.
---
Yard Markers
Yes, Richard Sherman's fake-out punt return was fun to watch… but it still irks me that they had to learn that play the hard way from St. Louis, having lost a close game there less than a year ago because of it.
Michael Bennett apparently learned something for at least one week. No costly pre-snap penalties against the Bears. How long will he keep it up? Honestly, as ticked off as folks have gotten in recent years about Okung, Giacomini, et al, I really can't believe more fans aren't fed up with Bennett.
In case you hadn't heard, rookie return specialist Tyler Lockett won the NFC Special Teams Player of the Month award. Oh, yeah.
A lot of folks are downplaying Thomas Rawls' 100-yard rushing performance last week against the Bears because the Bears are so awful. Let's not forget how many running backs have done so much worse against similar defenses in the NFL. At one point Rawls was averaging better than 8 yards per carry behind a weak offensive line. I think Rawls has got the right stuff. You just watch.
It's a good thing Graham redeemed himself with his pass-catching skills last week. He completely whiffed on a couple key blocks, and looked truly awful doing it. He is still far from looking like a complete tight end in this offense. I look forward to having Willson back on the field this week.
---
Back to the prognostication for this year. Here we go with Week 4.
The Hawk offense is, of course, not yet in post-season form (whatever that might really mean). Thankfully, Detroit's D has struggled to find an identity post-Suh. It's really down to a match of the Lions' strength (passing offense) versus Seattle's strength (secondary). It is Monday night at the Clink. If past history holds, the Hawks will have the edge in a close contest, 20 to 17, that won't have been as close as the final score will indicate.
by Greg Wright
Wallingford's loss is Des Moines' gain.
After nine years operating the highly popular Smash Wine Bar, proprietor Dana Hannon has moved her shingle to the prior location of Blue Vanilla and Blue Whale Bistro on the alley level behind Scotch & Vine, opening Dana K's Kafe just last week.
Dana K's is open 11 AM to 8 PM seven days a week–a highly attractive schedule for those, like me, who don't keep very good track of the time of day or day of the week. I can't remember the number of times I have stopped by various local casual eateries only to find them closed.
I caught the announcement of Dana K's opening on Facebook, and promptly stopped by to grab a take-out dinner. (Okay… so it wasn't lunch, my usual outing. But it was a very early dinner, so it almost counts!)
I found owner and operator Dana K (the K is for her middle name, Kristeen) behind the counter, and in a talkative mood. (She tells me that's normal!)
An Auburn resident, Dana decided on the Des Moines location for her new venture (rather than Ballard, as originally announced) in part because it's only a ten-minute commute for her and her co-operator husband. It also helped that the former Blue Etc. location comes fully equipped with commercial fixtures for the full-menu operation.
Dana K's menu is stocked with sandwiches, a couple pasta entrees, soups, espresso drinks, and a wide array of fun desserts. As I was in dash-and-dine mode, I opted for Dana's signature White Cheddar and Truffle Macaroni ($7.00). The pasta of choice is a fun Cavatappi-style spiral, and the sauce is to die for. Yes, I know you can get wild Mac and Cheese just about everywhere these days, but Dana's is every bit as good as any you'll find.
I also took away some fun desserts including candy-topped peanut butter cookies and a chocolate ganache treat the name of which I fail to recall but the taste of which I will remember for a long, long time.
The main takeaway is… stop by Dana K's and welcome the Hannons to Des Moines. You'll get great food and great conversation… and the time will soon come when Dana will be so busy the latter will be hard to get! Chat her up while you still can!
Dana K's street address is 22341 Marine View Drive… but remember, the entrance is on the back side of the building!
Everest (1998) reviewed by Greg Wright
Given the hundreds of films I've reviewed, I am absolutely flummoxed that I have never before covered 1998's IMAX film Everest.
To start with, I'm a mountaineering literature junkie. Further, the film stars Ed Viesturs, who is to mountaineering what Aaron Rodgers is to football. And to top it off, it's pure documentary footage of the most absorbing high-altitude tragedy in the history of mountaineering.
In 1996, Viesturs and climber/filmmaker David Breashears headlined a small international team whose goal was to shoot the first IMAX footage of a climb to the highest point on Earth. The planned summit team also included Spanish rock-climber Araceli Segarra, Austria's Robert Schauer, and Nepal's Jamling Tenzing Norgay–son of Tenzing Norgay, who was on the rope with Edmund Hillary when they were first to Everest's summit in 1953. Viesturs' new wife Paula was also on hand as the team's base camp manager.
The expedition was well organized, and participating members were chosen not only for their climbing ability but for their human-interest value. To a certain extent, the documentary was pre-scripted after a fashion, as shooting with an IMAX camera on Everest is not something easily accomplished. As Everest veterans, Breasears and Viesturs had a good idea ahead of time what they would need for shots, where they could get them, and what kind of "story" would lend itself to being told with those shots.
So there was drama enough with the usual threat of avalanches in the Khumbu Icefall, Norgay following in his father's footsteps, Segarra's attempt to be the first Spanish woman to the top of Everest, and the domestic intrigue of the Viesturs' honeymoon.
What couldn't have been planned, and what no one expected, was that the IMAX team would be on the mountain during the catastrophic events that claimed the lives of eight climbers from three other expeditions on their summit day.
The event spawned numerous books (including Jon Krakauer's Into Thin Air) and a TV movie, and has of late been the inspiration for the brand new IMAX drama also titled Everest.
Breashears' IMAX team was a couple camps lower awaiting their own turn at the summit in 1996, and when the disaster struck, Viesturs, Breashears, Segarra, and Norgay abandoned their own climb in order to help evacuate badly-injured climber Beck Weathers, who had been left for dead during the storm near Camp V on Everest's South Col.
After the remainder of the three decimated expeditions cleared the mountain, the IMAX team regrouped to once more head to the summit.
Everest is remarkable for not only managing to capture a landmark summit attempt on IMAX, but for what it also happened to capture of a unique human drama. Several of the climbers who died that year were good friends of Viesturs and Breashears.
Whenever I happen to catch a snippet of this film while channel-flipping on TV or browsing the web, I just can't take my eyes off it. It is simply documentary-filmmaking gold.
So much of the craft is being in the right place at the right time; but you also have to put yourself in position to take advantage of the opportunities that present themselves. Everest is a lifetime achievement for a filmmaker like Breashears.
If you've never seen it before, I highly recommend taking 44 minutes out of your life to witness a one-of-a-kind "reality" experience.
Everest is available to stream on Amazon.
Check it out tonight, and don't forget to dine local first!
After two Super Bowl appearances in a row, everyone's paying attention… yet even with all the scrutiny, it seems that there's always some key issue that's getting glossed over. It's the elephant in the locker room, if you will, and gosh darn if I'll let that ride. Join us on Saturday mornings for a little closer look at our NFC West Champions.
By Greg Wright
Kudos to Al Michaels for calling out Michael Bennett's egregious and highly costly offsides penalties during the Packers broadcast Sunday night–even pointing out that it was Bennett's well-known susceptibility to the hard count which cost the Hawks an outcome-altering shot at a safety at the end of Super Bowl XLIX. Michaels and Collinsworth were, of course, also the broadcast team for that game–so Michaels well remembers Mr. Bennett's literal faux pas.
Why is it that Michaels and I seem to be the only analysts coming down hard on Bennett for his obvious proclivity for jumping offsides? Is Bennett really so valuable that he doesn't deserve time on the bench after costing the team 10 points–the entire margin of victory–in a critical road game? Heck, I'm to the point where I'd really love to see the Seahawks trade Bennett and give Cassius Marsh and Frank Clark more playing time. And I really don't care that Bennett acknowledged "f-ing up."
Bennett jumped offsides three times in the first half on Sunday. Never mind that Green Bay shouldn't have had downfield shots on two of those penalties, since the offensive linemen opposite Bennett also moved prior to the snap. When the highly-paid Bennett has an obvious problem and seems powerless to improve, it's time for the coaching staff to intervene.
I think Richard Sherman would agree.
Sherman was, you see, the victim of Bennett's misplays. On the initial drive of the game when Bennett jumped offsides, Sherman gave up the touchtown to Jones; on the final drive of the half when Bennett jumped offsides, Sherman was penalized for a 52-yard pass interference call.
Aside from Bennett's willful bone-headedness, the plays do illustrate once again how very much like v. 2012 the defense has looked the last two weeks.
And the plays illustrate what many Sherman detractors have claimed: it's not that Sherman is the best cornerback in the game, it's that he plays within a really strong defensive scheme.
When the scheme breaks down–a la "free play" bombs downfield, for instance–it's a lot easier to beat Sherman. If the defense plays its scheme well, Rodgers doesn't even take those shots.
Further, if Kam Chancellor is on the field–which is to say, if the linchpin of the defensive scheme is actually present–Sherman also probably doesn't get burned on either of those plays because he's likely not a half-step out of position on each. Maybe Earl Thomas shows up a step earlier on each to help out as well.
As I wrote in this column eleven months ago, football is a game of inches.
When teammates know that they can depend on each other, they can react more instinctively. That gets you into position a tenth of a second sooner, a half-step ahead of the other guy, an inch higher in the air or closer to the opposing QB when it counts.

And psychologically, the Seahawks are just a little off. You can feel it, as well as see it. Off the field, they're making silly commercials and dealing with privacy issues. On the field, they're having to deal with being defending champions. Many of them are now highly-paid stars having to earn their fat paychecks instead of hungry young up-and-comers out to prove something. They are playing alongside unfamiliar teammates. The Legion of Boom has become a weekly rotation of The Legion of Whom?
So far, the sky is once again not falling. The scheme is sound… it's just that the players aren't playing it particularly well right now. The same was true early last season, and the Hawks still made it back to the Big Show.
Nonetheless, Wagner, Wright, and Irvin do need to tackle better.
Chancellor needs to actually get on the field.
And Bennett needs to stay on his flippin' side of the line of scrimmage prior to the snap.
---
Yard Markers
Really, no one should be surprised that Jimmy Graham isn't catching a bunch of passes yet. This is a non-story. I can imagine, though, that Graham is a little embarrassed to be paid $500,000 a game to do so little.
Yes, it's good to have Chancellor back. The greatest risk at this point is injury. It's one thing to work out; it's another to practice with a team, and have game-clock minutes. I'd put the odds of Chancellor having a serious muscle pull or ligament strain in the next couple weeks at better than 50%.
Bruce Irvin's increased bulk this season doesn't seem to be helping him particularly. Look for Pierre-Louis to get more snaps at OLB.
Anyone besides me looking forward to Lockett getting in a bunch of punt returns this week?
---
Back to the prognostication for this year. Here we go with Week 3.
Does this really warrant much comment? The Bears are in shambles, on the road, at the Clink. Seattle 31, Chicago 6.
The Help reviewed by Greg Wright
I know some reviewers who proudly declare that they never watch films a second time.  And I can understand why that can happen.  After all, if you're reviewing films regularly, the theatrical release market alone can keep you busy with an average of four or five screenings a week—peaking during the holiday season with as many as a dozen in the span of a few days.  I know that back in the 1990s, John Hartl of the Seattle Times (who was also contributing to Premiere, as I recall) was averaging nearly ten films screened a week.  And that kind of load doesn't include film festivals, screenings for pleasure… or the home video market—which is now roughly triple the size of the theatrical release market.  A reviewer can keep so busy that there simply isn't enough time (or desire) to watch a film twice.
But there's the actual rub.  Except for the rare, extremely astute, and attentive reviewer, one screening is simply not sufficient to form an authoritative (or even fully-informed) opinion of a film—much less offer incisive commentary on how, exactly, a filmmaker achieved a certain effect or assembled a scene or sequence.  A reviewer might have a visceral reaction to the "Odessa Steps" sequence in Brian DePalma's The Untouchables, for instance.  But the technical direction there is so dense that an opening-day reviewer couldn't offer much of an analysis beyond a quick reference to Eisenstein and The Battleship Potemkin.  So most reviewers (and this is the somewhat arbitrary line between reviewers and actual "critics") owe it to themselves to see culturally significant films more than once.
But the problem goes deeper than that: reviewers and audience members alike go into every screening with a certain set of expectations that color the cinematic experience.
For regular reviewers, I'd warrant that the two primary expectations are either a Norbit-inspired dread or an overweening pants-peeing fanboy admiration for Scorsese, Tarantino, the Coens, von Trier, or whoever the auteur du jour happens to be.  (On the flip side of that coin, I must confess to a horribly unjustified bias against the films of Steven Spielberg and Julia Roberts.) Such expectations are further complicated by how much sleep one got the night before, which loudmouthed journalist happens to be within earshot, which other film one just got done screening or reviewing, how much of the film's publicity materials one has read, or how much fan hype has crept through one's defenses.  Then one has to actually pay attention to the film in detail while trying to take some kind of useful and legible notes.  And when this job has to be conducted in the context of promotional screenings (such as the abysmally-facilitated showing of Spielberg's War Horse which I once attended and which left me, and scores of average joes, in a foul mood before the film even started), the level of distraction rises exponentially.
Audience members face their own unique distractions: semi-informed nonsense, puff, and sharply accurate recommendations (or insults) the aforementioned reviewers have written, plans for after-screening dinner (or romance, or both), squirmy children, neighbors texting during the film, nacho cheese dripping on their shirts… you get the drift.
So much for actually paying attention to an incredibly complex art form.
Every once in a while, then, in light of all such difficulties, I find it worthwhile to deliberately revisit films that I was lukewarm about—to find out how much my own personal biases and professional hazards interfere with my ability to really watch a film.  I rarely sit down, in fact, for the sole purpose of enjoying a film the first time I see it.  I simply have a hard time dropping the lens of a reviewer and former aspiring filmmaker.
The Help, which was enormously successful in its theatrical release, is a perfect such case for me: I enjoyed it well enough in the theater (particularly because I didn't have to review it), but it didn't captivate me.
The film tells the fictional story of an aspiring white journalist who enlists the help of black maids in Civil-Rights era Jackson, Mississippi to compile an anthology of first-person accounts titled The Help, which gets successfully published by a New York firm.
Right there in that extremely abbreviated synopsis are two red flags which throw up critical roadblocks for me.  First, this is a fiction about true stories—a gimmick which is designed to help us lower our guard and more easily enter the "secondary reality" of a story.  (The effect is alternately referred to as "the willing suspension of disbelief.")  The second red flag is also built-in: a story about the black experience compiled by a white protagonist.  And Skeeter is so doggone cute and feisty, too—sort of the white correlate to Minny's finger-waggling renegade housekeeper.
So as I watched The Help the first time, I was paying attention to the ways in which those two conventions and artifices were being employed to manipulate my emotions.
How much of Aibileen's and Minny's "reality" was being informed by my experience and memory of cinematic conventions about black women?  The script even mentions the legacy of Gone With the Wind; "the help" figures in favorite films like It's a Wonderful Life; Cicely Tyson of Sounder fame is cast as Skeeter's nanny Constantine; and in this genre, you can't help but invoke the hokum of Steven Spielberg's adaptation of The Color Purple.
Skeeter's cuteness and spunk aside, how realistic is it for a white woman to have associated with and helped black women in 1963 Jackson—and lived to tell about it?  How is it that Aibileen has never had white visitors in her home, but Constantine has Skeeter's growth chart in hers? Minny's pie for Hilly is also a tremendously entertaining storyline; but how does that jive with what we know about lynchings, assassinations, and general race-baiting?  Does all this illuminate the problems of racism, or soft-peddle them?
You can see what kind of a pain in the backside I can be when it comes to watching movies.
But I hope you can also see, perhaps, how uncritical your own thinking may be about what you read in reviews—and about your own response to films.  The only stark difference between you and me, I suspect, is a wide gap in our levels of consciousness when it comes to these influences.  I think about them too much… and you likely think about them too little.
So what did I find when I revisited The Help?
What I really noticed was the high-class craft exhibited by virtual first-time director Tate Taylor.  Yes, all the requisite script beats are there—and while not every script writer masters them, most big-budget films follow the formula pretty straightforwardly.  But Taylor adds some very subtle touches that can't exactly be scripted.
Like most contemporary filmmakers schooled in the Steven Spielberg Formula for Succcess, Tate knows that "show them, don't tell them" can be distilled down into efficient single shots that convey as much as a page or two of dialogue.  So, for instance, when we are first introduced to Aibileen at the Leefolt's place, Tate sneaks in a shot of the "L-shaped scratch on the dining room table."  But it's not just a plot point for later reference; it's also, as Aibileen slides a serving dish over the scar, symbolic of the hurts that are covered up and glossed over in the Leefolt household… and in Jackson, and the South, and America.  But unlike Spielberg, Tate doesn't telegraph the shot with a dolly zoom, as Spielberg the Master might.  Tate is content to let such things work on the subconscious, and be found out with more attentive later viewings.
Another example is Aibileen's dash home after she's kicked off the bus in the wake of the Evers shooting. With no fanfare, Tate has the award-winning Viola Davis literally cross to the "wrong side of the tracks" during her fearful flight. It's a simple thing, but meaningful: if Aibilieen must run home, where should we see her running? Tate has plenty of choices, and the ones he makes are usually excellent ones.
Similarly, I've often thought about Tate's shot of Aibileen that closes the film.  It's wonderful how Aibileen's tears change from heartbroken to hopeful as she leaves the Leefolt's house for the last time; but I hadn't been able to shake the feeling that some sleight of hand was at work in a single shot that takes us from a closeup of Aibileen's tears and concludes with a near "God shot" as she continues through the Leefolt's white suburb.
This time, I was able to see what Tate did—and it's really quite remarkable.  As Aibileen's narration modulates into her post-retirement plans and dreams, and as Tate's camera pulls back from its subject, Aibileen does not walk past the camera, turning her back to it; no—she turns to her left at a crossroads.  Tate doesn't have to swing the camera around as Aibileen passes it: he simply has to pull back… as Aibileen symbolically turns a corner and redeems that opening L-shaped scratch in the table.  Nice.  Very nice, indeed. And again, without showy flourishes.  Just well-thought-out images and compositions rife with meaning and import.
So I enjoyed The Help much more the second time around, and was once again pleased to find that I'm still able to watch movies as movies when given half a chance… and find deeper and richer enjoyment in the process.
If you've never gotten around to seeing The Help, or have even wondered whether you want to see it again, wait no further.  Viola Davis just won some more awards, so the timing is right. Just remember, to paraphrase Ingmar Bergman: when you sit down to watch a film, you've signed an implicit contract to turn your will and intellect over into the hands of a master craftsman.  Keep your eyes peeled and your wits about you!
The Help is available to stream at Amazon Instant Video.
Check it out tonight, and don't forget to dine local first!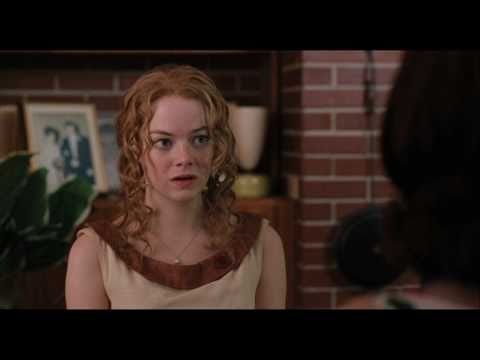 After two Super Bowl appearances in a row, everyone's paying attention… yet even with all the scrutiny, it seems that there's always some key issue that's getting glossed over. It's the elephant in the locker room, if you will, and gosh darn if I'll let that ride. Join us on Saturday mornings for a little closer look at our NFC West Champions.
By Greg Wright
Once again, one yard shy to end a game.
Getting tiresome, isn't it?
Marshawn Lynch's mom thinks so. She called for Offensive Coordinator Darrell Bevell's firing this week. I even saw some chatter on Facebook calling for brand-spanking-new Defensive Coordinator Kris Richard's head on a platter.
Sheesh.
Make no mistake — Pete Carroll was absolutely right in declaring that there was "no way" the Hawks should have lost that game on Sunday. When you score on defense AND special teams, when you have a two-turnover advantage, and when your offense scores 17 points on the road against a very, very stingy Rams defense, you ought to come out with a win.
That is, if you also don't give up a punt-return TD, if your defense doesn't yield 8 plays of 20 yards or more, if you don't shank a crucial OT kickoff, and if your make-shift over-achieving nobody offensive linemen don't get man-handled on fourth and one by a bunch of blue-chip first-round draft picks.
On Sunday, the Seahawks did not at all resemble the 2013 Super Bowl-winning edition, nor did they even muster the bravado of the 2014 Super Bowl-losing edition.
But they resemble the 2012 edition of the Seahawks a great deal.
Remember the Hawks going into Arizona to open that season and losing in the final seconds after a first and goal at the St. Louis 6, with Lynch getting a 2-yard carry on first down followed by three straight incomplete passes?
Remember the Hawks losing in St. Louis that year in week 4, the difference being yet again a special-teams breakdown?
Remember the Hawks' defense giving up 54 yards in 3 plays on the road in Chicago that season, allowing the Bears to tie the game with a field goal and send it into overtime?
Remember the almost carbon-copy defensive lapse in the final seconds of the playoff loss on the road to Atlanta, yielding 41 yards on 3 plays in 23 seconds?
Yeah, I didn't think so.
But I bet you remember the thrilling victories against Green Bay and New England at Home, and dynamite wins against Chicago and Washington on the road, the latter for the first road playoff victory in a couple decades.
I bet you remember thinking that was about the best season of Seahawks football you may have ever seen.
And I bet you may have forgotten how perfectly happy you were with that two years ago. You may have forgotten what an improvement that was over the T-Jack Hawks of 2011, or the Sad Sack final edition of Hasselbeck Ball in 2010.
Now? Well, the sky is apparently falling after one road loss to open the season, and an unlikely victory in Green Bay on the horizon. Some media pundits are already blaming Kam Chancellor for the Hawks losing the Super Bowl this year.
Seriously?
How spoiled we quickly become. How unreasonable our expectations get.
It's a long season ahead of us, and because it's Pete Carroll ball, we're in for a lot more close games this tour of doodie. We'll probably win our share of them, but we'll probably lose a few, too, and in frustrating fashion.
Why don't we try being real fans, and try cheering the team on to turn the majority of the remaining close ones into victories?
Why don't we trust the players and coaches do their jobs to the best of their abilities, while the twelves do the best they can with their own business?
It's truly troubling that the Seahawks are playing so similar to the way they did in 2012. But gosh — it felt so good then. It can feel good now, too… if we want it to.
---
Here's Brock Huard's analysis of the game-ending play last week. I have to say I couldn't agree with him more: the play call was not the problem.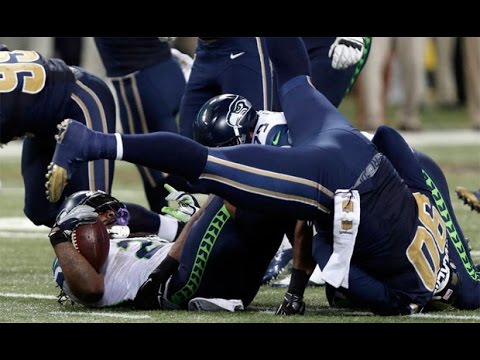 ---
Back to the prognostication for this year. Here we go with Week 2.
Thought last week stunk? Well, the Rams' D is better than Green Bay's, so look for the Hawks' O to score more than in St. Loo. On the downside, the Packers will likely put up more points against the Legion than did the Rams… but look for Special Teams to make a difference. Another close game, with the Hawks' sadly coming up just short again. Green Bay 27, Seattle 23.
I was wrong last week, and I'll be happy to be wrong again.
After two Super Bowl appearances in a row, everyone's paying attention… yet even with all the scrutiny, it seems that there's always some key issue that's getting glossed over. It's the elephant in the locker room, if you will, and gosh darn if I'll let that ride. Join us on Saturday mornings for a little closer look at our NFC West Champions.
By Greg Wright
One can only be so clairvoyant.
While I did correctly anticipate the Seahawks' release of Robert Turbin (who is now on the Cleveland Browns' roster… kind of a worst-case scenario for poor Turbo) I did not at all see the other running-back roster moves coming.
Discovering that Fred Jackson was added following his release by the Buffalo Bills was a most pleasant surprise — and the move made even more sense given that the salary cap hit for Jackson's contract will be almost a wash, even though Jackson's base salary will be $200K more than Turbin's would have been.
As I noted in my last column, the key issue is that Turbin is in the final year of his rookie contract, and would have been due for a hefty pay increase if the Hawks had wanted to keep him around. And as we can see with the stalemate in Kam Chancellor's holdout, cap dollars are in short supply for the Hawks right now. Every roster move being considered has dollars attached; it's not just about talent.
Which brings us to the surprise that probably wouldn't have taken place had Jackson not come on the market when he did.
The trade of Christine Michael to the Cowboys for a conditional seventh-round pick brings an end to the "who's the heir-apparent to Marshawn Lynch" era. The Seahawks drafted Turbin in the fourth round the year after acquiring Lynch in a mid-season trade with the Bills, and then drafted Michael the following year with their first pick, a second-rounder.
The pick was seen as a reach at the time, as Michael was projected to go in the lower rounds due to two seasons ended by leg injuries at Texas A&M as well as off-field personality concerns.
With the trade of Michael coming before the expiration of his rookie deal — and for a low-round draft pick at that — the pick is now being universally labelled a "bust."
Is that a fair assessment?
Armchair general managing is almost as popular a press and fan pasttime as other Monday-morning NFL-related second-guessing games. In particular, first-round picks are highly critiqued, a habit formed in the days when first-round contracts were open-ended and a first- or second-year player was often getting paid what many ten-year veterans could only hope to earn over the course of their whole career.
Under the current collective-bargaining agreement between the league and players, however, salaries for draft picks are highly structured and very limited. So "missing" on a first-round pick just costs you talent, not talent and a wad of cash. It's simply true that the stakes are lower these days for general managers…
…particularly when your general manager gets as much mileage as he does out of rounds three through seven.
Which brings us to John Schneider and that Michael pick.
It's true that Michael was the Hawks' first pick that year.
But we should remember that he was still a second-round pick… and the last player picked in the second round. You might as well call him the first player taken in the third round.
So the level of expectation for Michael could be roughly equivalent to what the Hawks expected out of Robert Turbin.
And if nobody's calling the ouright cutting of Turbin a "bust," why is the trade of virtual-third-rounder Michael for a future draft pick so labelled?
What were we expecting for the equivalent of a third-rounder? A running-back version of third-rounder Russell Wilson?
Isn't it more likely he'd be the running back equivalent of fellow third-rounders John Moffitt or Jordan Hill — role players, but not bona-fide starters?
Did we really expect Michael to supplant Marshawn Lynch, a blue-chip high school recruit and consensus first-round selection out of California?
Do we forget that when the Bills traded that very same blue-chip back to the Seahwawks, it was not for a first-round pick but a fourth-round pick and a conditional fifth or sixth-rounder the following year?
Was that because the Bills evaluated Lynch incorrectly? Was Marshawn a draft pick bust?
Or was it because Lynch just didn't fit with what the Bills were trying to do?
I get that both Pete Carroll and Darrell Bevell tinge their talk of the Michael trade with disappointment. They were hoping that Michael would end up doing more for the Hawks than he did. You always hope that. Especially when the guy picked right before Michael was the Packers' Eddie Lacy.
But neither Carroll nor Bevell, nor John Schneider, has said that Michael doesn't have the talent they thought he did. After all, he does boast a 4.9 yard-per-carry average for the limited action he's seen in two seasons. I expect he'll do just fine in the Cowboys' system, where discipline doesn't seem to count for as much. He'll continue to make unpredictable decisions at the line of scrimmage, carry the ball in his right hand regardless of the direction he's running or how he's coached, and put the ball on the ground every twenty touches or so. Dallas thrives on mercurially frustrating players, so expect to see Michael crack the starting lineup and stay there.
Also expect Turbin to be an eventual starter for Cleveland.
Just don't expect either Turbin or Michael to turn into Lynch. If they could, they'd still be in Seattle.
And you might also expect Thomas Rawls to turn out just as good as either Michael or Turbin. After all, Schneider picked him up as an undrafted free agent. And you know what Schneider can do with UFAs.
Lest anyone start labelling any Schneider/Carroll pick as an out-and-out bust, let's all just calm down a bit and remember what kind of roster the Seahawks have built, and how.
They don't build the future of the franchise on first-rounders, because that route spells financial disaster. Instead, they parlay late-round picks and free agents into pure draft gold.
Michael was not a bust. Everyone's just disappointed that he wasn't as thrilling a find as fifth-rounders Kam Chancellor or Richard Sherman.
Well, that's just too stinking bad, isn't it?
---
A few weeks ago, I broke down the interception that sealed the loss in the Super Bowl this year. Now, you must know I am no fan of the Patriots, but I am a fan of good football… and the following NFL Films presentation on what happened on that play backs up what I wrote. "The separation is in the preparation" intones Russell Wilson, and the fact is: the Patriots prepared just a little bit better than the Seahawks, and the separation was just enough to turn a score into in an interception. A game of inches? More like a game of fractions of inches.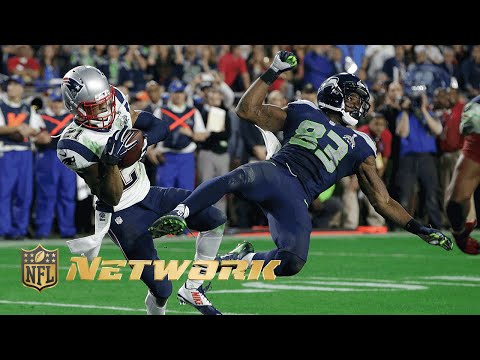 ---
So I thought I'd try a little prognostication this year. Here we go with Week 1.
Games with the Rams are always ugly, low-scoring affairs… and the Hawks' offense tends to struggle in the early going of the season. The difference this year will be improved play from the defensive front seven, and a decisive advantage in special teams… a real weakness in recent years against the Rams. Final score? Something like Seattle 13, St. Louis 9.
After two Super Bowl appearances in a row, everyone's paying attention… yet even with all the scrutiny, it seems that there's always some key issue that's getting glossed over. It's the elephant in the locker room, if you will, and gosh darn if I'll let that ride. Join us on Saturday mornings for a little closer look at our NFC West Champions.
By Greg Wright
It's nice to see Marshawn Lynch in camp, and it's even nicer to know he's healthy.
It's nicest to know he's happy about his contract right now… unlike a certain Chancellor.
As has been the case for the last three seasons, though, one of the biggest questions on the offensive side of the ball is… who's the number two running back?
The Seahawks drafted Robert Turbin in the 4th round of the 2012 draft out of Utah State, and he quickly established himself as Lynch's backup. He's ended up playing that role for the three seasons he's been with Seattle, averaging exactly 4.0 yards per carry on 231 touches for a total of 928 yards.
Turbin's more-or-less solid performance, however, did not stop the Seahawks from spending a second round draft pick on Christine Michael in the 2013 draft. He has, nonetheless, not dislodged Turbin from the number-two spot on the depth chart, despite averaging 4.9 yards on 52 carries over the last two seasons.
The third name in the mix this year is undrafted rookie Thomas Rawls out of Central Michigan. Observers at training camp have reported that Rawls has made a big impression on coaches.
Who will win the backup competition? It's hard to say, of course, though Seattle will undoubtedly keep three running backs on the roster.
But let's take a closer look at Robert Turbin, shall we? There are some things about his performance and contract situation that have been pretty overlooked… and which might factor into the "competition" that Pete Carroll and company always encourage.
First, Turbin's raw numbers suggest that he's not the caliber of back that Lynch is… and that's always what you're looking for: a backup that can not only step in if the main guy is hurt, but actually equal or outperform the guy he's replacing. Turbin's 4.0 ypc is not a bad average for an NFL back, but it's not stellar, either. Lynch has averaged 4.3 yards for his career, and you'd probably want at least a 4.2 ypc guy to replace him.
Is it fair to say, conclusively, that Turbin is not that back?
Not really. Turbin's career numbers are tainted by lots of short-yardage ball-protection carries in the late going of games in which the Hawks were just running out the clock. Worse yet, Turbin has had the misfortune of having all of his longest career carries nullified by dumb formation and holding penalties that had no effect on sprints of 20, 30, and 40 yards. In 2013 alone, Turbin lost 100 yards on three such "no play" touches. So on film, Turbin has looked much better than his raw stats.
In two games last season, Turbin did get enough touches to get a sense of what he might look like as a full-time back. Against the Rams at the end of the season, he carried 11 times for a 4.8-yard average against a tough run defense. Earlier in the year at the Raiders, he carried 5 times for a 7.0-yard average. So when he does come off the bench as part of the offensive game plan, he does perform.
Better, he excels as a receiver out of the backfield, averaging 9.9 yards per reception to Lynch's 7.9-yard average. That's a pretty big difference.
One knock on Turbin, however, is his ball handling. While he's only fumbled once in his 275 career carries and receptions, he's put the ball on the ground several times as a kick returner–a bad enough performance to completely end the 2013 season experiment with Turbin as a Special Teams specialist.
Complicating matters is the fact that Turbin is in the final year of his cheap rookie deal. Scheduled to make just over $600K this season, he hasn't had the Hawks come knocking on his door to sign him to a lucrative extension like Bobby Wagner's or Russell Wilson's. Do the Hawks continue to invest in a player that will likely become a free agent at the end of the season and get better pay with a team that really needs a starter-caliber back?
Will the Hawks be ready to move on from Lynch at the end of this season, and make Turbin the Back of the Future?
Turbin has changed numbers from 22 to 32 this year, so maybe he feels an upgrade in the offing.
Or… will Christine Michael be the new Robert Turbin?
As much as I like Turbo, I have to guess that he won't make the cut this year. Michael has just looked too good not to keep developing, and Rawls will most likely be the number three back.
Either Michael or Turbin will be odd man out… and the New Seahawks Reality of contract complications has destroyed the level playing field of competition. "Affordable" is the new "effective."
Enjoy watching the backups battle it out during pre-season… but don't expect Turbin to be around come opening day.
Do expect him to develop a good career elsewhere.
After two Super Bowl appearances in a row, everyone's paying attention… yet even with all the scrutiny, it seems that there's always some key issue that's getting glossed over. It's the elephant in the locker room, if you will, and gosh darn if I'll let that ride. Join us on Saturday mornings for a little closer look at our NFC West Champions.
By Greg Wright
Not a few NFL analysts insist that Russell Wilson in no way deserves his newly-minted $87 million contract, which makes him the third-highest paid QB behind Aaron Rodgers and Ben Roethlisberger. (Some contract analysts peg Wilson's deal just ahead of Roethisberger's.) The storyline with these analysts is that Wilson's stats don't measure up with other elite QBs, and that his win tally is the product of Pete Carroll's defense-first approach and a strong running game.
I even read one clown who asserted that Wilson's success is due, in part, to playing behind a "great offensive line."
You may notice that's a claim that's not even worth a response.
Sharper analysts have consistently pointed out that Wilson has pushed himself into the elite not just by winning games (which he has done more in his first three years than any QB in league history) but by how he has won a good many of those games: he also has more 4th-quarter game-winning drives in his first three years (15) than any QB in league history.
The top five career leaders in game-winning drives are, in order, Peyton Manning, Dan Marino, Tom Brady, John Elway, and Brett Favre. Between them, they have had 240 4th-quarter game-winning drives over the course of 84 combined seasons for a per-season average of 2.85. If Wilson were to keep up his current average of 5.00 per season and play for 15 years, his tally of 75 4th-quarter game-winning drives would demolish Manning's current career mark of 52 over 16 seasons.
That's one measure of Wilson's worth. Without the will to win, the tools to win are meaningless.
Also consider that Wilson has on his record 4 of the 25 biggest come-from-behind wins in team history. One of those was the "U Mad Bro?" win over the Patriots at the Clink in 2012; I imagine you remember Wilson's 46-yard bomb to Sidney Rice for the win. The list-topper in this category, of course, is the 21-point deficit overcome against the Jaguars at home in 2013.
But two of those four games were in the playoffs… no mean accomplishment. I've written extensively (and recently) about January's win over Green Bay; but who can forget the barn-burner against Washington in Wilson's playoff debut? Down 14-zip after the first quarter, Wilson led the Seahawks to a run of 24 unanswered points with a nearly flawless performance.
But he was even more impressive, if we can remember, in the loss to Atlanta the next week.
Do you recall that the Seahawks trailed the Falcons by 20 points at the beginning of the 4th quarter, and that they ran off 21 unanswered points to lead 28-27 with just 31 seconds remaining? Going completely off-script, Wilson threw for 169 yards on those three scoring drives, and the Seahawks would have won the game if not for a mindless defensive lapse that allowed the Falcons a game-winning field goal. Consider that the comeback against the Falcons would have ranked second all-time in Seahawk history if it had held, and would have been the biggest comeback in NFL playoff history.
Consider also that Russell Wilson's only two playoff losses have been the Falcons game and the Super Bowl against the Patriots. Yes, he has been two heart-breaking plays away from being completely undefeated in the playoffs. Both games ended with interceptions at the goal line in the closing seconds.
What Wilson brings to the game is a tremendous desire to win, and the talent to back up that desire.
I well remember sitting in a sports bar on December 2, 2012 and turning to my wife to say, "People will look back to this game with Chicago and say, 'This is the day that Russell Wilson became a pro.'" All Wilson did that day on the road against Chicago was engineer a 97-yard drive to give the Seahawks a 3-point lead with 24 seconds to play… and then, when the defense managed to give up the tying field goal, lead another 80-yard scoring drive in OT.
The fact is, Russell Wilson sticks to a winning script like a winner, not letting his ego get in the way (a la, say, Colin Kaepernick or Jay Cutler or Cam Newton)… and then, when he's forced off the script by an opponent who defeats the game plan, he plays even better.
And the fact is, the analysts calling Wilson overpaid have missed one major thing: they've apparently not watched Wilson actually play.
After two Super Bowl appearances in a row, everyone's paying attention… yet even with all the scrutiny, it seems that there's always some key issue that's getting glossed over. It's the elephant in the locker room, if you will, and gosh darn if I'll let that ride. Join us on Saturday mornings for a little closer look at our NFC West Champions.
By Greg Wright
Time to get offensive.
Remember the Seahawks' previous attempt at augmenting their offense with a high-profile trade? The experiment with Percy Harvin melted down over the first five games last season, culminating with the star refusing to go back into the game during the fourth quarter of the embarrassing home loss against the Cowboys. Russell Wilson finished that game with a woeful 126 yards in completions; the offense only mustered 9 first downs; and the Cowboys controlled the game clock with over 37 out of 60 minutes.
And really, that Cowboys game was not just an anomaly at that point in the season. After that game, and after Harvin was traded to the Jets the ensuing Friday, I inaugurated this column with the following:
It was fine and dandy that Percy Harvin was catching 85% of the passes thrown his way. It's not fine and dandy that he was averaging just 6 yards on those catches–the lowest YPC average on the team, and, yes, 144th in the league!

Clearly, the offense needs a lot of work. A lot. "We really played like crap," Baldwin offered in a follow-up interview on Wednesday.

This is what things look like when your team graduates from underdog status to figuring out how to win with a roster stacked with highly-paid superstars. "All our guys are very talented. We want to have all of them involved," admits Offensive Coordinator Darrell Bevell. "It's a tough orchestration of the whole thing."
"Tough" is an understatement. This is what the scoring drive chart looked like for that game.
One scoring drive of any significance for the Seahawks. Yes, pretty offensive.
Those of us with memories like elephants (either those in the living room or locker room, as you prefer) probably have our thoughts of the Hawk offense colored by games like the fiasco against the Cowboys. It's why, even when things look so bleak against the Packers through three quarters in the NFC Championship, we're neither surprised nor panicky. We know the Seahawk offensive has the ability to stink up the place good. And we know fourth-quarter heroics have become one of Wilson's trademarks as a consequence.
Here's the part we may not be aware of, and which gets ignored amidst all the attention the Seahawks' number-one ranked defense gets.
The Seahawks' offense was ranked number 9 in 2014.
That's not too shabby in a league led by pass-happy teams like the Packers, the Patriots, the Cowboys, the Chargers, the Saints, the Broncos, the Eagles, the Ravens, and the Colts. Uh-uh. In fact, it's almost shocking.
What's more, the Hawks were 6th in yards per offensive play at 5.9; 3rd in time of possession (32:22); and 4th in turnover margin (+10). The latter two categories are really a tribute to the defense, but still: the Seahawks' O makes more big plays than any team in the league, and it's not just the running game that contributes. And they tend to own the second half of games.
It's certainly true that a sterling D will give the offense more chances than a crappy one; but it's equally true that if your team is stocked with defensive talent, the odds are that the offense is not likely to be equally stocked.
Which brings us, finally, to Jimmy Graham. What kind of impact can we expect the former New Orleans "tight end" to have on offensive output?
First, he won't have the kind of impact Harvin had… which is to say, the negative kind. Bevell admitted having problems getting Harvin his touches, and they tended to look mostly like quick screen passes for little to no gain. Wilson will not be dumping passes to Graham behind the line scrimmage. No.
Second, Graham won't be called on to be what Zach Miller was. He won't end up being a de facto sixth lineman.
But don't expect the Hawks to start amping up the passing game overall, either. The offense will still center around Marshawn Lynch and the running game.
There are, nonetheless, specific areas where Graham's height and downfield threat will help.
First: productivity in the red zone. In the Super Bowl, we saw the difference that a big target on the outside can make–and Graham will be a bigger and better target than Chris Matthews.
Second: ball control and third down percentage. Sure, the D puts the ball in the hands of the offense a lot; but the O doesn't do as much with it as they could. Seattle ranked 11th on 3rd down with 42%… a long way behind–guess who?–the league-leading New Orleans Saints at 48%.
Don't expect Graham to be the Seahawks' leading receiver, and don't expect Wilson's number to start looking more like Rodgers' or Brees' or Manning's.
But presuming all the moving parts stay relatively healthy, do expect the Seahawks offensive to move up in the rankings a bit.
And, in an upgraded game of keep-away, do expect an improved offensive to make an already stunning D look even better.
After two Super Bowl appearances in a row, everyone's paying attention… yet even with all the scrutiny, it seems that there's always some key issue that's getting glossed over. It's the elephant in the locker room, if you will, and gosh darn if I'll let that ride. Join us on Saturday mornings for a little closer look at our NFC West Champions.
By Greg Wright
The Seahawks' come-from-behind overtime victory over the Green Bay Packers in the 2014-15 NFC Championship game will go down in my mind as the best game in team history.
The way the game ended, I dare say, will certainly stick in the memory of everyone who saw the game.
I also think that the disheartening loss in the closing moments of the Super Bowl two weeks later has led to Seahawks fans forgetting how lucky the Hawks were to even be there in the first place.
Yes, I did say lucky.
I did not say good. I did not say the Seahawks deserved to be in the Super Bowl. Maybe they did; but I did not say that.
No, the Seahawks were lucky to get there after the way they played through 55 out of 60 minutes in the NFC Championship game.
Do you remember the first quarter looking like this?
Do you remember the Seahawks being outgained 176 yards to 49 in the first half?
Do you remember Russell Wilson completing exactly one pass for positive yardage in the first half?
Do you remember the Packers virtually camping out on the Seahawks end of the field, visiting the Hawks' 30 yard line or better on six straight possessions?
Do you remember the Hawks trailing 16-0 at halftime, lucky to even be as close as that?
Do you remember Jermaine Kearse going 0 for 5 on his first five targets from Wilson, giving up four interceptions to defensive backs in the process?
Do you remember Burnett's "victory slide" with five minutes to go after Wilson's and Kearse's final miscue? Do you remember the sinking feeling you had then?
Do you remember the Seahawks, after coming back for a 22-19 lead, failing to stop a gimpy Aaron Rodgers and giving up this field goal at the close of regulation after yielding 48 yards?
Do you remember how eerily similar that was to the playoff loss in Atlanta two years earlier?
No?
Well, to be honest, I didn't remember all that either, until I rewatched the game last night. It's funny how victory can erase the painful details of short-term memory.
It's also funny how the final stats in a game can erase short-term memory, too, since the Hawks ended up pretty much owning the Packers, statistically, over the final two quarters and overtime. Ultimately, they bested the Packers in just about every meaningful statistic except turnovers.
But let's just admit, shall we? You don't turn the ball over five times and win a championship. Aside from the miraculous finish, that was just one ugly game. One we were lucky to win.
Oops! There goes that word luck again.
Luck, nothing. We don't need luck. We've got Russell Wilson.
When Wilson's at the helm, it's really not luck at all. It's miracles by design.
The Hobbit: The Battle of the Five Armies, review by Greg Wright
What was that I was saying about Lee Pace being a welcome presence as Thranduil in The Desolation of Smaug?  When Peter Jackson has him ride to war on a caribou in The Battle of the Five Armies, I heave a heavy sigh. When the caribou's antlers become weapons of mass destruction in the heat of battle, my popcorn comes up in my throat!
While Five Armies is, overall, the best-executed of the three Hobbit movies, Jackson just doesn't seem to know when he's on to a good thing and when enough is enough.
Eight years ago, when TheOneRing.net asked me to opine about plans for the Hobbit films, I editorialized as follows:
Without yet getting into the structure that such films might assume, it's fair to say that Tolkien wouldn't have written the same story that he did had he written it subsequent to The Lord of the Rings.

First, we know that, when Tolkien began writing The Hobbit, he had no intention of it becoming a part of the history of Middle-earth.  Second, we know that Tolkien had to later revise The Hobbit to make it consistent with his masterwork, retooling Bilbo's riddle game with Gollum.  Third, we know that Tolkien had to temporarily suspend work on Rings in order to work out exactly how characters like Elrond, Gandalf, Aragorn, and the Hobbits themselves fit into his broader mythology.  Fourth, we know that Tolkien gave up writing a Rings sequel because the material simply became "too dark."

Complicating matters is the general perception amongst many fans—a sentimental, romanticized, and unexamined perception—that The Hobbit is a light, whimsical fantasy.  It is not.  It is, in fact, an allegorical bildungsroman, a coming-of-age tale, a story of loss of innocence.  It's about children no longer covering their eyes in terror and imagining giants and bogies, but rather coming to see the world with eyes wide open and finding out that the most dangerous monsters may be some of their fellow adventurers.  The conventions of fantasy may dispose of Smaug quite neatly; dealing with Thorin—or Bilbo's own complicity in a Great Wrong—is another matter entirely, but one which is at the heart of The Hobbit.

Given that The Lord of the Rings has already come to the screen, though (and stupendously so), we have already seen how blithe young Hobbits such as Pippin must learn to become grave warriors; we have already witnessed the darkness of battles like that at the Pelennor; through Théoden, we have already witnessed sleepers waking to the harsh reality of betrayal and self-deception; we have, in short, already lost the innocence of Middle-earth.  Trying to recapture it—on a scale that would duplicate the boxoffice success of Rings—would be a bit like returning to fifth-grade summer camp after a stint in college dorms.

So two choices present themselves: first, scale back the design of The Hobbit as Lord of the Rings Lite for the younger set, and hope that Peter Jackson's fans have all spawned their own sets of Hobbit-sized kindergarteners who will be thrilled with a Curious George version of Middle-earth; or second, embrace the tone of the last third of The Hobbit and integrate the tale seamlessly with Peter Jackson's other films.  Boxoffice potential almost dictates the wisdom of the latter choice, regardless of the "violence" it does to Tolkien's original tale.
As much as I have chafed at the execution the very approach I suggested—a thorough embrace of the last third of Tolkien's novel as the tone for the entire series of Hobbit films—in the end the choice does seem wise. The Hobbit films will indeed, as time goes by, prove to be a suitable legacy companion to the Rings films.
Five Armies, in particular, strikes the right balance where the other two Hobbit films failed: its tone is more consistent throughout than Unexpected Journey, and it doesn't feel like a rushed sequence of chase scenes, as did Desolation.
Still, Jackson is not at his best form here.
For example: the film's opening sequence, Smaug's destruction of Lake Town, is a pretty fine depiction of what it would look like if a dragon attacked your wood-structure town; but Jackson can't stop there. Instead, he stages a showdown between Smaug, the "Dragon Who Talks Too Much, Like a Bond Villain," and Bard the Smuggler (um, Bowman) who, instead of felling the dragon with a simple (if legendary) black arrow, struggles to launch a six-foot steel quarrel, designed to be fired by a "windlance ballistae," at the mighty lizard. Which he manages to do with, yes, a standard bow. Uh… I think not. So the setpiece falls as flat as a dead dragon, as CGI-thrilling as it is, because Jackson overreaches.
Similarly with the events at Dol Guldur. It's not enough for Gandalf to have a showdown with the Necromancer cum Sauron; no. Gandalf must first confront an orc army, then all nine Ringwraiths (rather spoiling their much, much more effective appearances in the Rings films), and then he must be rescued by, of all people, Galadriel. As my niece's husband Jesse pointed out the other day, Galadriel is, after all, a ring-bearer, so the decision makes some measure of sense; but Gandalf is himself a ring-bearer and (in the broader background of Tolkien's fiction, though it does not enter into Jackson's films) essentially an angelic being. As the Providentially-appointed Enemy of Sauron, Gandalf should not really require a cameo from the Lady of Lothlorien to emerge from Dol Guldur midly scathed. (And how did he manage to recover his keen cap and staff, by the way?)
And then, of course, there's all the excesses of the titular battle itself. Enough said.
All the excesses notwithstanding, Jackson really does strike gold in Five Armies with Martin Freeman's performance as Bilbo. Here, at last, Freeman is given plenty of room to sputter and pause, to stammer and harrumph his way to a very difficult moral decision. And that's really at the heart of this tale—as I noted in my editorial for The One Ring.
Richard Armitage, as Thorin, also finally justifies his casting with a decent portrayal of Dragon Lust in the first two-thirds of the film. Between he and Freeman, the Hobbit films manage to conclude with some decent chemistry and a measure of heart.
However, as I confessed to Jesse the other day, I have not seen enough of interest to motivate me to seek out the Extended Editions of the three Hobbit films. Not even my professional curiosity has gotten the better of me.
Perhaps I have finally broken the dragon's spell. Thanks, Peter.
Greg Wright is the author of Peter Jackson in Perspective: The Power Behind Cinema's The Lord of the Rings (2004).
The Hobbit: The Battle of the Five Armies is available to stream at Amazon.
Check it out tonight, and don't forget to dine local first!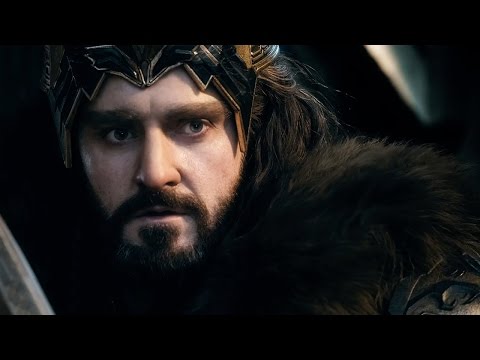 After two Super Bowl appearances in a row, everyone's paying attention… yet even with all the scrutiny, it seems that there's always some key issue that's getting glossed over. It's the elephant in the locker room, if you will, and gosh darn if I'll let that ride. Join us on Saturday mornings for a little closer look at our NFC West Champions.
By Greg Wright
February hurts less in July, doesn't it?
In my wife's family, they call the first day of every month Fool's Day, and it might be tempting to look back on Super Bowl XLIX, played on February 1 this year, in that light.
But with the luxury of five months' perspective, Darrel Bevell's play call on Seahawks' final offensive snap of what's now being called one of the greatest Super Bowls is looking less foolish and offensive all the time.
After all, that play was not Seattle's final chance to score. With the Patriots backed up to their own 1/2-yard line just afterward, a safety was not out of the question. Nor was a fumble in the end zone recovered by the Seahawks for a touchdown.
Game planning was certainly not at fault. The Hawk M.O. was followed to a tee, keeping the game close with a stifling, limiting defense (even with three injured defensive backs) and an explosive, patient offense. The goal of keeping the game close with a shot to win at the end was met, continuing an amazing three-year run of having a lead at some point in every game.
Yes, the Hawks gave up 14 unanswered points in the fourth quarter, and a Super Bowl record 37 pass completions overall to MVP Tom Brady.
But it would be hard to ask more of a hamstrung defense playing against arguably the greatest coaching/QB combo in NFL history performing in career-best form. Brady's instincts and discipline allowed him to complete the short passes he could and needed. He took what the D let him, and that was it.
It's certainly true, however, that the Hawks beat themselves on February Fool's Day. But it ultimately wasn't Michael Bennett jumping offside on that crucial post-interception defensive stand that lost the game.
It wasn't Russell Wilson throwing an interception on his final throw of the season.
It wasn't Malcolm Butler making a career-defining play to pick the ball off.
Nor was it Ricardo Lockette failing to extend his arms a little more to catch the ball, or even Jerome Kearse failing to win the one-on-one battle with Brandon Browner on that play.
No, what made the Seahawks February Fools this year was the fact that they are just too good.
I know you're thinking, "Say what?!?!?!"
Seriously. The Seahawks lost Super Bowl XLIX because they are too good, and too stocked with talented players.
That's why Brandon Browner got away.
That's why Brandon Browner was on the Patriots' defense in the first place.
That's why Browner was able to diagnose the play on the line of scrimmage and tip off Butler to look for the slant.
That's why Browner knew Kearse's tendencies and played the block perfectly.
That's why Butler's lane to the ball was wide open and why an otherwise genius play on an otherwise genius day went haywire.
I see it clearer and clearer the more often I replay that snap.
Brandon Browner, who wouldn't have been in the NFL in the first place if not for the Seahawks, a player who learned the Seahawks way to a tee and now has two Super Bowl rings running, a corner back who, all things being equal except asking price and suspensions, could very well having been starting on the right side of the D for the Hawks in Super Bowl XLIX instead of playing for the Patriots, is the reason the Seahawks lost the Super Bowl.
I'm happy for the guy. Couldn't happen to a nicer millionaire underdog with a chip on his shoulder.
But let's face it, 12th Man. The Hawks are good. Darned good. It might feel a little foolish to lose Super Bowl XLIX not to Tom Brady but to Brandon Browner–the one that got away. But we're lucky to have this team in Seattle.
Just imagine what surprises the coming season will bring. Maybe Bryon Maxwell will eliminate us in the NFC Championship!
The Hobbit: The Desolation of Smaug, review by Greg Wright
What was that I was saying about An Unexpected Journey not feeling rushed, about moving at a pace, and with an ethos, that would have made room for Tom Bombadil in Fellowship? About the inclusion of songs, in all their silliness and pomposity? About belly laughs and witty homages?
Naw. The Desolation of Smaug begins instead, and perhaps appropriately, with a not-so-witty homage to Peter Jackson himself as the director opens with a flash-back sequence of Gandalf's initial encounter with Thorin at the Prancing Pony in Bree. And as the scene opens, just as with the Bree scene in The Fellowship of the Ring, Peter Jackson emerges from the darkness munching on an oversized carrot. That's a fitting metaphor, methinks.
Once the flashback is complete and we learn that Thorin is out for revenge (there's a revelation), off we go with chase after chase after chase after chase. If I didn't know better, I'd say the events of The Desolation of Smaug covered about four days instead of the weeks they would necessarily entail. That's how rushed this film is.
You might think that embellishing a short novel like The Hobbit into three overstuffed films might produce a sense of increased passage of time rather than compression, of bloat rather than haste, but that's simply not the case.
The story, such as it is, covers the trail of Bilbo, Thorin, and company from Anduin to The Lonely Mountain. They are hosted by Beorn, venture into Mirkwood, are held captive by spiders and Wood Elves, escape via wine barrels to Lake Town, and then penetrate Smaug's lair.
And that's sort of the problem with making three movies out of The Hobbit. This section of the tale has no story arc of its own, in classical terms. So as a filmmaker, you have to invent one: figure out who the primary protagonist and antagonists are in this particular movie, and manage a central conflict to some kind of narrative resolution.
Jackson managed the same problem fairly well in The Two Towers, which was saved by a brilliant and groundbreaking portrayal of Gollum. In The Desolation of Smaug, however, Jackson seems to hope that if we are hurtled along fast enough, we won't notice that the emperor didn't have time to dress properly.
Nominally, Jackson sets up Thorin as the central protagonist in this segment of the story, with the conflict to be "resolved" being the return of the rightful "King Under the Mountain." To that end, one can't have Thorin slink into Beorn's halls, as he does in the novel, nor spend too much time mummified in spider silk, nor be shut up in a barrel, nor even sitting around uselessly on the side of a mountain. And you certainly can't have the Arkenstone enter the narrative in an offhand and disconnected manner, as it does in the book.
But the wheels fall off this wobbly cart of a narrative conflict when you have Thorin entirely out of the picture for what is the centerpiece of the film: our introduction to Smaug and his treasure hoard.
Jackson's solution? Invent an absolutely insane and absurd sequence with Thorin and his crew battling the dragon in Durin's mountain fortress. Tolkien didn't write it this way because he knew it would be a battle the Dwarfs could not survive. Jackson… well, narrative logic has never been his strongest suit.
It's bad enough that the humor of the Company's encounter with Beorn is replaced by a chase culminating in gnashing teeth; that the oppressiveness of Mirkwood is exchanged for rushed irritability; that the Company's wine barrels must be most illogically open while hurtling through cataracts and a hail of Orc arrows; that the romance between Kili and Jackson's Elf-warrior Tauriel must even exist; that Bard the Bowman should be a smuggler; that Jackson must divide the Company by inventing Kili's injury; or that Gandalf should prove powerless (and rash) against the Necromancer.
But for pity's sake… if you must do these things, can't you at least make them more interesting? And must you cap it with that awful sequence with Smaug? When Bilbo mutters, "What have we done?" I can only hope that's Jackson's chosen form of irony.
Lest you think that I found the movie completely without merit, I will note that Jackson's depiction of Thranduil, Legolas' father, is worth seeing. Appropriately condescending, superior, and vain, Lee Pace's performance makes me wonder what might have happened had Jackson found a way to make Thranduil the central villain of this episode.
As it is, it's hard to see anything other than greed as the central villain… and in The Desolation of Smaug, greed wins. Ick.
Greg Wright is the author of Peter Jackson in Perspective: The Power Behind Cinema's The Lord of the Rings (2004).
The Hobbit: The Desolation of Smaug is available to stream at Amazon. You can also stream it for free right now on xfinity if you're a Comcast subscriber.
Check it out tonight, and don't forget to dine local first!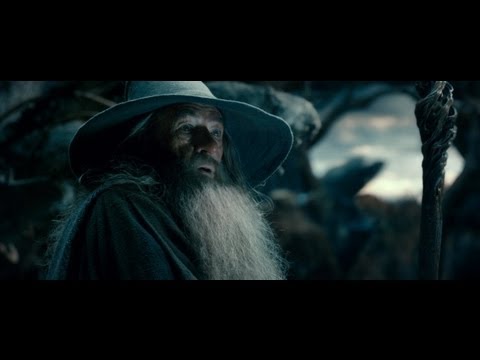 After two Super Bowl appearances in a row, everyone's paying attention… yet even with all the scrutiny, it seems that there's always some key issue that's getting glossed over. It's the elephant in the locker room, if you will, and gosh darn if I'll let that ride. Join us on Saturday mornings for a little closer look at our NFC West Champions.
By Greg Wright
News runs awfully thin between "voluntary OTAs" and training camp. Sure a good thing we've got a high-profile contract extension to be talking about, eh?
For those who haven't been paying attention, the 2015 season will be the final year in Russell Wilson's rookie contract. Per the NFLPA CBA (Collective Bargaining Agreement), rookie contracts are signed at relatively fixed rates—and because Wilson was drafted in the third round, his four-year contract for $2.99 million has made him the bargain-basement steal of the NFL. While other top-flight teams have been paying their quarterbacks upwards of $20 million per year, the Seahawks are still only required to pay Wilson $1.5 million for the coming season. This has allowed the Hawks to allocate their salary budget to the defense—one of the keys to their stunning run deep into the playoffs the last three seasons.
After the third years of Number 3's rookie contract, he's eligible to negotiate an extension which could call for a significantly higher salary in his fourth year and beyond. After two straight Super Bowl appearances, Russell Wilson is due for a payday. Given the kinds of contracts that lesser QBs have recently signed (SF's Kaepernick last year, 6 years at $114 million; the Panthers' Cam Newton this year, 5 years at $108 million), speculators estimate that Wilson will get a new contract valued at over $24 million a year. NFL insiders (read: rumormongers) report that Wilson is asking the Seahawks for a contract that will earn him more than Green Bay's QB Aaron Rodgers (5 years, $110 million).
Casual football fans might find the latter claim hard to credit. After all, Wilson is Seattle's darling, an unassuming, cliche-spouting, hard-working, hospital-visiting, down-to-earth, nose-to-the-gridiron football fanatic. He couldn't really be paying that much attention to what others are making, could he?
Well, Wilson's PR department has been working overtime since the ill-fated conclusion of Superbowl XLIX. Whether Wilson has ever personally managed his social media feeds or not, we know for certain this is how Wilson rolls now:
Every good quarterback needs an Entourage. #EntourageMovie @DangeRussWilson @Seahawks pic.twitter.com/1ZLkzRjnLX

— Entourage Movie (@entouragemovie) May 20, 2015
Since Wilson was taken under the wing of the New York Yankees' former star Derek Jeter, signing on to become one of the founding members of The Players Tribune last October, there's no question that Wilson has been transforming his image from one of the NFL's humbler players into, well, the image of a Player…
The Captain's Players' Tribune Receives $9.5M in Funding http://t.co/bjcNxcjPIY via @forbes pic.twitter.com/4E805hCjrP

— Forbes SportsMoney (@SportsMoneyBlog) June 16, 2015
…maybe even a Playboy. A couple months ago, Wilson started dating pop star Ciara. She's accompanied him to gala dinners as well as Seattle Children's Hospital.
This week, Wilson created something of a firestorm by posting the following image on Facebook for "Women Crush Wednesday." (The image is part of the promotion for Ciara's new album.)
Many die-hard Seahawk fans and Russell Wilson acolytes have been crying foul. After all, this is not the image of Seahawk QBs. Not at all. Nope.
This is how superstar Seattle QBs roll:
That's all well and good, actual football fans will say. But what on God's green astroturf does any of this have to do with actual football?
Good question.
And here's the answer.
Midway through last season I (somewhat ironically) wrote about "The Next Tom Brady." In that column, I observed the following:
Don't expect Carroll to sacrifice the future of the team in order to build around a superstar QB. If Carroll continues to guide the team over the next decade, we've probably only got another five years or so of watching Wilson play for the home team.

After that… expect a blockbuster trade that keeps the Seahawks defense stacked for years to come.

As the Hawks proved in February, who needs a Peyton Manning (or the Next Tom Brady) when you've got The Legion of Boom: The Next Generation?

And do you really want the Next Tom Brady when the Original Tom Brady hasn't won a Superbowl since 2004?

Those QB salaries are a killer. When the time comes to invest in rebuilding the defense, Carroll won't flinch.

Wilson is not the long-term future of the franchise. It's still the D.
I chafe a little bit at the Hawks getting bested by Brady's defense in the Super Bowl… but seriously: where do perennial Super Bowl QBs often end up? Media markets like Boston or New York, not backwater hick markets like Seattle.
Russell Wilson is already dressing the part he expects to play for years to come. The Seahawks will undoubtedly sign Wilson to a long-term contract. Will he end up with the richest contract in NFL history? That remains to be seen.
But again: don't expect Wilson to be in Seattle ten years from now (if he's still healthy enough to play). Two or three years into his new contract, Wilson will inherit Manning's spot on the Giants… or may, in fact, be the next Tom Brady. With the Patriots.
That's how megastar QBs (with pop star wives) roll.
The Hobbit: An Unexpected Journey, review by Greg Wright
I must confess: I capitulated to pessimism in the weeks leading up to the theatrical release of the first of Peter Jackson's Hobbit films. I had been increasingly skeptical that these adaptations would be anything but dark and violent, almost the opposite of the colorful and often light-hearted tale that Tolkien originally wrote. Yes, I am fully aware that things get awfully bleak once Bilbo and company cross the Great River and forge into Mirkwood—but the first third of the book includes an awful lot of humor in the context of danger (such as the encounter with the Trolls, and even "Riddles in the Dark"), giddily awkward songs, and a lightness of tone that makes Rivendell feel like an eternal birthday party.
So the good news: my pessimism on these issues was largely unfounded. Unlike the theatrical release of The Fellowship of the Ring, An Unexpected Journey doesn't feel rushed. It moves at a pace, and with an ethos, that would have made room for Tom Bombadil in Fellowship. The colors are bright—exceptionally bright, and clear, thanks to the care that Jackson and New Line have put into the 48fps 3-D presentation. The songs are there, in all their silliness and pomposity. Elrond and Rivendell actually seem pleasant instead of grim and dour (if beautiful). Bilbo's encounter with Gollum produces both chills and belly laughs. We even get a healthy dose of witty homages to The Fellowship of the Ring, including numerous cameos of both principal cast members and memorable bit roles.
But frankly, all this narrative generosity doesn't add up to feeling like a good thing. Journey seems so intent on being thorough, detailed, and spacious that it never manages to develop either the emotional resonance or cinematic momentum of The Fellowship of the Ring.
Like Fellowship, Unexpected Journey often feels like an extended exercise in "setting the stage," as it were, rather than an actual story being told. It does manage to do justice to Tolkien's original work better than I expected—but it's missing the spark of excellence and audacity found in Fellowship and Return of the King. Peter Jackson (and the audience) would have been better off with a film that made him happy, rather than a film that feels designed to please a picky and territorial fan base. It never develops any real emotional punch&mash;no gravitas. It never feels like anything is really at stake.
The one exception is Bilbo's decision to spare Gollum's life. That's the heart of this episode in the trilogy, and it's a fine moment—and also a key connection with the larger scope of Jackson's Middle-earth. The important point, again, is not entirely that Bilbo finds room in his heart for mercy, motivated by pity. It's that, through that merciful act, the larger Providential arc of Divine movement is worked out. Neither Bilbo, nor Frodo, nor even Gandalf, Elrond, or Galadriel, are powerful enough to save Middle-earth from great Evil. Evil will ultimately destroy itself through its own evil impulses, and Gollum is the agent of that demise—in spite of the best intentions of others.
Other themes also register, but don't fare as well. For Thorin and the other Dwarves, Jackson scripts a nice speech for Bilbo about the need to find a home—and it's a thoughtful and creative solution for the dilemma of creating a through-line for Unexpected Journey. It's just a shame that Bilbo connects with Thorin through a violent act fabricated by Jackson and company—especially when, early on in the film, Gandalf advises Bilbo that "true courage is not about knowing when to take a life, but when to spare one." It seems that, to Peter Jackson, such advice simply doesn't apply to the "unredeemable."
Still and all, the film was for me an unexpected lack of irritation, and a more-or-less satisfying return to Middle-earth… though it certainly doesn't measure up to the best of Jackson's forays into Tolkien's world. I'll applaud Jackson for using the film to break new ground with cinematic technology, and for achieving a somewhat kinder, gentler Middle-earth.
But this is simply not a compelling film, except for the most die-hard of fans. One of the British reviews of the film has said it looks like "the most expensive TV program ever produced." I think that hits it about on the head.
Greg Wright is the author of Peter Jackson in Perspective: The Power Behind Cinema's The Lord of the Rings (2004).
The Hobbit: An Unexpected Journey is available to stream at Amazon. You can also stream it for free right now on xfinity if you're a Comcast subscriber.
Check it out tonight, and don't forget to dine local first!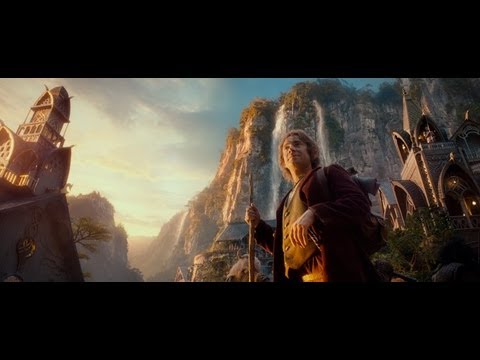 Redondo's PowellsWood Garden, in collaboration with local storytelling guilds, hosts its fourth annual Storytelling Festival July 24th and 25th with five national storytellers on hand to share personal and folk tales. The festival includes fun for all ages with workshops for adults, a free program for children's groups on Friday, and a full day of storytelling concerts on Saturday.
In an era when quick blurbs on social media are the norm for communicating one's identity to the world, it is refreshing to hear a well-crafted personal story. Previous visitor Rebecca Chamberlain summed up her feelings about the festival this way: "Between the natural world, and the human imagination, we entered a timelessness… and experienced what 'spellbound' means."
This year's teller lineup is chock full of spellbinding entertainment. Mime Antonio Rocha uses movement to help unlock our imaginations. Motoko brings Asian folktales to life with humor, charm and elegance. Playwright, commentator, and storyteller Kevin Kling shares his "can do" attitude through personal stories of overcoming adversity. Self-described "Affrilachian" teller Lyn Ford tells folk and personal tales rooted in her multicultural heritage.  Donald Davis, a true southern gentleman known for his bow ties and hilarious personal stories, will charm audiences of all ages.
The Festival's Friday workshops are open to anyone with an interest in storytelling, and are especially useful for those who use stories in their life or work. Workshops begin at 9:00 am and end at 3:30. Friday's events conclude with conversation and sweets at Tea with the Tellers, an afternoon social for workshop participants and tellers.
Saturday telling begins concurrently at each festival tent at 10:00 a.m.; gates open at 9:00 for check-in, garden exploration, and resources, coffee, and food purchases. Tellers move from tent to tent throughout the day giving all visitors a chance to hear all tellers, but visitors may also follow their favorite teller if desired. If one has limited time, the Closing Concert from 3:45 to 5:00 features all of the tellers.
Advance registration is required for all Friday events; workshop pricing varies—see the festival website http://powellswoodfestival.org/ for registration and pricing.
As an added bonus, day care programs, homeschool groups, and day campers are welcome to attend the festival free of charge as a part of the children's programs on Friday. Participants will hear three tellers and receive a short tour of the garden in this one-hour program.  Four time slots are available; to book contact Kristine at admin@powellswood.org or by phone at 253-529-1620.
Saturday tickets may be ordered in advance via the festival website or be purchased at the gate; adult tickets are $20.00, children (12 and under) are $5.00 and a family pass is $40.00.
Friday lunch for workshop attendees is catered by Panera and can be pre-ordered with tickets. For those who wish to enjoy lunch in the garden on Saturday, options include catered sandwiches, salads, chips and cookies, coffee and espresso drinks, and hand crafted ice cream by Ice Cream Social. Visitors are also welcome to bring their own lunch.
The festival is held at PowellsWood Garden located at 430 South Dash Point Road in Federal Way. Festival parking will be accommodated at Sacajawea Park at 1401 S. Dash Point Road.  Please catch the festival shuttles, which run continuously starting at 8:45, for transportation to the garden. There is no parking at the garden during the festival except for handicapped vehicles.
Online Ticketing at http://www.brownpapertickets.com/event/920053.
The Return of the King, Extended Edition review by Greg Wright
I have to assume that those who really want to know about the Extended Edition of The Return of the King are already fans of Peter Jackson's adapted Lord of the Rings.
After all, would anyone who dislikes Krispy Kremes be interested in merely a bigger Krispy Kreme? I doubt it. And what makes a Krispy Kreme special, so I have been told, is all in the eye of the consumer, as it were.
But wait, you say. The Return of the King is no light-as-air confection. And of course I agree, though not everyone would. Further, I suggest that the Extended Edition is as much a different movie from the theatrical version as was the extended Fellowship—as different as a slice of New York cheesecake is from a Krispy Kreme.
My point is this: not everyone likes Krispy Kremes, though the vast majority does. And the Extended Edition is not just a bigger Krispy Kreme. It's more than that, and entirely different.
So, rather than provide a detailed rundown of what's new in the longer treatment of Jackson's King (which every fan will know about soon enough, anyway), I'll attempt to do two things: first, explain to fans why they have good reason to be excited about this edition (precisely because it's not simply more of what they already like); and second, persuade a few of Jackson's harsher critics that "biting into" the Extended Edition won't merely amount to more of a bad thing.
Why the Extended King Is Better
Football is said to be a game of inches. Championships can be lost merely by the failure of a running back to stretch that last yard for the pylon. (Don't we know that in Seattle?)
In the same way, film is an art form of milliseconds. Editors agonize to get each cut right, down to that 1/24th of each second for which each individual frame stays on the screen. Get the cuts right, and cinematic magic has been wrought. Get them wrong, and the audience is lost.
Just from that standpoint—and leaving issues of special effects, sound editing and scoring entirely aside—the same raw footage may produce two entirely different films depending on how that footage is edited. Given, then, that the Extended Edition of The Return of the King has not only been edited differently but has also increased the running time by fifty minutes, it is—technically—a completely different work of art.
But the changes run deeper than just thousands of new frames and variations on existing themes. Most significantly, the protracted ending—which was the object of most critical barbs in the original release—does not now seem nearly so protracted. It is also more well-earned.
For one thing, the added and extended scenes provide a greater understanding of various characters' motivation: why Pippin is really drawn to the Palantír, how Faramir has anticipated the Orc attack across Anduin, why Denethor's resentment of his younger son reaches its peak following the garrison's repulsion from Osgiliath, why Denethor's despair is unfounded madness, why Gandalf's confidence is shaken following the siege of Minas Tirith, and why Aragorn can conversely be so confident that Sauron will be alarmed by Gondor's march to the Black Gate.
For another, a great many loose ends are tied up. We find out, for instance, what becomes of Saruman and Wormtongue. We find out how the Palantír came to rest at the base of Orthanc, and what happens to it after Pippin's indiscretion at Edoras. We see how Aragorn's ghostly host overcomes the Black Ships. We find out what happened to Gandalf's staff. Éomer, Faramir and Éowyn don't simply seem to fall off the face of Middle-earth.
And there are just so many nice touches: Tolkien's personal nightmares of a giant wave rolling over green fields finding their way into Éowyn's nights; sunlight on the king's garland at the crossroads; a single blossom on the White Tree of Gondor; the look of dismay on Aragorn's face while looking down on Pelargir; Éomer's grief over his sister's broken body; the hands of a healer; and Gandalf's showdown with the Witch King of Angmar.
In total, it all adds up to a much stronger argument against despair. During interviews for the theatrical release, Jackson remarked, "It must be about hope. I don't think the alternative is particularly attractive. There has to be some degree of hope." And of course the sum is greater than the parts.
But the parts themselves also highlight why the extended cut is not just a stronger statement but also a better movie: because the theatrical cut—despite its many bravura sequences—often gave character development short shrift, left far too many threads dangling in Middle-earth's winds, and allowed precious little time for those nice touches.
This is not to say that the extended cut is perfect. There still seems to be information missing in Arwen's scenes with Elrond, Éowyn's affection for Faramir still dawns much too quickly, Merry still seems missing in action prior to those split seconds in which he slashes at the Witch King's heel, and the sequence of events at the Black Gate remains a rushed puzzlement.
But this cut of The Return of the King, this very different film twelve months removed from the demise of Jackson's friend Cameron Duncan, is far less about the sadness of death than it is about the hope that remains the other side of that seeming darkness. This time, Jackson doesn't just have to "hope hope is there." It is there.
Why Jackson May Disagree
Presumably, Peter Jackson will not now renege on his assertion a year ago that the theatrical cuts are the versions of his movies that he prefers. When I participated in round-table interviews with the director, he was quite emphatic on this point, theorizing that the only reason fans can bear the longer versions is that they have the luxury of viewing them in their own homes. But apparently Jackson thought in December of 2003 that theatrical audiences could stand a longer running time than he thought they could in December of 2001. After all, the running time of the theatrical King compares pretty favorably with the running time of the extended Fellowship. Perhaps Jackson simply isn't the best judge of what audiences can bear when it comes to their appetite for Tolkien and good filmmaking.
Screening The Return of the King "with people who were intimately involved in the film," Jackson ironically notes in an Extended Edition bonus feature, "gives you quite a misleading sense of exactly what you're dealing with because you've then got to look at it in the cold light of day and say: Okay, what does somebody who's not that attached to the movie going to actually make of all this?"
And this may not be so obvious, but the answer to that question was not necessarily to be found in the audience response to the theatrical cut. After all, at that point, how many of us could honestly claim to not be "intimately involved in the film?" Jackson and his crew weren't the only ones to have lived and breathed Middle-earth over the last several years. Yes, of course, they were more enmeshed and heavily invested in bringing that vision to the screen. But as audiences filed in to theaters to feast on their first serving of The Return of the King, their appetites had most certainly been whetted. Objectivity had long since been lost, and their responses were quite intimately bound up in The Fellowship of the Ring, The Two Towers, Tolkien, and Peter Jackson himself.
When it comes down to it, I just don't know that there are more than a handful of critics who could objectively assess this Extended Edition. But I'd be willing to bet that those who do retain that capacity will be far more impressed than they would have been with the theatrical cut, if they had seen it.
Jackson's opinion of the theatrical cut is also dependent on his own preferences, and I have no doubt that he was a more than a little depressed during the theatrical release press junkets, due both to his sadness at Cameron Duncan's death and the predictable letdown following the conclusion of the superhuman post-production cycle leading up to the film's release. Would Jackson have cut the film as he originally did were he in his present state of mind? I doubt it.
The Extras
A great additional service, of course, that this Extended Edition release does the moviegoing public is the much-anticipated collection of bonus features (if you track down the actual hardware, rather than stream this online). Writer-director Michael Pellerin has done an astounding job of compiling a truly insightful and meaningful look into the process and significance of bringing the final installment of this cinematic trilogy to the screen and into our homes. In fact, these features are as much a monumental accomplishment in their own right as The Return of the King itself, and just as deserving of praise and awards. (They also expose the bonus features that were included with the theatrical release home video edition for the literally ridiculous sham that many of them, such as the National Geographic feature, were.)
"J.R.R. Tolkien: The Legacy of Middle-earth" may, in fact, be the definitive video talking-head analysis of the significance of The Lord of the Rings. Colin Duriez and Bill Welden rightly point out, among other things, how dependent Tolkien's invented world was upon the Judeo-Christian tradition of the Fall of Man. Further, Tom Shippey, John Garth, and Brian Sibley all discuss at length Tolkien's theory of "eucatastrophe" and its connection to his epic story: how Middle-earth's deliverance from the tyranny of Sauron and his Ring at Sammath Naur was intended to invoke the joy of the resurrection of the Christ, the victory of God over sin and the grave.
Still, I have a hard time shaking the feeling that this collection of bonus features is a concerted effort to somehow give New Line and Peter Jackson more credit for honoring Tolkien's themes than they deserve. It's disconcerting to see Shippey defending Jackson's interpretation of the Grey Havens as a metaphor for death; and it's downright irritating to know for a fact that, at the time of the theatrical release of the film, Boyens and Walsh had no understanding of the Catholic view of fallenness, and that Jackson himself had never even heard of the term "eucatastrophe;" I know because I was the one who asked him about it. Heck, I even know first-hand that as of the release of The Two Towers composer Howard Shore was ignorant of the Music of the Ainur. Pellerin may know his stuff, but Jackson and company simply did not.
The End of All Things
But here, at the last, I must content myself with having documented, along the way, the points at which Jackson's vision has diverged from Tolkien's. The web pages containing my exhaustive coverage of the films will be forever enshrined in the Internet Wayback Machine, and I can also hope that my book Peter Jackson in Perspective will suitably serve as the companion piece for the Extended Edition that I intended it to be. After five years of intense journalistic activity, it was time for me, too, to begin letting go of The Lord of the Rings. And I doubt I had any easier time of it than Jackson obviously had.
"It's a tough project to say goodbye to," says sound designer David Farmer. "It's not just any old trilogy. It's a pretty special part of history—and not just for the people that watch it, but for the people that worked on it."
Thanks, Mr. Jackson. Thanks for letting us all intimately partake of your vision. Even ten years after the fact, you have helped make our perception of Tolkien's own vision more bright and fresh.
Greg Wright is the author of Peter Jackson in Perspective: The Power Behind Cinema's The Lord of the Rings (2004).
The Return of the King Extended Edition is available to stream at Amazon.
Check it out tonight, and don't forget to dine local first!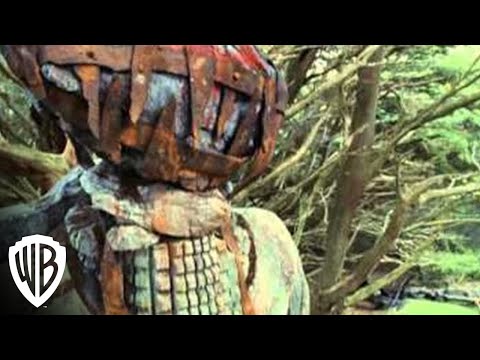 The Two Towers, Extended Edition review by Greg Wright
I must confess that I did not eagerly await the release of the extended version of The Two Towers. While the extended Fellowship is an epic worthy of being called a classic—taking what was already a fine, effective film and improving it by tweaks and bounds—I did not see much hope for a similar treatment of Towers. Why? Because the source material for this extended cut was so much weaker to begin with. While the theatrical Towers proved excellent grist for fanboys, I nonetheless found it tedious at times and oppressive as a whole. Without Jackson's stunning realization of Gollum, the film would have seemed to me a nearly complete loss.
Fortunately for the studio—and the audience—Peter Jackson and crew were at the helm of this effort and not me! For the most part, the extended Towers wisely employs the tactics which worked so effectively for the first extended installment. Indulge me as I share my impressions of the more significant changes.
Théodred, Éomer and Éowyn
One of the earliest added segments—brief though it be—surveys the slaughter at the fords of Isen: the scene of Théodred's mortal wounding. Éomer and his eored come upon the aftermath of the battle and find precious few survivors. Indeed, King Théoden's son, Théodred, seems to be the only Rider left clinging to life.
This short segment is typical of the difficult cuts restored in the extended version. On its own, its presence in the theatrical version would have added little but precious minutes to the running time; when combined with other similar snippets of the action in Rohan, however, it does wonders in establishing Éomer as a sympathetic character, and explaining his banishment; in grounding the valorous pessimism of Éomer and his sister, Éowyn; and in "selling" Théoden's grief, later, alongside his son's burial mound at Meduseld. All in all, Rohan's leading characters benefit greatly from the extended treatment.
Merry, Pippin, Ents—and Huorns!
The elements of the story line related to Treebeard and Fangorn Forest also benefit—probably even more so than Rohan's leading characters. In the theatrical version, literally days go by while Merry and Pippin's story line is dropped. For me, this was terribly maddening. Rather gratifyingly, a great deal of the "missing" days are restored. For instance, Merry and Pippin learn about "Ent draughts" and their effect on diminutive folk like Hobbits; and they also have the chance to discover barrels of Southfarthing pipe weed in the flotsam and jetsam of Isengard.
But the real bonus in the extended cut is the fashion in which Jackson and Boyens make up for the tragic story line losses of the theatrical Towers and both versions of Fellowship. Tolkien's creative and engaging development of Treebeard's character—including his charming manner of speech, his preoccupation with hastiness, his songs and references to the Ent-wives—is not only resurrected, it's interwoven with freshets lifted from Tom Bombadil. The sneakiest moment in this respect may come when Treebeard tells the sleepy Hobbits, "Heed no nightly noise." The investment in Treebeard pays off heavily when it's time for Treebeard (and, yes, the Huorns!) to confront Saruman and his forces.
Saruman, His Minions—and Sauron's
The balance sheet with respect to Saruman, however, is rather mixed. The most pleasant surprise of the early scenes in the extended Towers is probably the extra moments we get to spend on the trek across Rohan with Merry, Pippin and their captors. These additions not only aid character development, they plug what was a key plot-hole of the theatrical version: the reason that the raiding party consists of orcs from both Isengard and Mordor. The extended version makes it quite clear that a rendezvous between Saruman's orcs of the White Hand and Sauron's forces had been pre-arranged—and that Sauron's troops were not expecting a westward course across Rohan, much less rough treatment from their larger and hardier counterparts.
The downside is that this tension goes nowhere—in fact, the extended version only reinforces what is arguably one of the most tragic simplifications of Jackson's Towers: the idea that Saruman really thinks he can be an ally to Sauron, when all he can truly hope for is to be either a lackey or a usurper. The outcome of the War of the Ring shall be "the union of the two towers. Together," Saruman explains, "we shall rule." Fat chance, that. It's sad that Jackson's Saruman doesn't understand that the Ring is his only chance for survival—and not merely by gaining it, but by using it against Sauron, not in league with him.
Aragorn, the Dúnedain and the Elves at Helm's Deep
The additional time spent developing Aragorn's character has a likewise mixed payoff. To Jackson's credit, Aragorn now really has a history—and one that other key characters, like Éowyn, discover. We find out quite a lot more about the Dúnedain, to whom Aragorn belongs, and about his long struggle to fulfill his destiny as the heir of Elendil. While Aragorn's character is still, for Jackson, a hero-in-the-making rather than a hero-born-to-be, Aragorn's development now takes place in the context of his identity as Tolkien created it. The strongest element in this regard is the time devoted to a discussion of one of Aragorn's heirlooms, the Ring of Barahir: a First-Age gift from the Elvish king Finrod, and a sign of descent from Barahir's son Beren. A nice touch, indeed.
But this only exacerbates what is already an inexplicable tension between Aragorn and Elrond, who in Tolkien's tale is also descended from Beren and his Elven bride, Luthien. Further, the arrival of Haldir's Elves at Helm's Deep now becomes a grudging concession to alliances of the past—in spite of "knowledge" that the cause is lost. For all the mental powers which Jackson and Boyens have invented for Elrond and Galadriel, their vision is spectacularly shortsighted, and incorrect. One can only guess that some lost footage somewhere justifies the inexplicable relationship of Jackson's Aragorn and Elrond.
The Steward, His Sons and The Ring
And it's truly odd that added scenes related to Denethor, the Steward of Gondor, aid one of the story's principal minor characters—Faramir—while seriously weakening one who doesn't even have a line of dialog in Tolkien's The Two Towers. It's refreshing, certainly, to get some feeling for the significance of Osgiliath in the story of Gondor. Likewise, the flashback relating its recapture—some months prior, from the forces of Sauron—is an efficient way of providing weight to the dilemma which Faramir faces: what can the younger brother of a favored and highly popular older brother, sent on an odd quest to Rivendell amidst the heat of battle, do to impress his father? The scene provides badly needed justification for Jackson's Faramir to haul Frodo to the White City of Gondor, considering that the incident does not appear in Tolkien's novel.
The Problem of Boromir, the Problem of Evil
But the flashback in Osgiliath also does something which must be almost obscene for many Tolkien fans: it completely alters the motivation for Boromir—a character who has already died in another movie! Boromir's actions need to make sense within the context of The Fellowship of the Ring—and they do!—not within the context of The Two Towers. Having thought we'd already made sense of Boromir—that he'd fallen victim to the Ring's power to work upon his own temptation to power—we're now told that he really wanted to bring the Ring to Gondor only because Daddy wanted him to. It was no fault of his own; he was just trying to be a good son. The bigger explanation seems to be, for Jackson, that the problem of evil is purely external, not internal: and that's an idea which is not in the spirit of Tolkien.
All in all, though, the extended version proves very satisfying to fans of The Two Towers. If you haven't seen the short version, the extended version is also the better bet of the two. But if you didn't much care for the theatrical release, the extended version may or may not float your boat.
One thing is for sure: the pace is much slower, so lay in a good supply of snacks and caffeinated beverages—and enjoy!
Greg Wright is the author of Peter Jackson in Perspective: The Power Behind Cinema's The Lord of the Rings (2004).
The Two Towers Extended Edition is available to stream at Amazon.
Check it out tonight, and don't forget to dine local first!
The Fellowship of the Ring, Extended Edition review by Greg Wright
In general, I am not a fan of "director's cuts," or extended versions of theatrical releases. With very few exceptions, such as Milos Forman's Amadeus, the addition of "restored" footage makes little or no impact on the effectiveness of a movie. Peter Jackson's extended version of The Fellowship of the Ring is one of these rare exceptions. In fact, the additions that Jackson has made—scattered widely across its three-plus hour running time—transform Fellowship from a very good movie into a truly great film.
Attention to Detail
Many Tolkien fans were probably disappointed to find that Tom Bombadil was not restored. In general, though, Jackson judged rightly in not introducing major new sequences to the film. Instead, bits and snippets have been added to the scenes that were already there, helping greatly to eliminate the rushed feeling of the original version. Many of these detail-oriented additions simply make the film feel lived in—like Bilbo's frantic avoidance of the Sackville-Bagginses, the short pub conversation of the Gamgees and Sandymans, the passing of the Elves in the woods of the Shire, or the extra time taken in the passage of Moria.
Others, like the fleshed-out Orc ambush of Isildur at Anduin, improve the viewer's orientation to Middle-earth and its back-story. It's safe to say that someone who has never read The Lord of the Rings would be much better off seeing the extended version of Jackson's movie.
Moving the Plot Forward
In the theatrical release of Fellowship, it often feels that the plot wouldn't advance if it weren't pushed along mercilessly. The effort to keep the running time down removed many of the filmmaker's story-telling tools from Jackson's kit, and the film consequently suffered. When we can spend a little more time in Lórien, however, we get not only the added bonus of seeing it during the daytime, but much more of Haldir's conversations with the Fellowship, too. This tremendously aids the viewer's understanding of the Fellowship's imminent dissolution. We understand the tensions between Elves and Dwarves a little better; we see a little more of Aragorn's leadership in Gandalf's absence; we see more of a contrast between Aragorn and Boromir; and Haldir is allowed to reinforce Galadriel's later assertion that the Fellowship brings great evil to Lórien.
The longer visit to Lórien also allows a more thorough reaction to Gandalf's departure. "Needless were none of the deeds of Gandalf," Galadriel says. "We don't yet know his full powers." Boromir is even allowed to philosophize a bit, and Sam can recite his own tribute.
Of course, the great bonus of this more leisurely pace is the purposefulness now felt in the scene at Galadriel's mirror; it seems far less perfunctory, less like a potty stop and more like a way station. And the few moments spent on the gifts of Galadriel will pay off heavily, in terms of narrative effectiveness, in later installments.
The ability to spend a bit longer on Anduin also heightens the tension with respect to Gollum. It's much clearer that he's a clever, persistent tracker; Aragorn's unease becomes more understandable; and Gollum's ties to Mordor are reinforced.
Character Development
The biggest payoff in the extended version, however, is probably in character development. We get to spend much more time with Bilbo, and gain a better feel for Sam's loyalty. Merry and Pippin become much more than Jacksonian Ewoks, and Celeborn comes off as a leader instead of a foggy-headed dope-smoker. Frodo's emotional response to the weight of the Ring and the travail of the Fellowship becomes almost palpable.
Four of the principal characters, though, are particularly helped by increased screen time. Boromir becomes much more three-dimensional. His exchange with Aragorn at the shrine of Narsil establishes much of his overconfidence and arrogance, and his extended speech early on at the Council of Elrond establishes his motivation. In Lórien, he is allowed to exhibit both marked despondency and human compassion, so that his extended torment with Frodo at Amon Hen becomes clearly schizophrenic—a personality split under the influence of the Ring, not just latent or hidden aggression.
Aragorn's self-doubt becomes not only suggested, but terribly explicit. While visiting his mother's grave in Rivendell, he is reminded by Elrond that his fate is less than determined. He may or may not come to wield great power. "I do not want that power," says Aragorn. Illusions of grandeur do not motivate him. He is the anti-Boromir. Much later on the Great River, as the two speak, Boromir tells Aragorn, "You're afraid—scared of who you are, and what you are." Aragorn doesn't argue, and we know well enough by that point why. He is afraid. He will not flinch when the rubber must hit the road, but he will still be afraid.
Galadriel, of course, is simply allowed to come alive. Her relationship with Celeborn becomes tangible and credible, and her interest in the Fellowship authentic. Even her time with Frodo is more lingering, and she is allowed to remark on the cost of power—the cost of which Aragorn is only too aware. She exhibits Nenya, one of the Three Rings of the Elves. "To bear a Ring of Power," she tells Frodo, "is to be alone." Frodo is finding that out; but we get to see a glimpse of that in Galadriel. Her character is less of a cipher.
It's hard to believe that Gandalf's portrayal could be improved, but it has been. It helps to see the workings of his mind. The very small moment now spent for him to take Frodo aside on the trail from Caradhras to Moria is judicious and effective. Here we see Gandalf profoundly disturbed by his premonition that Moria will bring his doom. His concern for Frodo's care is never more palpable; his irritability with Merry and Pippin more understandable; and his tenderness with Frodo in Moria more heartfelt.
It's also a tremendously nice touch to have him as the silent partner behind Frodo's leadership of the Fellowship. As they leave Imladris, Frodo asks, "Which way is it, Gandalf? Left or right?" A knowing and compassionate smile very faintly touches Gandalf's face. "Left," he says. It feels like a biblical spirit of guidance.
Effective Action
The running time of the original Fellowship was so short as to leave even the movie's action sequences feeling rushed. Two of these are improved tremendously by the increased running time. The first is the battle with the Cave Troll in Moria, and the second is the climactic clash with the Uruk-hai at Amon Hen. If the original release established Orlando Bloom as the definitive Bowmaster, you won't want to miss what he does with seven consecutive shots in the extended version. Unbelievable!!
In its original configuration, The Fellowship of the Ring was very much deserving of the Oscar nominations it received, and the awards it did win. In its extended version, it's clearly the movie of the millennium thus far; and the performances of McKellan, Bloom, Bean, Holm, Mortensen, and Wood all become Oscar-worthy.
How many thumbs up can we find for this movie? Any spares out there?
Greg Wright is the author of Peter Jackson in Perspective: The Power Behind Cinema's The Lord of the Rings (2004).
The Fellowship of the Ring Extended Edition is available to stream at Amazon.
Check it out tonight, and don't forget to dine local first!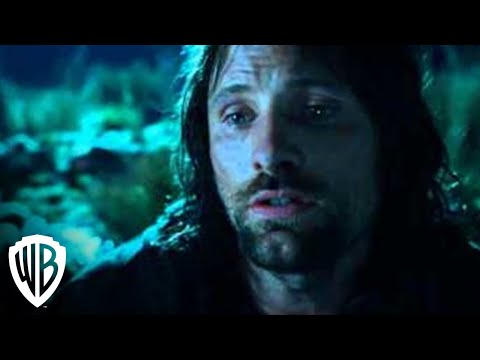 The Return of the King, review by Greg Wright
Symphonic. I can find no better single word to describe the design, execution, and impact of The Return of the King.
Conventional wisdom dictates that movie scripts be designed and function in much the same way as a short story; another apt comparison would be the musical form of the overture.
And just as most stories are short in comparison to J.R.R. Tolkien's epic, so are most movies mere overtures in comparison to Peter Jackson's unprecedented cinematic achievement. A running time of three-plus hours certainly allows a design reminiscent of a symphony's multiple, distinct movements—even, as in this case, the many "false" endings for which symphonies are often criticized.
Other classic films of the past, of course, have also felt symphonic—Amadeus, Apocalypse Now!, Lawrence of Arabia, even Saving Private Ryan. What distinguishes Jackson's magnum opus, however, is that the tempo of his cinematic symphony's final movement is largo—very slow. Proportionately, Jackson spends nearly as much time on his denouement—the "wrapping up" of the story—as does Tolkien. And Jackson's daring pace, perfectly in harmony with the spirit of Tolkien, pays off in a terribly satisfying and haunting experience.
It's well that audiences have a chance to catch their collective breath. Sequences of The Return of the King stack up as some of the most visceral entertainment ever conceived—too intense, I would imagine, even for many teenagers. The sequence in the Morgul Vale, for instance, had me literally cowering in my seat, even as Frodo himself cowered from the cry of the Witch King. I would never have anticipated that the Black Breath could be so effectively evoked through film.
And the battle of the Pelennor fully conveys the scale and horrific cost of genocidal conflict. I was convinced that this truly was a battle to determine the fate of men—a "war to end all wars." The elephant-like Mumakil may have been overdone, and purists—like myself—will chafe at Jackson's treatment of the Black Ships; but the stand which Eowyn takes at her fallen King's side, facing down the Witch King of Angmar astride his winged steed, is a moment that makes Jackson's rocky road to Minas Tirith worth whatever anguish it might have brought.
Still, Jackson knows that the heart of this story is not cities, dark riders, or vast armies. It's the hobbits, and the struggles they face in playing their own small parts in the War of the Ring.
Early on, Frodo and Sam discuss their dwindling food supplies—which Jackson craftily utilizes to illustrate how the Ring's power can cause Frodo to doubt even his trusty gardener—and Sam still anticipates "the journey home." Similarly, Merry and Pippin look forward to the day they can relax "back at the Green Dragon after a hard day's work."
So it's a shock to Sam and Frodo—and dismaying to the audience—when they realize they aren't going to need food for the return trip. It's saddening, when Pippin and Merry are separated, to hear Pippin ask, "We'll see each other soon, won't we? Won't we?" Merry can only reply, "I don't know. I don't know what's going to happen." And honestly, because Jackson has been brave enough to tweak plot points ever since the hobbits left the Shire, we feel like we don't know what's going to happen, either.
So we are left to work through the hobbits' despair with them, feeling, like Pippin, that "we have no song for great halls and evil times." All we have is what Gandalf calls "a fool's hope," as dire times drive men to fell deeds. "Go now," one character says as the darkness surrounds him, "and die in what way seems best to you."
But in keeping with Tolkien's vision—with his belief that his art could "rekindle an old light" in the darkness of this world's anguish—the foolishness of hope triumphs over the despair at the ends of pragmatic wisdom. Frodo may well poignantly ask, "How do you pick up the threads of an old life?" And he may justifiably debunk the subtitle of Bilbo's story: "There and Back Again." But that's still not the end of the tale.
"The ships have come to carry you home," Annie Lennox sings over the closing credits. How will we feel when that day comes for ourselves? Will we feel, like Peter Jackson expressed in interviews, that our story has ultimately been depressing—that whatever triumph we have experienced is but a temporary respite from the "long defeat"?
Or, as screenwriters Philippa Boyens and Fran Walsh alternately anticipate, will we find freedom and release?
As they worked on the final phase of this film, Jackson, Boyens, and Walsh watched a young man be taken from this world by cancer. Was that the end of his story? Tolkien believed in a life after death, a "place called 'heaven' where the good here unfinished is completed." So do Boyens and Walsh, in a way. "The journey doesn't end here," their Gandalf says, using Tolkien's words. Death is "just another path, one that we all must take. As the gray rain-curtain of this world rolls back, and turns to silver glass, then you'll see it. White shores; and beyond, a far green country under a swift sunrise."
And a languid conclusion to a satisfying symphony.
Greg Wright is the author of Peter Jackson in Perspective: The Power Behind Cinema's The Lord of the Rings (2004).
The Return of the King is available to stream at Amazon.
Check it out tonight, and don't forget to dine local first!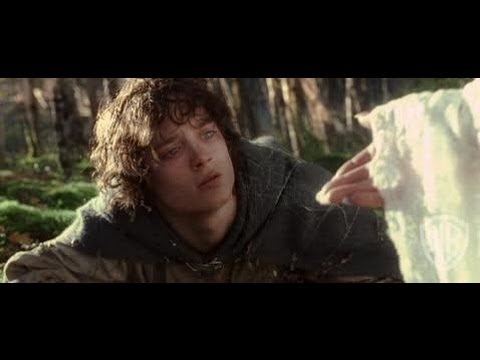 The Two Towers, review by Greg Wright
With the Hobbit films having run their weary course, and 10 years having passed since The Lord of the Rings wrapped up its home video run, the time seems right to revisit my reviews of the Rings films.
The Nature of "Story"

In Tolkien's novel The Two Towers, Sam and Frodo take a little time to rest and philosophize as they approach Cirith Ungol. They talk about the story in which they find themselves, and about the nature of Story in general. Not surprisingly, Tolkien's Hobbits observe that we don't hear about all stories: the unlucky or the unfaithful are not memorialized. No; it's those who stick it out to the end that we hear about, those who persevere to the conclusion of their quest.
Of course, that's not entirely true, nor has it ever been. But it's certainly true of the kind of tale in which Frodo and Sam find themselves. And it's as true of Peter Jackson's movies as it is of Tolkien's books.
Jackson's is a Different Story

Jackson's filmed version of The Two Towers is not the same story as Tolkien's. The titular towers are not even the same as those emphasized by Tolkien: Orthanc and Barad-dûr have been substituted for Minas Morgul and Minas Tirith. The framework of Jackson's story is provided by the Axis of Evil which hems in and ravages Rohan and Gondor; Tolkien's framework places more emphasis on the battle for right, waged in the shadowlands which form between darkness and light.
With a different framework come different details. The story line of Jackson's movie departs from Tolkien's text in more marked and radical ways than did the previous installment. This comes as no surprise to Tolkien fans, however, as the many teasers and trailers for The Two Towers give up many of Jackson's secrets fairly easily.
It's Not Just the Plot

So when seeing Jackson's movie, we find that Éowyn plays a very different role for Jackson than she did for Tolkien. After all, her voice is featured more, perhaps, in the previews than in the entirety of Tolkien's novel. We know that she goes not to Dunharrow, but to Helm's Deep; she gets far closer to Aragorn than Tolkien ever let her. And this is only one of many such details that change in Jackson's story.
It's sufficient to say that the well-read Tolkien buff will find plenty to squirm about in The Two Towers, if there's plenty of squirm in the buff. But such details are really not the way to measure any story, much less Jackson's. Plot variations are just the window-dressing for what the story is really about. Why is Jackson's story particularly worth telling? Why is it particularly worth watching?
It's About Responsibility

In The Fellowship of the Ring, we saw a very different Aragorn and Arwen than Tolkien envisioned. In The Two Towers, we see more of them, and it's not just more of the same. We also see a very different Theoden, and a different Faramir. Why are they different? Why has Jackson given us consistently conflicted characters where Tolkien served up stock archetypes?
Jackson's treatment of Arwen in The Two Towers is a good case study. We see more of her influence on Aragorn, physically and metaphysically. We see more of her in flashbacks, and in flash-forwards. We see more of the tension between her and Elrond than Tolkien even included in his Appendices. Arwen, like other Jackson characters, exhibits precisely what drives Jackson's movies: the tension between being and becoming, and the responsibility that comes with free will and the exercise of choice. You may want to reject what your family has stood for, Jackson tells his audience, but there will be a price to pay if you do. Count the cost, and pay the piper when he calls.
It's About Redemption

It's also no spoiler, even for those who have never read the books, that Gandalf makes a return engagement in The Two Towers. Having fallen into the abyss with the Balrog in Moria, he emerges victorious and is sent back to aid in the defense against the onslaught from Mordor and Isengard. For Tolkien, this was a major event. For Jackson, it's merely a presage of what's to come. Time after time, Jackson's characters appear to fall, only to rise again.
Of course, the repeated motif of victory over death points precisely to the evangelium which Tolkien designed into his story: the joyful good news of the victory of mercy over judgment, the victory of life over death. Tolkien called the effect eucastastrophe. Even Jackson's Boromir, we will remember, redeemed himself with his valor in defense of Merry and Pippin, and with his dying fealty to Aragorn. The Two Towers is all about such redemption, and sets the stage for The Return of the King.
It's About Faithfulness

Finally, and ultimately, Jackson's movie is about the faithfulness to be found even in seemingly broken fellowship. The image of Aragorn, Legolas, and Gimli gamely pursuing the marauding Uruk-hai indelibly defines the guiding heart of The Two Towers. Because of the chosen framework for his story, Jackson's movie is darker than Tolkien's. Because of the details that hang from his framework, his movie is more grisly, and may be hard for many to watch, particularly children.
But in the end, Jackson's movie makes a strong case for perseverance; for faithful service to those you've sworn to uphold; and for standing by the right thing, after all has been considered and doubts have been weighed. Do the right thing, Jackson says, and do it whatever the cost.
Greg Wright is the author of Peter Jackson in Perspective: The Power Behind Cinema's The Lord of the Rings (2004).
The Two Towers is available to stream at Amazon.
Check it out tonight, and don't forget to dine local first!